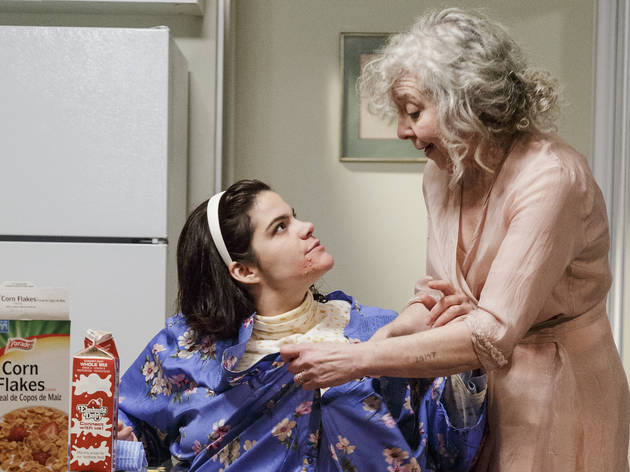 1/5
Photograph: James Leynse
The Model Apartment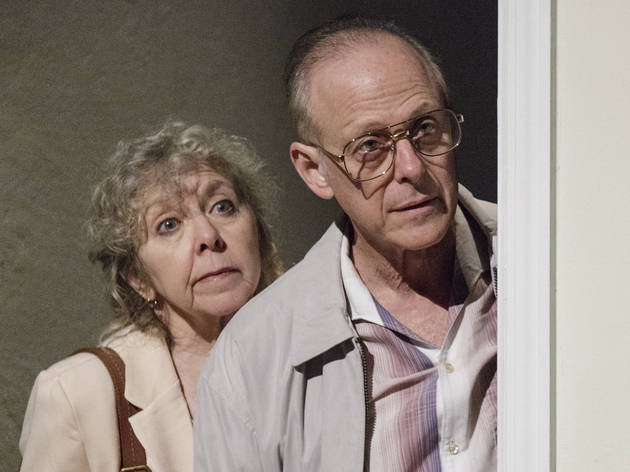 2/5
Photograph: James Leynse
The Model Apartment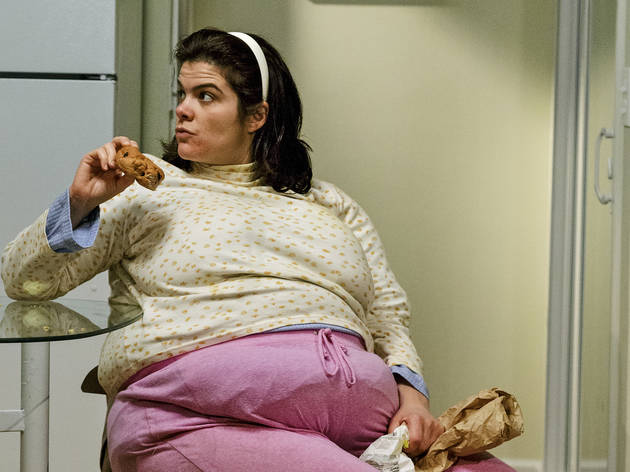 3/5
Photograph: James Leynse
The Model Apartment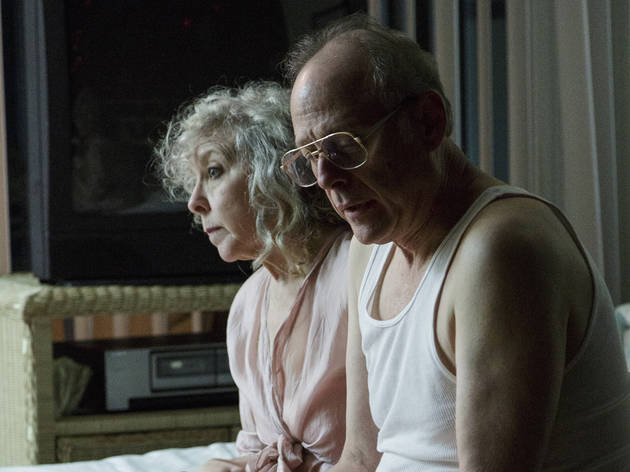 4/5
Photograph: James Leynse
The Model Apartment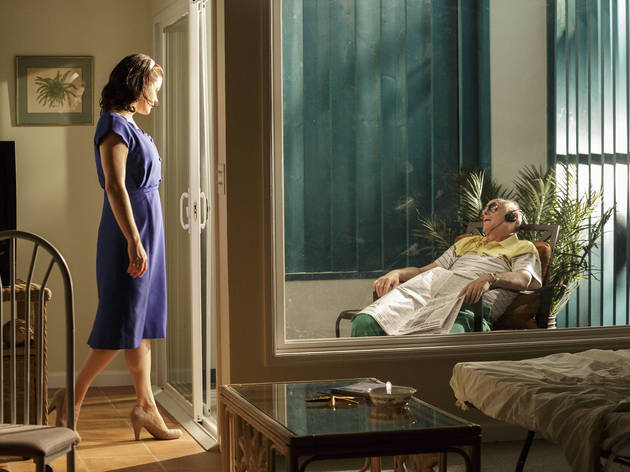 5/5
Photograph: James Leynse
The Model Apartment
The Model Apartment. Primary Stages (see Off Broadway). By Donald Margulies. Directed by Evan Cabnet. With Mark Blum, Kathryn Grody, Diane Davis. Running time: 1hr 20mins. No intermission.
The Model Apartment: in brief
Stage fixtures Mark Blum and Kathryn Grody play a pair of Brooklynites (and Holocaust survivors) whose plans for a quiet Florida retirement get dramatically derailed in this revival of Donald Margulies's 1995 black comedy. Evan Cabnet (A Kid Like Jake) directs for Primary Stages.
The Model Apartment: theater review by Adam Feldman
Donald Margulies is best known for genteel plays like Dinner with Friends and Time Stands Still. But in The Model Apartment, a striking early work now being revived at Primary Stages, the playwright puts a bull in his dramaturgical china shop. Her name is Debby (Davis); psychotic, messy, obese and sexually incontinent, she is an implacable force of damage and need. Her aging parents, Max (Blum) and Lola (Grody), may have escaped the Nazis, but her they can't shake. When they retire to a condo in Florida in the early '80s, she tracks them down and shows up in the middle of the night; she's like a golem summoned forth to embody the lingering horror of her parents' loss. (If she's "an ocean," as her feeble-minded boyfriend says, it is surely an ocean of tears.) It might be easy for The Model Apartment to dissolve into mere metaphor—for the fathomless destruction of the Holocaust and its permanent stain on memory. But Evan Cabnet and his ace cast give their characters a depth of detail that helps tether the play to a real world of pain.—Theater review by Adam Feldman
THE BOTTOM LINE Margulies takes a good, hard look at loss.
Follow Adam Feldman on Twitter: @FeldmanAdam
Ticket Offers from Time Out New York
Looking for tickets to a Broadway or Off Broadway show? Time Out Offers brings you terrific discounts on tickets to the latest New York theater. Want even more ideas? Check out Time Out New York's complete listings of Broadway, Off Broadway and Off-Off Broadway shows, and browse all available tickets.
Rating Breakdown
5 star:

0

4 star:

1

3 star:

0

2 star:

0

1 star:

0
The architecture of this play is a structure of contrasts that include the alternating roles of optimism and pessimism of the Holocaust survivor parents; the reality of their troubled daughter contrasted with the memory of the "perfect" dead daughter; and the contrast between the appearance and reality of the model apartment's amenities. This is an unsettling play to witness but it has powerful dramatic impact.