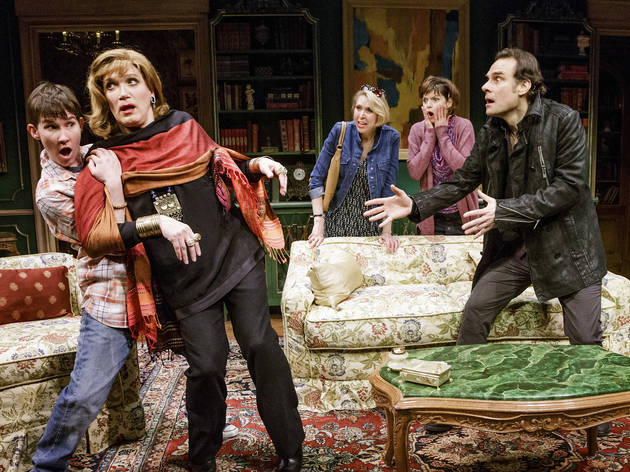 1/6
Photograph: James Leynse
The Tribute Artist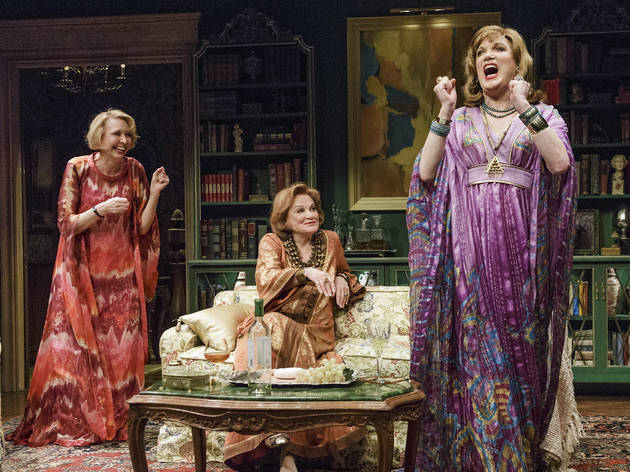 2/6
Photograph: James Leynse
The Tribute Artist
3/6
Photograph: James Leynse
The Tribute Artist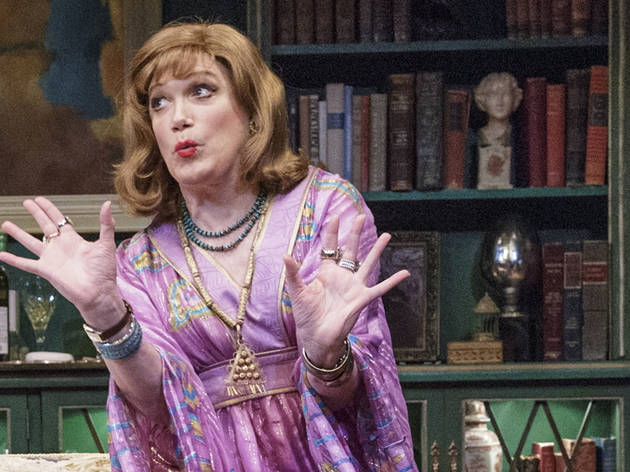 4/6
Photograph: James Leynse
The Tribute Artist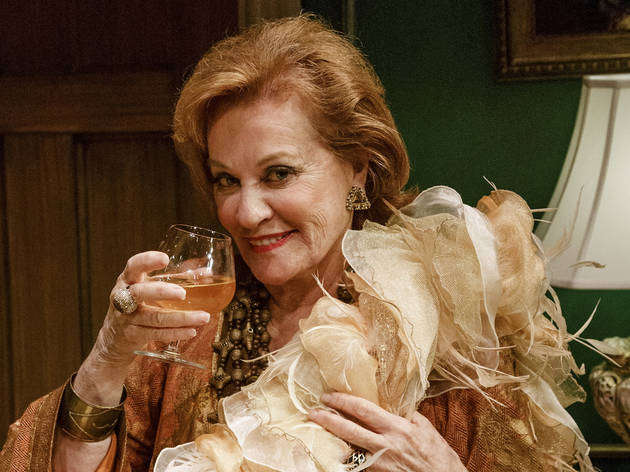 5/6
Photograph: James Leynse
The Tribute Artist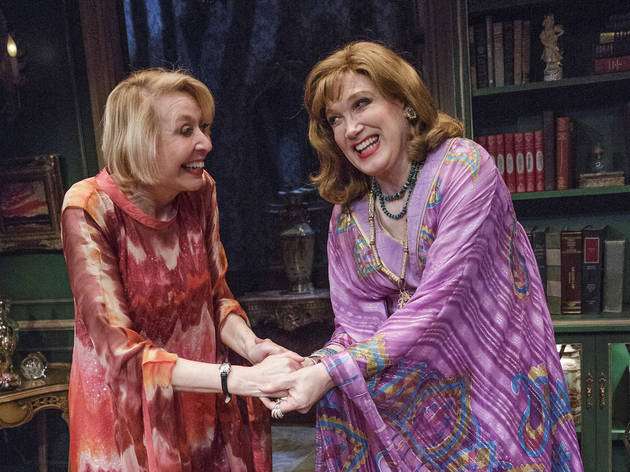 6/6
Photograph: James Leynse
The Tribute Artist
The Tribute Artist: Primary Stages (see Off Broadway). By Charles Busch. Directed by Carl Andress. With Busch, Julie Halston. Running time: 2hrs 10mins. One intermission.
The Tribute Artist: In brief
Charles Busch, playwright and first lady of the stage, returns with a new farce, starring as a female impersonation who assumes the identity of his deceased Village landlady. Veteran Busch leaguer Carl Andress directs a company that includes Mary Bacon, Jonathan Walker and the daffy Julie Halston.
The Tribute Artist: Theater review by Adam Feldman
Charles Busch's new farce is a costume bauble about real estate, and it has several attractive facets. One is the set: a swanky West Village townhouse, designed with envy-inducing old–New York elegance by Anna Louizos. Cynthia Harris plays its inhabitant, Adriana, an acidulous fashion designer who has retreated from the world; the exception to her hermetic reclusion is Jimmy (Busch), a female impersonator who boards there between gigs in Las Vegas. Work for Jimmy has dried up lately, along with the cultural appetite for such figures as Mae West and Bette Davis. Luckily, he can do a fair impression of Adriana herself—which proves handy when the old bat kicks off one night, and Jimmy and his chum Rita (embodied with verve by Julie Halston) hatch a scheme to pose as the late woman, sell her place and pocket the proceeds.
As this premise may suggest, The Tribute Artist is not grounded in strict verisimilitude. And the silliness swells as other characters arrive on the scene to complicate the plot: Adriana's miserable niece (Mary Bacon); her teenage transgender son (Keira Keeley); and Adriana's seedy, ne'er-do-well ex-lover (Jonathan Walker, hot to trot in a horseshoe mustache). The ensuing story has many twists and turns—and plenty of funny lines—but no strong sense of direction.
This dizziness seems to emerge from the core. Busch is a matchless flame-keeper for a camp tradition that venerates strong old-Hollywood broads, and has played versions of them with great success. Here, however, he has written himself a ditzy male character, and the difference knocks him off his game. The various missteps and patchy contrivances in The Tribute Artist's writing and style might not be factors downtown, where Busch first made his name. But the Upper East Side air and ticket price at Primary Stages put a chill on the breeziness. In theater as in real estate: location, location, location.—Theater review by Adam Feldman
THE BOTTOM LINE These Busch gardens are not at full flower.
Follow Adam Feldman on Twitter: @FeldmanAdam
Ticket Offers from Time Out New York
Looking for tickets to a Broadway or Off Broadway show? Time Out Offers brings you terrific discounts on tickets to the latest New York theater. Want even more ideas? Check out Time Out New York's complete listings of Broadway, Off Broadway and Off-Off Broadway shows, and browse all available tickets.