Theater review: La Brea
Gregory S. Moss's sibling dramedy is the final offering in Clubbed Thumb's Summerworks series.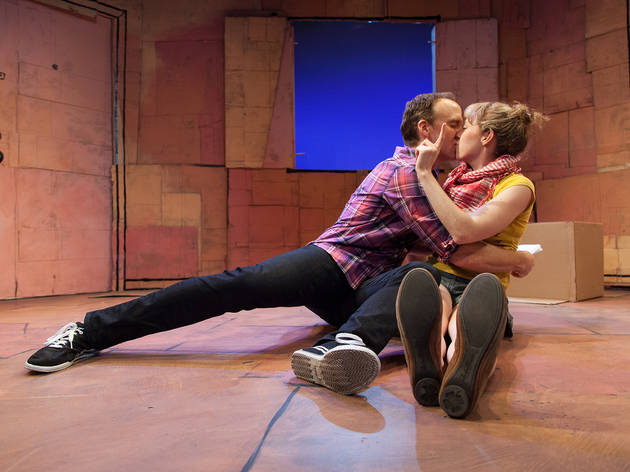 1/3
Photograph: Heather Phelps-Lipton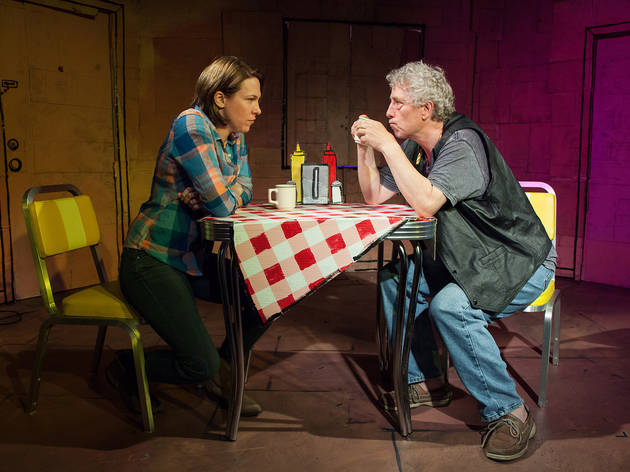 2/3
Photograph: Heather Phelps-Lipton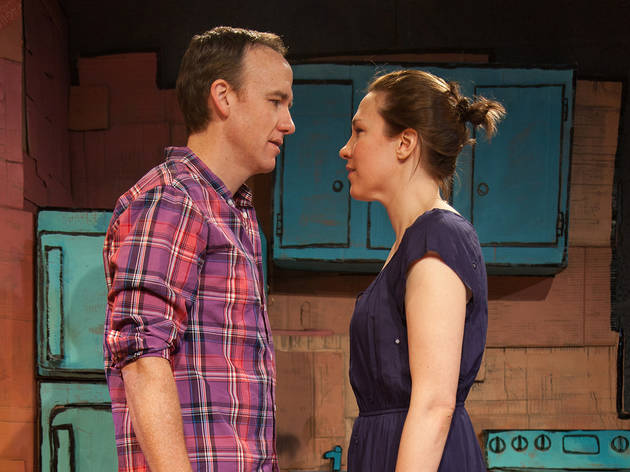 3/3
Photograph: Heather Phelps-Lipton
The Wild Project (see Off-Off Broadway). By Gregory S. Moss. Directed by Adam Greenfield. With Rebecca Henderson, David Wilson Barnes, Bill Buell. Running time: 1hr 30mins. No intermission.
Words are not minced in
La Brea,
the new Gregory S. Moss play that rounds out Clubbed Thumb's Summerworks festival. "I cannot tell you what a hard-on I have for stealing," one of our protagonists deadpans to the audience in the play's opening moments, and it sets a tone: This is the story of people with issues, and whether they run from them or cuddle up real close.
Unrepentant kleptomaniac Leah (Henderson) has ditched her dead-end life in New Hampshire to move in with her brother, Steven (Barnes), a struggling actor whose career hasn't so much flamed out as it never took off. Broadly, the thirtyish siblings stand for the East Coast–West Coast divide: Leah is pragmatic and nostalgic, and Steven is aggressively optimistic and future-focused. Each thinks the other is in trouble, and each thinks he or she is the only one who can solve the other's problem.
Moss circles his chosen themes—the past versus the future, the idea of home, artificiality, aging, even incest—like a vulture, without settling on any one long enough to truly tease it apart. But
La Brea
is consistently funny and engaging wherever it alights, its humor biting and its ruminations shrewd.
Adam Greenfield's production too is fast-moving and stylized. Henderson and Barnes share a frantic screwball chemistry that also feels appropriately unhinged. As Leah and Steven go to pieces, so does the world around them; David Evans Morris's cardboard-and-velcro set cleverly comes apart alongside its inhabitants. When things get weird (talking woolly mammoths! agricultural film noir!), it doesn't feel like too far of a leap.
La Brea
doesn't get down as deep as it could, but it's never not fun—and that goes a long way.