The best 4/20 events in NYC
Trip out to NYC's best 4/20 events at these shows, parties and exhibitions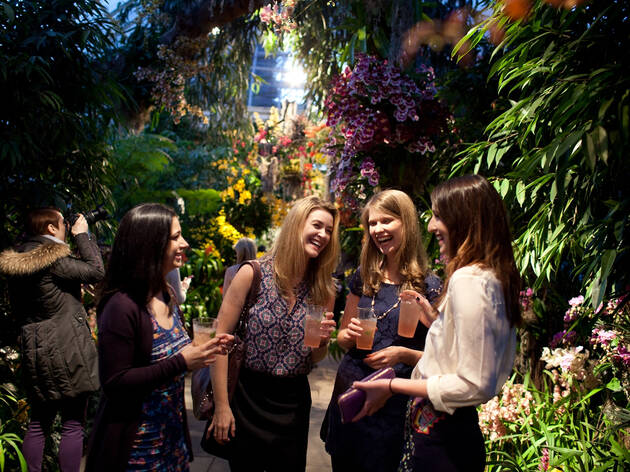 If you're looking for a visually-appealing adventure on this contemporary holiday (which happens to intersect with Passover and Easter in NYC), we know just the places to elevate your roll. If you're feeling inspired from watching the best stoner movies, head to these excellent comedy shows, dazzling concerts and trippy museum exhibitions to keep the buzz going.
RECOMMENDED: Full guide to NYC events in March
Missing Time Out magazine?
You can still read our latest issue from the comfort of your couch
Read online
Best 4/20 events in NYC
1
Photograph: Courtesy Phillip Kim
Sundae School Flower Shop Pop-Up
Want to blow some smoke? Sundae School—a smokewear fashion label and cannabis brand–launched a temporary, two-floor pop-up at 248 Mott Street where visitors can roll a custom floral CBD joint and shop the company's merch: caps, T-shirts and small accessories. The stor has a lower level that has been transformed into an interactive installation dubbed "Nightcap." Get your phone out to capture a groovy and dreamy image of more than 10,000 flower petals illuminated by neon lights in the darkness. The reason? The art illustrates Nyctinasty—the circadian rhythmic movement of higher plants in response to the onset of darkness, or a plant "sleeping." The shop is open from April 19 to the 21.
Wanna get high? One of the city's best sky-high bars Gallow Green reopens for the outdoor drinking season on 4/20! The verdant, vintage train station-inspired venue will once again host its popular Sunday brunches, live music events and more. Hit the roof to bask in the glory of spring in NYC while sipping new seasonal cocktails. Got a case of the munchies? Don't worry, they've got pizza.
Want to spend the day in the grass?
Attractions, Parks and gardens
NYC parks offer verdant green spaces to relax, get some sun, picnic and more. Don't miss any offerings with our guide.