Be Spontaneous in San Francisco
Find the best hotels in San Francisco, as well as the absolute best things to do in the city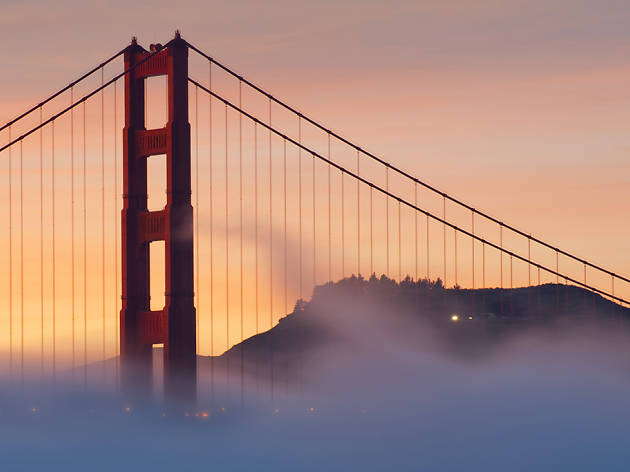 Whether you're a long-time local or weekend visitor, there are certain San Francisco attractions that should top your Bay area bucket list. Dining on the country's best dim sum, shopping for local goods in Oakland alleyways, soaking in a Russian bathhouse overlooking the bay; it's only natural that a city so diverse and full of character would offer such ample opportunities to explore. Not sure where to start? Here are ten of our favorite, most quintessential things to do in San Francisco.
San Francisco blogger's guide
At times, traveling can be intimidating, especially when there are so many options out there. That's why I got excited when Booking.com & Time Out New York decided to send me on a spontaneous trip. After all, who likes booking a trip & waiting six months to go on it? No one.
I only discovered my destination would be San Francisco the evening before I left on the trip, and I admit, I was a little intimidated to make a last minute reservation, but navigating through the Booking.com mobile app was a breeze. Not only was it easy to use, it let me search specific categories to help find the perfect spot in minutes. I was all set and ready to go in less time than it takes to order delivery.
When I arrived in San Francisco I headed straight to Hotel Zetta. I was welcomed by a beautifully designed lobby with a modern, eclectic atmosphere that made me feel right at home. I wanted to check my bags in early and let them know that I used Booking.com to make the reservation—they were more than happy to accommodate me, even on a busy weekend.
One of my favorite things about traveling to different cities is experiencing the local flavors & food. After asking a few locals, Ken Ken Ramen got the majority vote, so I figured I'd have to give it a shot. Ken Ken offered a clean, tasty and healthy Japanese style ramen that's definitely worth checking out—not only was the food delicious, but the aesthetic was whimsical and offbeat, with the cluster of glowing lanterns illuminating the room in a truly magical way.
The next morning I set out to find a boost of caffeine. No ordinary coffee shop was going to cut it—I wanted to find something off the beaten path, so when I discovered Samovar Tea, I knew it was going to be a great experience. As soon as you walk in, you're overwhelmed by the incredible smell of their brewing Masala Chai Teas emanating from the two large brass pots filled to the brim with creamy chai. I tried both the Almond Milk Chai and the Lemon and Coconut Torte—both were exceptional.
Inspiration can come from anywhere, but even more so when you travel often. One of the things I love about San Francisco is that the city is always looking for more ways to use natural resources in their design. Local restaurant, Bar Tartine, is a good example of that.
In my opinion, there's nothing that shapes the "feeling" of a city more than its food and art, so once I'd filled up on the former, I went in search of the latter. While exploring Hayes Valley I quickly noticed the wooden temple standing proud in the middle of the park—it's incredible. Designed by local artist David Best, the piece will stay in place for the next year, allowing members of the San Francisco community and visitors alike to write or draw on its ply-wood walls. City Art Gallery also caught my attention, featuring an eclectic group of artists with something for everyone (I fell in love with the vintage-plate illustrations from local artist, Maureen Shields).
Being raised in Texas, I have a soft spot for Mexican food. At this point, salsa verde runs deep in my blood, so I got excited to find a spot in San Francisco doing something unique. Gracias Madre is some of the best Mexican food I've ever had, and despite being vegan, the taste was just as bold and fresh as any traditional Mexican spot.
It might sound odd, but one thing I really like to do when exploring a new city is finding a solid barber. Not only is it good to get a haircut, they typically have a lot of great suggestions on local spots worth checking out. I headed over to Fellow Barber for a quick trim while enjoying the vintage aesthetic of the spot.
Depending on the city, transportation can make or break a trip. Personally, I enjoy traveling by bike when convenient as I find you get to see more of the "uncharted territory" this way. When I spotted SOSF Bike Tours, I gladly paid the rental fee, which was a fraction of the cost of taking taxis and a lot more fun.
Visiting one hotel is fun, but two…well, you get the idea. That's why I was excited that Booking.com made it so easy to hotel hop. I was able to find a new designer hotel and make a booking within five minutes, and the Grand Hyatt had just what I was looking for.
Although I would have loved to extend my visit, the three-day getaway still gave me a boost of inspiration and energy to take back home. After discovering how easy it is to make a spontaneous trip like this happen, I'm personally sold on using Booking.com for all my travel needs. The biggest question is, where should I go next?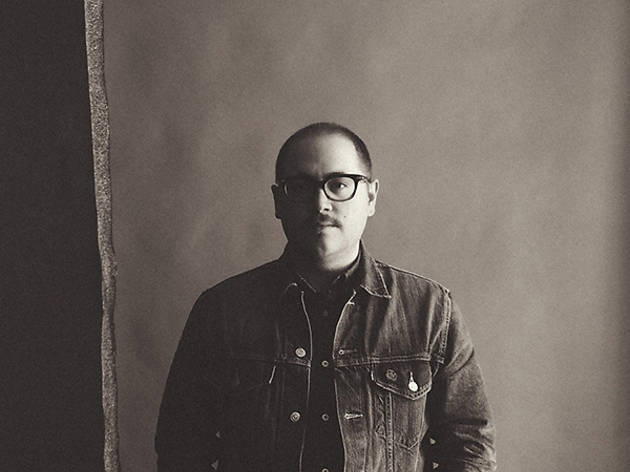 Nathan Michael is a Chicago-based lifestyle & travel photographer. He is the co-founder of BEEF Bureau + Popular Pays.
Top-rated hotels on Booking.com