Best of the Fests: Block-party edition
Take it outside this week with a street festival, an outdoor screening and a pavement party.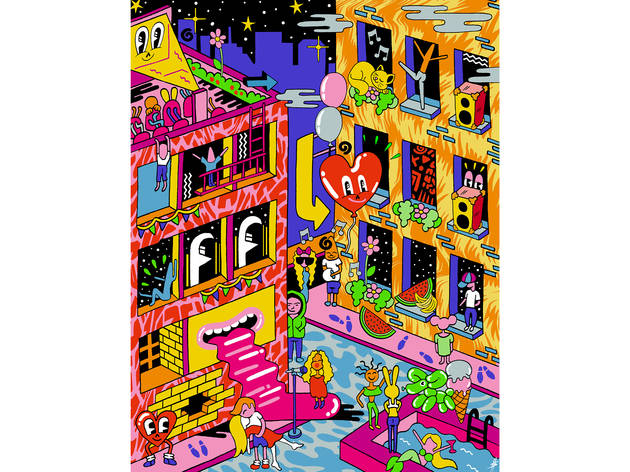 By

Andrew Frisicano and Sarah Theeboom
|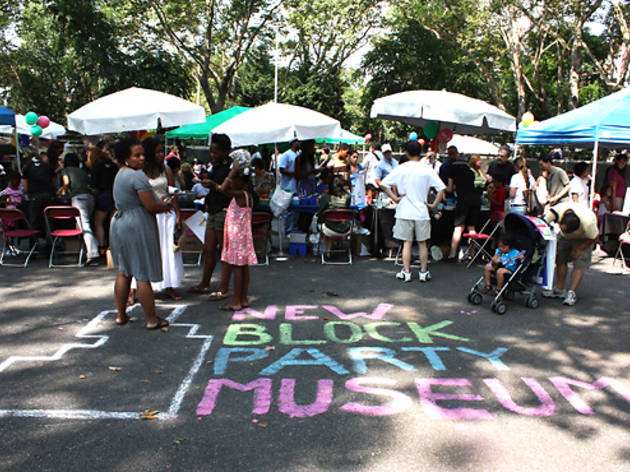 Like Step Up 2, the New Museum is taking it to the streets with its annual art-and-community-themed festival (there are even dance performances, but that's about as far as the comparison goes). Craft your own fun, literally, at workshops inspired by current exhibits and museum programs. For instance, you can make a postcard of your ideal American landscape, something artist Llyn Foulkes has been doing for more than half a century (more than 100 examples are currently on view at the museum), or assemble a magazine about the neighborhood's creative history using materials from the Bowery Artist Tribute research project. Over the course of the afternoon, the New Mu will waive admission and offer free guided tours to Block Party attendees, so you can wander through exhibits like "Don't Axe Me," a survey of Rhode Island–born Ellen Gallagher's work that's running concurrently with a show at the Tate Modern in London. It includes a video installation based on a freaky marine worm that burrows into the bones of dead whales—one convincing reason to never go swimming again. (212-219-1222, newmuseum.org). Sat 20 noon–5pm; free.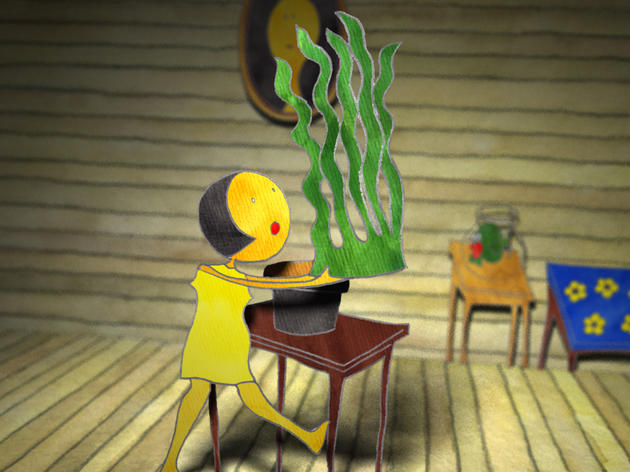 For the tenth year in a row, the multivenue festival sets out to prove that cartoons aren't just kid stuff. The lineup kicks off Thursday 25 with an opening party at Music Hall of Williamsburg (8:30pm). Pop duo Adam Green and Binki Shapiro, and anthemic indie-rock band Hooray for Earth perform, while the audience views toons provided by big guns the Cartoon Network, Nickelodeon and Pixar. On Friday 26, ABP heads outside for an alfresco screening of 17 shorts at Rooftop Films, held at Greenpoint High School for Engineering and Automotive Technology (8pm). As a bonus for being an adult, admission gets you into a free beer-and-vodka happy hour at nearby bar Matchless. On Saturday 27 you can buckle in at BAM's Peter Jay Sharp Building (noon, 2, 4:30, 7pm): The theater hosts a full day of programming, including blocks of kid-friendly shorts, experimental vignettes and vintage celluloid toons. Through Sunday 28 you can catch international, independent student-made flicks as part of the fest's juried competition, but don't get fooled into thinking the block party has gone totally highbrow. Puerile gem Beavis and Butt-head Do America (Sat 27 at 9:30pm) and thrilling fantasy The Secret of NIMH (Sun 28 noon) are also worthy arguments for the animation form. Locations and times vary; visit animationblock.com/summerfest2013 for details. Wed 24–Sun 28; weekend pass $125–$225, individual events $8–$20.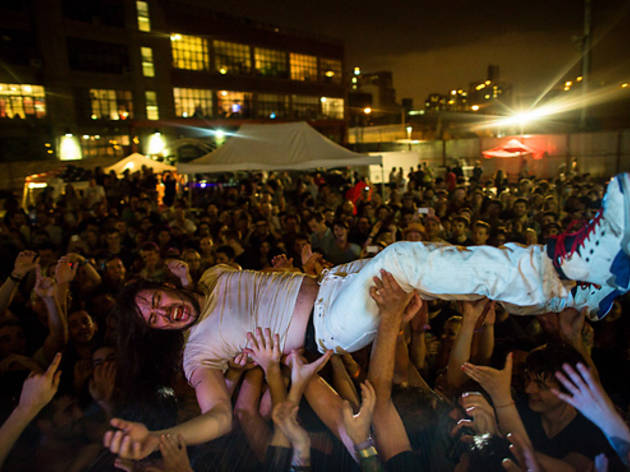 The fourth annual Roberta's-sponsored bacchanal brings elevated snackage and live tunes to the pavement outside the locavore hang. So it seems fitting that Queens-based rapper and goumand Action Bronson will be running a food truck and headlining the entertainment too. On the sonic front, he's flanked by Travis Egedy's electronic-pop project Pictureplane, self-described "Detroit trap-pop" duo Jamaican Queens, regular Roberta's party-starters Tiki Disco and a host of others across multiple stages. Bronson will be doling out grub alongside stands from Crif Dogs, the Brooklyn Star, Yuji Ramen and more, while the host venue cranks pizzas out of four "ovens of doom" (10 percent of pie sales will benefit St. John's Bread and Life, which provides meals to hungry New Yorkers). If—between the food, drink, music and prime hipster-watching—you somehow find yourself with nothing to do, check out the skate and Double Dutch demos and mug for the camera at a photo booth. Moore St between Bogart and White Sts, Bushwick, Brooklyn (bushwickblockparty.com). Sat 27 noon–11pm; free.