Find the best pool hall NYC has to offer
From laid-back bars to serious spots for game-honing lessons, there's a pool hall in NYC that fulfills your needs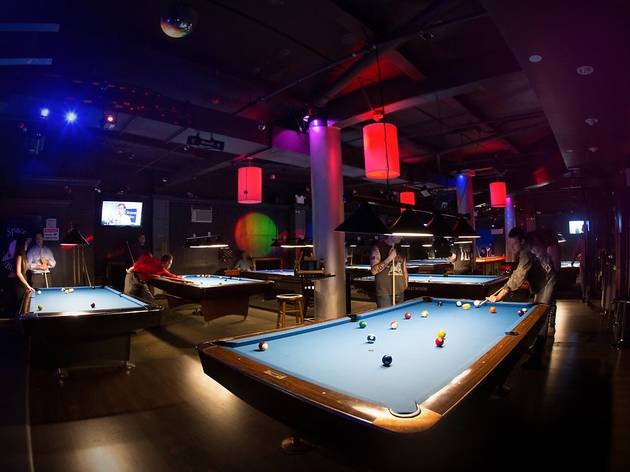 Shooting billiards at a pool hall in NYC is a worthwhile pastime for most New Yorkers—or, at least, it's a surefire way to make drinking seem somewhat constructive. And since chugging brewskies at beer bars can be sort of, er, uneventful, it's nice to know that there are so many drinking dens with games in NYC to keep us entertained. While some of the best bars come equipped with pinball machines or board games nowadays, the number of venues with pool tables—particularly in Manhattan—has been steadily dwindling for years. Luckily, we've assembled a list of the best pool halls in town, so when you feel like chalking up a cue stick, you'll know where to take a dive.
Find the best pool hall in NYC
Looking for more great bars?
Avoid the rambunctious crowds and head to these lower-key sports bars in NYC to watch football, basketball and more
Read more