Heads up! We're working hard to be accurate – but these are unusual times, so please always check before heading out.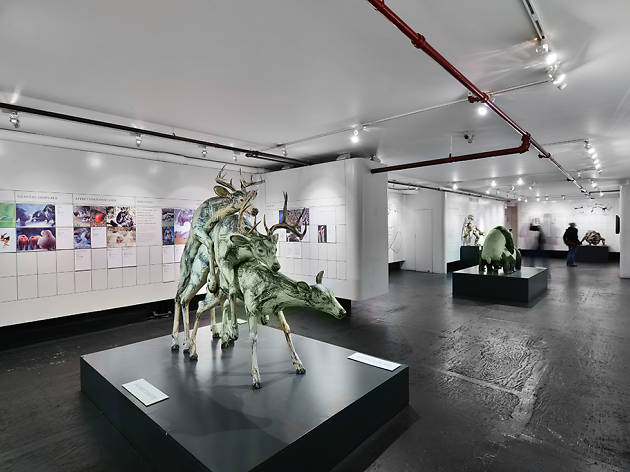 The six best reasons to visit the Museum of Sex in NYC right now
Check out the Museum of Sex, NYC's raciest gallery, for skin-tillating exhibits, permanent collections and a sexy store
At the Museum of Sex, NYC's friskiest residents can get an education on what drives us to get busy. It's a whole lot kinkier than the other museums in NYC, and if you're sick of romantic restaurants, this unlikely date idea will inspire you to be a bit more creative...between the sheets. Here are the six best erotic exhibits and sexy artifacts that prove why you should go right now.
RECOMMENDED: Full guide to the Museum of Sex in NYC
Best reasons to visit Museum of Sex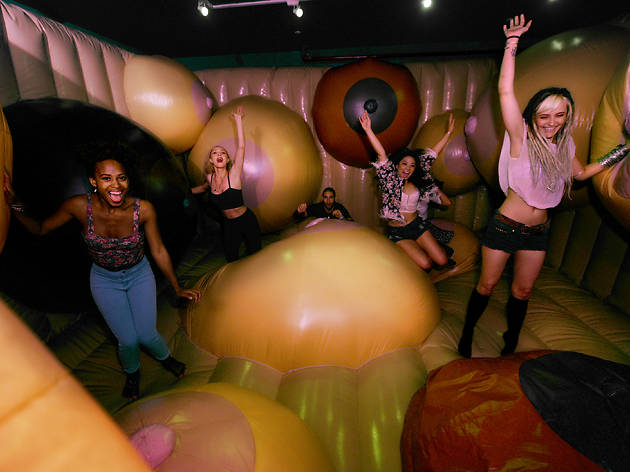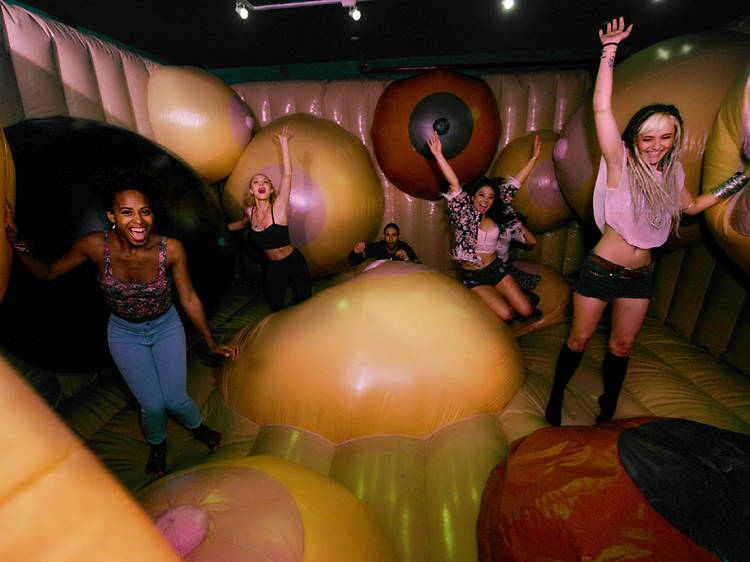 Photograph: Courtesy Museum of Sex
1. Jump for Joy: Bouncy Castle of Breasts
Originally erected for the erotic-carnival-themed special exhibit Funland: Pleasures & Perils of the Erotic Fairground, this naughty version of a childhood favorite was just too fun to pack up. For an additional $3, jump away your inhibitions in a giant blow-up bouncy house made up of cartoonish large round breasts that, like the human body, come in various skin tones. The perky boobs add additional angles to bound and roll off of, and while you should be gentle, don't worry about lightly bumping into someone or throwing them off their destination—this is a group activity.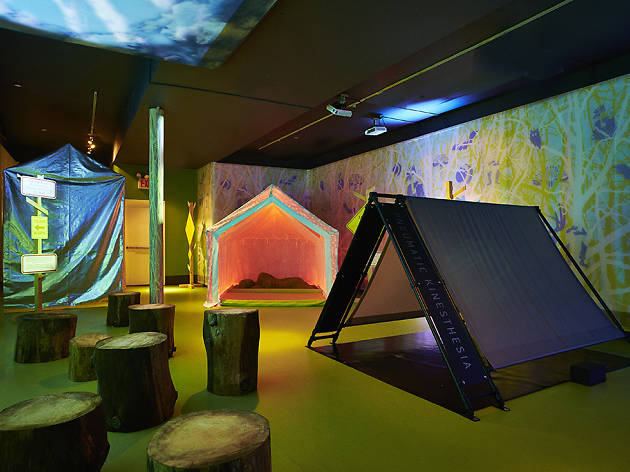 Photograph: Courtesy Museum of Sex/Paul Barbera
After the success of Funland: Pleasures & Perils of the Erotic Fairground, the museum teamed up with Studio Droog again for another Kinestesia Art Commission exploring the erotic nature of a common experience with an immersive installation. This time, the exhibit focuses on the experience of camping in the woods and the sensations experienced out in nature with only a wide sky above the tight quarters of your tent. This is a hands-on exhibit, so touch and feel your way through the tents for the full effect and remember those first stirrings you experienced during summer camp all those years ago.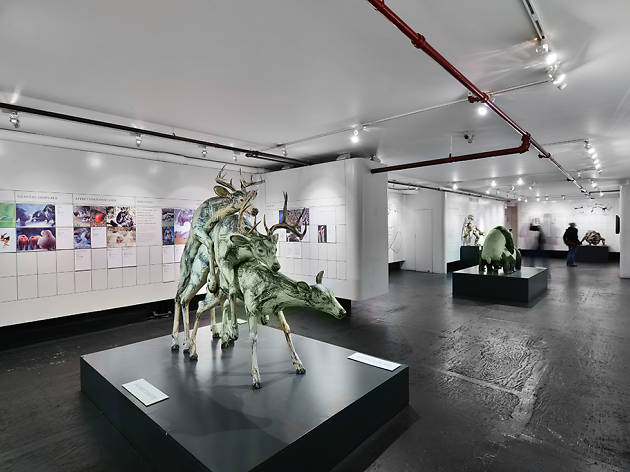 Photograph: Courtesy Museum of Sex
3. The Sex Lives of Animals
Let the museum tell you about the birds and the bees, the penguins and pandas, the deer and the dogs and, well, all sorts of critters in this exhibit that explores the different ways animals procreate. The exhibit delves deep into the ways our furry, feathered and otherwise skinned companions are similar—and dissimilar—to humans in their pursuit of a mate, their desires and their methods. Here you'll learn everything from the sweet story of two male penguins raising a chick to the sexual exploits of primates.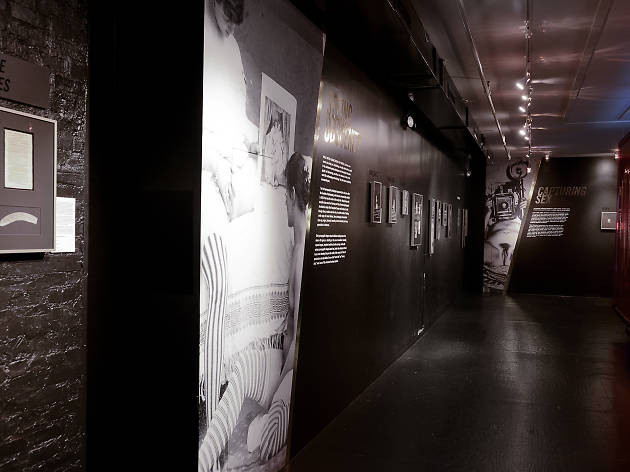 Photograph: Courtesy Museum of Sex
4. Hardcore: A Century and a Half of Obscene Imagery
You may not like to think about it, but your great-grandparents were probably just as interested in looking at illicit images as you are—even without the internet. While nearly any kind of porn is available at our fingertips today, this exhibit explores how people got their visual fix as far back as the 1850s. Go through time with a 19th century brothel guide, hand-illustrated manuals, early photographs that were illegal in the 20th century and new innovative films. Who knew bloomers could be so sexy?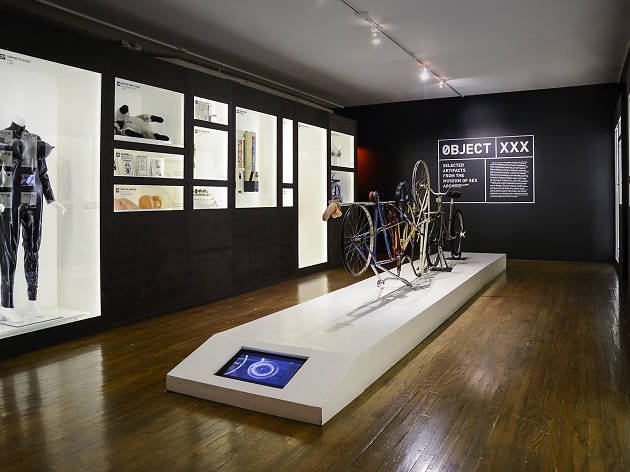 Photograph: Courtesy Museum of Sex
5. Objectxxx: Selected Artifacts
Now that the museum has flourished for over a decade, the curators have decided to pull from the permanent collection to juxtapose some of the museum's most interesting objects that span history, uses and fantasies. While some objects represent breakthroughs in innovations, like early vibrators and newfangled devices that use modern technology, other toys come with an unusual history, and some items clearly reflect a certain time and place in American culture. The displays might not seem connected to each other, but with a step back and an open imagination, the widespread aspects of human sexuality might seem a lot closer on further inspection.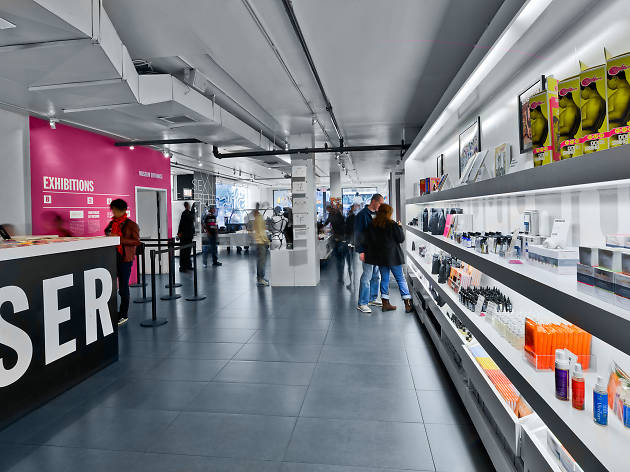 Photograph: Courtesy Museum of Sex
Before you go, stop by the shop, which carries a well-curated selection of toys, apparel and gear that you'd expect from one of the city's best sex shops. Whether you're simply looking for a cute and discreet vibrator, fetish gear like nipple clamps, a harness for a more daring rendezvous or a book to delve deeper into the ideas you came across on your visit, they have you covered. Just looking for a little something to get things going after you leave? Check out their apothecary items that include lube, massage oils and candles.
Looking for more museums in NYC?
Find listings and reviews for the best New York museum shows and exhibitions