The best museum exhibitions in NYC
Searching for listings and reviews for the best New York museum exhibitions and shows? We have you covered.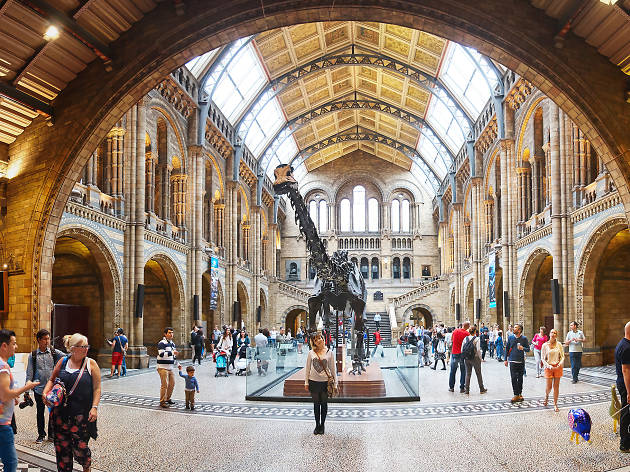 Checking out the best museum exhibitions NYC has to offer is one of the best things to do on a rainy day—or when it's hot-as-hell outside and you're in need of things to do indoors. With specialties ranging from modern art to mathematics, sex to outer space, there are Museums in NYC for every aesthetic and intellectual curiosity. To help you find the exact stimulation you seek, our critics have rounded up the very best in New York City right now. Want a dose of culture without spending a penny? There are also plenty of free museum days to check out in the city.
RECOMMENDED: Full guide to Museums in NYC
Best museum exhibitions in NYC
Can you imagine how grim our world would be without the influence of Jim Henson? For those of us who learned comedy, whimsy and even literacy from Sesame Street and the Muppet franchise, Museum of Moving Image has provided the ultimate treat: a permanent exhibition featuring more than 47 Muppet and puppet characters; 27 screens of archival footage from The Dark Crystal, The Muppet Show, Fraggle Rock and beyond; and stories of how the great genius and his architects brought to life some of our favorite characters.
Controversial photographer Nobuyoshi Araki is most known for his works focusing on the Japanese bondage style known as kinbaku-bi, but the septuagenarian has photographed a variety of subjects over the past 50 years, including his honeymoon with his wife and her deterioration as she succumbed to ovarian cancer. The result is an immense body of work that explores intimacy, sentimentality and mortality. Check out this MoSEX exhibit to view over 150 prints, 500 polaroids and 400 books, plus commentary from his collaborators and friends.
This new exhibit at the Rubin Museum explores the story of Padmasambhava, an 8th century master of tantra credited with bringing Buddhism to Tibet. The exhibit features 41 works made between the 13th and 20th centuries, which visitors can explore using interactive technology like Augmented Reality tablets. Padmasambhava's legends carry lessons about impermanence and triumph over obstacles—important stuff to remember these days.
Find more museum exhibitions in NYC