The best museum exhibitions in NYC
Find listings and reviews for the best New York museum shows and exhibitions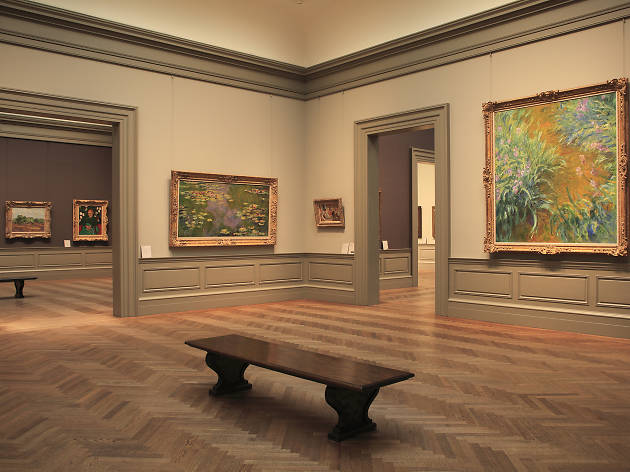 A museum trip shouldn't be saved for NYC on a rainy day: With specialties ranging from modern art to mathematics, sex to outer space, there a museum in New York for every aesthetic and intellectual curiosity. To help you find the exact stimulation you seek, our critics have rounded up the very best museum exhibitions in New York City right now. Want a dose of culture without spending a penny? There are also plenty of free museum shows to check out in the city.
Best museum exhibitions in NYC
Though First Ladies have never been granted a salary for their work, they've often played a critical hand in shaping the future of our country's culture and values. This exhibition explores the women who brought the Founding Fathers' visions to reality despite legal and society barriers. View documents, artwork, clothing and other artifacts from Dolley Madison and other often-overlooked presidential women, and learn how much of their influence still endures. 
Read more
This exhibition features over 100 images and is the Library's first devoted solely to photographs of Latin America. Taken in the 1860s up through the present, these stunning images create a spellbinding portrait of the region's vibrant culture.
Read more
Learn about perception in this trippy exhibit featuring dozens of optical and audio illusions exploring magic, art, neuroscience, physics, biology, psychology and technology. You'll never see the world around you the same way again.
Read more
After an ages-long embargo, Americans have the opportunity to discover the vibrant music, culture and identity of Cuba and erase old political stigmas. This detailed exhibition immerses you into the vast animal and ecological life of the 4,000-island archipelago. Meet rare species of reptiles, birds and amphibians; experience the reefs, mountains and wetlands that make Cuba the most biodiverse island in the Caribbean; and learn about the small nation's success in protecting its many natural habitats over the years. After touring this show, you'll be ready to book a one-way flight to Havana. 
Read more
Jump into a small performance sailboat or kayak and join this lovely expedition to Governors Island. As you sail down the river, you'll experience the city's views like never before and get to know other athletic adventurers. After the ride, the group gets down at an endorphin-fueled afterparty at Patagonia's Meatpacking store. 
Book now
Read more
Find more museum exhibitions in NYC