The best things to do at Riis Park Beach Bazaar
Don't be a beach whale all summer—there are too many cool things to do at Riis Park Beach Bazaar to be idle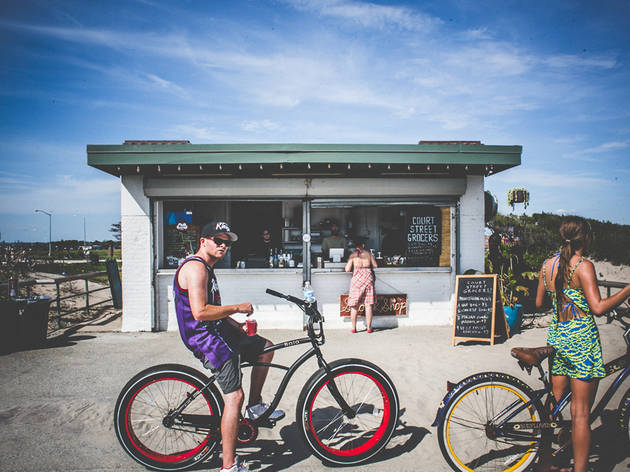 If you're not excited for all the incredible things to do at Riis Park Beach Bazaar, you should be. It's no surprise that some of the best things to do in the summer occur on New York beaches (as they rightfully should). Riis Park is no exception, for the attraction has amazing concessions, plus its very own aforementioned event series—Riis Park Beach Bazaar—created by the masterminds behind Brooklyn Night Bazaar. Start planning multiple day trips from NYC now to ensure that you don't miss a minute of the bazaar's many things to do, including karaoke nights, live performances, campfire sing-alongs and more.
RECOMMENDED: Full guide to Riis Park Beach Bazaar
Things to do at Riis Park Beach Bazaar
1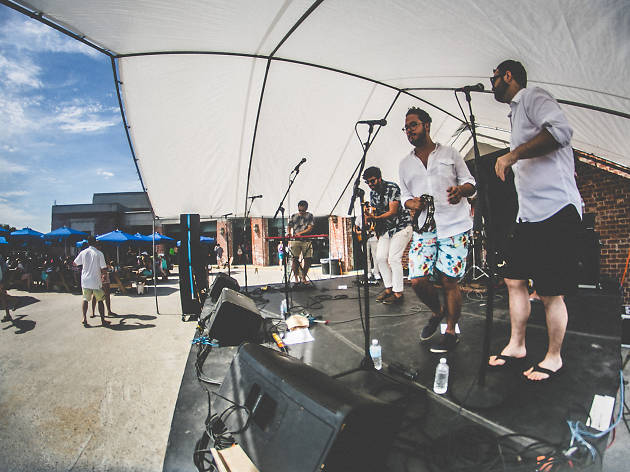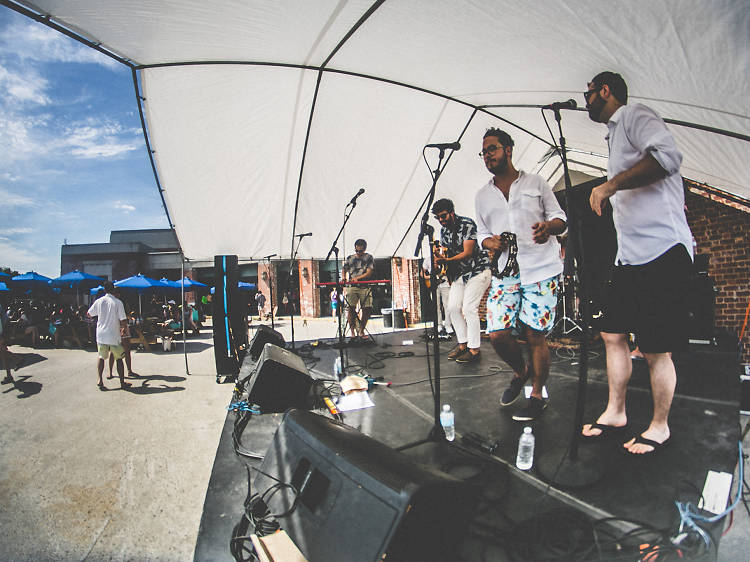 Check out all the free concerts
Jam and rock out Friday through Sunday (including holidays) during Riis Park Beach Bazaar's live (and free!) concert series. The attraction brings in local talents such as surfband The Supertones, rock-and-roll group Screamin' Rebel Angels, rockers and dub reggae band Top Shotta and many more. Riis Park Beach Bazaar: Bay 9. Various dates, 1–5pm; free.
2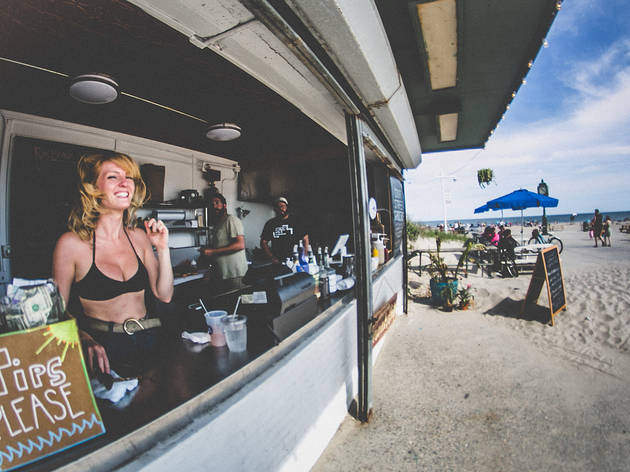 Pig out by the concession stands
There are all sorts of goodies and treats to snack on while you're at the beach. Hit the concession stand at Bay 9 East (open daily), and devour bites from Fletcher's BBQ, Rockaway Clam Shack, Ample Hills Creamery, Bolivian Llama Party and more. There are also pop-up food vendors including Coney Shack, Trop Pops and Chick'n'Cone further along the boardwalk at Bay 2.
3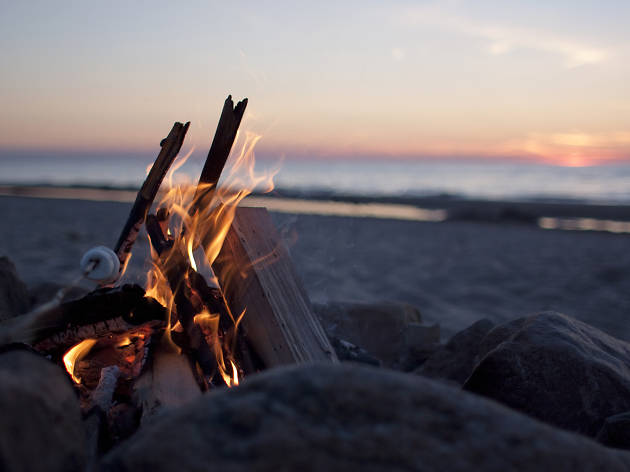 Sing by a cozy campfire
This weekly sunset campfire jam-sesh and sing-along—hosted by Texas-via-Rockaway singer-songwriter Lorena Leigh and a team of friendly National Park Services rangers—is guaranteed to be a good time. Bring your "shower voice" and whatever instruments you may have to accompany Ms. Leigh's ukulele and kumbaya-vibes. Riis Park Beach Bazaar: Bay 9 (riisparkbeachbazaar.com). Fridays 7–9pm; free.
4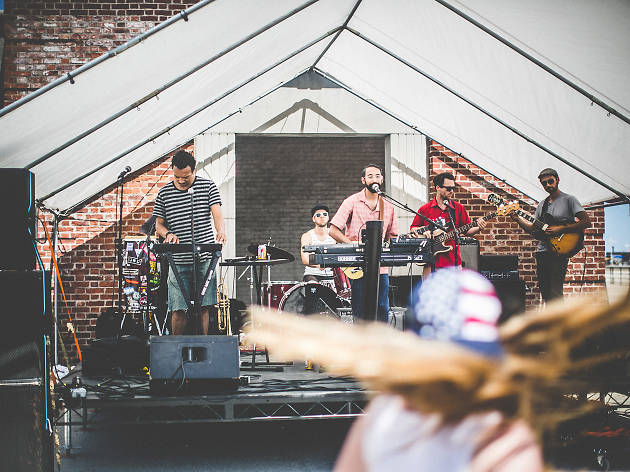 Dance away at the Get Summered beach parties
Who wants to be wintered when you can "Get Summered?" The party crew returns to Riis Park Beach Bazaar during the only season they really can, without false advertising. Except DJs such as DIRTY Boogie, Big Vic, Edward Askew and more as well as hula hoops (not the band), food and drinks for purchase at this totally free bash. Riis Park Beach Bazaar: Bay 9 (riisparkbeachbazaar.com).
5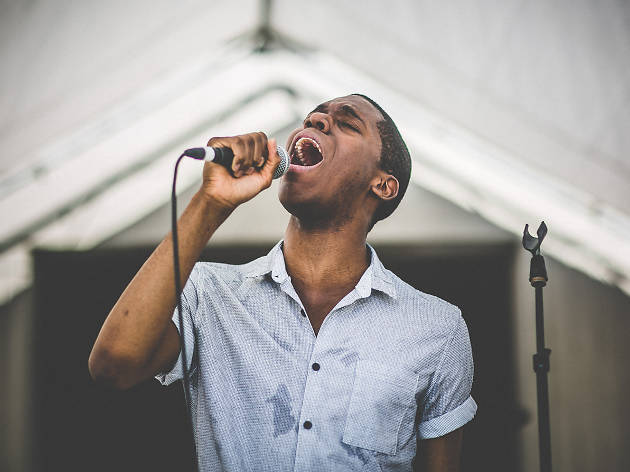 Have a diva moment during Killer Karaoke
Free karaoke on the beach? Well, that's two of our favorite things fused together! DJ Nicky B has mad books containing the hits for your performing and mangling pleasure. Make sure a friend records your diva moment while the sun sets. Riis Park Beach Bazaar: Bay 9 (riisparkbeachbazaar.com).
6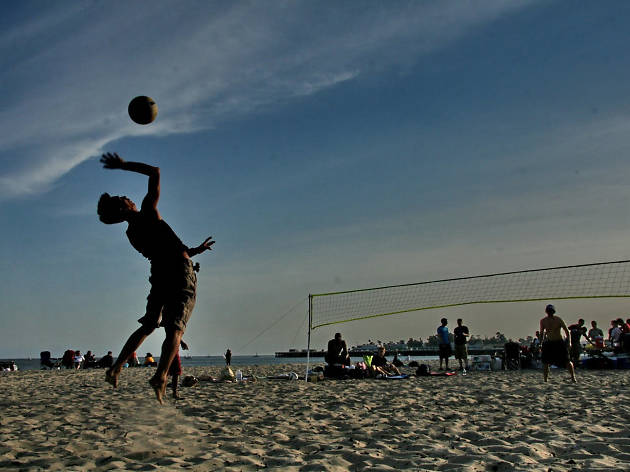 Cheer on the Rockaway Beach Volleyball League
Watch passionate players from the Rockaway Beach Volleyball League bump and spike the day and night away at Riis Park once the season starts on May 24, 2017. If you want to join the fun, make sure to visit the league's website (rbvl.com) in case, y'know, one of the teams needs a sub.
Want to stay at Rockaway for the weekend?
Check out these AMAZING Airbnbs at Rockaway Beach!