Catacombs by Candlelight Tour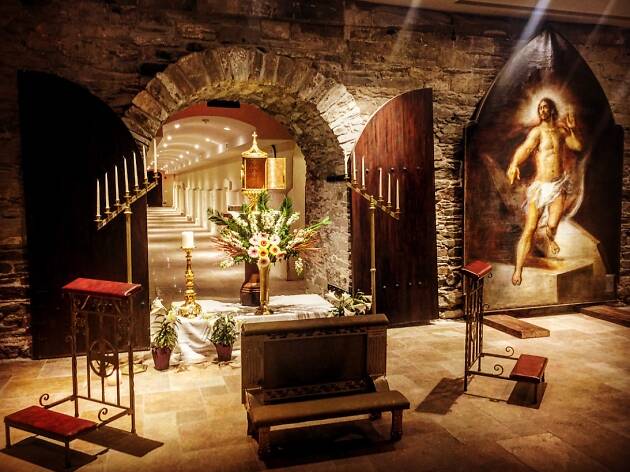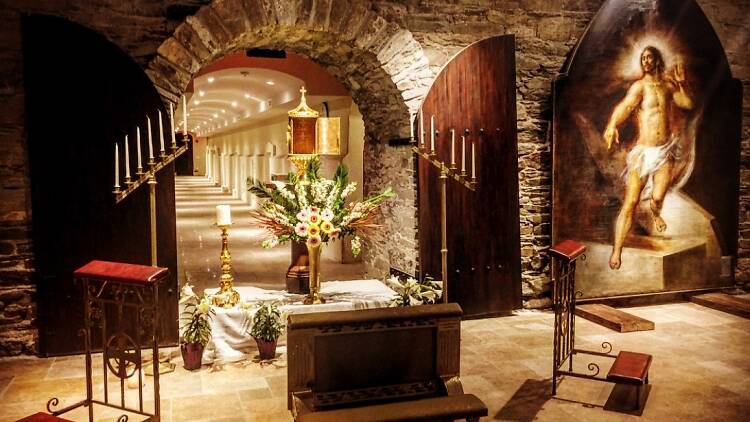 Watch our video of the tour here:
This fascinating 90 minute tour introduces you to all the secrets of the 200-year-old Basilica of St. Patrick's Old Cathedral. Enter areas off-limits to the public, including the Henry Erban Organ, the cemeteries, and top it all off with an exclusive walk-through of the Catacombs themselves. Even better, you will experience the whole tour by candlelight (romantic, if you ignore the dead bodies part). This unique and historic site serves as the final resting place for many prominent New Yorkers, including the Delmonico Family, General Thomas Eckert (a confidant of Abraham Lincoln), Honest John Kelly of Tammany Hall and the first resident Bishop of New York, Bishop John Connolly.
Average User Rating
2.7 / 5
Rating Breakdown
5 star:

1

4 star:

0

3 star:

0

2 star:

1

1 star:

1
We took the Tommy's Catacombs by Candlelight tour. It was recommended by Time Out, but I can't figure out why. Total scam and complete waste of time. First of all, the catacombs are just vaults in the basement of the church. It's not like in Paris or Rome with all the labyrinths and bones. Second of all, you don't use candles! It was 2 hours of our time that we can never get back. It could've been about 30 minutes. There's really no one of any importance or interest there. The church is beautiful, however. If you happen to be walking by, you can stop in for a 10 minute visit. That will suffice. We were really disappointed, as were all the other people on the tour. Do NOT waste your time or money!!! There are so many wonderful things to do in NYC. This is not one of them. We felt we had been lied to. The tour was completely misrepresented.
This was a very overpriced tour. At a push, a walking tour of a cathedral followed by a walk through some underwhelming catacombs is worth $15, or $20 at a push. $35 per person for this is way too expensive. The tour guide was good, but by the end a few people looked very ready to leave.
I just had a fantastic tour of the catacombs in Old St Patrick's cathedral, NYC. Our tour guide had an amazing array of info she shared on the history, architecture and characters surrounding Old St Patrick's cathedral.

In particular, the tour concentrated on the catacombs below the cathedral, which very few visitors to the city have even seen. So you get a great overview of the historical figures and personalities interned in this unique resting place.

I think the tour is also a 'must' for native New Yorkers, who might think they know everything about their city; this walking tour is special.