Heads up! We're working hard to be accurate – but these are unusual times, so please always check before heading out.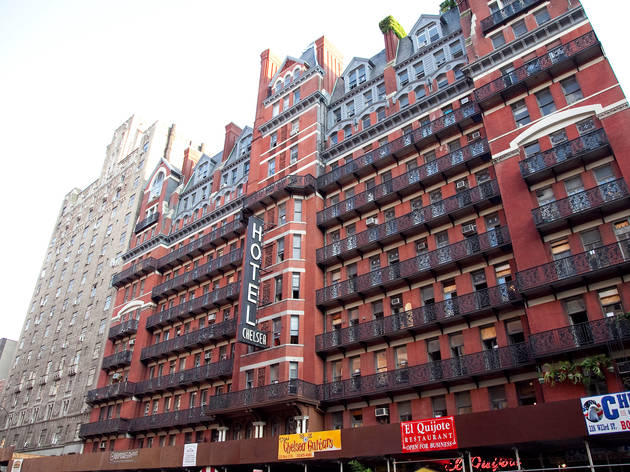 1/19
Photograph: Anna Simonak
Chelsea Hotel (222 W 23rd St between Seventh and Eighth Aves)Icons such as Mark Twain, Leonard Cohen and Iggy Pop have called this structure home (it also gained notoriety after Nancy Spungen, girlfriend of Sex Pistols bassist Sid Vicious, was stabbed there in 1978). From the outside, the 1884 construction still looks identical to the building where bohemians and punks congregated, but the inside is a slightly different story: Parts of the building are currently being renovated, with plans to reopen as a fancier hotel.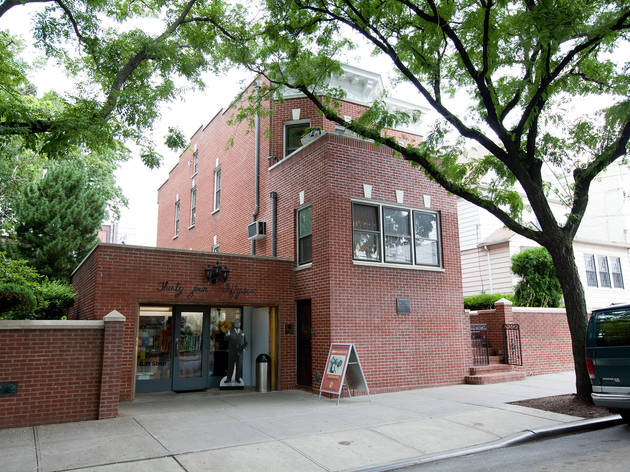 2/19
Photograph: Jessica Lin
Louis Armstrong (Louis Armstrong House Museum, 34-56 107th St between 34th and 37th Aves, Corona, Queens)Satchmo and wife Lucille lived in this Queens abode from 1943 until their respective passings in '71 and '83. It became a museum in 2003 (louisarmstronghouse.org), with the interior maintained almost exactly as when Pops resided there.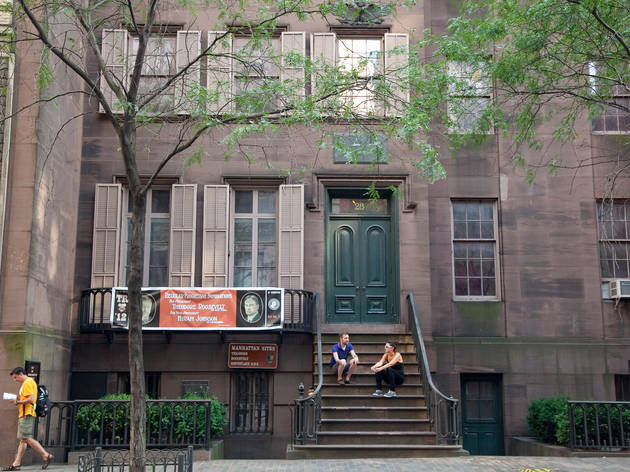 3/19
Photograph: Anna Simonak
Theodore Roosevelt (Theodore Roosevelt Birthplace National Historic Site, 28 E 20th St between Broadway and Park Ave South)Our nation's 26th president was the only commander-in-chief born in the five boroughs. The original brownstone was torn down in 1916, and reconstructed in the same style a mere decade later. Guided tours are available Tuesday to Saturday.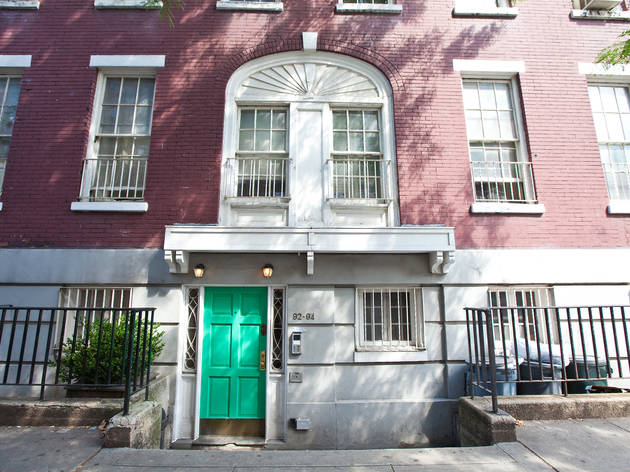 4/19
Photograph: Jessica Lin
Bob Dylan (94 MacDougal St at Bleecker St)The man formerly known as Robert Zimmerman moved to this address from Woodstock, New York, in 1970, right around the corner from where he played his first NYC gigs in 1961. He wasn't thrilled with the reception this time: Fans constantly bothered him on the street and even rifled through his garbage.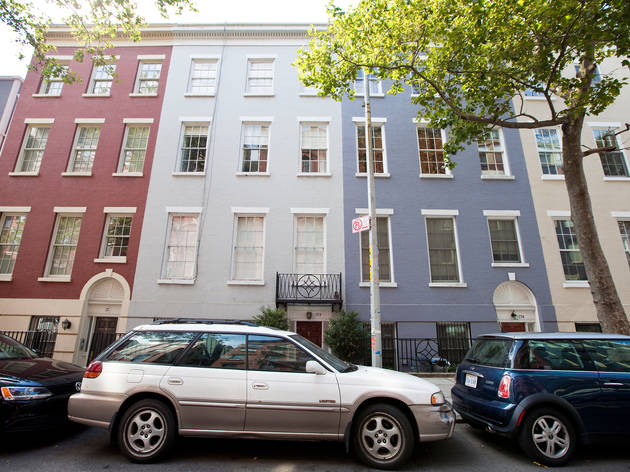 5/19
Photograph: Jessica Lin
Anna Wintour (172 Sullivan St between Bleecker and W Houston Sts)You might recognize this 19th-century townhouse, which belongs to the Vogue editrix, from the 2009 documentary The September Issue. Wintour also hosts the occasional A-list gathering, such as an Obama fund-raiser in 2010.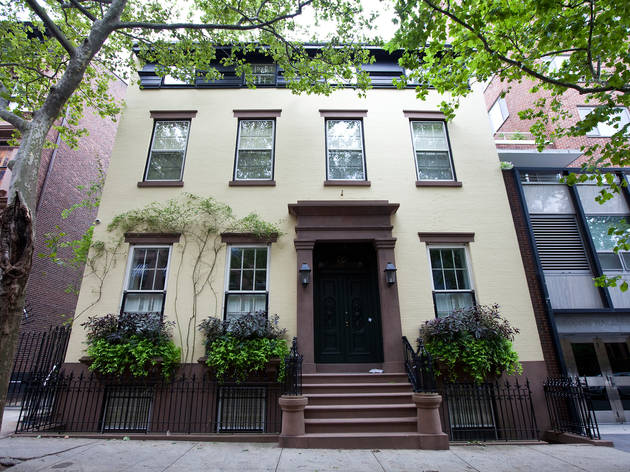 6/19
Photograph: Jessica Lin
Truman Capote (70 Willow St between Orange and Pineapple Sts, Brooklyn Heights)The author and bon vivant wrote Breakfast at Tiffany's at this yellow Greek Revival house, built in 1839. The property sold for $12 million in March, which made it the most expensive single-family house in the borough.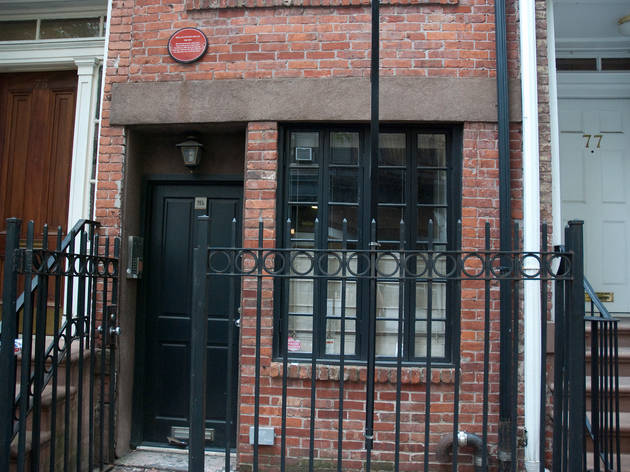 7/19
Photograph: Kayla Rice
Edna St. Vincent Millay (75 1/2 Bedford St at Commerce St)The feminist poet resided at this address, said to be the narrowest residence in the city—the living room measures just 8.5 feet across. The house is currently for sale for $3.5 million.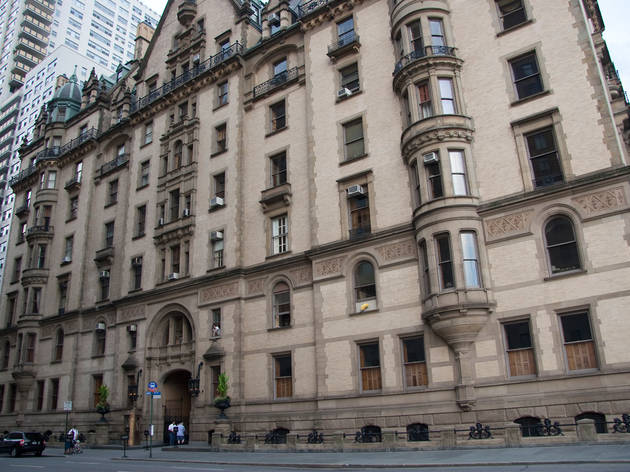 8/19
Photograph: Jonathan Aprea
John Lennon and Yoko Ono (The Dakota, W 72nd St at Central Park West) The same architects that designed the Plaza Hotel built this Upper West Side co-op. Though Hollywood names like Boris Karloff and Lauren Bacall have lived here, John Lennon and Yoko Ono are its most famous residents; following his murder outside of the Dakota in 1980, Ono remained in the building (and still does to this day).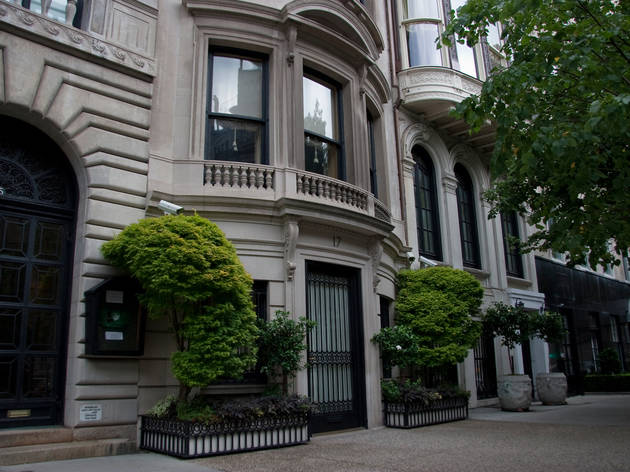 9/19
Photograph: Jonathan Aprea
Michael Bloomberg (17 E 79th St between Fifth and Madison Aves)Mayor Mike shuns his official residence—Gracie Mansion on East 88th Street—choosing instead to split his time between this townhouse and nearly a dozen other properties around the world (the Bloomberg Family Foundation operates out of one nearby, a Beaux Arts mansion at 25 East 78th Street).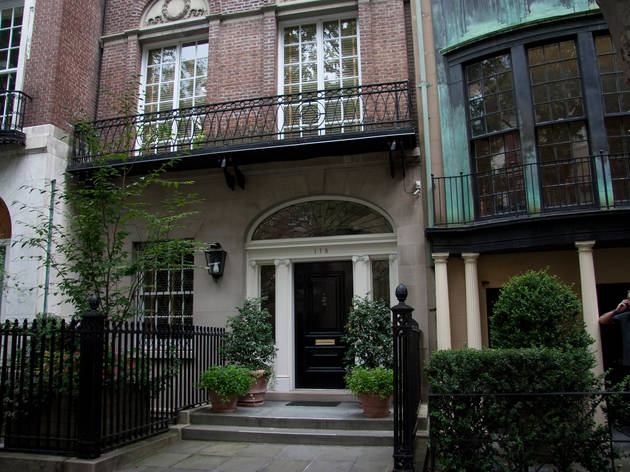 10/19
Photograph: Jonathan Aprea
Woody Allen (118 E 70th St between Park and Lexington Aves)The director's fondness for Manhattan is evident through cinematic love letters like Annie Hall and Hannah and Her Sisters, not to mention his 1979 film named after the borough. Allen owns a townhouse on this handsome block, part of the Upper East Side Historic District.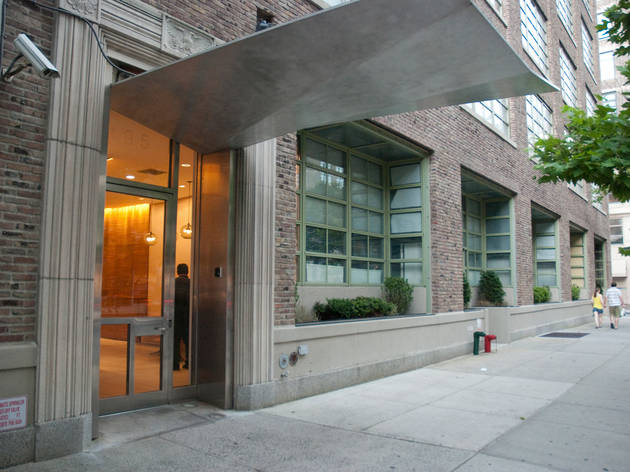 11/19
Photograph: Kayla Rice
Jay-Z (195 Hudson St between Desbrosses and Vestry Sts)Sean Carter returns to Brooklyn to play the Barclays Center this September, but that doesn't change the fact that the Bed-Stuy–born rapper is now a confirmed Manhattanite. He spent $6.85 million for the penthouse of this condo building in 2004.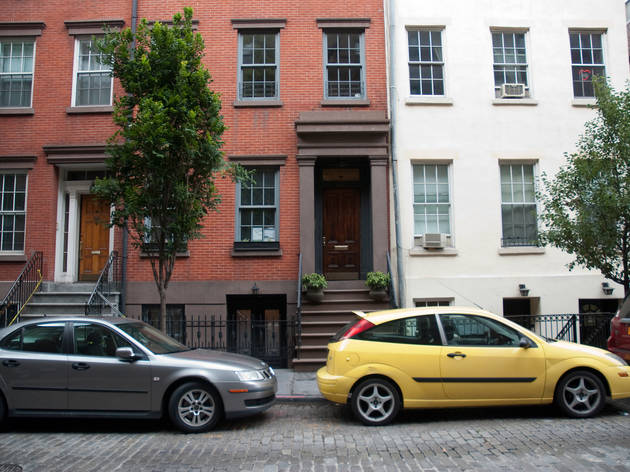 12/19
Photograph: Kayla Rice
John Cage (107 Bank St at Greenwich St)The avant-garde composer lived here with his partner, modern-dance innovator Merce Cunningham. For a time in the '70s, John Lennon and Yoko Ono were their neighbors.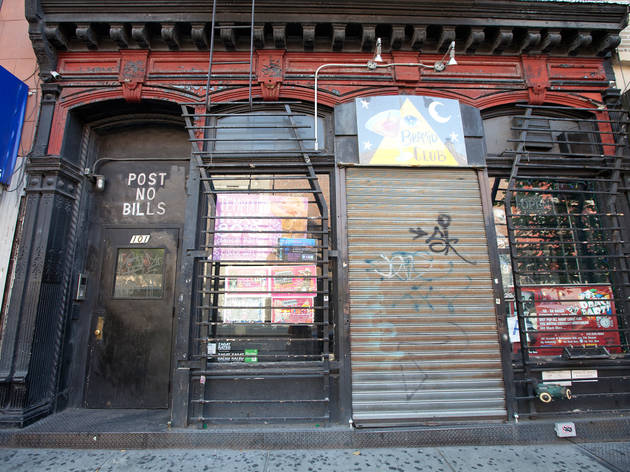 13/19
Photograph: Jessica Lin
Nico (101 Ave A between 6th and 7th Sts)The Velvet Underground collaborator and Warhol superstar lived at this Alphabet City address, above what is now the Pyramid Club.  The facade features ornate detailing on its windows and cornice, thanks to architect William Jose, who built the tenement in 1876.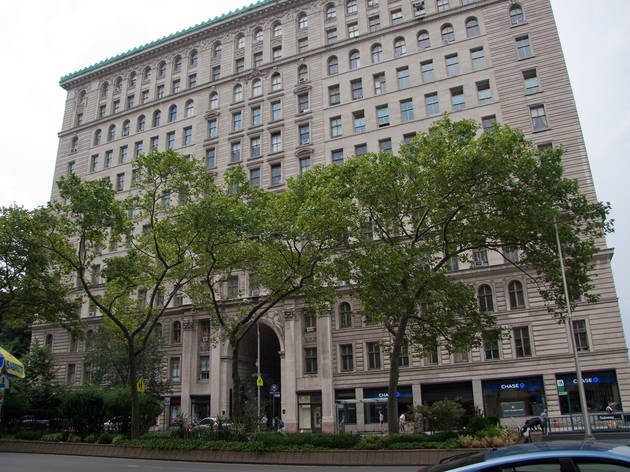 14/19
Photograph: Jonathan Aprea
Nora Ephron (The Apthorp, 2207 Broadway between 78th and 79th Sts)This Upper West Side Renaissance Revival building fills a whole city block and boasts an interior courtyard with two marble fountains. Former resident Nora Ephron gushed about its charms in a 2006 New Yorker article, and it seems that she wasn't alone in her love for the building: Past residents have included Conan O'Brien, Al Pacino and Cyndi Lauper.
15/19
Photograph: Jessica Lin
Jean-Michel Basquiat (57 Great Jones St between Bowery and Lafayette St)The graffiti-inspired art star was only 27 when he died from an overdose at this address, his studio at the time, in 1988. He is buried at Green-Wood Cemetery in Brooklyn.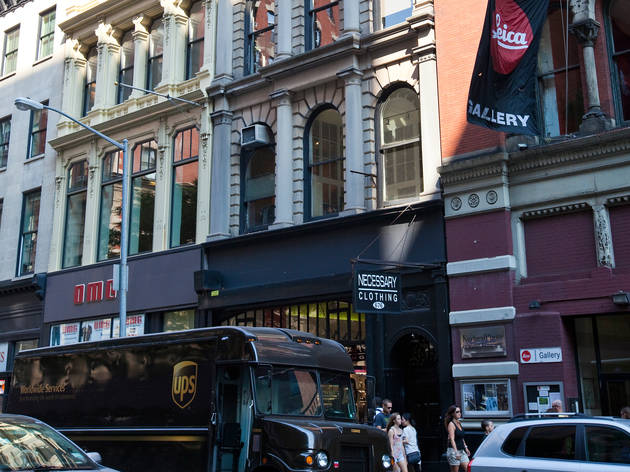 16/19
Photograph: Jessica Lin
Keith Haring (676 Broadway between Bond and Great Jones Sts)The painter lived and worked in this building's fifth-floor studio, which now houses the Keith Haring Foundation, benefiting AIDS groups and children's programs.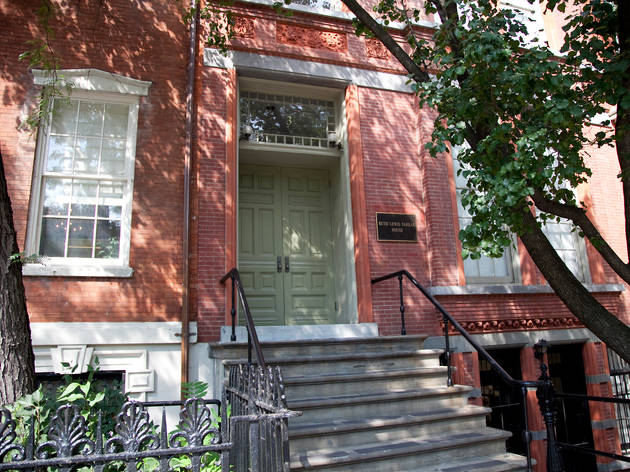 17/19
Photograph: Anna Simonak
Edward Hopper (3 Washington Sq North at University Pl)Known as "The Row," this block of houses dates back to the early 19th century. The Nighthawks painter lived in the top-floor studio for much of his career. Author John Dos Passos also penned his 1925 novel Manhattan Transfer at the address.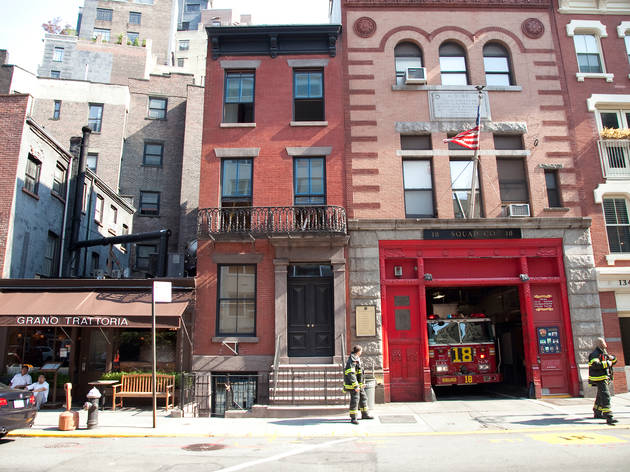 18/19
Photograph: Anna Simonak
Woody Guthrie and Pete Seeger (130 W 10th St at Greenwich Ave)The legendary folk musicians lived at this address—affectionately known as the Almanac House after their group, the Almanac Singers—from 1941 to '42. Other future icons, like Rebel Without a Cause director Nicholas Ray, also called the communal space home.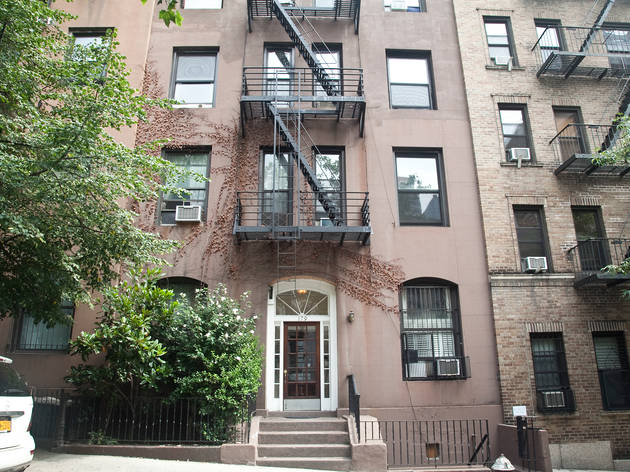 19/19
Photograph: Melissa Sinclair
The Marx Brothers (179 E 93rd St between Lexington and Third Aves)All five of the Marx Brothers (Chico, Harpo, Groucho, Gummo and Zeppo) grew up in this Carnegie Hill building.
Celebrity homes and famous residences around New York City (SLIDE SHOW)
Celebrity homes and famous residences dot the New York landscape. Check out our list of the city's more notable dwellings.