Heads up! We're working hard to be accurate – but these are unusual times, so please always check before heading out.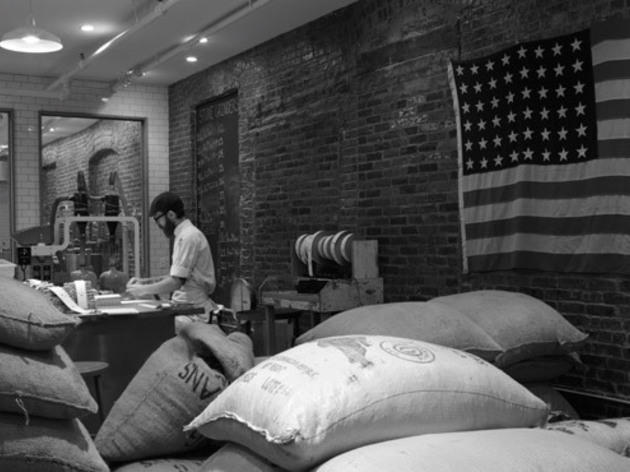 1/5
Photograph: Gentl & Hyers
Mast Brothers Chocolate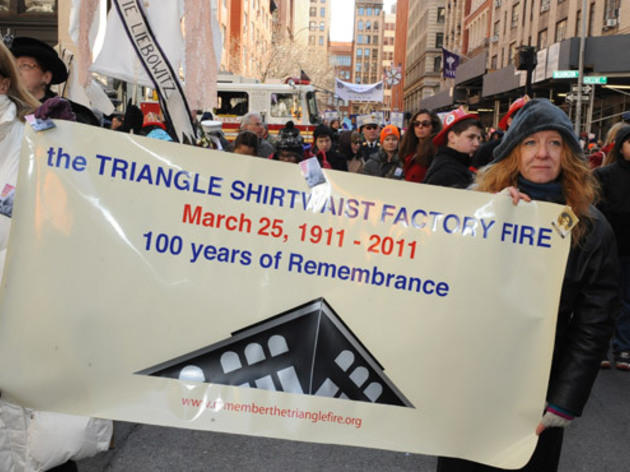 2/5
Photograph: Robert Domingo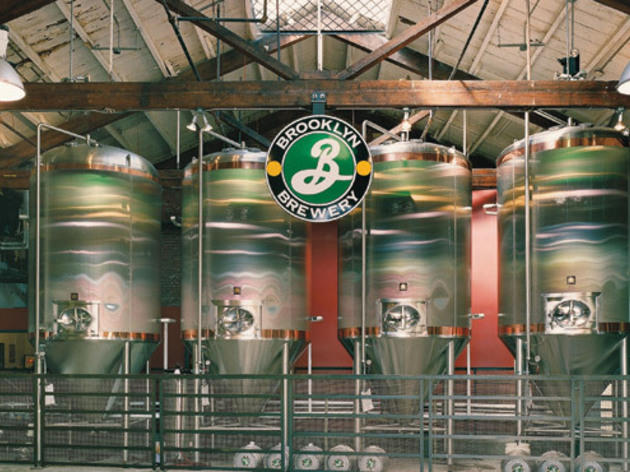 3/5
Photograph: Courtesy of Brooklyn Brewery
Brooklyn Brewery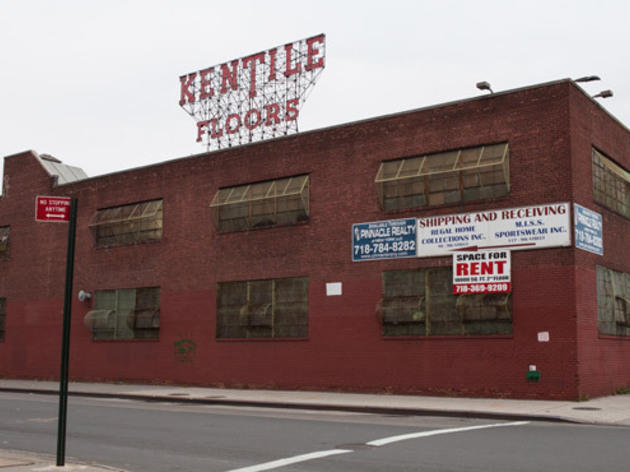 4/5
Photograph: Jessica Lin
Kentile Floors Factory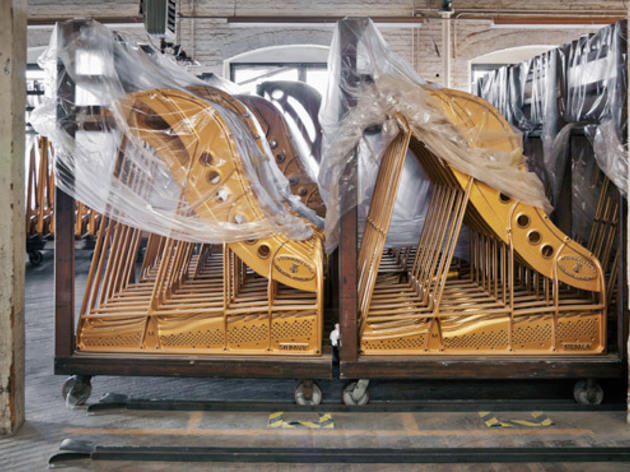 5/5
Photograph: Courtesy of Steinway & Sons / Photographer: Chris Payne
Steinway & Sons factory
Cool factory tours: Go behind the scenes at New York factories
Glimpse the city's manufacturing history—and history in the making—by touring these local factories.
You can spot reminders of New York's industrial heritage throughout the city: A jaunt to brunch in Greenpoint might take you past an enormous pencil decorating the now-decrepit home of the Eberhard Faber Pencil Company, which whittled No. 2s for a century. Along the East River, you'll pass the 40-foot-high Domino Sugar Refinery sign, a relic from an era when the Williamsburg factory churned out 3 million pounds of the processed sweetener per day. Many once-bustling buildings have been repurposed, such as the Old American Can Factory, a 19th-century structure in Gowanus that was gutted and turned into a hive for creative ventures, including Rooftop Films. In addition, newer businesses producing small batches of artisanal goods have revitalized Brooklyn's industrial scene. Take an up-close look at these Gotham manufacturers.
Iowa-born brothers Rick and Michael Mast craft ethically sourced cocoa products on-site at this Williamsburg facility. Discerning chocoholics drool over sophisticated flavors such as serrano pepper and almond sea salt. Wrapped in whimsically patterned paper emblazoned with anchors, stripes, bicycles, and geek-chic patterns like gingham and houndstooth (all designed in-house), these treats ($7 each) make a perfect gift—if you manage not to scarf them on the way home. Weekend factory tours are currently on hold but will resume in January, allowing you to scope out the delicious behind-the-scenes action and laborious transformation from bean to bar. And starting in December, the company will offer hands-on chocolate classes and other workshops at its new Manhattan outpost (215 Water St between Beekman and Fulton Sts). • 718-388-2625, mastbrothers.com. Daily noon–7pm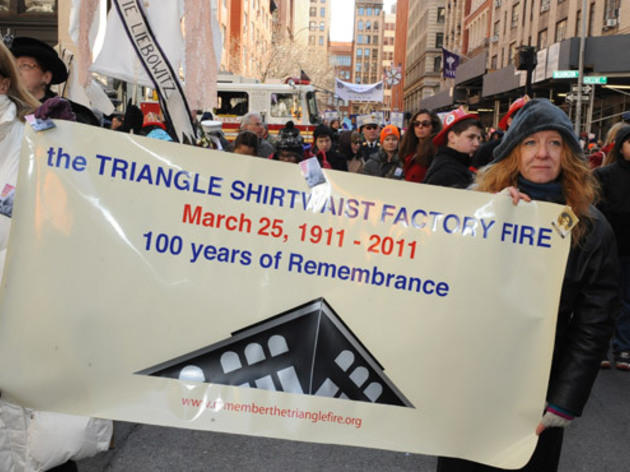 Photograph: Robert Domingo
Triangle Shirtwaist Factory
In March 1911, a massive fire claimed the lives of 146 workers—mostly young Jewish and Italian immigrants—in a garment factory that occupied the 9th through 11th floors of the Asch Building, one of many factories close to Washington Square Park. The disaster was a pivotal event in the burgeoning labor rights movement; these days, investigators from the Department of Labor make regular rounds in the Garment District to look out for any sweatshop-style conditions. The scorched structure was renovated, renamed the Brown Building and currently houses NYU's Center for Developmental Genetics. A plaque designating the building a National Historic Landmark pays homage to the site's historical significance and the people who perished there. Download an audio tour and printable maps from the Jewish Women's Archives (jwa.org/triangle) for a guided walking tour of the area. • rememberthetrianglefire.org
Brooklyn's German immigrants got the whole borough buzzed in the 1800s, when it was one of the country's foremost brewing locales—at its height in the 1870s, it was home to 48 breweries. Today, Brooklyn Brewery keeps the suds flowing with a stable of perennial favorites, such as Brooklyn Lager and seasonal libations including Oktoberfest and Black Chocolate Stout (based on an imperial-stout style once bottled exclusively for Catherine the Great). The brewery hosts public tours and tastings regularly: On weekdays, two-hour Small Batch tours offer visitors the chance to swig samples of four beers and learn about the brewing process (Mon–Thu; $8, reservations required). On Saturdays, free tours leave on the hour, 1–5pm (last tour at 5pm; no reservations); no drinks are included in the one-hour jaunt, but you can sip brews in the Tasting Room until 8pm (beers are $5 each, or five for $20). Starting in December the brewery will team up with Smorgasburg to host five rotating food vendors on Sundays, so you can take a one-hour tour between 1–4pm (free, no reservations), then devour gourmet goodies in the Tasting Room until 6pm. Weird brewery bonus: Urban farmers who tend chickens can pick up spent grain to use as feed. • 718-486-7422, brooklynbrewery.com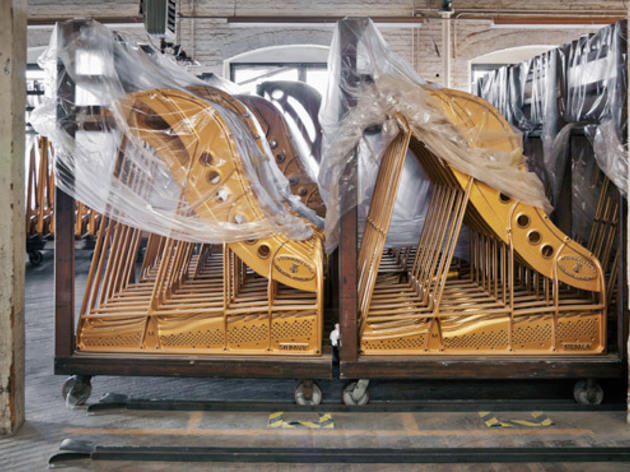 Photograph: Courtesy of Steinway & Sons / Photographer: Chris Payne
Steinway & Sons Piano Factory
Founded in 1853 by German immigrant Henry Engelhard Steinway, the company began handcrafting pianos in a loft on Varick Street in Manhattan. Prestige followed, and Steinway Hall, a 2,000-seat auditorium, opened on 14th Street in 1866—it housed the New York Philharmonic until the orchestra moved to Carnegie Hall in 1891. By the 1890s, the factory had relocated to a sprawling complex in Astoria and erected Steinway Village, which contained housing, a foundry, post offices and schools for employees and their families. Steinway still fabricates 2,500 pianos annually between its Queens facility and an outpost in Hamburg, Germany. Learn about wood, veneer and tuning on a free tour, which runs 9:30am–noon on Tuesdays and Thursdays from September through June. E-mail aglavina@steinway.com for reservations. • 718-721-2600, steinway.com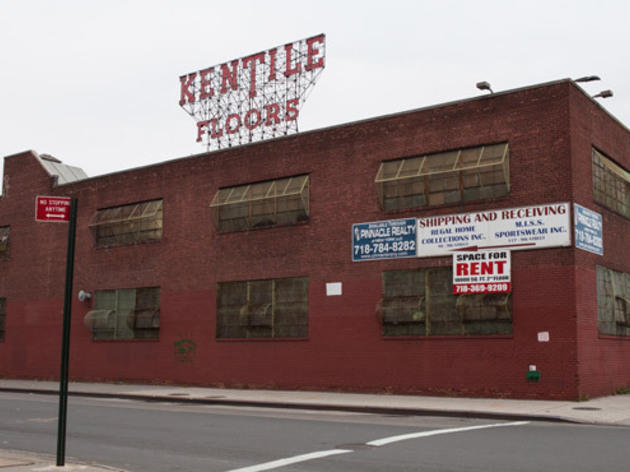 Photograph: Jessica Lin
The eight-story sign towering over the Gowanus landscape is an impressive reminder of the nabe's industrial past. (You can buy silk-screened shirts bearing the Kentile sign and scaffolding from Live Poultry, a Brooklyn company enamored with defunct manufacturing spaces.) Before the factory shuttered in the 1990s, it churned out vinyl tiles. Unfortunately, they were full of asbestos, and the company eventually filed for bankruptcy. Today, the building houses a number of manufacturing businesses, but the original sign (erected around 1949) remains. You can't tour the premises, but you can catch a great view of it at twilight from the F and G lines between Carroll St and Fourth Ave–9th St. Even though the letters are no longer illuminated in neon purple, the sign still casts a stark silhouette.