Heads up! We're working hard to be accurate – but these are unusual times, so please always check before heading out.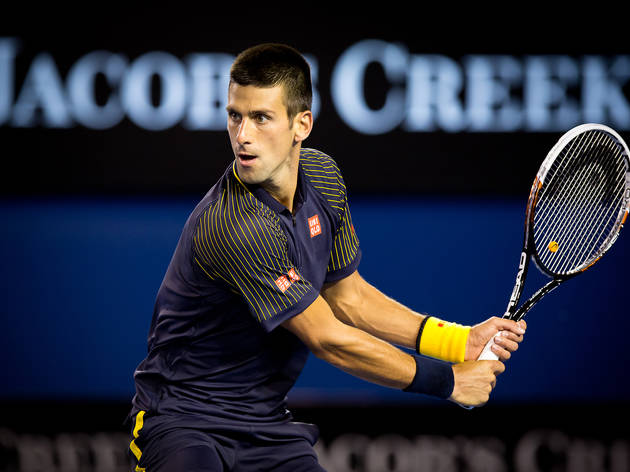 1/12
The United States Open Tennis Championships, otherwise known as the US Open, is the last of the four annual professional-tennis Grand Slam events. The other majors are the Australian Open in January, the French Open in May/June and Wimbledon in June/July.This year more than 700 players will compete in mixed doubles, and men's and women's singles and doubles. Favorites include Novak Djokovic, Andy Murray, Serena Williams and Victoria Azarenka.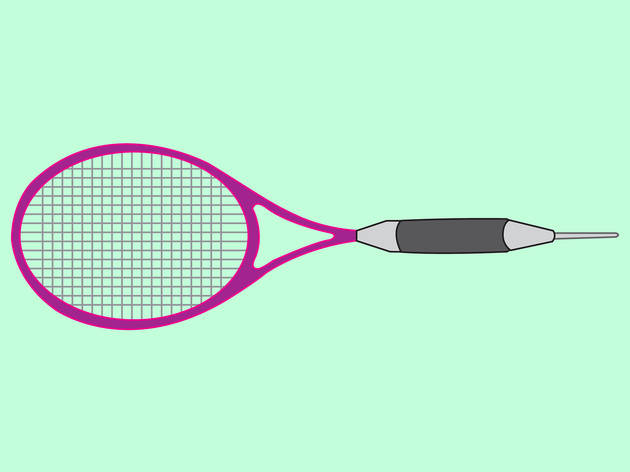 2/12
Other sports that have an event called the U.S. Open: golf, bowling, crosswords, darts, board games, billiards, computer programming.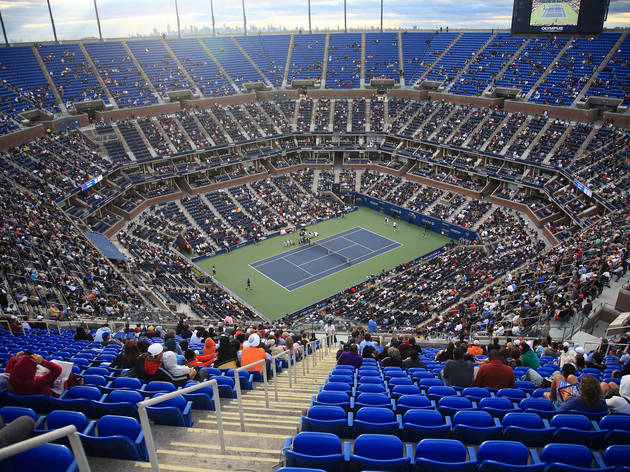 3/12
1881: The first United States National Championship takes place in Newport, Rhode Island. Originally a men's-only competition, by the end of the 19th century, it included women's and mixed-doubles events.1968: The Open Era begins when major tournaments allow professionals to compete for the first time (previously, only amateur players were allowed). The United States National Championship events are merged and renamed the US Open. 1978: The event moves from Forest Hills to Flushing Meadows–Corona Park, Queens, where the finals are played at Louis Armstrong Stadium. In 1997, the top contest moves again to a 23,000-plus-seat venue named for the first male singles winner of the Open Era, Arthur Ashe.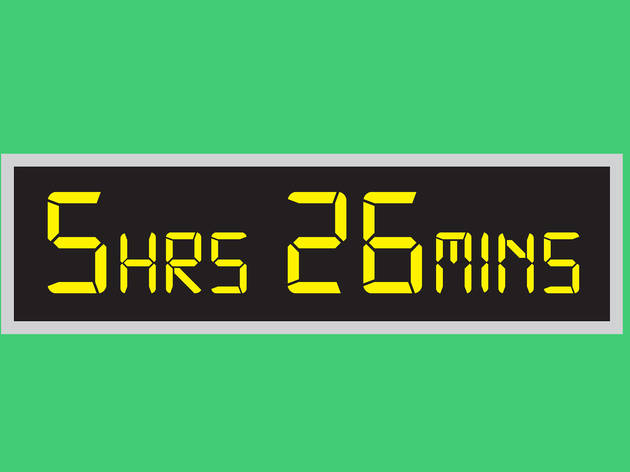 4/12
5 hours 26 minutesThe longest match in men's singles history, when Stefan Edberg beat Michael Chang in 1992.3 hours 16 minutesThe longest match in women's singles history, when Samantha Stosur beat Nadia Petrova in 2011.20: The fewest games in a final match between men, when Jimmy Connors beat Ken Rosewall 6-1, 6-0, 6-1 in 197413: The fewest games in a final match between women, in 1887, 1909, 1916 and 1964152: Speed, in miles per hour, of the fastest serve ever recorded at the US Open, by Andy Roddick in 2004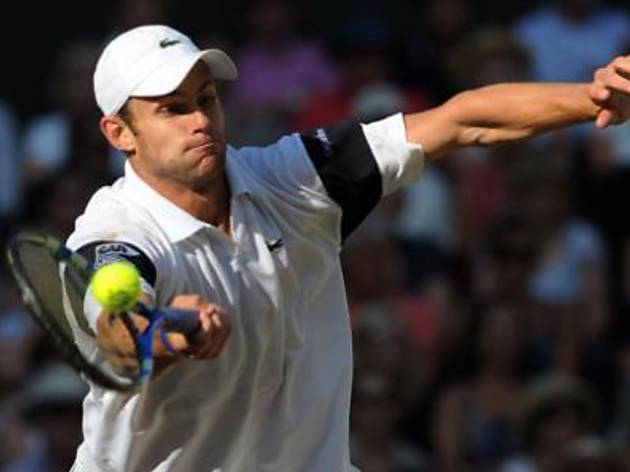 5/12
20: The fewest games in a final match between men, when Jimmy Connors beat Ken Rosewall 6-1, 6-0, 6-1 in 1974 13: The fewest games in a final match between women, in 1887, 1909, 1916 and 1964152: Speed, in miles per hour, of the fastest serve ever recorded at the US Open, by Andy Roddick in 2004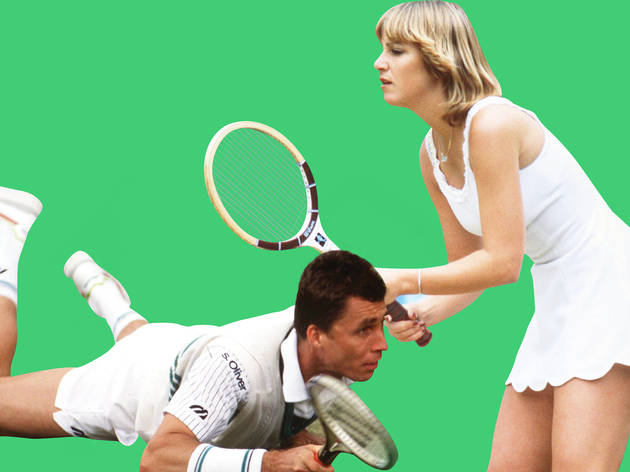 6/12
Most singles title wins5: Jimmy Connors, Pete Sampras, Roger Federer6: Chris Evert Most final losses5: Ivan Lendl 4: Martina Navratilova, Evonne Goolagong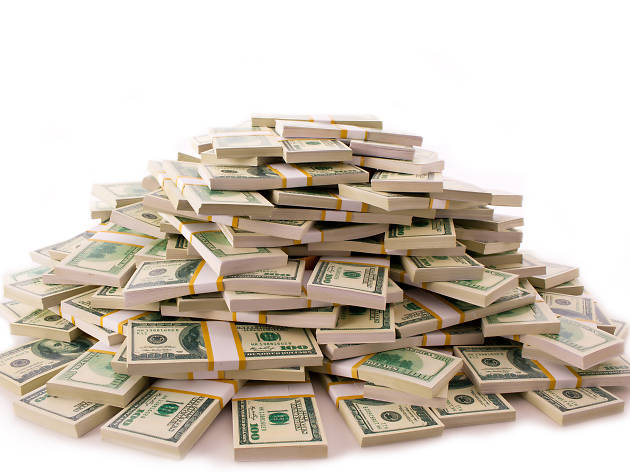 7/12
$100,000Total prize money at the first Open Era tournament in 1968$34.3 millionTotal prize money at the 2013 US Open (it will be $50 million by 2017)$2.6 millionAmount to be awarded to the 2013 men's and women's singles champions, each$32,000Amount to be awarded in 2013 to a singles player who loses in the first round of the main draw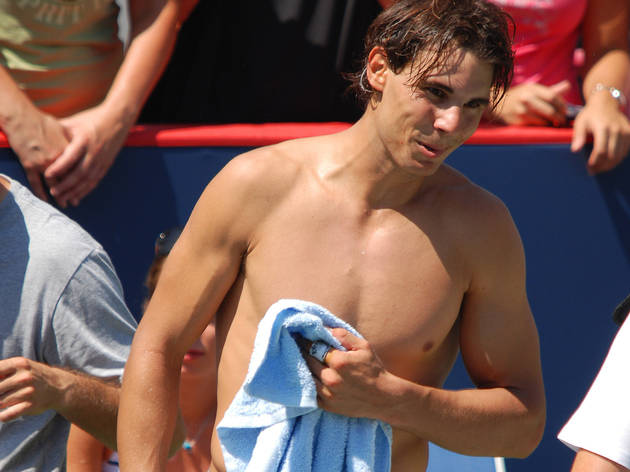 8/12
Rafael NadalMost heartwarming moments 1. In 1977, Renée Richards competed in the women's singles and doubles division. The big deal? She'd undergone a sex-change operation two years before, having previously been known as Dr. Richard Raskind. Richards had sued for her right to compete and made it to the doubles final that year.2. The payouts to men and women were made equal in 1973, making the US Open the first Grand Slam tournament to make the move. It took until 2007 for Wimbledon to do the same.3. After Rafael Nadal won in 2009, a man rushed the court, gave him a hug and a kiss, and said, "I love you," before being hauled away by security. Nadal was shirtless—and quite sweaty—at the time.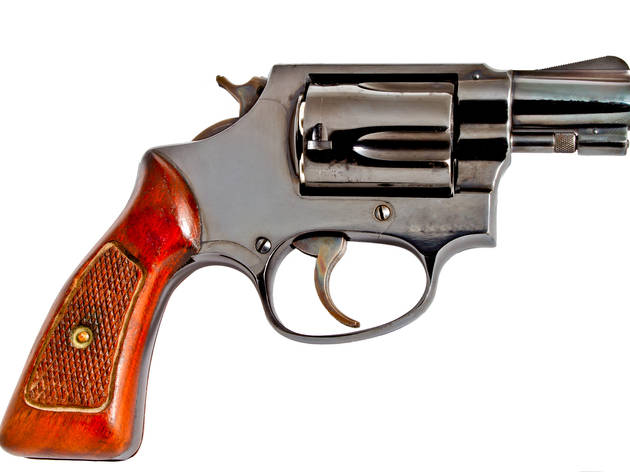 9/12
Most tragic moments1. During the US Open juniors' final in 1983, linesman Richard Wertheim was accidentally killed when a serve from 17-year-old Stefan Edberg hit Wertheim's groin, causing him to hit his head on the hard court.2. During the third round in 1977, a seated spectator was shot by a .38, likely by someone from one of the apartments around the stadium. The man survived, and John McEnroe went on to win the match.3. In 2012, a 70-year-old longtime US Open referee was overseeing qualifying games when she was arrested for murdering her husband with a coffee mug; the charges were later dropped.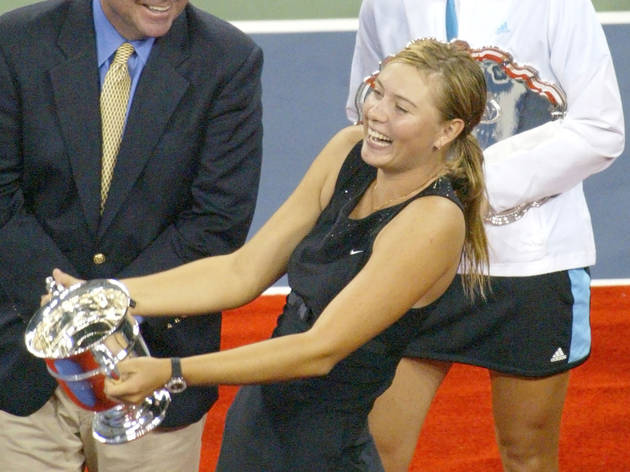 10/12
Maria Sharapova Most embarrassing moments1. Pete Sampras was in a fifth-set tiebreaker with Alex Corretja in the 1996 quarterfinals when he paused to throw up on the court. He went on to win the match—and, a few days later, his fourth of five US Open titles.2. Maria Sharapova brained herself with the US Open trophy after winning in 2006. She hoisted the Tiffany-designed silver cup in the air and the lid fell off, hitting her head on the way to the ground. The announcer immediately branded it "the first unforced error of the night."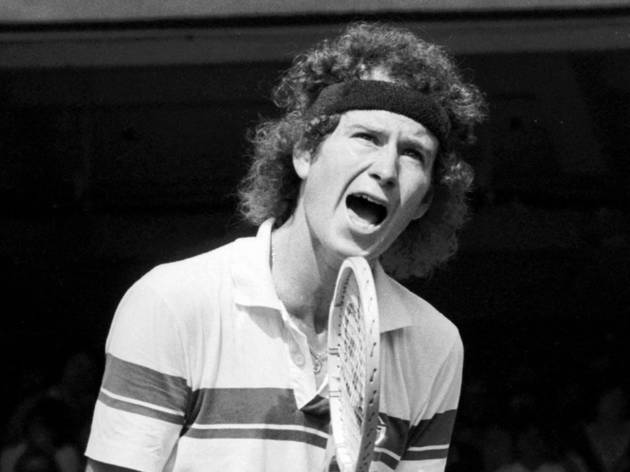 11/12
Photograph: REX USA
John McEnroeBiggest tantrums1. Serena Williams took the fit-throwing cake in both 2009 and 2011, the first time getting eliminated with a point penalty after reportedly telling a line judge, "I'm going to shove this fucking ball down your fucking throat," then in 2011 by calling an umpire "unattractive inside" on her way to losing the final title.2. John McEnroe, the patron saint of tennis tantrum-havers, yelled obscenities at the 22-year-old head umpire of the 1987 Open. He was rewarded with three penalties, a fine and a suspension.3. Jimmy Connors shouted the following epithets at the umpire during the 1991 US Open: "Bullcrap!," "You're an abortion," "Kiss me before you do anything!" and "You're a bum!."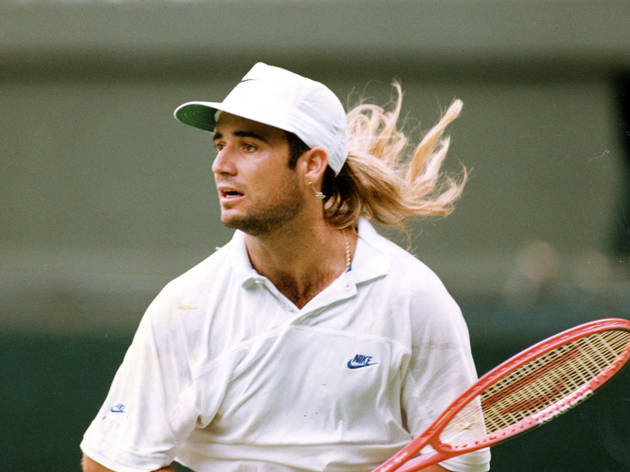 12/12
Photograph: REX USA/Andy Hooper / Daily Mail
Worst fashion senseAndre Agassi in 1990Runner-up: Bethanie Mattek for her gold lamé ensemble in 2007
Everything you didn't know about the U.S. Open
As the U.S. Open begins, we round up facts, stats and utterly useless trivia about America's biggest tennis tournament
In late August, Flushing, Queens, becomes the center of the tennis universe (pipe down, Wimbledon) when it hosts the 132-year-old U.S. Open, the final Grand Slam event of the year. As many as 37,000 spectators a day file into Arthur Ashe Stadium for the serves, sets, grunts and—if we're very lucky—an on-court hissy fit from a world-class athlete. This year's women's final takes place on September 8, followed by the men's final on September 9. Prepare for the action by brushing up on U.S. Open trivia.
RECOMMENDED: Full coverage of the U.S. Open in New York