The U.S. Open in New York 2020 guide
The U.S. Open brings all the stars of the tennis world to Queens for the last major tournament of the season.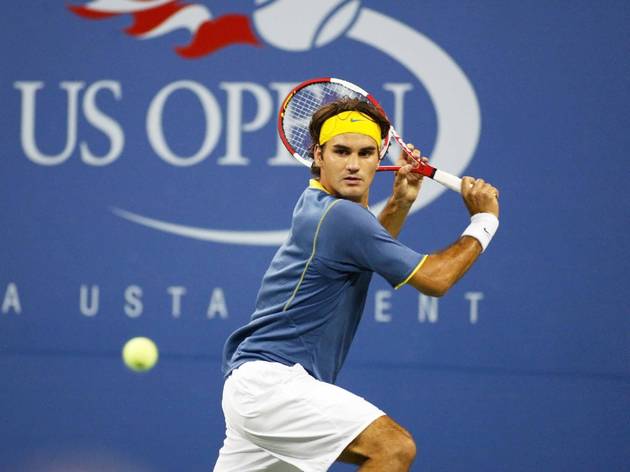 The U.S. Open—New York's exhilarating summer sports event—is one of the most exciting things to do in Queens. But this year, things are going to be much different.
While the games will go on, the U.S. Tennis Association said that fans will not be allowed in because of state health and safety protocols surrounding large gatherings.
That's a huge change that means Flushing won't be buzzing with activity like it does each year when the tennis stars come to play.
"The decision to hold the 2020 U.S. Open without fans was not an easy one, but ultimately it was the correct one," said Stacey Allaster, the chief executive, of Professional Tennis at USTA and US Open Tournament Director. "To mitigate risk, we must minimize numbers on-site. Though we will not have fans on our site, we will engage with tennis fans around the world in new and exciting ways with the help of our global broadcast partners, and all our US Open sponsors."
To that end, the Billie Jean King Tennis Center is holding both the 2020 U.S. Open and 2020 Western & Southern Open will be held at Flushing's NTC. By doing this, it allows the USTA to keep the events in one centralized location, mitigating risk and allowing for one cohesive safety plan but it'll also amp up excitement for the summer's biggest tennis events.
Still, some tennis players have decided not to participate to protect themselves and their families from getting ill, including Rafael Nadal, Ashleigh Barty and Nick Kyrgios.
When is the U.S. Open?
The U.S. Open takes place in Flushing Meadows–Corona Park in Queens at the end of the summer from from August 31 to September 13. ESPN and ESPN+ will be covering the games so you will be able to watch them that way.
U.S. Open in New York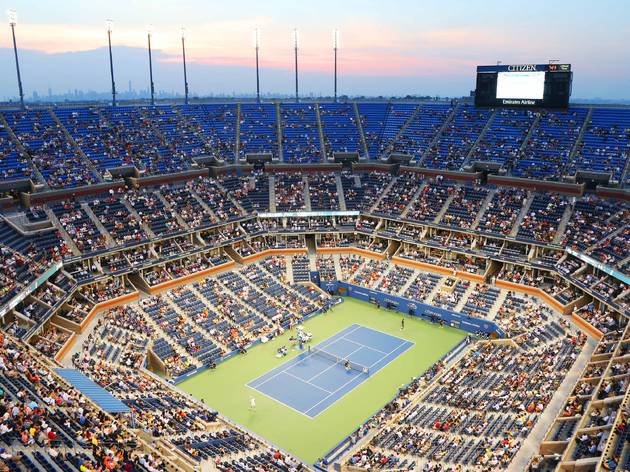 The US Open will still go on this summer but without spectators
The US Open will go on as planned this year, but fans will have to stay home. In an announcement on Wednesday morning, the US Tennis Association announced that the anticipated summer sporting event would still be held at the USTA Billie Jean King National Tennis Center in Flushing Meadows, Queens from August 31 to September 13, but with many changes in place to keep everyone safe. "The decision to hold the 2020 US Open without fans was not an easy one, but ultimately it was the correct one," said Stacey Allaster, the chief executive, of Professional Tennis at USTA and US Open Tournament Director. "To mitigate risk, we must minimize numbers on-site. Though we will not have fans on our site, we will engage with tennis fans around the world in new and exciting ways with the help of our global broadcast partners, and all our US Open sponsors." RECOMMENDED: The US Open in New York 2020 guide One of those ways is by holding both the 2020 US Open and 2020 Western & Southern Open will be held at Flushing's NTC. The Western & Southern Open, which is usually held in Ohio, will be on Aug. 19-28. By doing this, it allows the USTA to keep the events in one centralized location, mitigating risk and allowing for one cohesive safety plan, the USTA says. Plus, it'll amp up excitement for the summer's biggest tennis events even more than usual, according to Mike Dowse, the USTA's CEO and executive director. "These two events are the summer's biggest tennis blockbusters in the U.S., and we are
Archive U.S. Open in New York coverage