Heads up! We're working hard to be accurate – but these are unusual times, so please always check before heading out.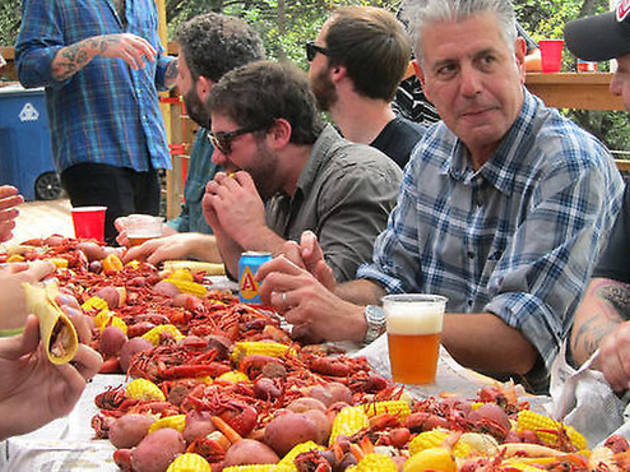 1/10
Fall TV 2012: No Reservations: The Final Tour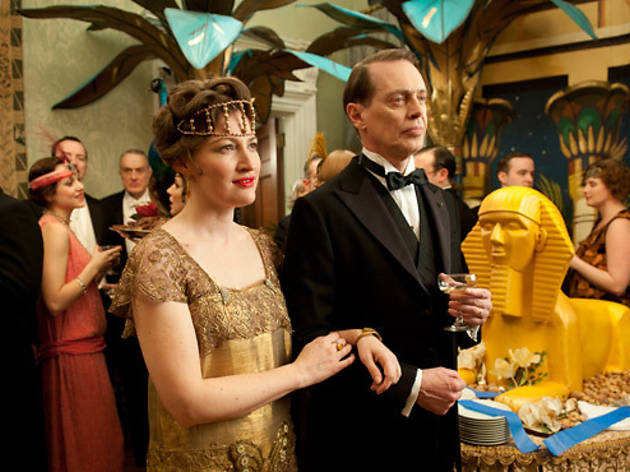 2/10
Fall TV 2012: Boardwalk Empire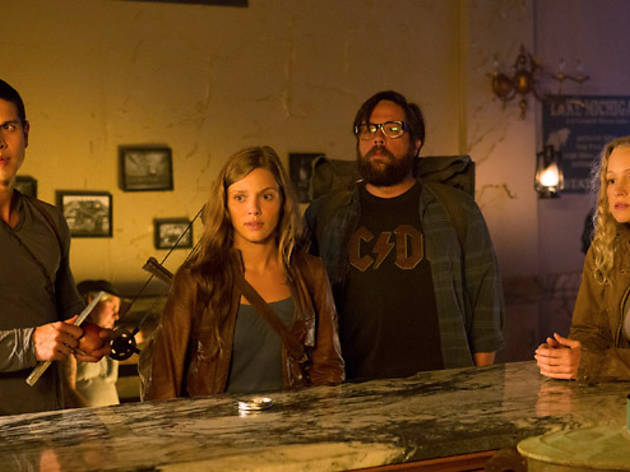 3/10
Photograph: Courtesy Bob Mahoney/NBC
Fall TV 2012: Revolution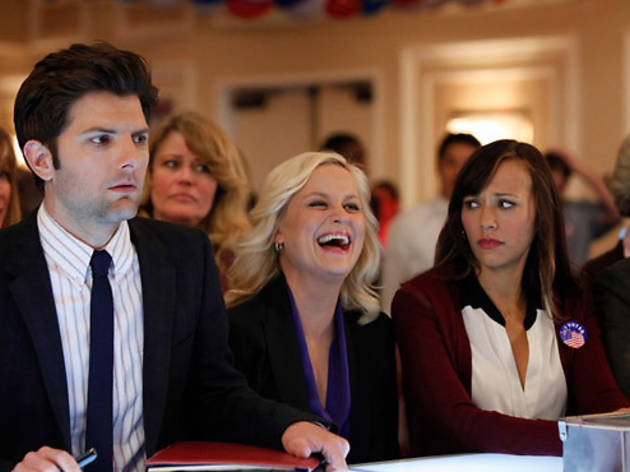 4/10
Parks and Recreation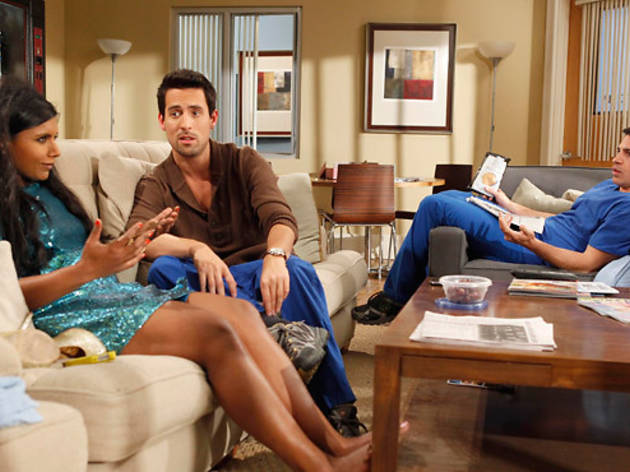 5/10
The Mindy Project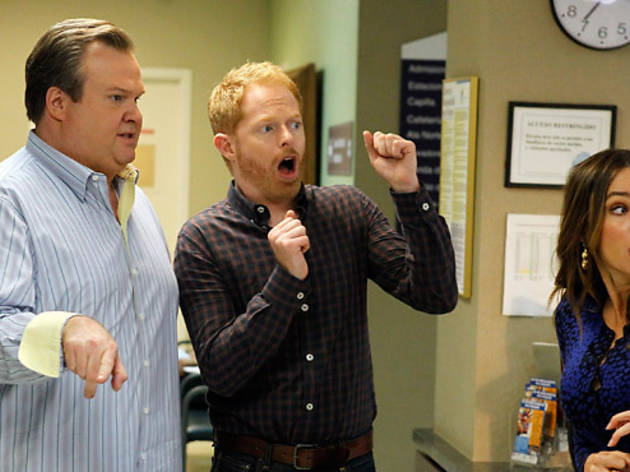 6/10
Photograph: Peter "Hopper" Stone
Modern Family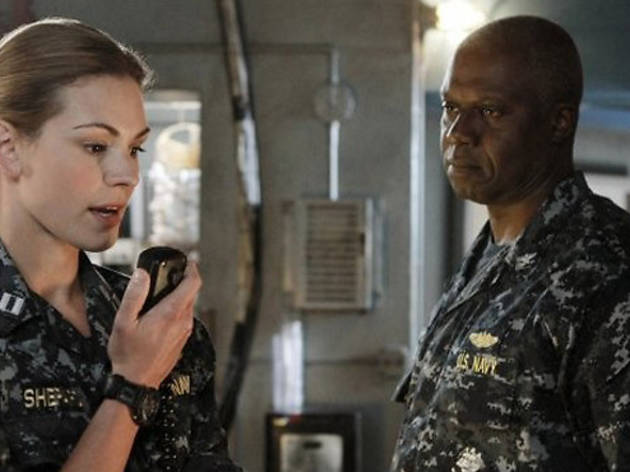 7/10
Last Resort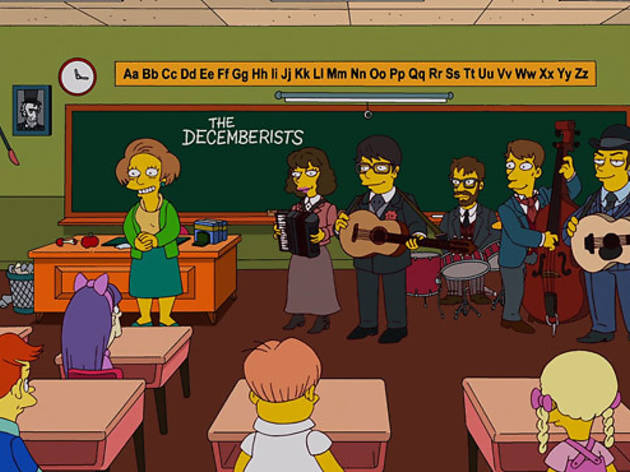 8/10
The Simpsons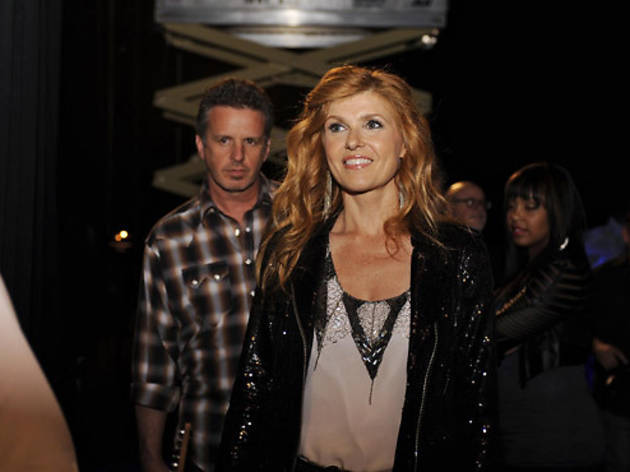 9/10
Nashville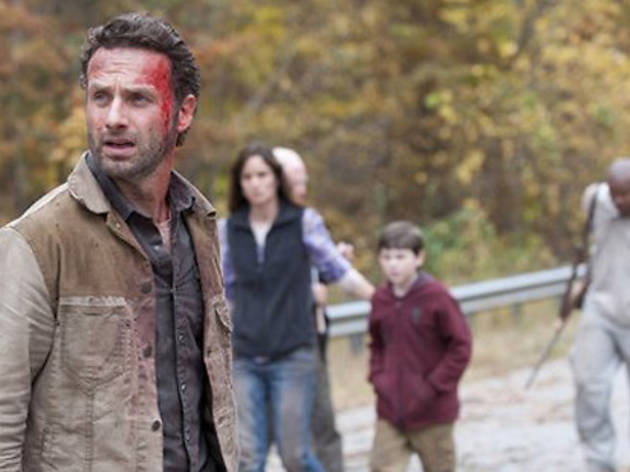 10/10
The Walking Dead
Fall TV preview: 10 new and returning shows to watch for
The fall TV season is here, and it's bringing us a cranky foodie, ravenous zombies and fame-hungry divas. These are the shows we'll be devouring, and DVR'ing, this season.
Granted, you'll be too swamped doing our 101 things to do this fall and the best of the city's arts and culture to stay home and watch fall TV. Thank the digital gods for DVR and online streaming, then, and queue up these shows, the best of fall television 2012.
RECOMMENDED: Fall 2013 TV guide
No Reservations: The Final Tour
It's last call for celeb chef Anthony Bourdain's globe-trotting series, which premiered its final season in early September. Hats off to Bourdain: Years from now, his quest to squash pretension and irony out of foodie culture—and to celebrate, as he puts it, "poor-people food"—won't be forgotten. The first episode takes place at Austin's SXSW Music Festival, where the host embarks on a day-drinking session with the band Sleigh Bells and, once wasted, gets a tattoo. We've never been more jealous of Sleigh Bells. Mon 9pm; Travel Channel
Boardwalk Empire
At first, watching HBO's big-budget Prohibition-era crime epic was akin to eating an expertly cooked steak: You loved it, but weren't exactly dying for another bite after the meal. Last year's second season got especially weird, focusing on more oddball story lines and throwing some pretty huge narrative curveballs (RIP, Jimmy Darmody). The upcoming season continues that trend: The typically steely Nucky Thompson (Steve Buscemi) begins to break, a dream sequence recalling latter-day Sopranos pops up, and new arrival Bobby Cannavale owns it as a psychopathic New York mobster. So as of now, we're definitely dying for seconds. Premieres Sept 16 at 9pm; HBO
Revolution [NEW]
The last J.J. Abrams creation, the sci-fi procedural Fringe, was a bit of a letdown for diehard Losties. But here's hoping the Abrams-produced Revolution, a sort of The Road–lite tale about a group of survivors in a post-technology world, delivers the goods. The pilot packs in a lot of story, but the high level of carnage (particularly for an NBC series) and casting of Giancarlo Esposito, who had a remarkable turn as drug mogul Gus Fring in Breaking Bad, certainly piques our interest. Premieres Sept 17 at 10pm; NBC
Parks and Recreation
For the past two years, this comedy has excelled where like-minded NBC series (The Office and 30 Rock, who both bid adieu this season) have faltered. Simply put, we still care about what happens to the characters on Parks and Rec. This season finds Leslie (Amy Poehler) and Ben (Adam Scott) trying to keep their adorable (and now long-distance) relationship afloat, and boasts the best casting news of the season: The hilarious Jon Glaser (Delocated) is set to play Leslie's enemy at city hall. Premieres Sept 20 at 9:30pm; NBC
The Mindy Project [NEW]
Speaking of The Office, former cast member and scribe Mindy Kaling jumps into the spotlight with her own single-camera series. Considering that she penned some of The Office's best episodes (season two's "The Dundies" and "The Injury," for instance) and an enjoyable memoir, Is Everyone Hanging Out Without Me? (And Other Concerns), we're pretty confident she'll bring the funny. Premieres Sept 25 at 9:30pm; Fox
Modern Family
The third-season finale of this critical darling ended on a noticeably shaky note, with a big reveal that would have been great if it weren't set in such a ridiculously quirky scenario. But we'll call that a fluke: More often than not, the ensemble comedy doesn't pull such tricks, neatly wrapping up episodes with a believable emotional punch. And perhaps the biggest reason to tune in each week? Ty Burrell's man-boy dad, Phil, one of the funniest characters on TV. Premieres Sept 26 at 9pm; ABC
Last Resort [NEW]
The Shield creator Shawn Ryan is behind this thriller, which follows Navy officers who set up on a remote island after being attacked. Naturally, it's drawn plenty of Lost-meets–[Insert submarine movie here] descriptions from critics. Though this big-budget newbie looks promising: Men of a Certain Age's fine Andre Braugher stars as the captain, and its promo suggests fun conspiracy-movie tropes aplenty. Premieres Sept 27 at 8pm; ABC
The Simpsons
The goings-on of Springfield residents will be chronicled for a 24th (!) season come late September. This time around, the longest-running American sitcom ever welcomes some choice guest stars from the music world, including Tom Waits (who schools Homer on being a survivalist), indie-rockers the Decemberists, Wild Flag's Carrie Brownstein (alongside her Portlandia costar, Fred Armisen) and…Justin Bieber. Premieres Sept 30 at 8pm; Fox
Nashville [NEW]
Connie Britton, best known for playing half of the greatest married couple in television history on Friday Night Lights, stars as a country-music mainstay whose career is threatened by a rising, much younger singer (Hayden Panettiere). Britton's already proved her ability to portray a strong Southern lady on FNL. Add to the mix a fascinating backdrop (the booming country-music business), direction by documentarian R.J. Cutler (The September Issue, PBS series American High) and a solid supporting cast (Deadwood's Powers Boothe, The Wire's Robert Wisdom), and we're enticed. Premieres Oct 10 at 10pm; ABC
The Walking Dead
AMC's blockbuster series returns for a third go-round. As always, the zombie-show-for-people-who-never-thought-they'd-love-zombie-shows promises high-stakes situations, compelling moral undercurrents, clever plot twists and the best makeup work on television. Premieres Oct 14 at 9pm; AMC.
You might also like
Kelly Macdonald on the return of Boardwalk Empire
Mindy Kaling on The Mindy Project
Fall preview 2012: The best arts and entertainment coming to NYC
See more in Things to Do