Five awesome new amenities coming to Brooklyn Bridge Park, Pier 2 (slide show)
The popular waterfront green space is getting picnic tables, shuffleboard courts and other upgrades we're excited about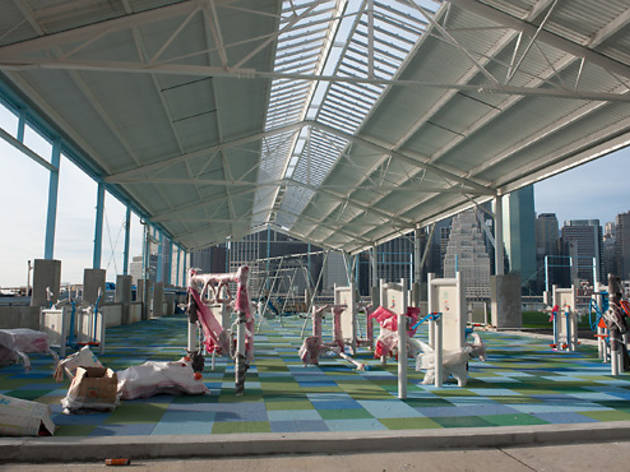 1/5
Photograph: Julienne Schaer
Pier 2 at Brooklyn Bridge Park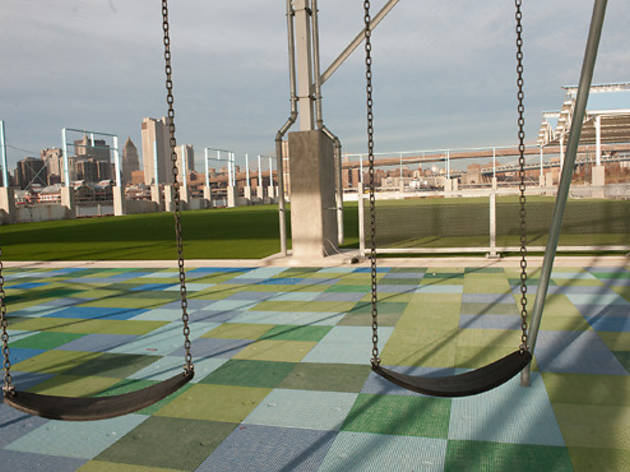 2/5
Photograph: Julienne Schaer
Pier 2 at Brooklyn Bridge Park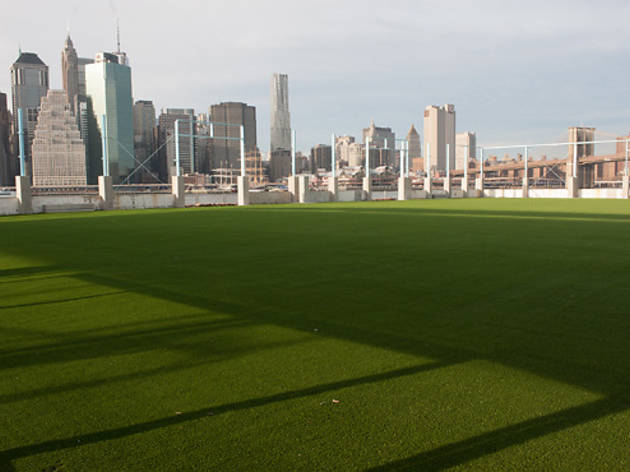 3/5
Photograph: Julienne Schaer
Pier 2 at Brooklyn Bridge Park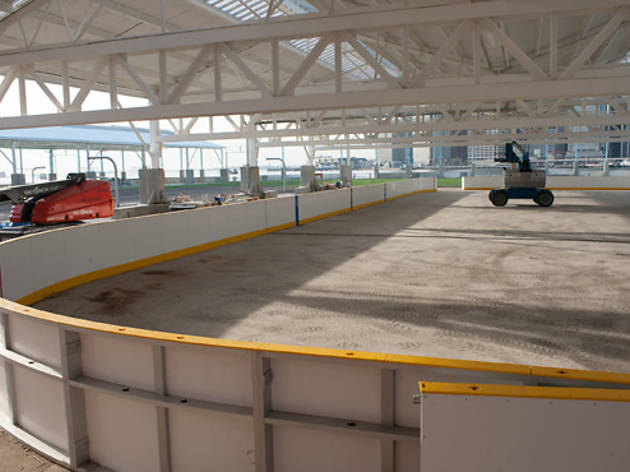 4/5
Photograph: Julienne Schaer
Pier 2 at Brooklyn Bridge Park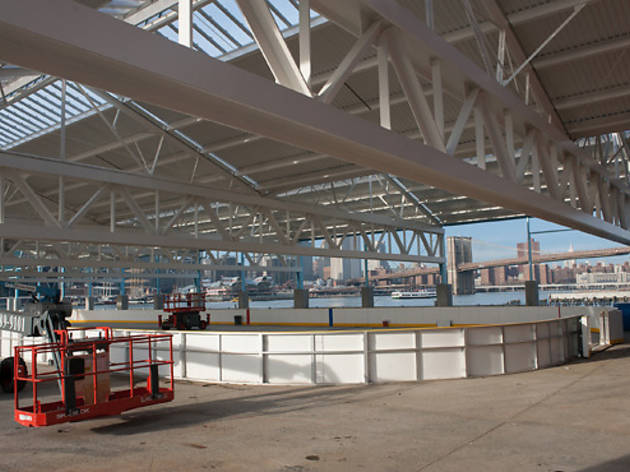 5/5
Photograph: Julienne Schaer
Pier 2 at Brooklyn Bridge Park
The expansion of Brooklyn Bridge Park continues apace: The green space will gain five acres once Pier 2—located just south of the Squibb Park Bridge—opens to the public in late April. Get the scoop on the five things we're most excited for in the new parkland.
Relive that one sixth-grade party where you roller-skated with your crush for hours (sigh!) on this full-size rink, equipped for in-line and leisurely skating, as well as roller-derby matches and roller-hockey games. If you don't have a pair of quads, no worries: Skate rentals will be available on-site.
If you've never actually played bocce or shuffleboard outside of a bar, now's your chance to practice those cool-kid favorites in the light of day. In addition to two covered bocce spaces and three shuffleboard courts, Pier 2 will also feature six handball courts.
Instead of spending time at the gym under unflattering fluorescent lights and with Top 40 pounding in your ears, head outdoors: You can work your legs, arms and abs on 12 different plein-air fitness machines.
Got aspirations to dunk like LeBron? (Uh, good luck with that.) The pier will feature five full-size basketball courts, and two will be covered so you can practice your jumps even in crummy weather.
In the grips of a seemingly never-ending winter, few things sound lovelier than settling in for a picnic with the Manhattan skyline as your backdrop. That dream will become a reality soon: The pier will feature about 20 picnic tables, as well as a long promenade, where you can while away a few hours once it warms up. (It will happen. It must.)
Rendering courtesy MVVA, Inc.
A rendering of the Pier 2 sports courts where the rink will be located