Heads up! We're working hard to be accurate – but these are unusual times, so please always check before heading out.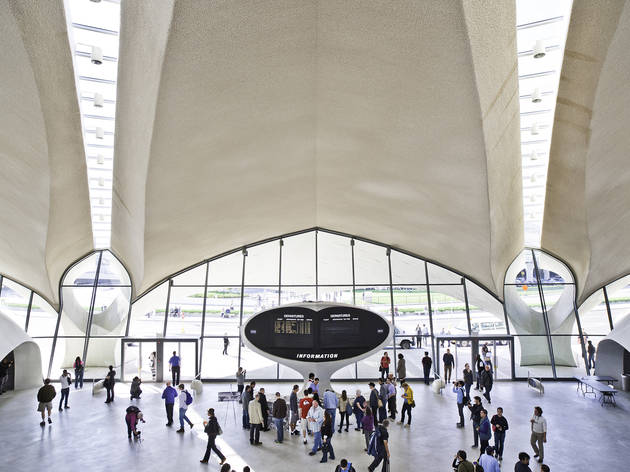 1/5
Photograph: Nicolas Lemery Nante
Open House New York: TWA Flight Center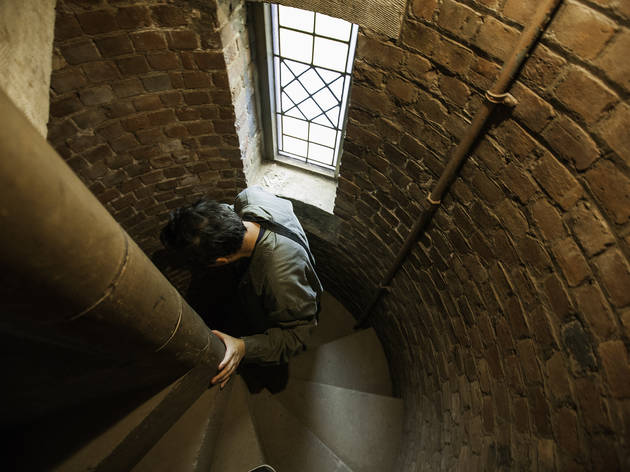 2/5
Photograph: Nicolas Lemery Nante
Open House New York: Jefferson Market Library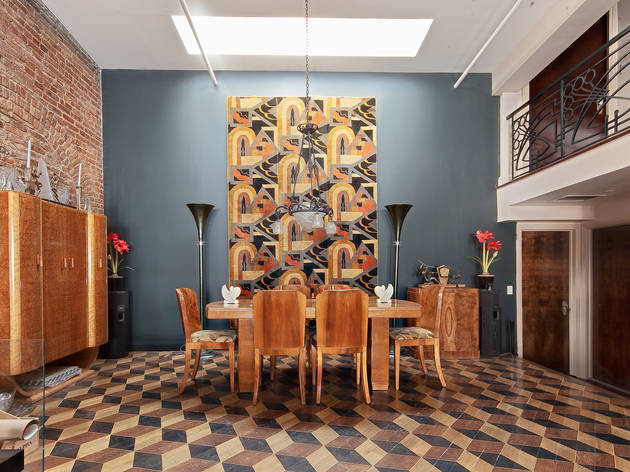 3/5
Photograph: Jade Young
Open House New York: Art Deco Duane Street Residence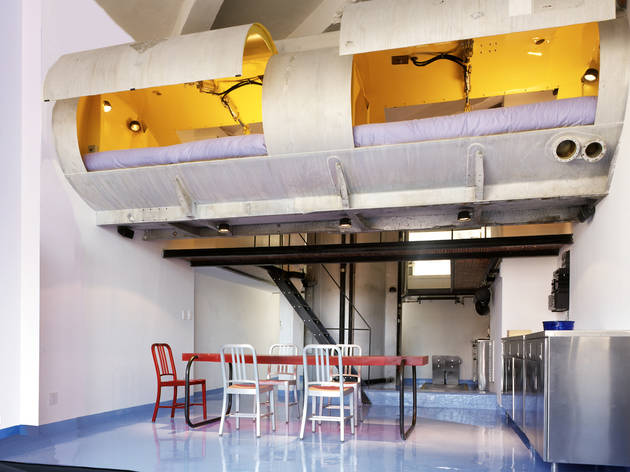 4/5
Photograph: Paul Warchol
Open House New York: The Morton Loft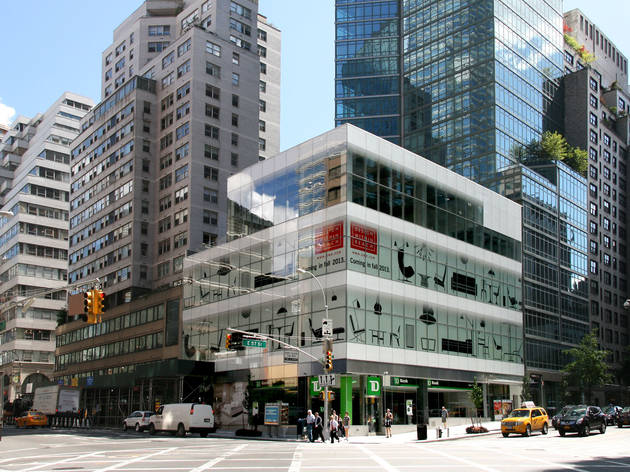 5/5
Photograph: Talin Vakilia
Open House New York: M&B Building
Five buildings to visit during Open House New York
Get an all-access pass to some of the city's restricted architectural gems during Open House New York.
The 11th annual Open House New York (Sat 12 and Sun 13; various locations, times and prices; visit ohny.org for details) lets you go behind the usually closed doors of some of the city's coolest buildings and venues. While some hot-ticket items—including tours of 4 World Trade Center (Sat 12 at noon, 2, 4pm)—require a $5 reservation, most are free and don't necessitate booking ahead. There are about 200 sites, events, talks and tours throughout all five boroughs; here are five of our favorites.
RECOMMENDED: Read more on Open House New York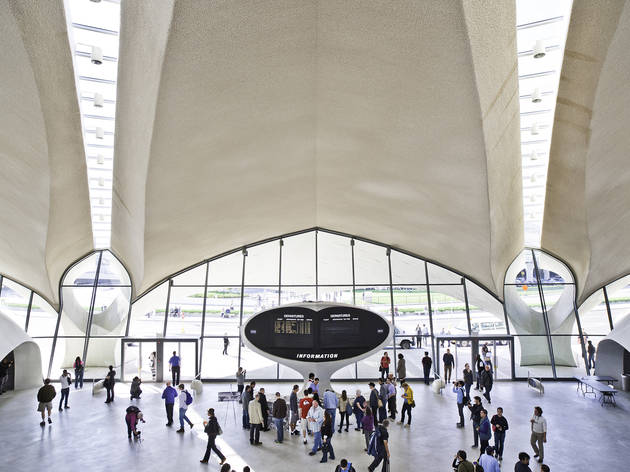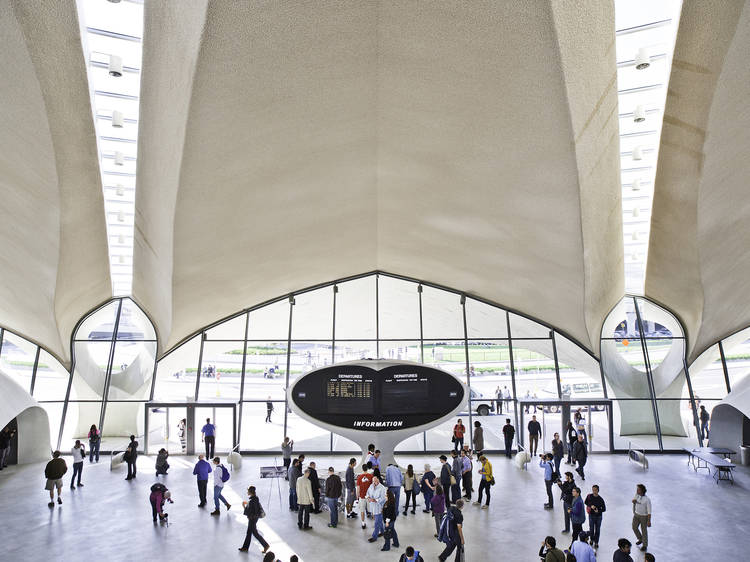 Photograph: Nicolas Lemery Nante
Architect Eero Saarinen's restored Jet Age terminal, where parts of Catch Me If You Can were filmed, was the most visited OHNY site of the past two years. This might be your final chance to see the space in its original form—there are plans afoot that could turn it into a hotel and flight museum. James Steven, JFK's physical-plant and redevelopment manager, will field questions about the extensive $20 million restoration that began in 2008 and entailed interviewing surviving members of Saarinen's original design team. Terminal 5, John F. Kennedy International Airport, Jamaica, Queens. Sun 13 11am–4pm; free.
Climb the 149 spiral stone steps to the top of the former firewatcher's balcony and savor the 360-degree views of Greenwich Village. Designed by Calvert Vaux (of Central Park fame) and Frederick Clarke Withers, the Victorian Gothic building was a courthouse when it was erected in 1877 (it was saved from disrepair and turned into a library in 1967). It has served as a civil, police and women's court as well as a holding area for prisoners awaiting trial. In fact, Harry K. Thaw and Mae West were both tried here—the former for the murder of architect Stanford White, the latter for obscenity charges. 425 Sixth Ave at W 10th St. Sat 12 2–6pm; free.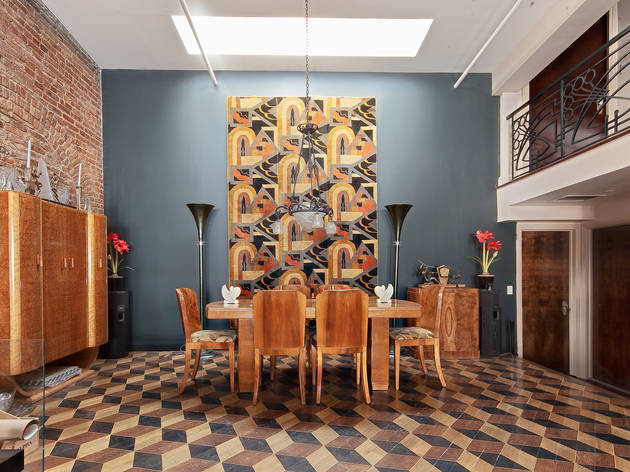 Photograph: Jade Young
Art Deco Duane Street Residence
This is the first time this private home, formerly a manufacturing warehouse for Bleecker Street Shoes, has been opened to the public. Designer and resident Dia Scholvinck of Dia Scholvinck Design Studio will guide you through part of the apartment, which she and her husband bought in 1984 as an empty shell without working water or electricity. The Art Deco interior was inspired by a 1930s dining-room table and six chairs they spotted on the sidewalk while walking down Third Avenue. "Once we had that, we just kept going with it," Scholvinck says. Address revealed with R.S.V.P. Sun 13 at 1, 2:30pm; $5.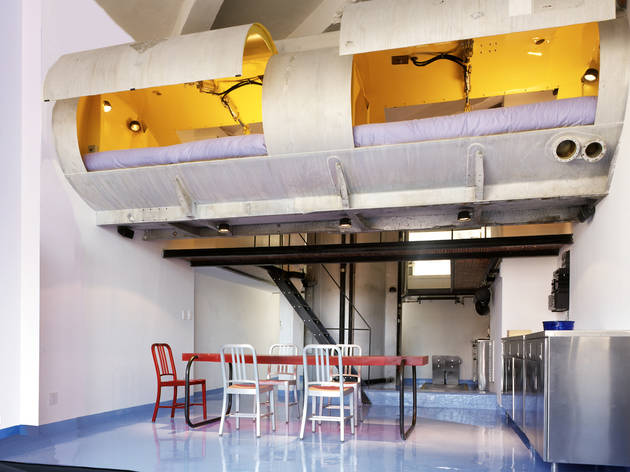 Photograph: Paul Warchol
This parking-structure-turned-condo, which is owned and occupied by consultant Joshua Morton and artist Susan Weinthaler, holds a gigantic surprise on the fourth floor. An old petroleum trailer tank has been sliced in half and converted by LOT-EK Architecture & Design into futuristic bedrooms and bathrooms suspended above the 1,500-square-foot apartment. The hovering sleeping pods are accessible through hydraulic piston-operated doors that open upward with the push of a button. Completed in 2000, it's one of several examples of LOT-EK's quest to "upcycle" objects for use in buildings. 130 Barrow St at Washington St. Sat 12, Sun 13 11am–5pm; free.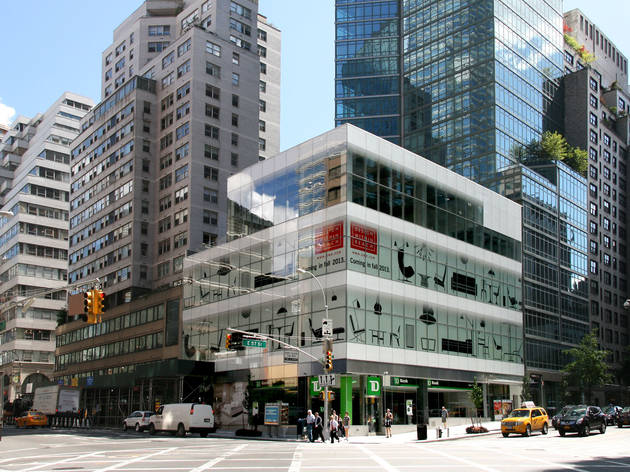 Photograph: Talin Vakilia
M&B (Manufacturers and Builders) Building
Here's your chance to get inside a brand-new commercial space before its interiors are fitted out. This four-story structure with floor-to-ceiling glass panels gives visitors the sense that they're floating above the street. To maximize that open-air effect, TPG Architecture designed the exterior so that the space between the ground-floor concrete to the glass walls is only eight inches (if you're an architect, you already know that that's really small). TPG staffers will give a tour and answer questions about the building. 201 E 57th St at Third Ave, Sat 12, Sun 13 noon–4pm; free.