Flushing, Queens: A day in the neighborhood
The site of the US Open and two world's fairs, Flushing, Queens, has lots to offer adventurous 7 train riders.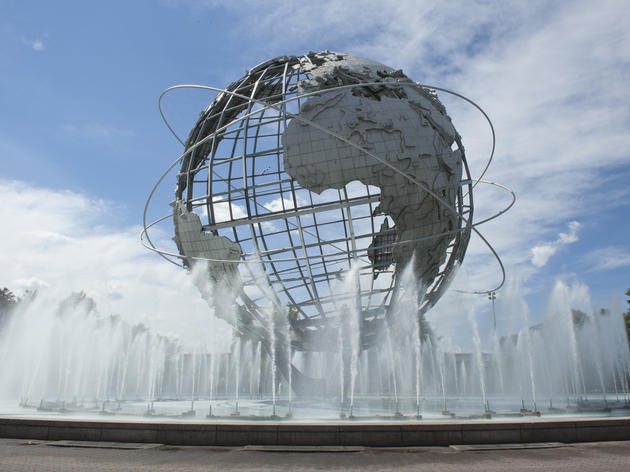 1/8
Photograph: Liz Clayman
Flushing Meadows Corona Park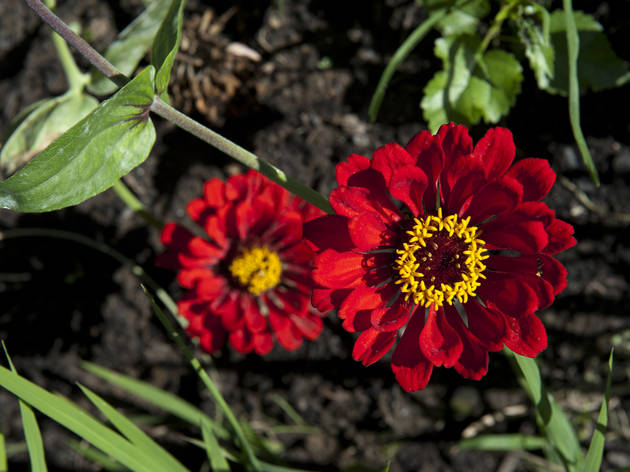 2/8
Photograph: Liz Clayman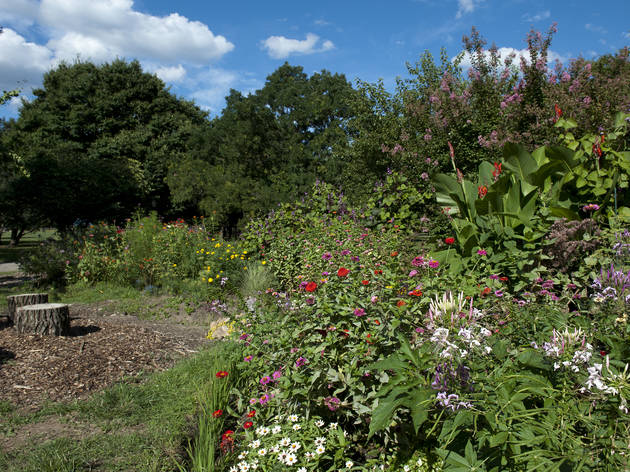 3/8
Photograph: Liz Clayman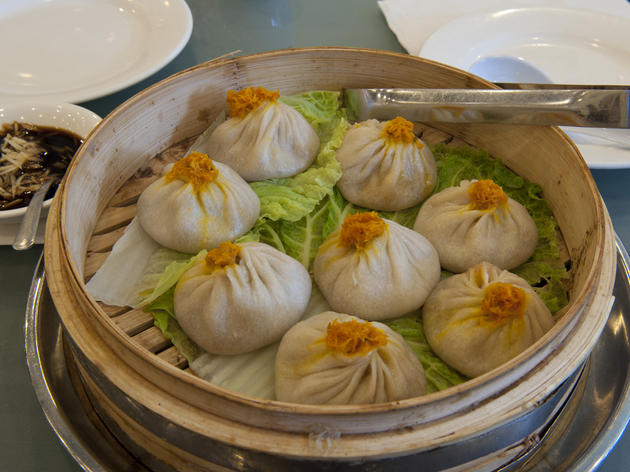 4/8
Photograph: Liz Clayman
Soup dumplings at Joe's Shanghai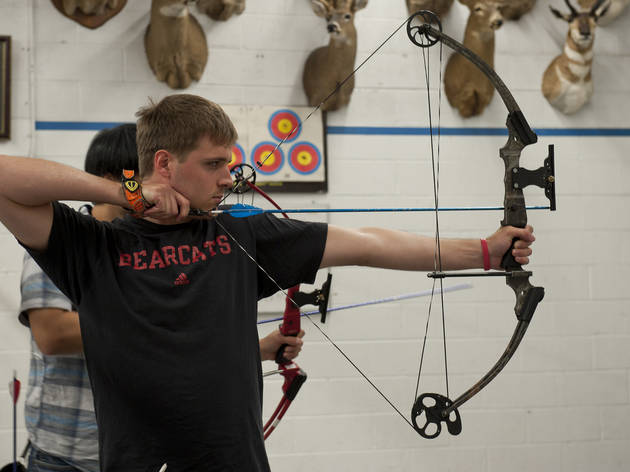 5/8
Photograph: Liz Clayman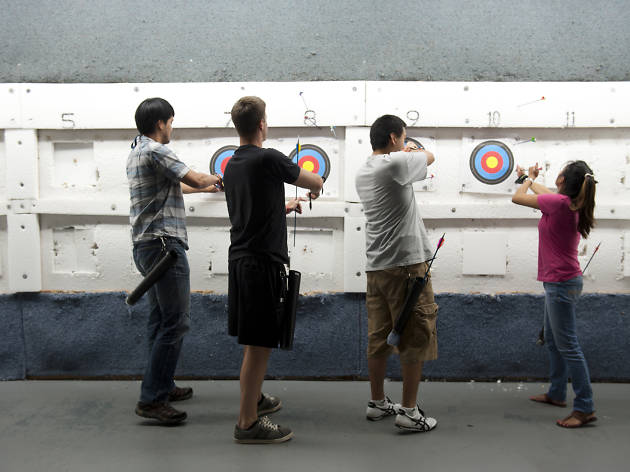 6/8
Photograph: Liz Clayman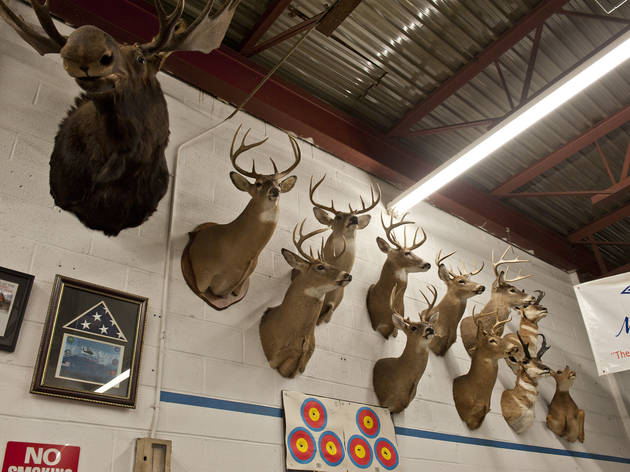 7/8
Photograph: Liz Clayman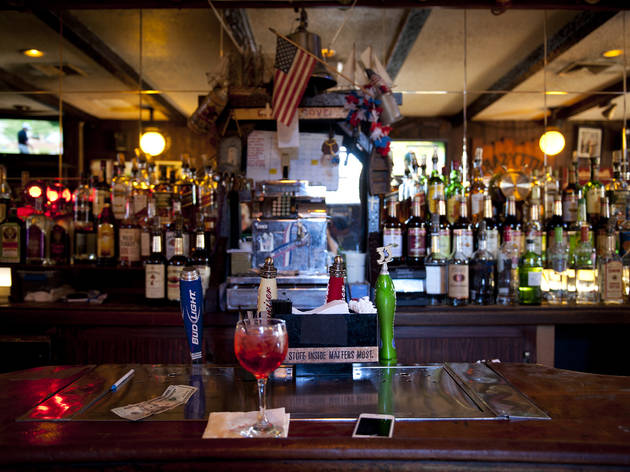 8/8
Photograph: Liz Clayman
Flushing is a bustling urban center that's home to beautiful parks, plenty of cultural attractions and one of the city's three major Chinatowns (arguably, the best of the lot).

RECOMMENDED: Great days out in New York
Hop off the 7 train at the Mets–Willets Pt stop and head to Flushing Meadows–Corona Park (enter at New York Ave and Perimeter Rd, nyc.gov/parks), a sprawling outdoor space that features open fields, a skate park and many a bargain fresh-mango vendor. It's centered on the Unisphere, a 140-foot-tall stainless steel globe surrounded by water jets, erected for the 1964 World's Fair. Fun fact: Those rings mark the orbital paths of the first three man-made satellites (cheers, Sputnik!).
Across the street is Queens Botanical Garden(43-50 Main St at Dahlia Ave; 718-886-3800, queens botanical.org; $2–$4), a 39-acre refuge full of forests, flower beds and fields that was originally built for the 1939 World's Fair (Flushing's had a couple of 'em). Stroll through planted environments like the coniferous Pinetum and the Korean-themed Circle Garden, or find yourself a peaceful patch of grass in the Meadow.
Post-stroll, grab a bite at Joe's Shanghai(136-21 37th Ave between Main and Union Sts; 718-539-3838, joeshanghairestaurants.com), known for its soup dumplings (eight for $4.95–$6.95). They're a treat and a marvel of physics: Each delicious parcel is filled with either pork or crabmeat and a generous amount of warm, soothing broth.

Now it's time for medieval feats of marksmanship; hop the Q28 bus to Queens Archery(170-20 39th Ave at 171st St; 718-461-1756, bigapplearchery.com) to partake in the age-old tradition of shooting stuff with a bow and arrows. Both newbs and skilled archers are welcome at this indoor sports hall; for first-timers, $20 gets you an hour of equipment rental, an intro lesson and a sense of derring-do that could come only from playing Robin Hood.

You've earned a libation. Aim your feet toward Divers Cove(29-01 Francis Lewis Blvd at 29th Ave, 718-352-9631), which has been a local institution for 35 years. This unassuming, unpretentious dive is equipped with a pool table; cheap beers (Bud, Amstel, etc.) that are actually cheap ($3.50) and served ice-cold out of a picnic cooler; and a bartender who always calls you "hon."
"From 4am to 11am, something very interesting happens at Curry Leaves Malaysian(135-31 40th Rd between Main and Prince Sts, No. 1). They provide a special night-only soup service. You choose your broth and noodles, then add whatever else you like, leaving you with your own unique dish."
—Joe DiStefano, chopsticksandmarrow.com
For a tour of Queens, click here!
Sponsored listing
Chateau le Woof
"One macchiato, one beef treat." That might be a typical order at Chateau le Woof, an Astoria cafe offering La Colombe coffee for humans and treats, toys and accessories for their canine companions. During one of their doggy-friendly happy hours, you might see a poodle and a French bulldog frolicking on the floor while their owners sip lattes nearby. Or, your order of an espresso might come with a complimentary sample of organic, gluten-free kibble for your furry friend. It's the only place in the city you can sip fresh java and shop for your pooch at the same time. One of their cappuccinos and a rawhide might be just you and Fido need after a ruff day.
Venue says: "New York City's very first Pet Market & Café. Spring is in the air, come try our new spring coffee and iced tea infused menu!"