Heads up! We're working hard to be accurate – but these are unusual times, so please always check before heading out.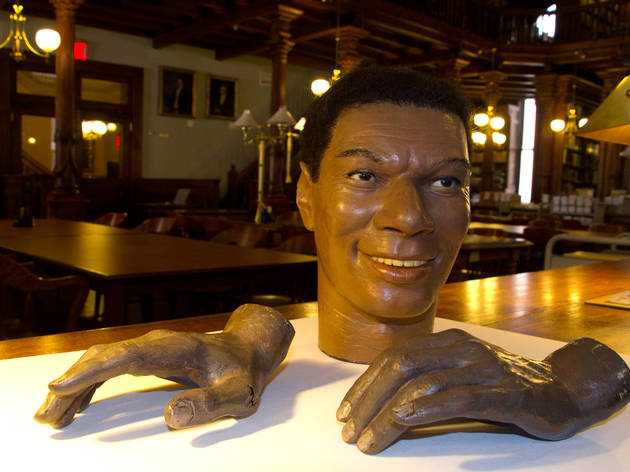 1/4
Photograph: Brooklyn Historical Society
Nat King Cole wax head and hands at the Brooklyn Historical Society Among the quirky institutions that occupied Coney Island prior to its current state of gentrification was the World in Wax Musee, owned and operated by Lillie Santangelo from the 1920s until 1984. The museum was famous for its gruesome, morbid displays, but it also exhibited likenesses of well-known figures. Crooner Nat King Cole was among the celebs featured; a wax version of his head and hands have been part of the BHS collection since 1986. 128 Pierrepont St at Clinton St, Brooklyn Heights (718-222-4111, brooklynhistory.org)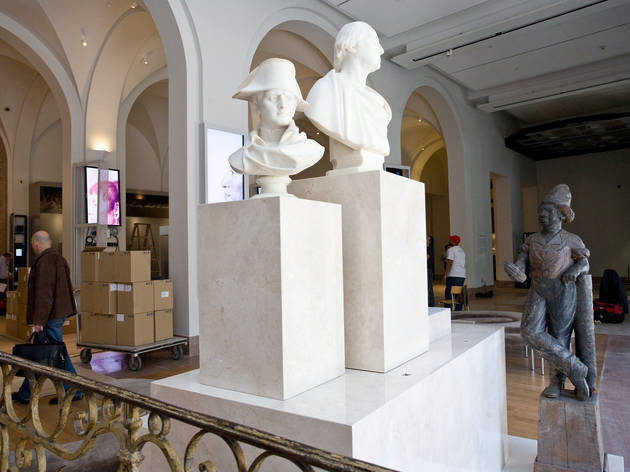 2/4
Photograph: Alex Strada
Liberty/Libertéat the New-York Historical Society What it means to be free is the theme of this installation by Bronx-born artist Fred Wilson, who incorporated historic pieces—such as a pair of shackles from 1866 and two busts of George Washington—into the work. Fittingly, Wilson also included an iron balustrade from the original Federal Hall, which was demolished in the 19th century. The structure was the site of Washington's inauguration as the first American President, in 1789. 170 Central Park West between 76th and 77th Sts (212-873-3400, nyhistory.org)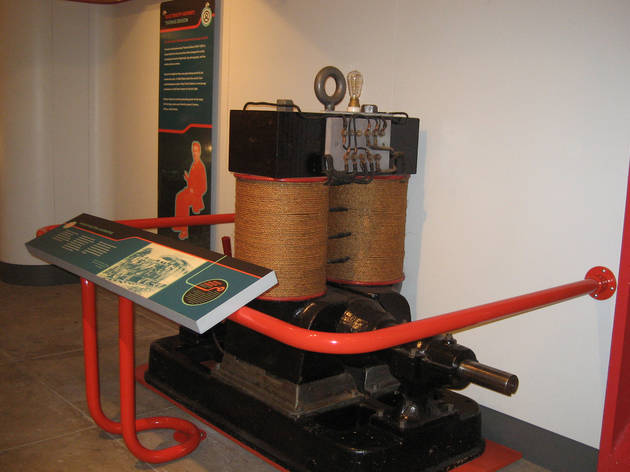 3/4
Photograph: Courtesy the New York Transit Museum
Edison Bipolar Dynamo at the New York Transit Museum Thomas Edison developed this piece of machinery—on view in the extensive, 2,000-square-foot exhibit "ElectriCity: Powering New York's Rails"—in 1885, and it's one of only two remaining dynamos recovered from the Brooklyn-Manhattan Transit Power Plant. "This one originally worked as a 110-volt generator that powered electric lights," explains NYTM archivist Carey Stumm. Boerum Pl at Schermerhorn St, Downtown Brooklyn (718-694-1600, mta.info/mta/museum)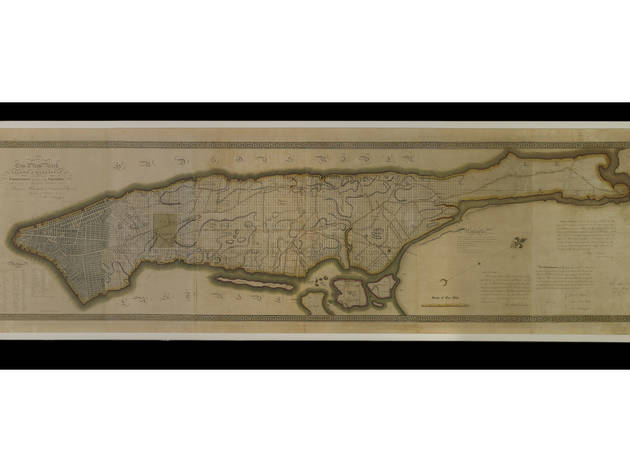 4/4
Photograph: 1996-2001 AccuSoft Co., All rights reserved
William Bridges Map of New York at the Museum of the City of New York "The Greatest Grid: The Master Plan of Manhattan 1811–2011" examines the Commissioners' Plan of 1811, which proposed the organized design of Gotham's streets. This map, drafted by surveyor William Bridges, is a more refined version of the original sketch. "Enriched with details that create a 3-D illusion, the map dramatizes the clash between nature and the grid," notes curator Hilary Ballon. 1220 Fifth Ave between 103rd and 104th Sts (212-534-1672, mcny.org). Through July 15.
Gawk at four pieces of city history
Learn about Manhattan's grid and Coney Island's creepy wax museum.