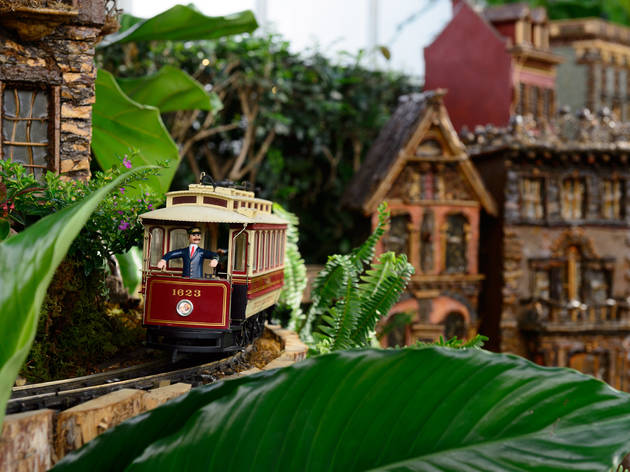 1/11
Photograph: Filip Wolak
Holiday Train Show at the New York Botanical Garden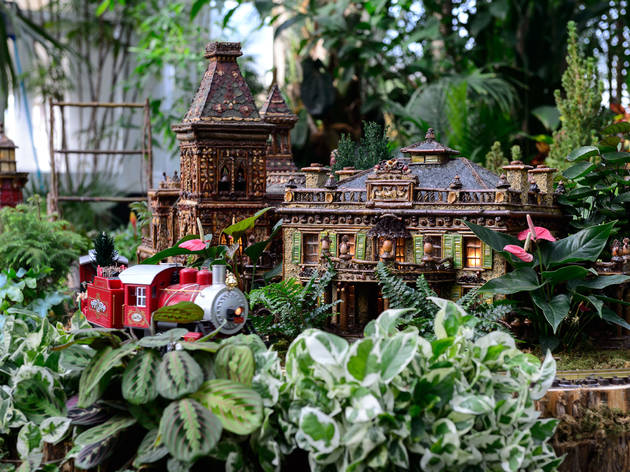 2/11
Photograph: Filip Wolak
Holiday Train Show 2013 at the New York Botanical Garden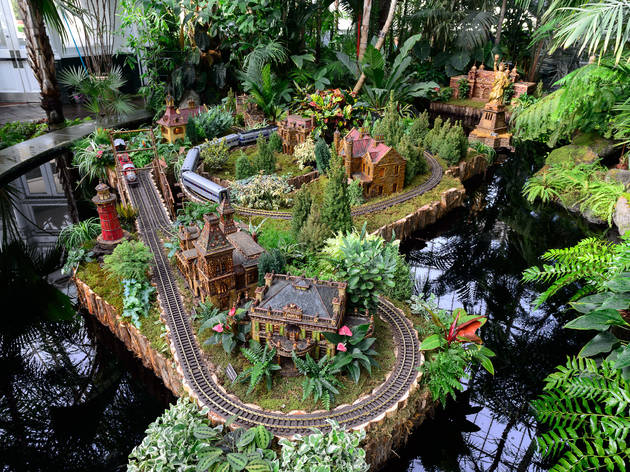 3/11
Photograph: Filip Wolak
Holiday Train Show 2013 at the New York Botanical Garden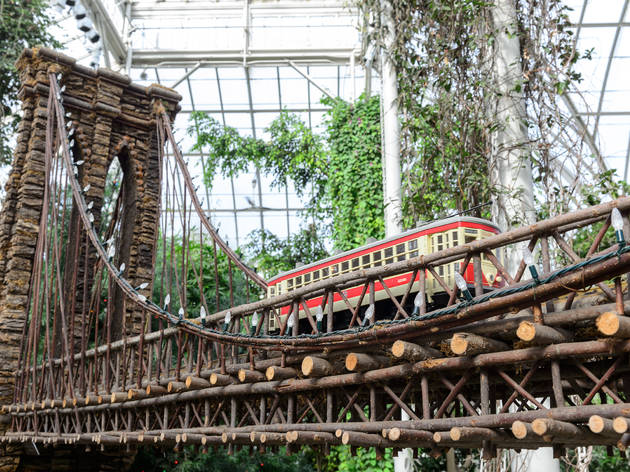 4/11
Photograph: Filip Wolak
Holiday Train Show 2013 at the New York Botanical Garden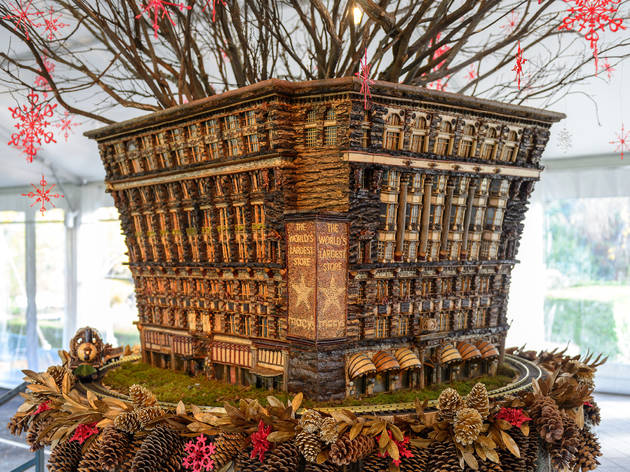 5/11
Photograph: Filip Wolak
Holiday Train Show 2013 at the New York Botanical Garden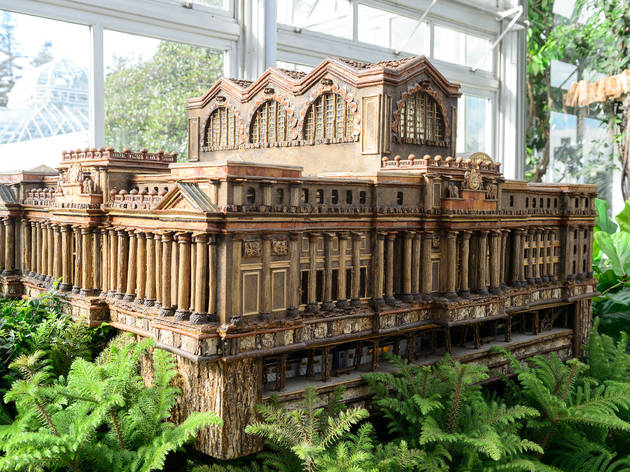 6/11
Photograph: Filip Wolak
Holiday Train Show 2013 at the New York Botanical Garden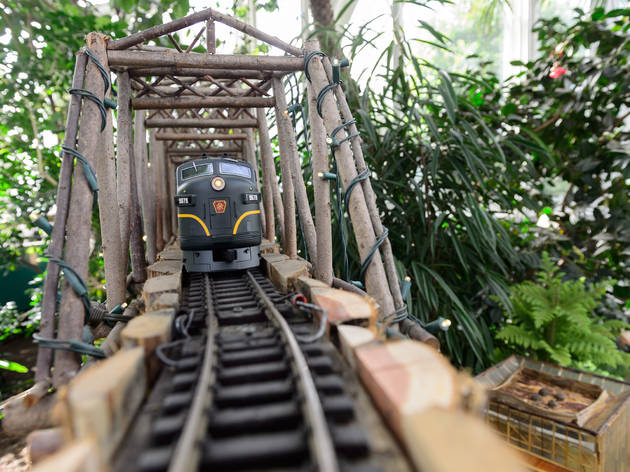 7/11
Photograph: Filip Wolak
Holiday Train Show 2013 at the New York Botanical Garden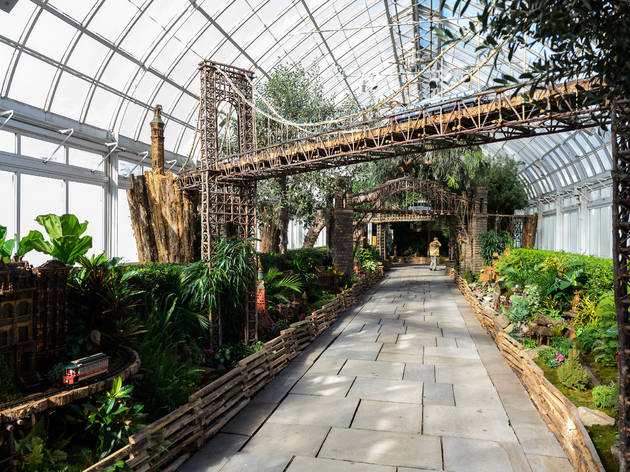 8/11
Photograph: Filip Wolak
Holiday Train Show 2013 at the New York Botanical Garden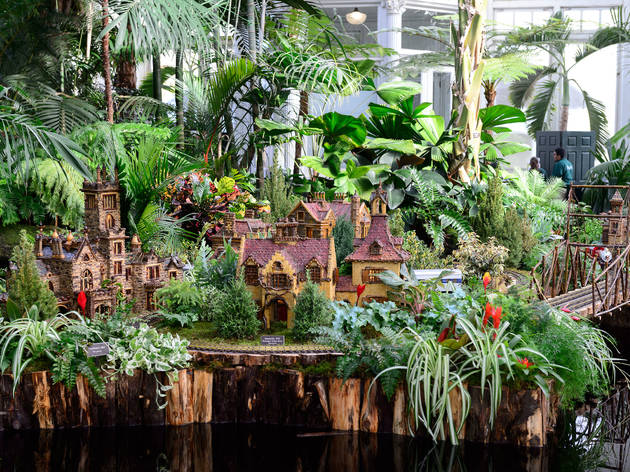 9/11
Photograph: Filip Wolak
Holiday Train Show 2013 at the New York Botanical Garden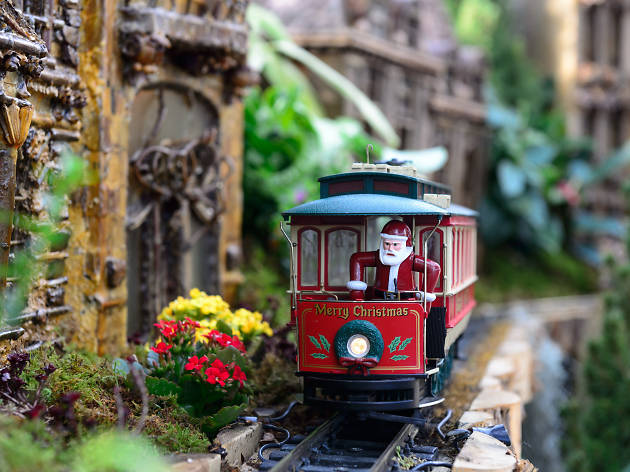 10/11
Photograph: Filip Wolak
Holiday Train Show 2013 at the New York Botanical Garden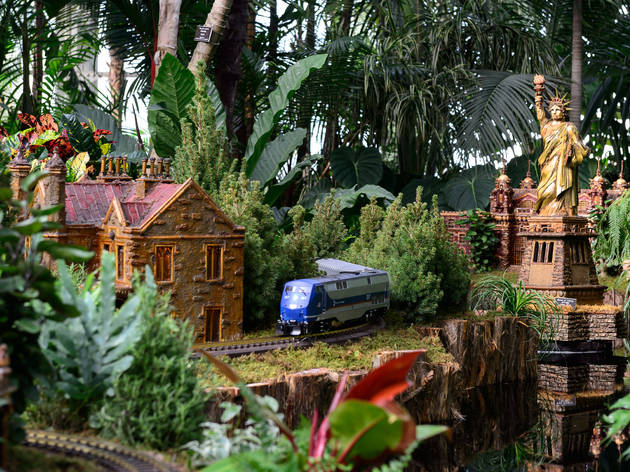 11/11
Photograph: Filip Wolak
Holiday Train Show 2013 at the New York Botanical Garden
Time Out says
The garden lights up with its collection of trains that chug along a nearly half-mile track by 150 miniature NYC landmarks like the Empire State Building, Radio City Music Hall, the Statue of Liberty, Brooklyn Bridge and Rockefeller Center—all made of natural materials such as leaves, cinnamon sticks, twigs, bark and berries.
Due to the pandemic, the show will be limited capacity due to enhanced safety protocols that include social distancing. The only way to see this captivating display is as a member, a patron, a corporate member, or a Bronx Community Partner.
Member, Patron, and Corporate Member Access will be able to visit between now and January 31, and Bronx Community Partners can visit on December 10 and January 17.
Details