Lee Valley White Water Centre
The first Olympic venue to open in London will show off Slalom Canoeing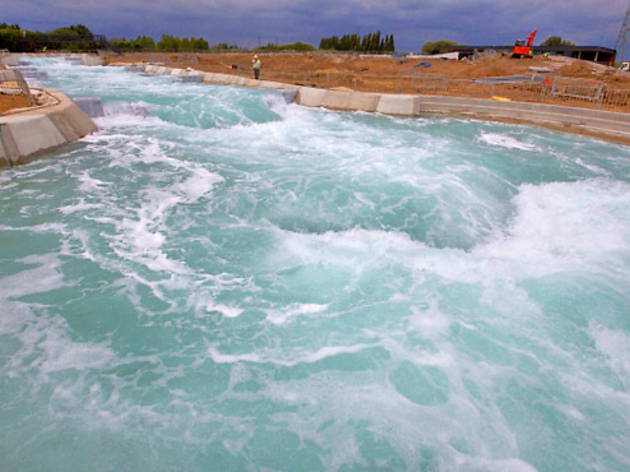 Station Rd, Herts, Waltham Cross, EN9 1AB
The only new London 2012 Olympic Games venue that the public can use before the Games, The Lee Valley White Water Centre features two white water courses - the Olympic standard competition course with grade four rapids, and the training course which is suitable for paddlers wishing to improve their technique. There's also a café for spectators. The 2011 season runs Wed-Sun from Apr 22 until Sep 30. All rafters must be age 14+. See the website for full details.
RECOMMENDED: See our full list of London 2012 Olympic venues
For the London 2012 Olympic Games, the 300m competition course and 160m training course are both fed from a starting lake filled with 25,000 cubic metres of water - enough to fill 5,000 Olympic-sized swimming pools. The lake pumps 15 cubic metres of water per second down the course, with parts of the course reaching 7mph.
You might also like
See more London 2012 Olympic venues
See our London 2012 Olympic sport guides
See more in Things to Do