New York attractions: Coney Island (SLIDE SHOW)
Check out our photo tour of Coney Island, the colorful New York attraction that's home to the Cyclone roller coaster, Luna Park and a host of offbeat events.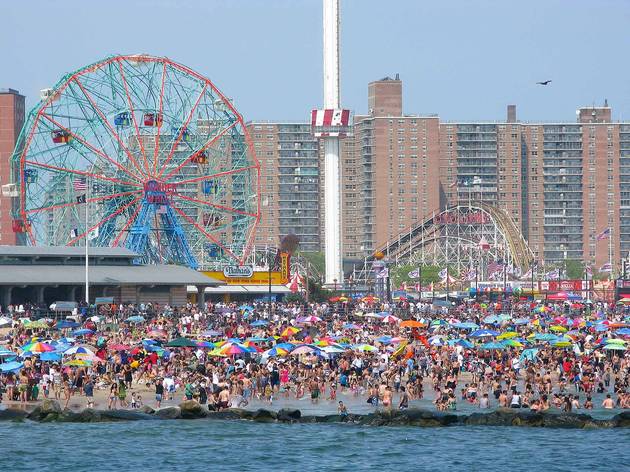 1/21
Photograph: Flickr via SmileyReilly
More than 106,120 New Yorkers call Coney Island home year-round, but upwards of 11 million visitors descend on the area's three miles of beach during the summer season (Memorial Day through Labor Day). Every Friday at 9:30pm through Aug 31, stake out your spot early to get a prime seat for the free fireworks display that lights up the sky between West 10th and West 15th Streets.
2/21
Photograph: Flickr via emilydickinsonridesabmx
In its early days, the Coney Island boardwalk was rife with boxing matches, gambling dens and brothels. These days you're more likely to see out-of-towners, local beachgoers and novice fishermen casting their lines off the pier.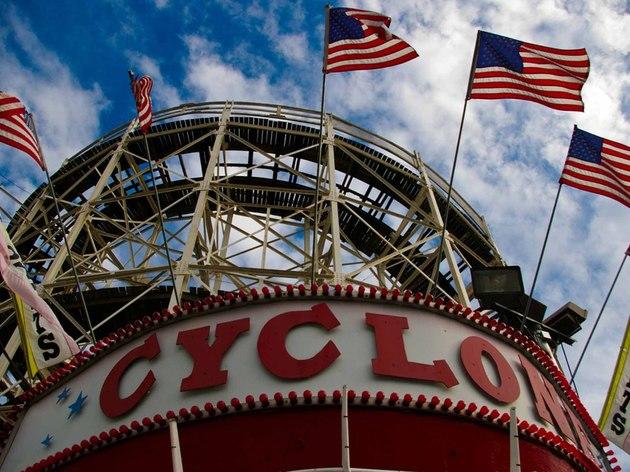 3/21
Photograph: Flickr via Doug McNeall
Designed by Vernan Keenan and built by Harry C. Baker with a $175,000 initial investment, the Cyclone roller coaster debuted on June 26, 1927. The wooden ride comprises six loops and 12 steep drops. In 1991, it earned a spot on the National Register of Historic Places.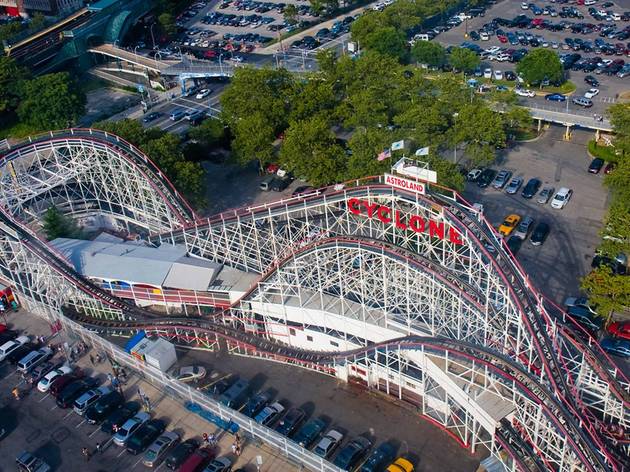 4/21
Photograph: Flickr via Barry Yanowitz
The now-legendary Cyclone stretches 2,640 feet and reaches speeds of up to 60 miles per hour. From start to finish, the ride takes only one minute and 50 seconds to complete.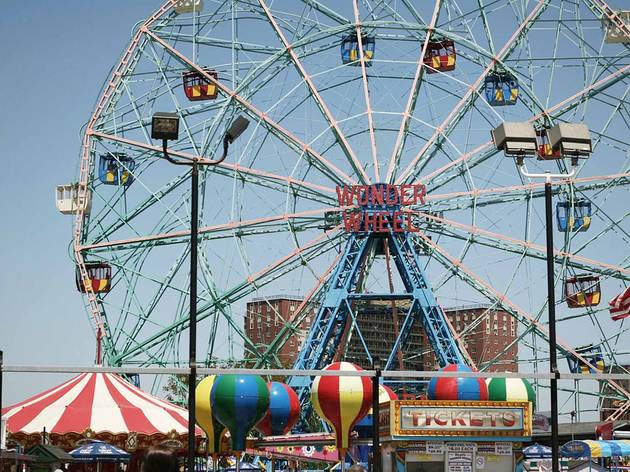 5/21
Photograph: Flickr via mollybob
Deno's Wonder Wheel first spun in 1920. The only time service was ever interrupted was in July 1977, during that year's infamous citywide blackout. Workers hand-cranked the wheel to keep the wheel going and bring people down safely.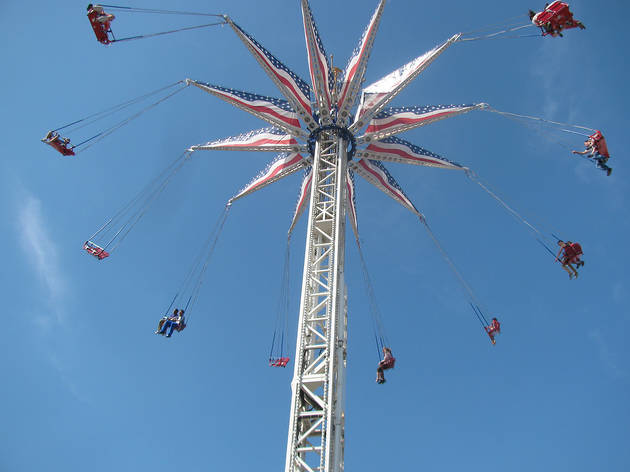 6/21
Photograph: Flickr via edenpictures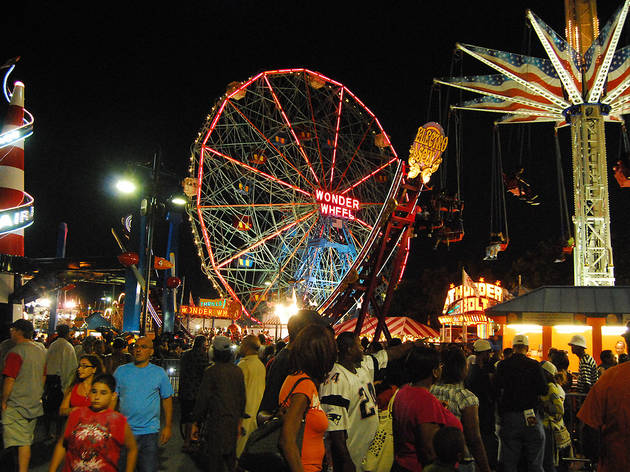 7/21
Photograph: Flickr via Paul Lowry
During its first open season, Luna Park had 450,000 visitors, who took more than 1.7 million rides on the facility's attractions. See more photos of Luna Park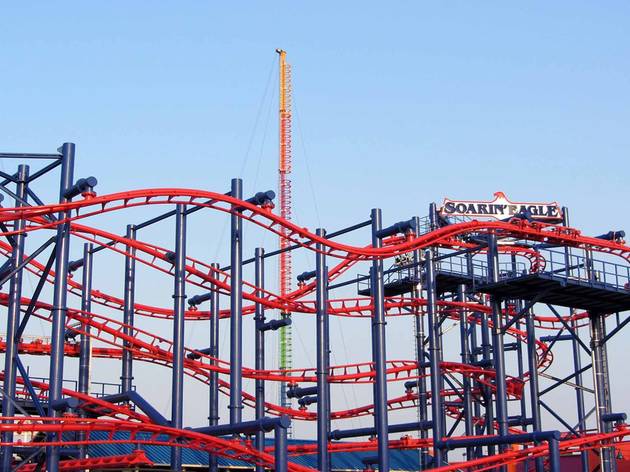 8/21
Photograph: Flickr via Loozrboy
The Scream Zone is one of the biggest draws in the relaunched park. Among the six thrill rides is Soarin' Eagle, a flying coaster that suspends adrenaline junkies in harnesses before sending them through barrel rolls and loops at roughly 26 miles an hour.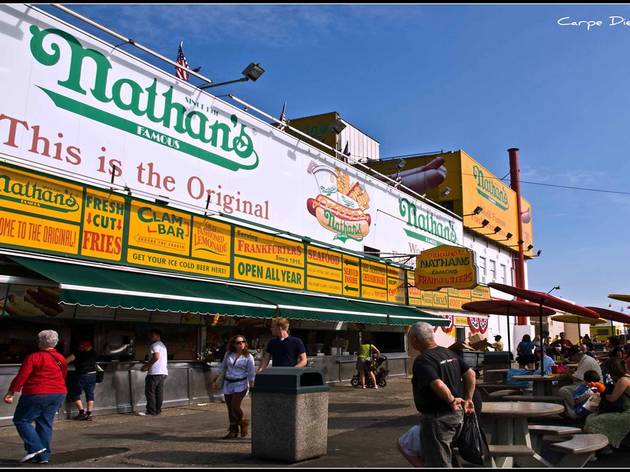 9/21
Photograph: Flickr via Tony Fischer Photography
Nathan's Famous started out as a simple boardwalk hot-dog stand in 1916. Over the past 90-plus years, the business spawned a full chain of frankfurter-slinging fast-food joints, including Nathan's original brick-and-mortar location on the Coney Island boardwalk.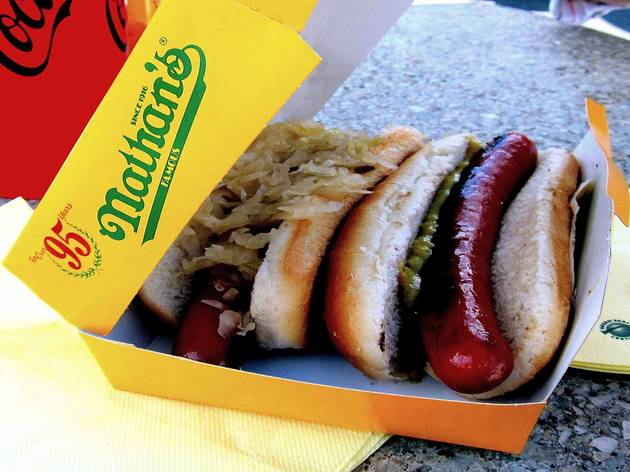 10/21
Photograph: Flickr via Librarygroover
Though we like Nathan's signature beef hot dogs adorned with a simple squirt of ketchup or mustard, we won't deny that the wieners are also mighty tasty when topped with chili, cheddar cheese, onions or sauerkraut. Don't skimp on the meal—order a side of crinkle-cut french fries too.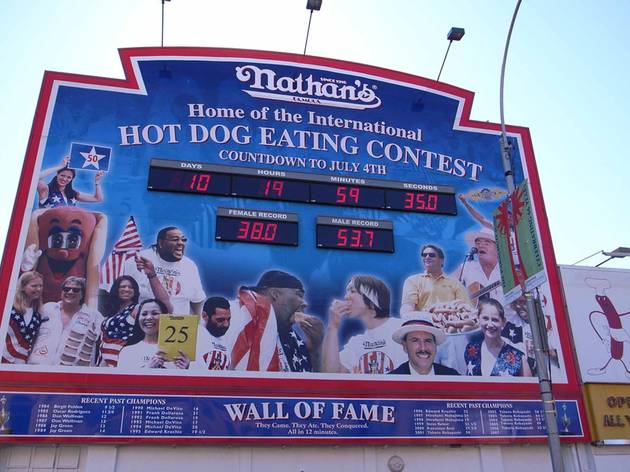 11/21
Photograph: Flickr via w00kie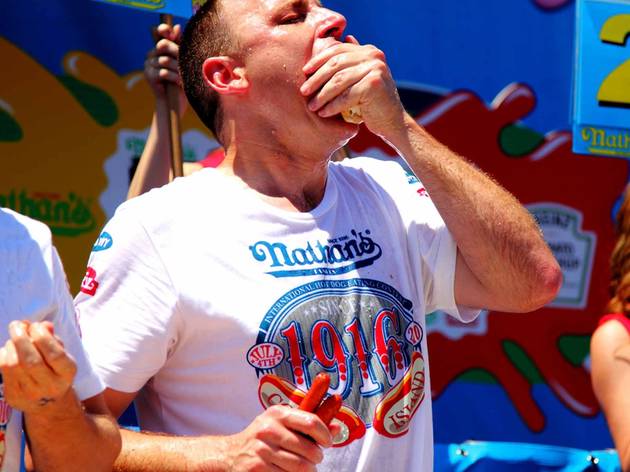 12/21
Photograph: Flickr via Hello Turkey Toe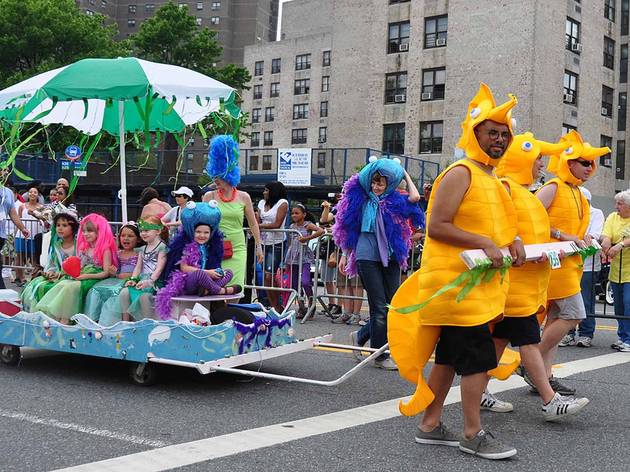 13/21
Photograph: Flickr via Bob Jagendorf
Another annual Coney Island tradition, the Mermaid Parade takes place every June and provides both adults and kids with an excuse to outfit themselves in flamboyant, sea-inspired costumes—though many aren't as wholesome as these folks' attire. See more photos from the Mermaid Parade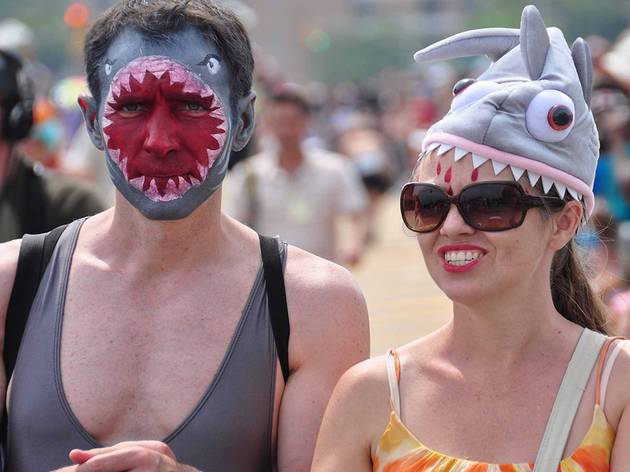 14/21
Photograph: Flickr via benswing
This duo seems to have channeled Jaws for its Mermaid Parade inspiration. A real shark hasn't been spotted close to Coney Island's shore since the 2007 (don't freak out—it was just a baby), but horseshoe crabs are regular visitors. The prehistoric-looking crustaceans lay eggs and hatch their young on the shore every May and June. See more photos from the Mermaid Parade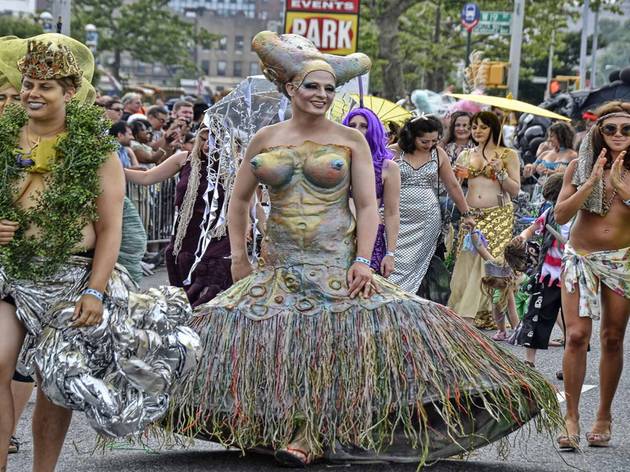 15/21
Photograph: Flickr via Bob Jagendorf
16/21
Photograph: Flickr via Michael Alexander
Another offbeat Coney Island event is the annual Beard and Moustache Competition, held in September, which pits bewhiskered folks against each other in such categories as Best Moustache, Best Beard, Best Sideburns, Best and Worst in Show and—for ladies and hairless dudes—Best Fake. See more photos from the Beard and Moustache Competition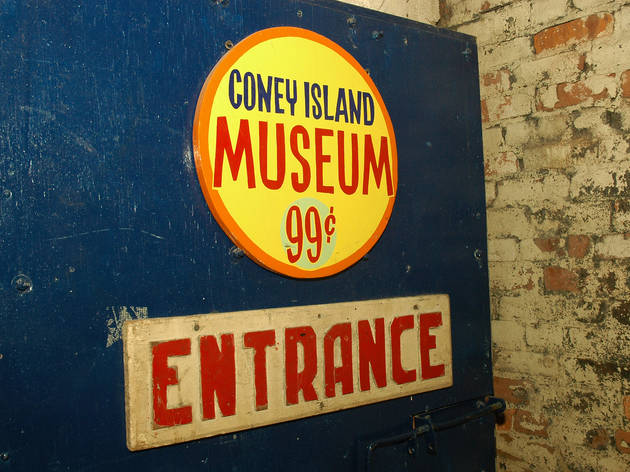 17/21
Photograph: Flickr via Norman Blake
History buffs can learn more about the area's storied past at the Coney Island Museum (1208 Surf Ave at 12th St, Coney Island, Brooklyn; 718-372-5159, coneyisland.com). The institution's newest attraction, a wraparound painting called Cosmorama of the Great Dreamland Fire, depicts the Dreamland amusement park as it appeared before it was destroyed in 1911. The installation conveys the tale of the great fire that decimated the park in a single night through a 360-degree narration, complete with light and sound effects.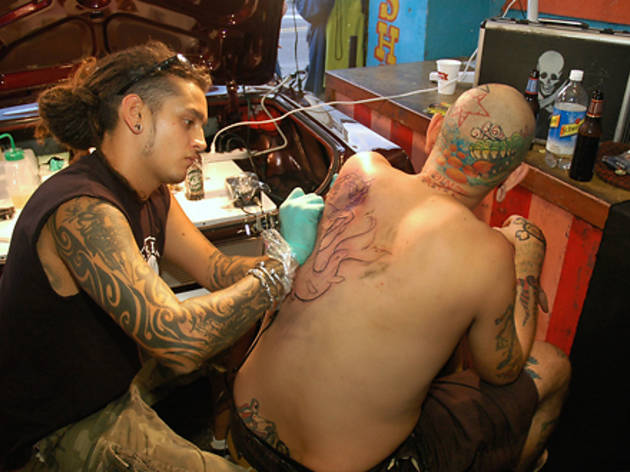 18/21
Photograph: Flickr via Norman Blake
Even if you're not inked or riding a chopper, the annual Tattoo and Motorcycle Show offers plenty to admire every September. You can peep custom, stock and vintage cycles, plus a full spectrum of permanent-ink art, from detailed black-and-white portraits to intricate floral motifs that cover the entire upper body. See more photos from the Tattoo and Motorcycle Show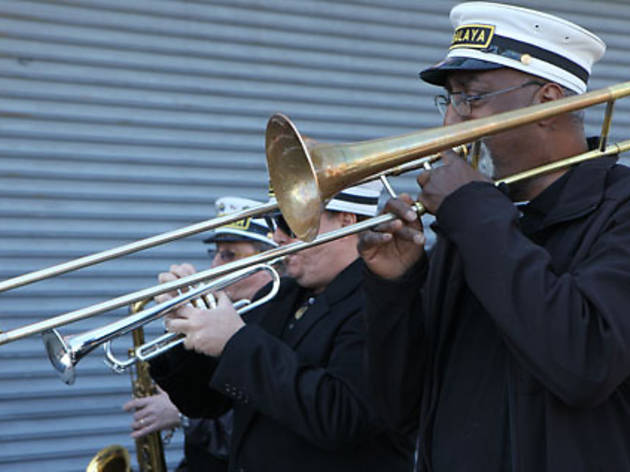 19/21
Photograph: Flickr via Charity de Meer
Noisefest, a boisterous celebration of Coney Island's culture and spirit, heralds the beginning of the season each April. See more photos from Noisefest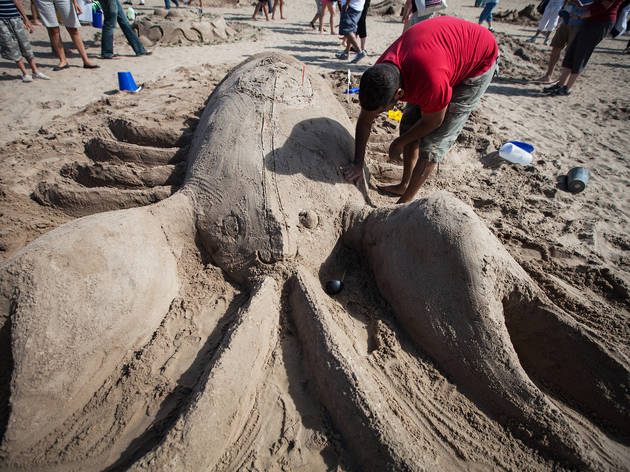 20/21
Photograph: Flickr via Phyllis B. Dooney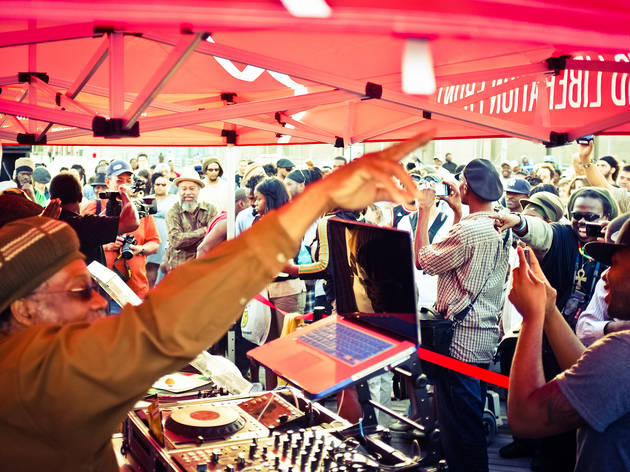 21/21
Party fiends can plan their excursion to Coney Island to coincide with one of the free themed parties that occur throughout the summer season: The Reggae Beach Party features Jamaican-inspired tunes, while the Coney Island Dancers' Boardwalk Party caters to disco and soulful house crowds.
Coney Island has earned its place among the great New York attractions with its multigenerational activities and historic boardwalk. Originally dubbed Conyne Eylandt (rabbit island) by the Dutch for its population of wild bunnies, the South Brooklyn nabe initially began to draw crowds in 1824, when the area's first resort hotel opened, drawing such famous clientele as P.T. Barnum and Daniel Webster. The beachside community is still hopping with energetic characters, especially during the summer. We found pictures of the refurbished Luna Park, the iconic Cyclone roller coaster, the annual Mermaid Parade, Nathan's Famous hot-dog stand (and its legendary hot-dog–eating contest) and more. Click through our slide show to take a peek at the madness without actually having to fight the crowds.

RECOMMENDED: 50 best New York attractions