Olympic Stadium
Head here for Athletics and the opening and closing ceremonies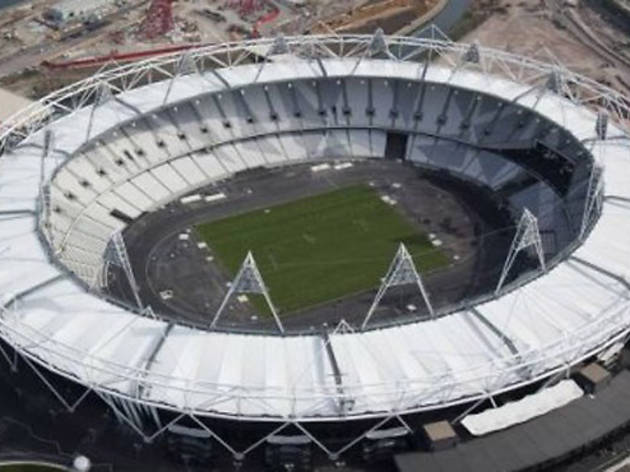 The focal venue in the Olympic Park - host to the Opening and Closing Ceremonies, as well as both the Olympic and the Paralympic Athletics - looks like a kind of giant mechanical lotus flower.
RECOMMENDED: See our full list of London 2012 Olympic venues
It sits on an island between three rivers, crossed by a total of five bridges. When the stadium is complete, its top layer will be covered by material stretched over a cable-net roof to provide perfect conditions for the competitors and shelter for two-thirds of the 80,000 spectators in the stands.
Within the Stadium, there are 700 rooms (medical facilities, changing rooms, toilets) and a 60m warm-up track, but most of the normal stadium functions have been moved outside: refreshments, merchandising and information desks are to be stationed in a 'village' around the perimeter, giving the Park a festival feel.
The division of seating into 25,000 permanent seats below temporary stands for a further 55,000 spectators - has allowed the weight of materials to be kept low, reducing the carbon footprint created by their manufacture and transport.
You might also like
See more London 2012 Olympic venues
See our London 2012 Olympic sport guides
See more in Things to Do