Heads up! We're working hard to be accurate – but these are unusual times, so please always check before heading out.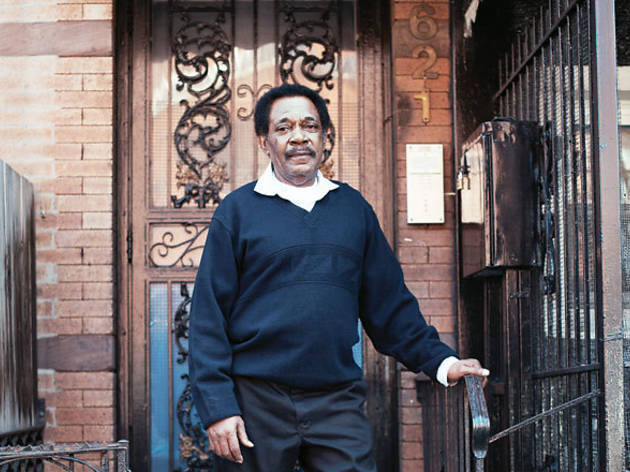 Public eye: Marvin E. Tyson, 60
New York street interviews: Stories from the sidewalk as told by real New Yorkers about their lives in the city that never sleeps.
St. Marks Ave at Vanderbilt Ave, Prospect Heights, BrooklynDo you live here?
Yes, I've owned this place for 30 years.
It's been an eventful three decades in Brooklyn.
Oh, absolutely. This neighborhood has changed considerably since I've lived here. I have friends who had two-bedrooms that were $900 a month. Now a nice two-bedroom is about $2,500 a month.
Blame all these people pushing strollers.
Oh no no, I'm a proud grandfather of four little ones. I love to see that. Brooklyn has changed for the best.
What do you do?
I'm a civil structure engineer. I worked for over 20 years at a nuclear power plant.
Is nuclear power the answer to our sustainable-energy problems?
Absolutely not. One day there will be something more efficient than nuclear power. In Jersey they have solar-powered streetlights. That sure would make our energy bills cheaper.
I hear one day they'll invent trees that emit enough light to double as streetlights.
They'll have something more efficient than nuclear. I'll tell you about my inventions if you like.
Please.
I've seen about six bike accidents right here. So I came up with the idea that each bike helmet should have a light built into it. I designed one with a flashing white light in the front of it and a flashing red light in the back of it.
Good luck getting hipsters to wear helmets.
[
Laughs
] You know what? In the next few years it's going to be mandatory, just like seat belts.
Do you have any other inventions?
No, this is it. Years ago I designed a motorized wheelchair and never did anything with it. And then about five years ago I designed one of those pooper-scoopers, but I didn't do anything with that. Now, motorized wheelchairs became a big hit, and pooper-scoopers did too. And I didn't do anything with my inventions. So I said to myself, Self, this bike helmet thing—it's going to work for somebody sometime soon. So I'm working on it, and hopefully it will be seen on the market in a year.
They say the third time's the charm.
Yeah, exactly. I hope so.
More from Marvin
"My grandson Amir is out of school today and he wants to hang with me."