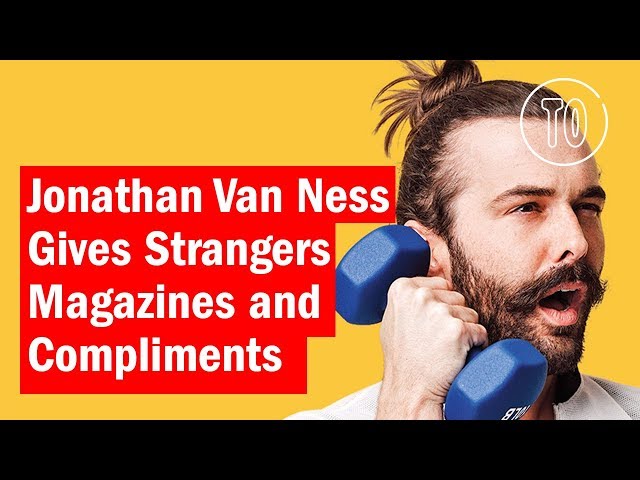 Time Out has been given a fabulous makeover this week courtesy of the fab five of Queer Eye. We sat down with the show's grooming guru Jonathan Van Ness to hear about his perfect NYC day, and the one thing all of us should be doing every single morning. (Hint: It's not to instantly down three coffees and check your email). Looking to get a quick makeover of your own? Make an appointment at one of the best NYC salons, best spas in NYC or one of the best wellness centers in NYC.
Major turning point: "When I wanted to get into gymnastics, they didn't take boys. They had a class with a trampoline in front of a basketball hoop—like, to dunk—because that made [gymnastics] more boyish. I was like, Oh my god, they still had to veil this to make it masculine. So, there was some kind of shame baked into gender at a young age."
On depression: "I was 25, and I was watching my stepdad pass away from cancer. I was in yoga every day, I was in therapy, and I got on and off medication the same year. When I got off of them, I quit cold turkey. It was, like, six months of psychotic depression. So, don't do that. If you do decide to get off, definitely wean yourself off. But the biggest thing about self-care is to be gentle with yourself and remember there's no one way up that mountain. Maybe don't take advice from this interview about what you should do with antidepressants, because I don't know you."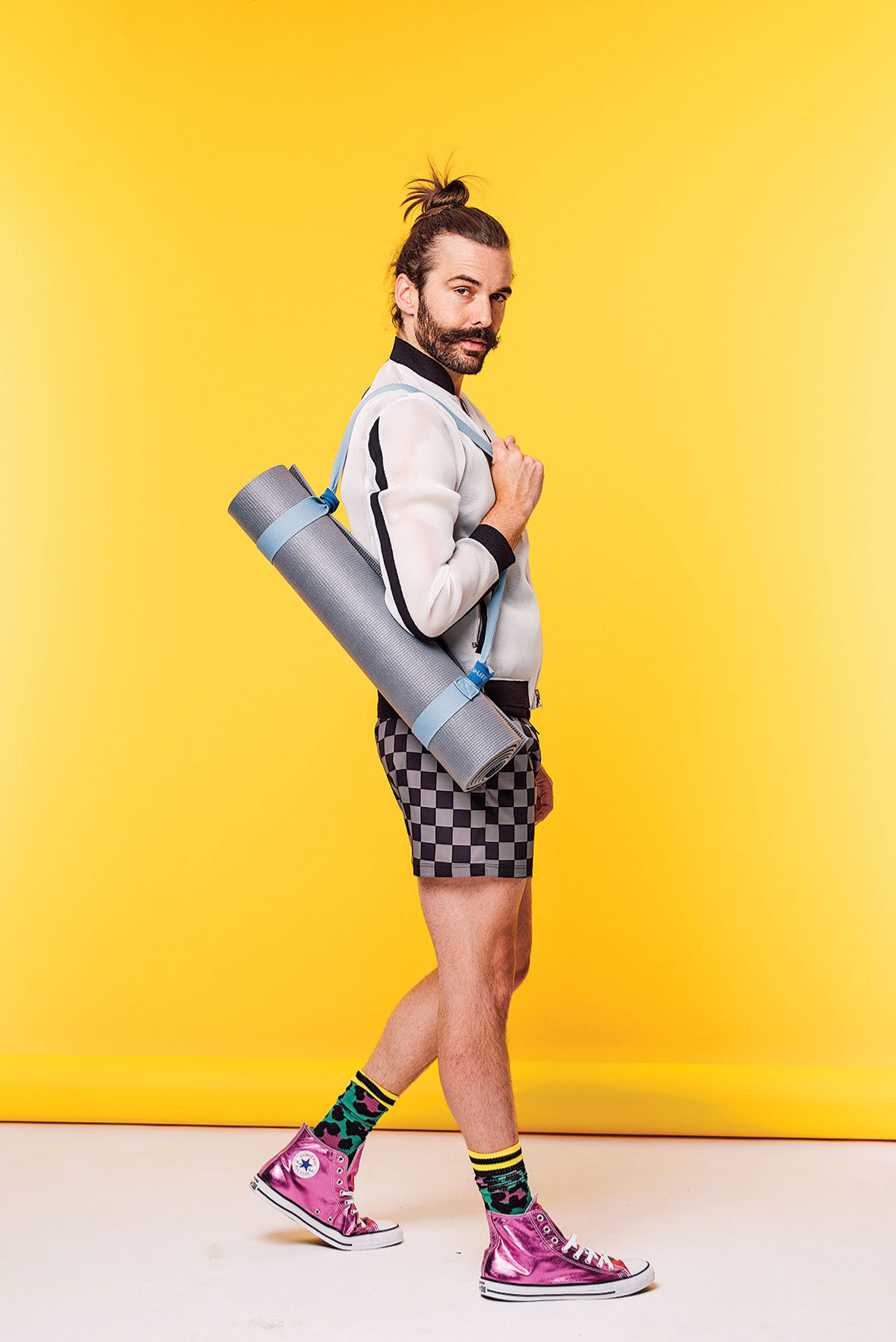 Photograph: Taylor Miller
Daily routine: "I work out in the morning every day. Sometimes it's straight cardio, sometimes it's weights, sometimes it's yoga. If I don't work out in the morning, I will harm the shit out of everybody—myself, you and the people trying to talk to me, honey."

How to handle difficult New Yorkers: "I don't quote the Bible often—and I won't quote it now because I don't know exactly what it says—but there's something about turning the other cheek. But when people are mean to your friend, that's when I go crazy. I will rip their hair out."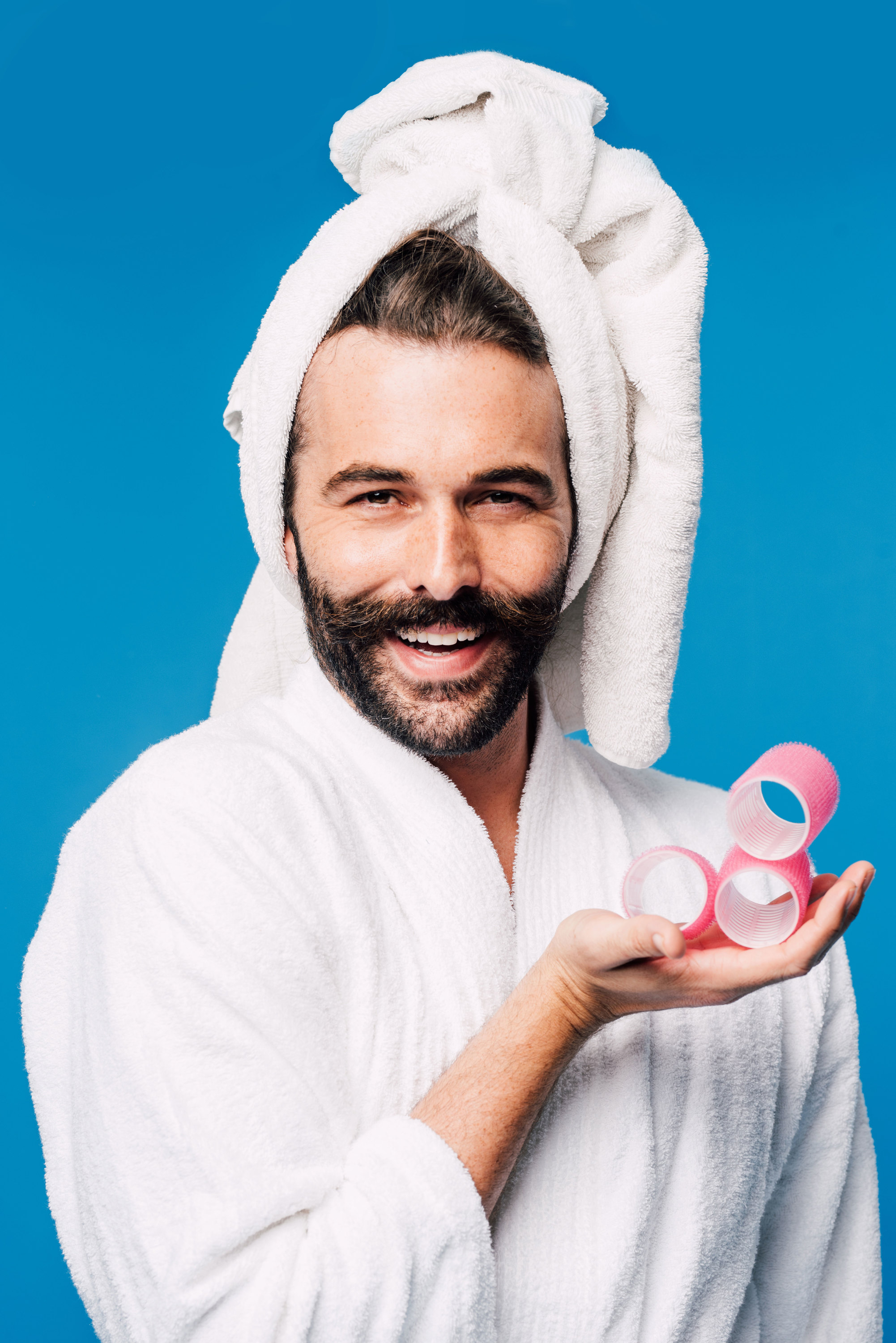 Photograph: Taylor Miller
Hair tip: "If you sleep with your hair down, it's sandwiched between your shoulder and your body for eight hours at 98.6ºF every night. So, you want to loosely gather it in a top knot. Your ends won't get tangled, and your hair will get shinier."

Perfect self-care day in NYC: "I walk around the Upper West Side, go to my Equinox, have two badass, gorgeous joints rolled and meet my friends for brunch. After that, I'll go get a mani-pedi and maybe an afternoon Bloody Mary and take a little Central Park stroll. Maybe I would pop over to Le Bain for, like, two drinks—nothing crazy— then come home, have a massage and watch Westworld."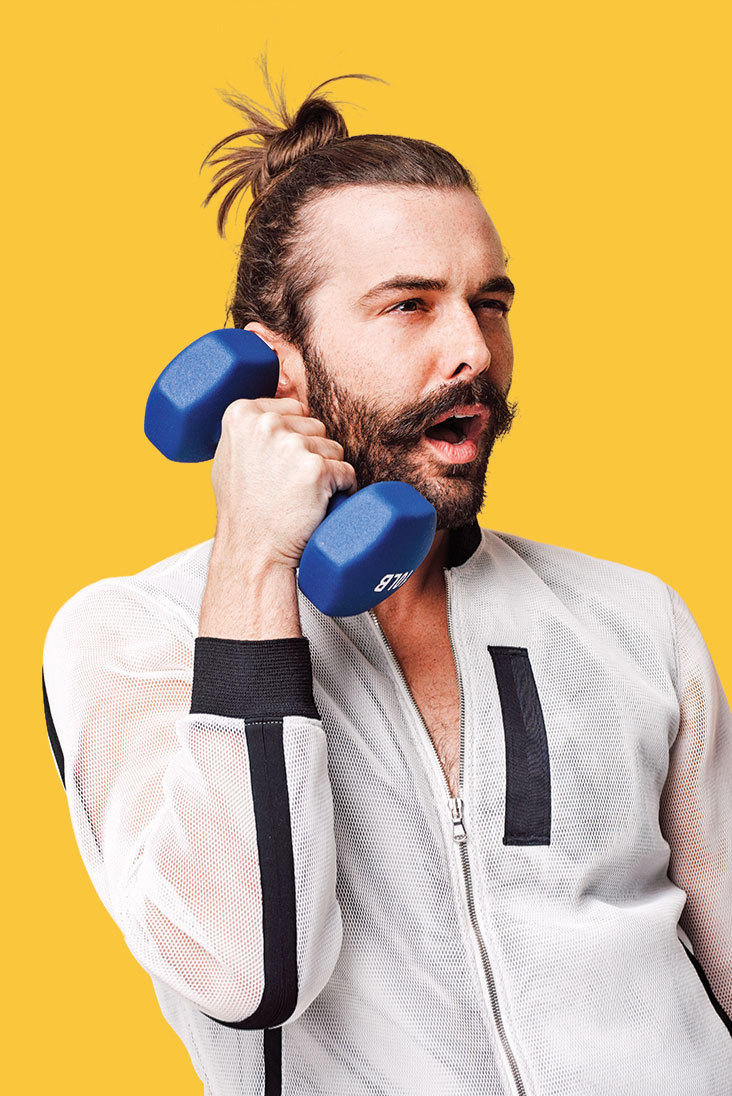 Photograph: Taylor Miller
What's in Jonathan's bag?
1. In his M0851 leather bookbag:
3. Peter Thomas Roth 24k gold face mask
4. Shu Uemura air dry/blow dry perfector
Styling: Andrew Gelwicks
Grooming: Matthew Tuozzoli
Photo Assistant: Victoria Chen
Fashion Assistant: Emily Pettengill
Location: DSG Studios
Special Thanks: Rag & Bone, Allsaints, Nike, Lacoste, ​Hanes, ASOS, Reebok, Fila, Enginered For Motion, Happy Socks, Guess, PRPS, Hilfiger Collection