Heads up! We're working hard to be accurate – but these are unusual times, so please always check before heading out.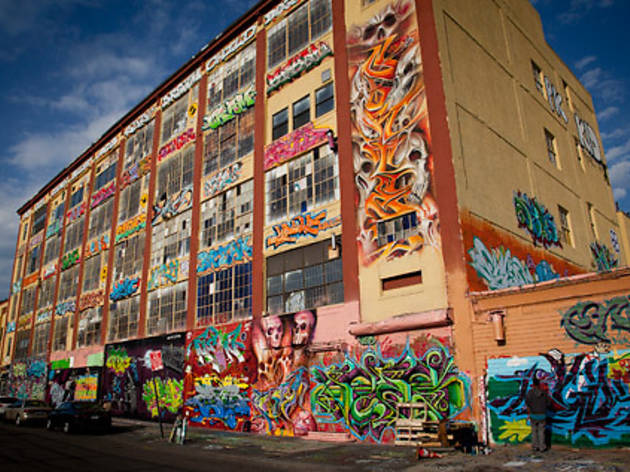 1/11
5Pointz Aerosol Art CenterThis Long Island City warehouse, treated as a 200,000-square-foot canvas, is one of the world's best places to see the full spectrum of spray-paint art. Ride a Queens-bound 7 train past the Hunters Point Ave stop for an elevated, panoramic view of the names of NYC's graffiti forebears—like Iz the Wiz—scrawled on 5Pointz's walls. New pieces appear regularly during the painting season, with concrete surfaces assigned by founder and curator Meres One. Go while you can: The property owner is securing permission to replace the warehouse with condos. Take advantage of the biweekly behind-the-scenes tours (Sun 2–3:30pm; $35; visit sidetour.com for details), led by Meres One, to watch a painting demonstration. 45-46 Davis St at Jackson Ave, Long Island City, Queens (5ptz.com)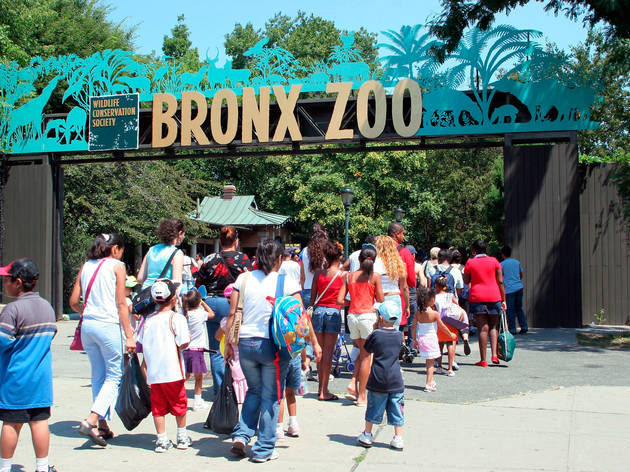 2/11
Bronx ZooTweeting cobras and peahens aside, this wildlife park garners fans far and wide for a number of reasons—approximately 5,000 animals call it home. Strolling through the 265 acres, visitors can spot such exotic and endangered creatures as the Coquerel's sifaka (a type of lemur), the fossa (a predatory, tree-climbing mammal) and snow leopards. More common favorites, including gorillas and polar bears, also reside at the nature park. Keep an eye out for the daily penguin and sea lion feedings, plus other rotating activities. 2300 Southern Blvd at Fordham Rd, Bronx (718-220-5100, bronxzoo.com)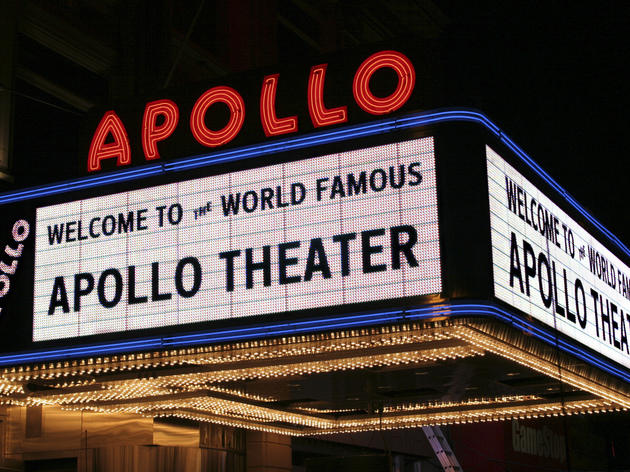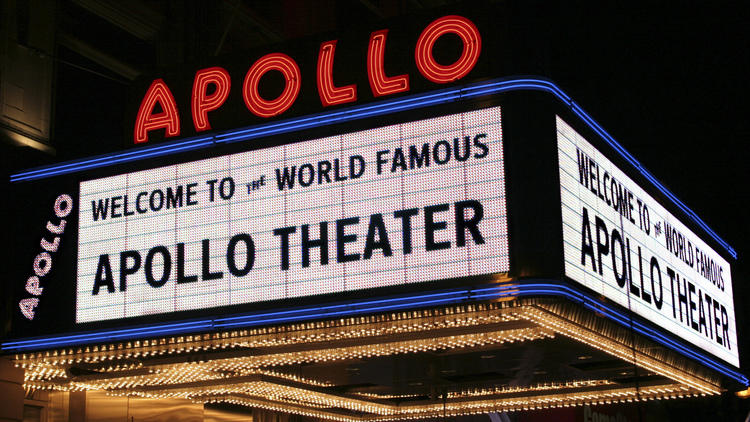 3/11
Photograph: Shahar Azran
Apollo TheaterThe 78-year-old Harlem institution has been the site of more than a few historic moments: Ella Fitzgerald's first performance happened here in 1934; Live at the Apollo, recorded in 1962, practically launched James Brown into the mainstream; and a young Jimi Hendrix won an Amateur Night contest in 1964. Despite its storied history and grand decor, this living link to the Harlem Renaissance feels rather cozy inside. As of late, the theater has attracted big-name comedians (Aziz Ansari, Tracy Morgan, Jim Gaffigan) and huge rock stars (Paul McCartney, Bruce Springsteen), while still welcoming under-the-radar talent to its famed Wednesday Amateur Night. 253 W 125th St between Adam Clayton Powell Jr. Blvd (Seventh Ave) and Frederick Douglass Blvd (Eighth Ave) (212-531-5305, apollotheater.org)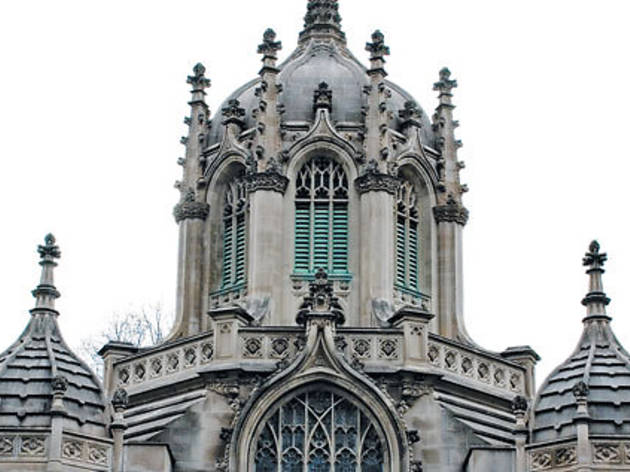 4/11
Green-Wood CemeteryNothing inspires self-betterment quite like the reminder that life is short. This history-laden burial ground serves as the final resting place of many notable New Yorkers, among them William "Boss" Tweed, Leonard Bernstein, Jean-Michel Basquiat, Lola Montez and Louis Comfort Tiffany. But there's more to do here than grave-spot: Check out the massive Gothic arch at the main entrance or climb to the top of Battle Hill, one of the highest points in Kings County and a pivotal spot during the Battle of Brooklyn in 1776. 500 Fifth Ave at 25th St, Sunset Park, Brooklyn (718-210-3080, green-wood.com)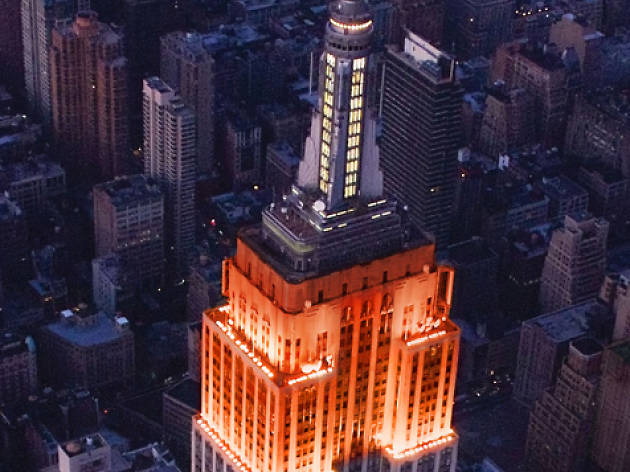 5/11
Empire State BuildingTry imagining New York City's skyline without the towering spire of the Empire State Building. Impossible, right? Taking a mere 11 months to construct, the 1,454-foot-tall emblem became the city's highest building upon completion in 1931. (When One World Trade Center is finished, it will tower over the ESB by a good 300 feet.) During your visit, pay special attention to the lobby, restored in 2009 to its original Art Deco design. You can also impress your pals with these tidbits while queuing for the observation decks: In 1945, 14 tenants were killed when a plane crashed into the 79th floor during heavy fog; a terrace on the 103rd level was once intended for use as a docking station for airships; and the topper's three tiers of lights can illuminate up to nine colors at a time. 350 Fifth Ave between 33rd and 34th Sts (212-736-3100, esbnyc.com)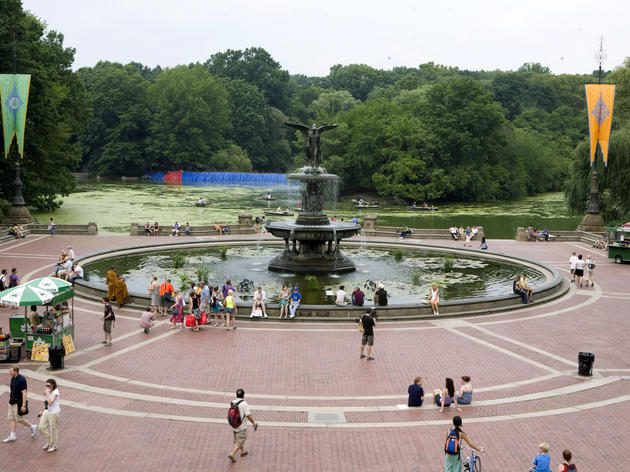 6/11
Photograph: Michael Kirby
Central ParkStrap on your running shoes or grab your bike. The scenery inside this lush oasis makes exercising much more palatable. Urban visionaries Frederick Law Olmsted and Calvert Vaux sought a harmonious balance of scenic elements: pastoral (the open lawn of the Sheep Meadow), formal (the linear, tree-lined Mall) and picturesque (the densely wooded paths of the Ramble). Today, the 843-acre plot draws millions of visitors to its skyscraper-bordered vistas in all seasons: sunbathers and picnickers in summer, ice-skaters in winter and bird-watchers in spring and fall. It's also an idyllic venue for beloved cultural events like Shakespeare in the Park and the New York Philharmonic's annual open-air performance. From 59th St to 110th St and Fifth Ave to Central Park West (212-310-6600, centralparknyc.org)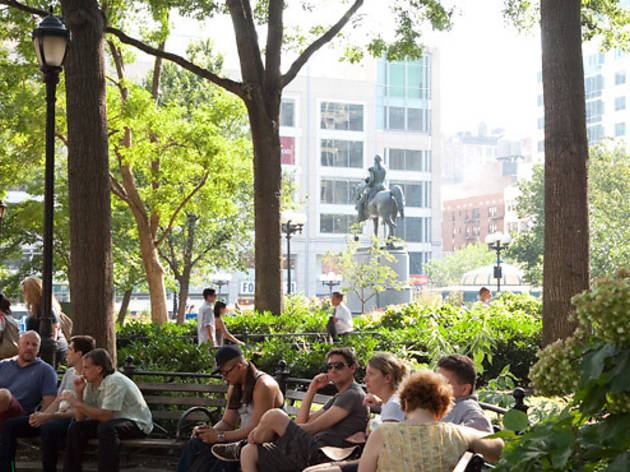 7/11
Photograph: Anna Simonak
Union SquareThis gathering place was named for the union of two of Manhattan's busiest thoroughfares: Broadway and Fourth Avenue (formerly Bowery Road). Political activism has played a large role in the site's history; the square has hosted rallies, protests and assemblies from the Civil War through Occupy Wall Street. Nowadays, its biggest draw might be the year-round Greenmarket—the city's first, started by a handful of farmers in 1976—which brings locally grown goods to thousands of New Yorkers every week. Take advantage of the excellent offerings, from eggs and breads to fruit and cheese, to aid that healthy-eating resolution you've made for the fifth year in a row. From University Pl to Fourth Ave and 14th St to 17th St (212-460-1200, unionsquarenyc.org)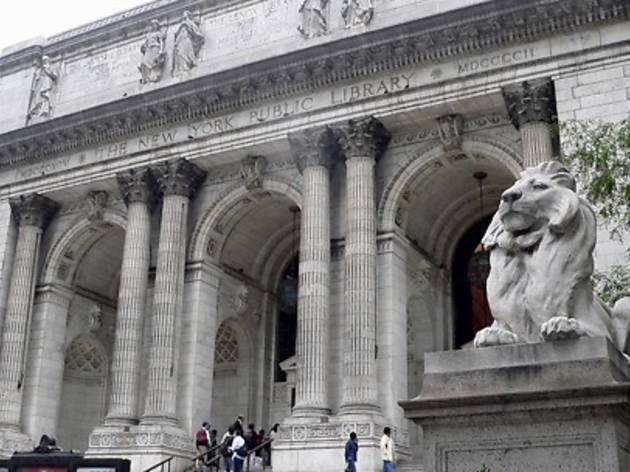 8/11
New York Public Library, Stephen A. Schwarzman BuildingThe century-old main branch of the NYPL is about as regal a setting for reading—either on your laptop or in those old, dusty things called books—as you'll find in the city. Two massive Tennessee-marble lions, dubbed Patience and Fortitude, flank the main portal and have become the institution's mascots. Once inside, check out the cavernous Rose Main Reading Room, spanning almost 300 feet and outfitted with chandeliers and stunning ceiling murals. Though it's a classy setting in most instances, it's also where Bill Murray uttered, "Are you, Alice, menstruating right now?" and "Back off, man, I'm a scientist" in Ghostbusters. Just remember: Knowledge comes in many forms, including pop culture. Fifth Ave at 42nd St (917-275-6975, nypl.org)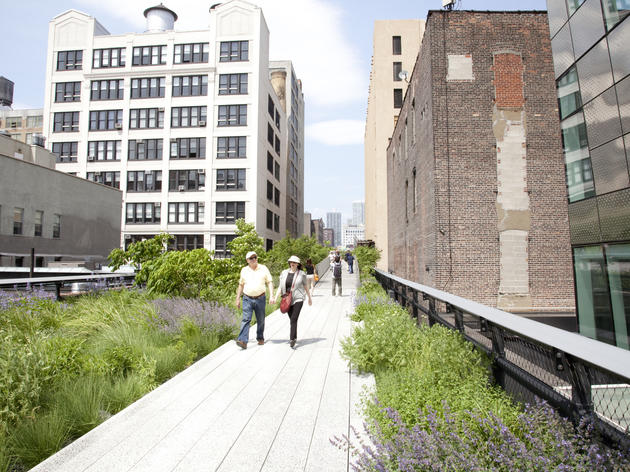 9/11
Photograph: Ilenia Martini
The High LineThere's something uniquely New York about this aerie. Built on an abandoned railway track, the space is ingenious in its use of reclaimed industrial detritus, a necessity in footage-starved Manhattan. But what we like best is how the pathway takes you above the city while keeping you rooted in urban life: Where else can you walk through a field of wildflowers or sprawl on a lush lawn as cabs zoom along the street beneath you? The third and final section, the High Line at the Rail Yards, is scheduled to debut in 2014, completing one of the city's most popular sites (with more than 3.7 million visitors in 2011). From Washington St at Gansevoort St to Tenth Ave at 30th St (thehighline.org)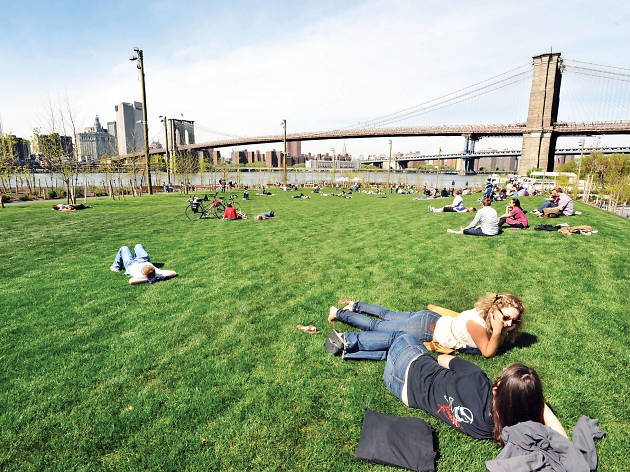 10/11
Photograph: Philip Greenberg
Brooklyn Bridge ParkSome city parks—Central and Prospect, most obviously—were built to replicate rustic fields and preserve serene woodland. Brooklyn Bridge Park, however, was not—and that's precisely why it has become so popular in the almost three years since it debuted. The project has transformed a chunk of the Brooklyn waterfront into a nearly 85-acre expanse; several sections house unique attractions such as Jane's Carousel, a restored 1920s merry-go-round, and riverside esplanades with gorgeous Manhattan views. Expansion is still under way: Pier 5, designed specifically for "active recreation"—sporting leagues and events—is scheduled to open this year, cementing the space as the city's premier urban playground. From Jay St and John St to Atlantic Ave and Furman St, Brooklyn (718-222-9939, brooklynbridgepark.org)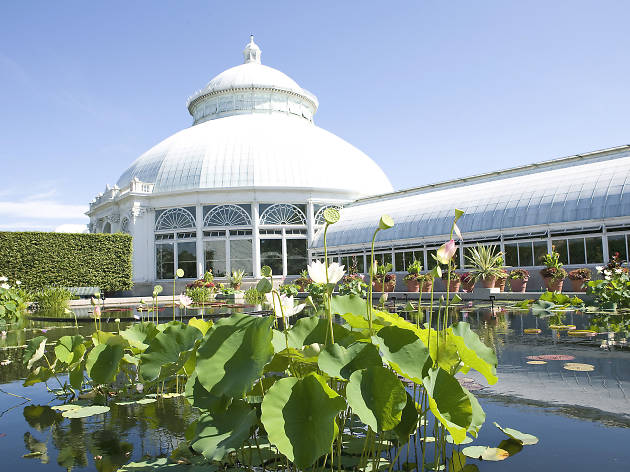 11/11
Photograph: Michael Kirby
New York Botanical GardenEvery city park offers its own brand of verdant escapism, but this lush expanse goes beyond landscaped flora. In addition to housing swaths of vegetation—including the 50-acre forest, featuring some of the oldest trees in the city—the garden cultivates a rotating roster of shows that nod to the world's most cherished green spaces, such as the regal grounds of Spain's Alhambra palace and Monet's alfresco sanctuary at Giverny. This time of year, visitors head to the garden's Holiday Train Show (through Jan 13), which features miniature NYC landmarks crafted from plant materials (including a new replica of Macy's Herald Square), as well as diminutive locomotive copies of everything from 19th-century steam engines to modern high-speed passenger cars. Bronx River Pkwy at Fordham Rd, Bronx (718-817-8700, nybg.org)
Self-improvement guide 2013: Ten sights to see
These NYC attractions may be crowded, but these are the ten you must see if you're after self-improvement—and if you want to be considered a real New Yorker.