Heads up! We're working hard to be accurate – but these are unusual times, so please always check before heading out.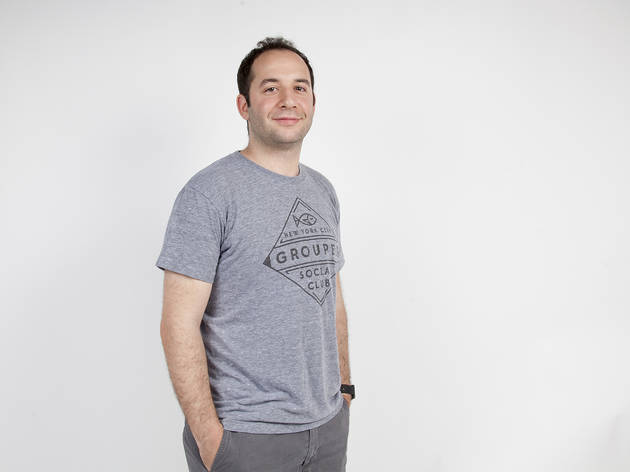 1/5
Photograph: Time Out New York
Getting set up on a blind date feels very 1950s, but trying to gauge the sanity of a stranger via online profile alone may as well be rocket science—especially in NYC. Frustrated by his own experiences in the NYC dating scene, 26-year-old Michael Waxman was determined to bridge the gap between the old and new schools. "I was weirded out by networking events, dating sites and even the typical bar scene," he says. Knowing other people shared his grievances, Waxman devised Grouper (joingrouper.com), an online dating system that matches you based on preferences expressed in your Facebook profile. The algorithm he created finds you a suitor discreetly (no photos, names or info are shared ahead of time), and you both bring along two friends. Everyone on the triple date pays $20 in advance to secure their spots and cover the first round of drinks, then Grouper reps make a reservation for you at a hip locale, such as Stanton Social or Flute Gramercy. It only took Waxman a week to build the prototype for Grouper in 2011, and by the end of that month, it had made enough money to pay his rent on his apartment, which also functioned as the company's office headquarters for 13 months. Grouper now employs 20 people and has expanded to 20 cities. Total meetups arranged—including the one where Waxman met his current girlfriend—number in the hundreds of thousands. "Learn to code," advises the entrepreneur. "Then take something that really bothers you and fix it. If you solve a real problem for yourself, then there are probably others who will appreciate your solution too. Now you have a business."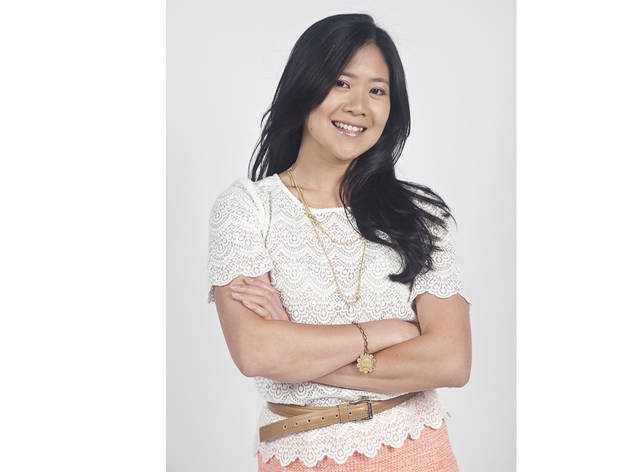 2/5
Photograph: Melissa Sinclair
Chelsea's art scene is coming to a laptop near you, thanks to Tze Chun, 29, who brought personal curation to the digital sphere when she founded her online gallery, Uprise Art (upriseart.com), in 2011. "Most of my friends are busy young professionals who have empty walls in their apartments," she says of her inspiration. "Today, people have so many choices, and big sites like Etsy and Amazon can be overwhelming." Members, of which there are currently 600, apply by filling out a short application that covers basic vitals and a query about their artistic leanings. Once approved, they receive gratis access to limited-edition works and one-of-a-kind contemporary pieces ($300–$9,000) from 45 hand-picked artists, plus a one-on-one consultation with one of Uprise's curators. Chun and her West Village–based staff of four consider themselves art consultants anyone can afford. "We treat every new member with the attention galleries usually reserve for seasoned collectors," she says. The best part? You can buy works in installments of as little as $50 a month, and Uprise manages everything, including the custom framing, delivery and installation. In addition to choosing pieces and growing sales, which have increased 400 percent this year, the Uprise crew engages other aesthetes on their blog and hosts studio visits and pop-up exhibitions. Chun encourages young companies to foster team harmony by rewarding employees, no matter their budget: "You may not have Ping-Pong tables and beer on tap, but you can take your brainstorming outside and work from the High Line or have a picnic at Bryant Park and stay for the summer movie. Both parks have Wi-Fi!"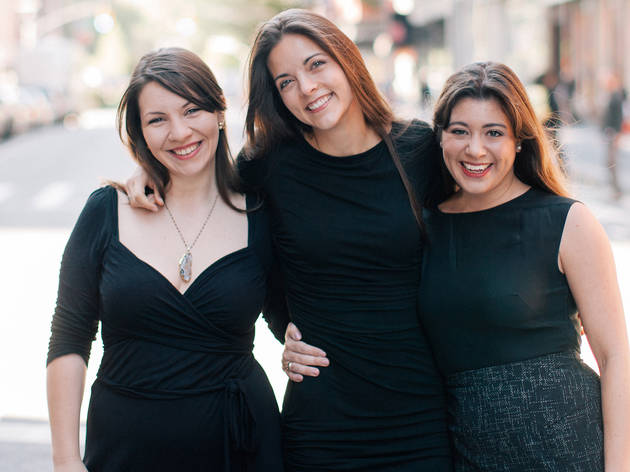 3/5
Photograph: Joseph Lin
When 27-year-old Kathryn Minshew began her job hunt after leaving consulting powerhouse McKinsey & Company in 2010, she found herself sorting through seemingly endless text-only lists that cataloged thousands of positions without any context. She wished there were a more relatable site that offered postings while also touching on company culture and savvy career advice. A year later, she unveiled The Daily Muse (thedailymuse.com). The 14-employee-strong site—now known as The Muse (themuse.com)—attracts 1 million job seekers a month and has some companies willing to pay more than $60,000 a year for to have their listings featured, but the start-up's beginnings were far more humble. "In the early days, I went for over a year without a paycheck!" says cofounder and COO Alex Cavoulacos, 27. "Scrappiness has been one of our biggest assets, but we learned it while dining on ramen and stretching every single penny." Her advice to newbie techies is to launch your product ASAP: "You can spend six months on an idea you think will be the best thing since sliced bread," she says, "but until your product is in the hands of its first users, you don't really know what they want and which 'key features' are really bells and whistles you don't need yet."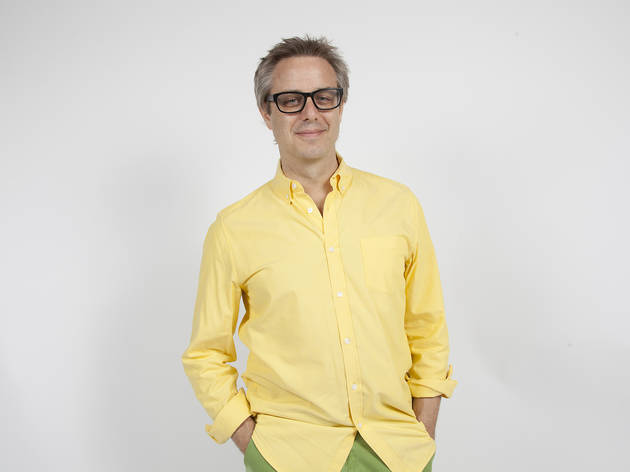 4/5
Photograph: Time Out New York
Smorgasburg better watch its back. This June, Mouth.com launched with 600-plus artisanal foods made by 150 indie makers hailing from more than 20 states. Gastronomes can score such exclusives as Chef Marc Murphy's handcrafted caramels, along with monthly subscriptions ("Pickles Every Month," $140–$560) and gift packages ("Grin and Beer It," $80). The site enables users to sample gourmet foods from far-flung pockets all over the States and culinary artists to grow their business while focusing on their craft. Like most company founders, Craig Kanarick, 46, functions in multiple capacities: "You have to be willing to jump in and do anything and everything, from raising money and answering customer e-mails to emptying the garbage," he says. Another word to the wise from Kanarick: Do your best to set aside personal time to relax and unwind, despite the temptation to work around the clock. "Start-ups often require a 24/7 mentality," he acknowledges. "You may not be 'working' in the shower, but you're probably thinking [about work], so dedicate one day a week to unplug and recharge."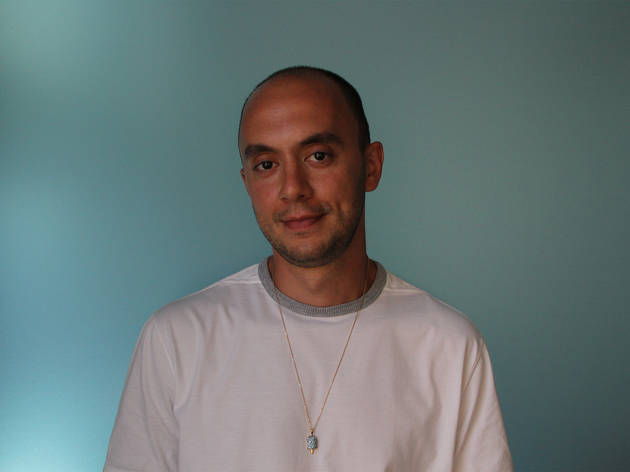 5/5
Photographer: David Perry
Pinterest may be all the rage these days, but how many times have you clicked on a product you love only to realize you can't actually buy it? Joe Einhorn, 30, aims to end that predicament with Fancy (fancy.com), an online catalog that's entirely crowd-sourced and image-driven. The site also has a new monthly subscription service similar to Birchbox, but curated exclusively by A-listers, including Ashton Kutcher and Coco Rocha. "We operate the most chaotic shop in the world," says Einhorn, who runs a 50-person team out of a low-key Soho office. "By the end of each day, millions of people will decide what we will be selling, and then we have to source the products from all around the world and send them out all around the world. That is a big challenge." But numbers prove that Einhorn & Co. are already excelling: The site has amassed 8 million registered users and makes $100,000 a day in revenue. What's more, Bloomberg (the news site, not our outgoing mayor) recently reported that the start-up raised $53 million from American Express, actor Will Smith and others, valuing the company at around $600 million. Despite his youth, Einhorn has been in the tech industry for 15 years. If you want to follow his lead, he suggests aligning interests with your shareholders (especially if, as in his case, they're as notable as Twitter cofounder Jack Dorsey and Facebook cofounder Chris Hughes). "That should help you navigate and prioritize all of the opportunities and challenges that come up as your company grows," he says.
Small NYC companies and entreprenuers to watch
These small NYC companies are making a big impact, thanks to the innovative entrepreneurs behind them. Read on for their success stories and advice.
We're always obsessed finding with what's new and cool, including the NYC companies that'll be the next big things in their respective niches. Whether you have a brilliant idea for a nouveau pastry hybrid (we're looking at you, cronuts) or you just want to get out of the trenches and change your career from finance, the first step in your quest to find a better job should start by reading these entrepreneurs' stories and advice.

RECOMMENDED: The coolest NYC companies to work for