Sticky-note confessions: New Yorkers share their best hangover cures
Next time you wake up feeling awful, try one of your fellow Gothamites' strange remedies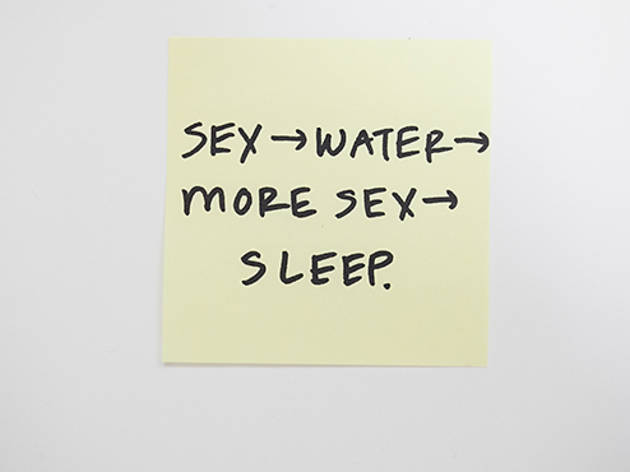 1/25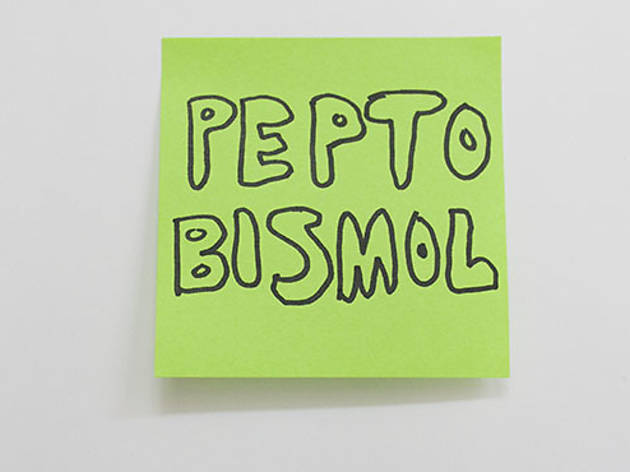 2/25
Photograph: Lauren Spinelli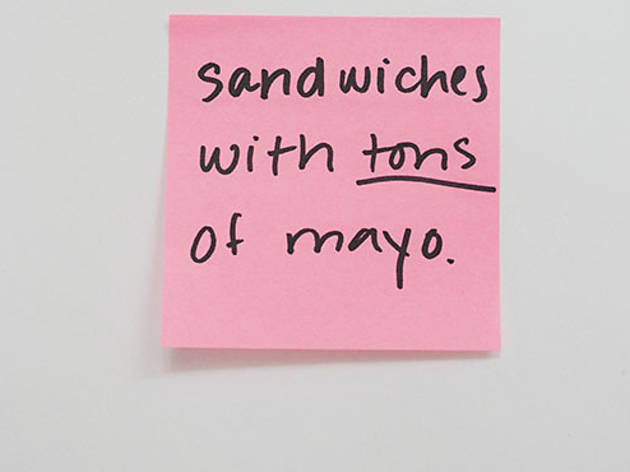 3/25
Photograph: Lauren Spinelli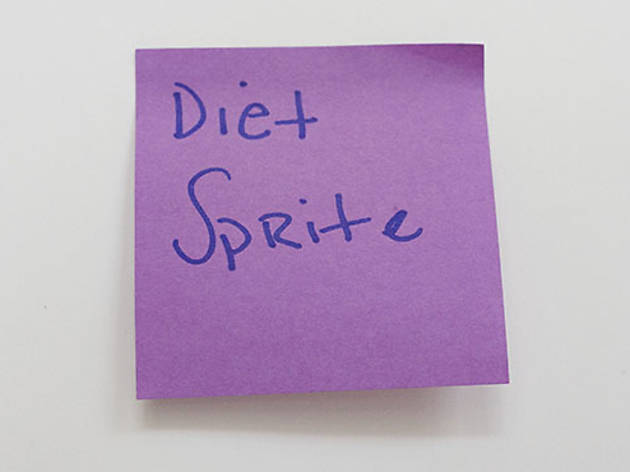 4/25
Photograph: Lauren Spinelli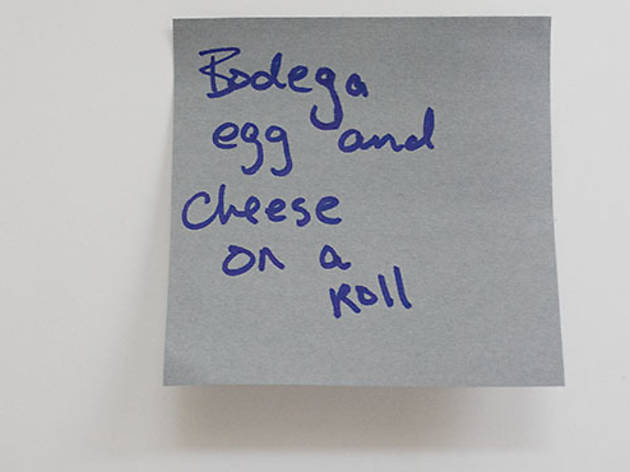 5/25
Photograph: Lauren Spinelli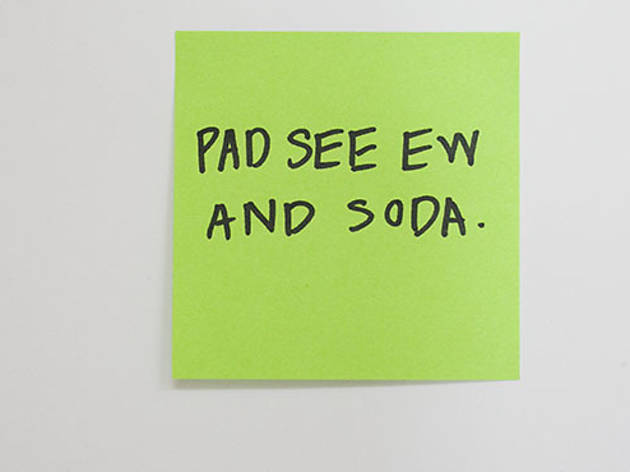 6/25
Photograph: Lauren Spinelli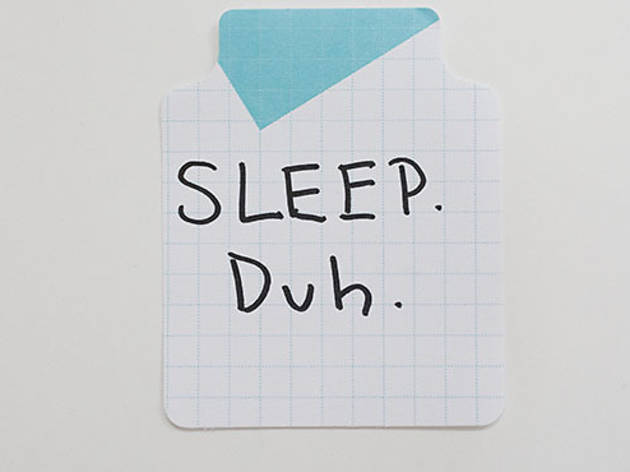 7/25
Photograph: Lauren Spinelli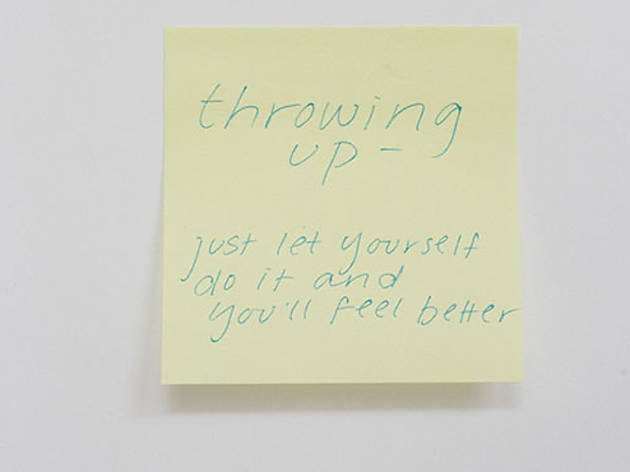 8/25
Photograph: Lauren Spinelli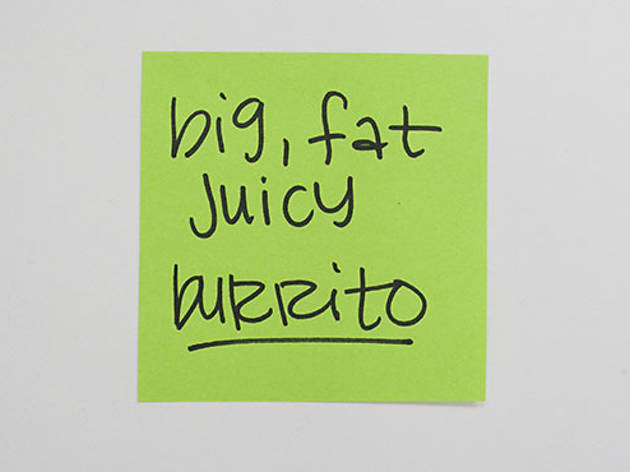 9/25
Photograph: Lauren Spinelli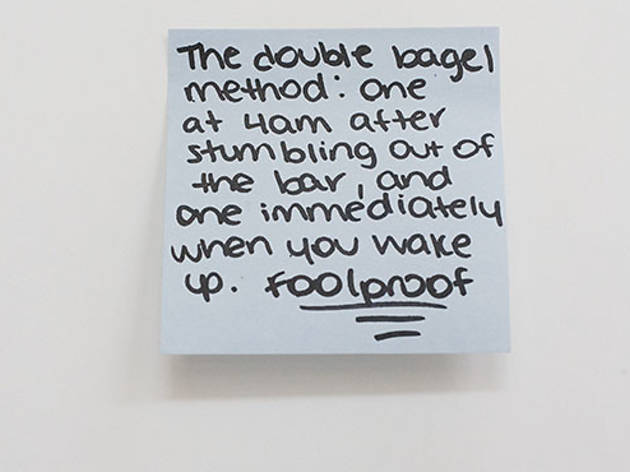 10/25
Photograph: Lauren Spinelli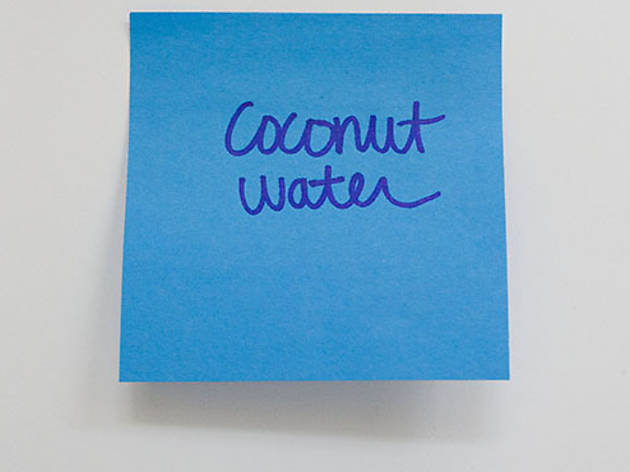 11/25
Photograph: Lauren Spinelli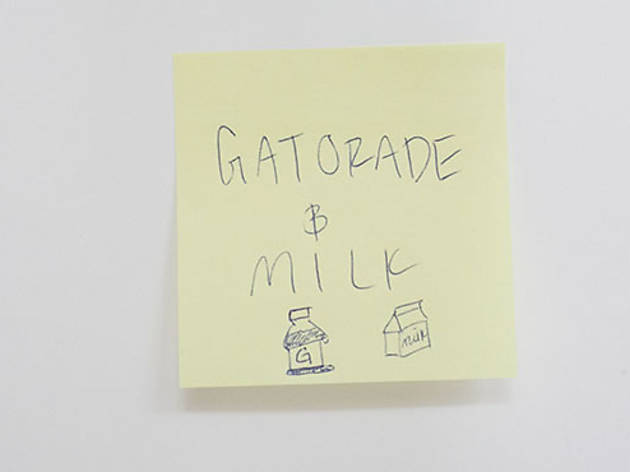 12/25
Photograph: Lauren Spinelli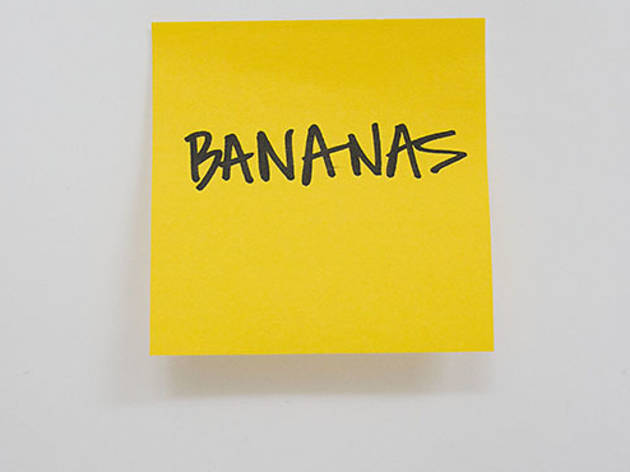 13/25
Photograph: Lauren Spinelli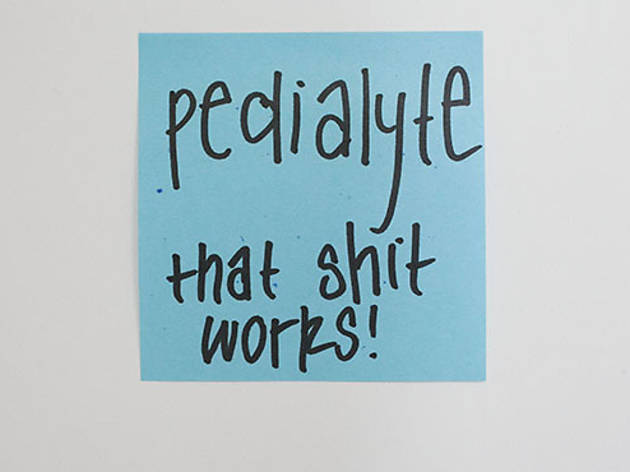 14/25
Photograph: Lauren Spinelli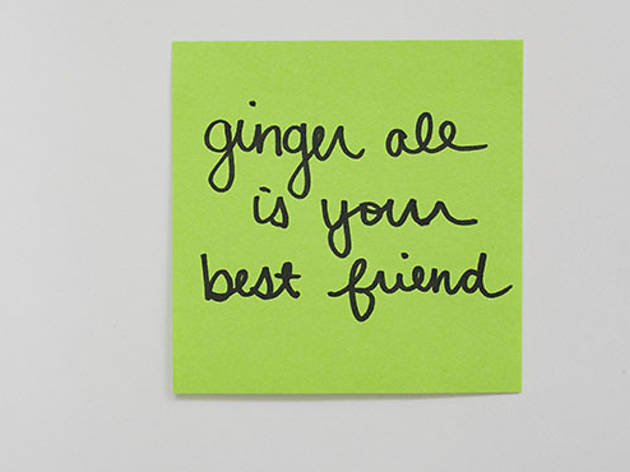 15/25
Photograph: Lauren Spinelli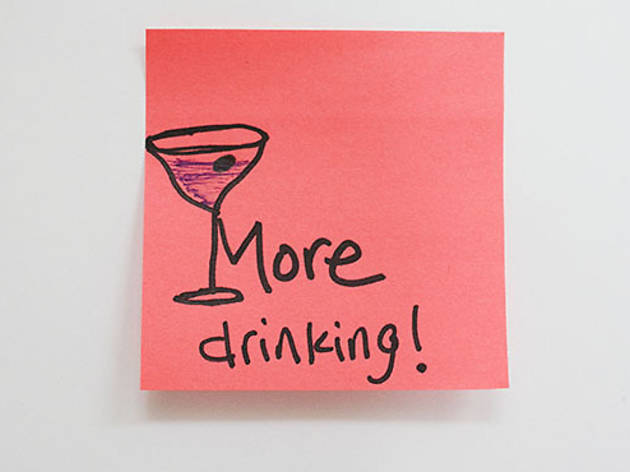 16/25
Photograph: Lauren Spinelli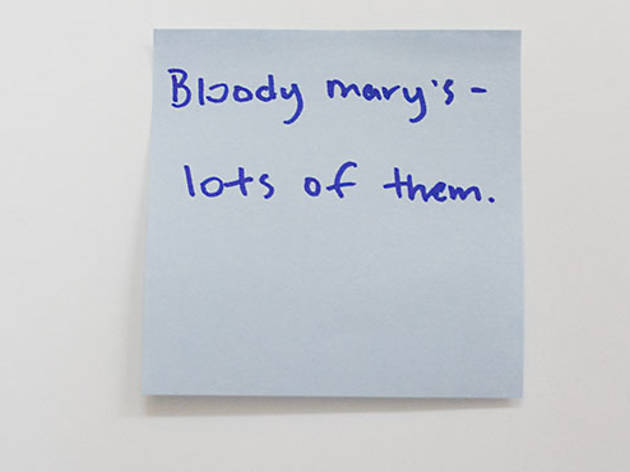 17/25
Photograph: Lauren Spinelli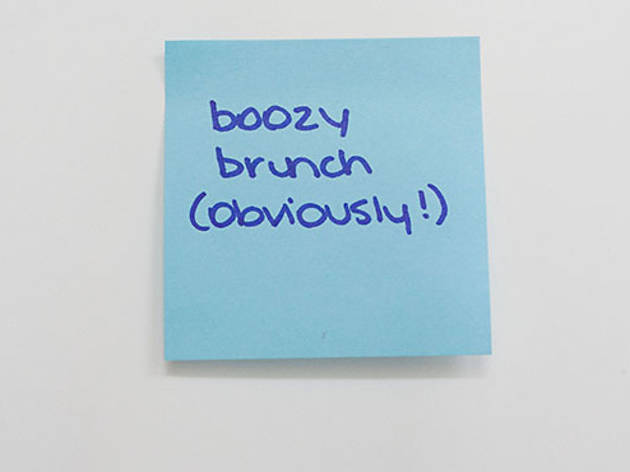 18/25
Photograph: Lauren Spinelli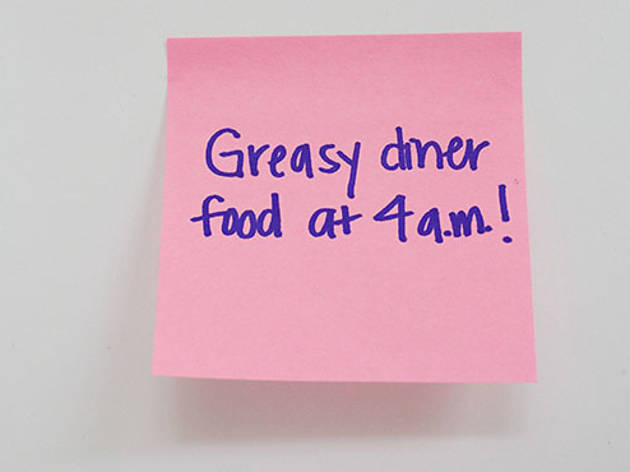 19/25
Photograph: Lauren Spinelli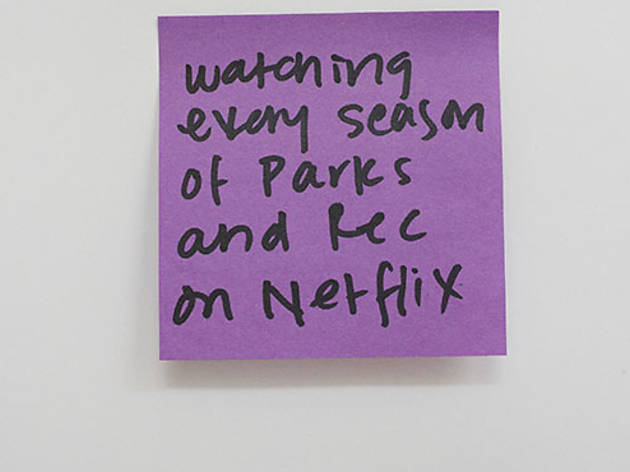 20/25
Photograph: Lauren Spinelli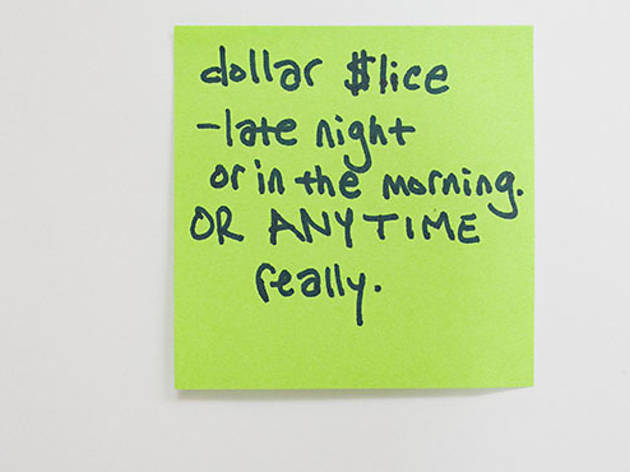 21/25
Photograph: Lauren Spinelli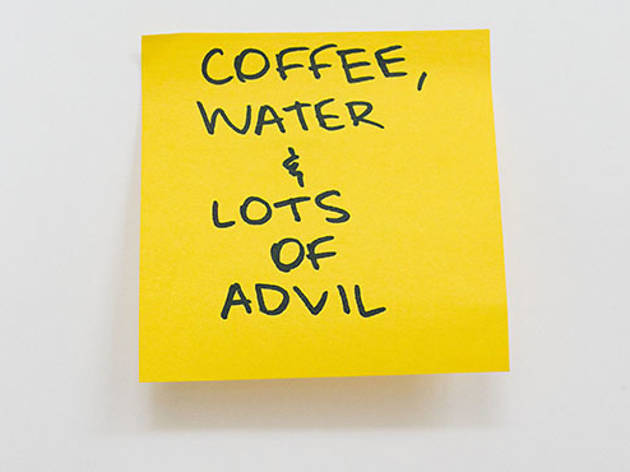 22/25
Photograph: Lauren Spinelli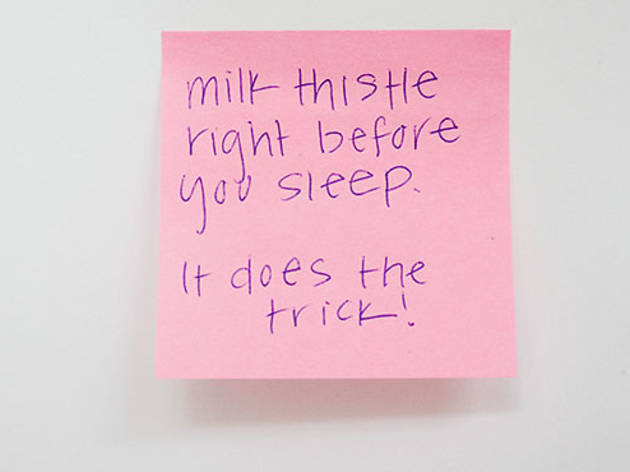 23/25
Photograph: Lauren Spinelli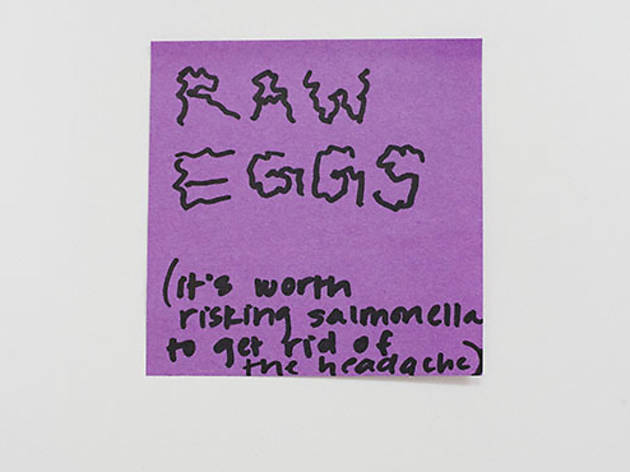 24/25
Photograph: Lauren Spinelli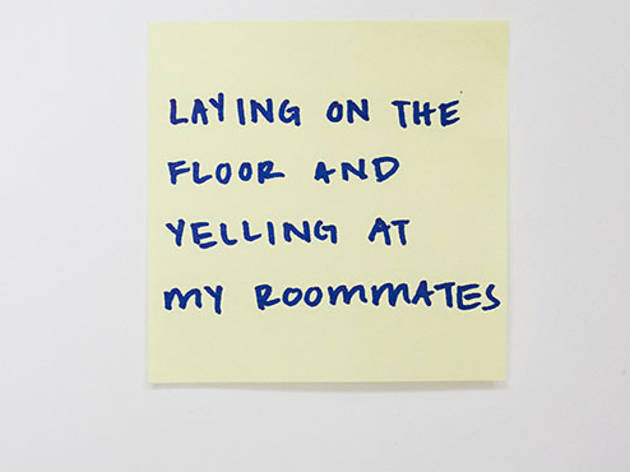 25/25
Photograph: Lauren Spinelli
We've all been there—that moment when you wake up after a night of partying and wish you could cut your own head off to make that pounding stop. Everyone has their own hangover fix, so we asked you to share them via the medium of the Post-it. Click through—perhaps you'll find a new foolproof trick to a painless morning-after.
This time around, we're asking…
Sponsored listing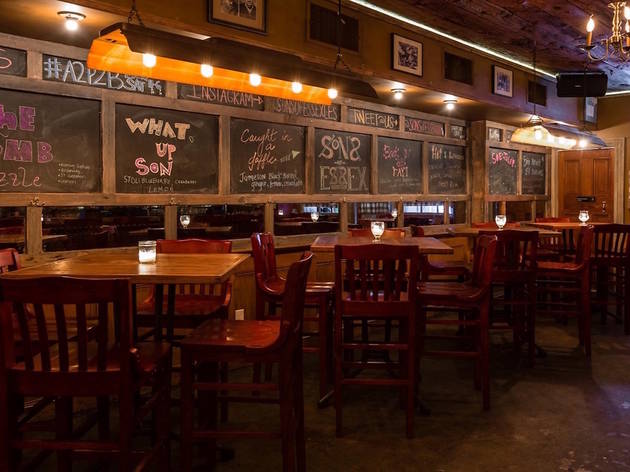 Restaurants, Contemporary American
Fans of boozy brunch will want to try outSons of Essex. It has a speakeasy vibe, thanks to the deli counter out front: skip the sandwich and walk right by to...
Venue says WHISKEY WEDNESDAYS! Half Off Jameson and $1.00 Whiskey Wings.