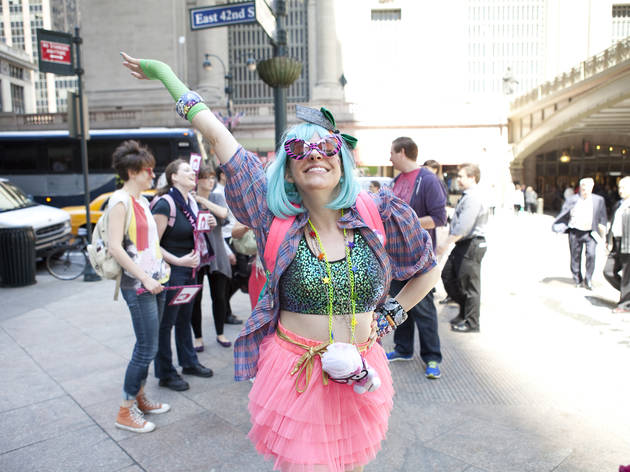 1/20
Photograph: Jessica Lin
Michelle Joni's Skipping Club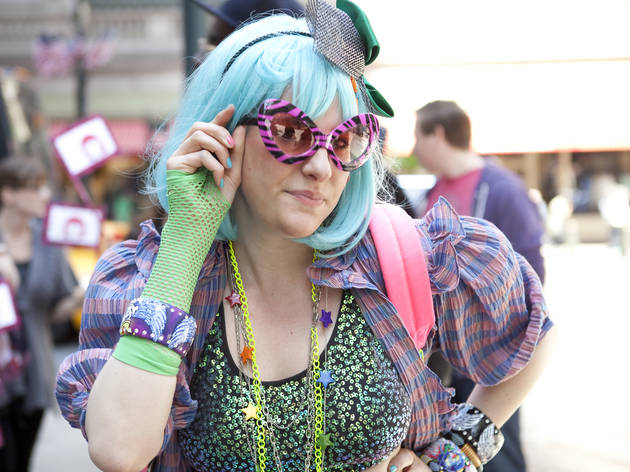 2/20
Photograph: Jessica Lin
Michelle Joni's Skipping Club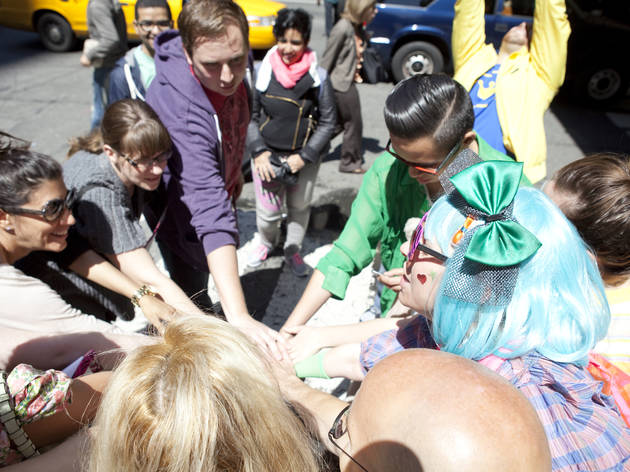 3/20
Photograph: Jessica Lin
Michelle Joni's Skipping Club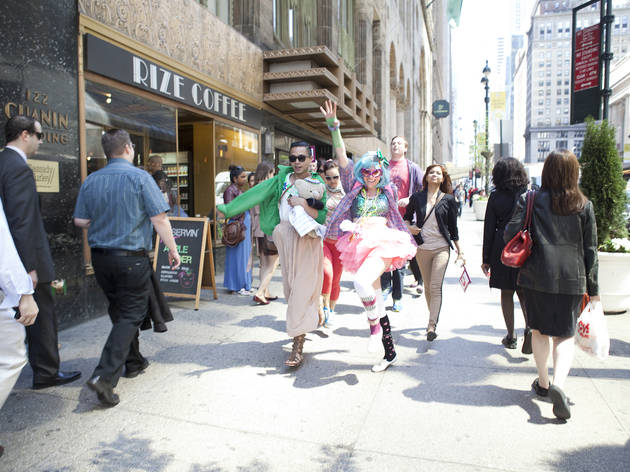 4/20
Photograph: Jessica Lin
Michelle Joni's Skipping Club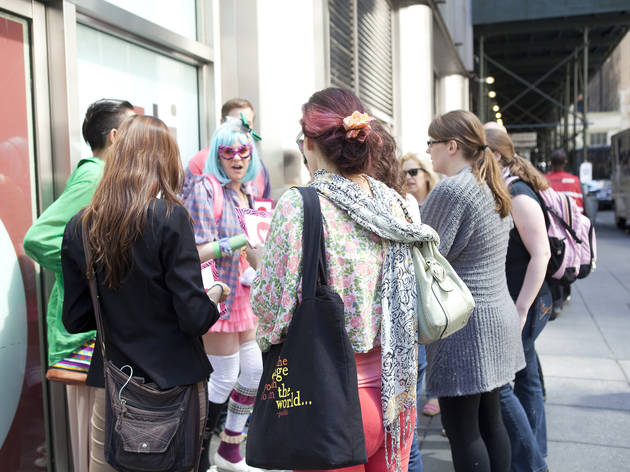 5/20
Photograph: Jessica Lin
Michelle Joni's Skipping Club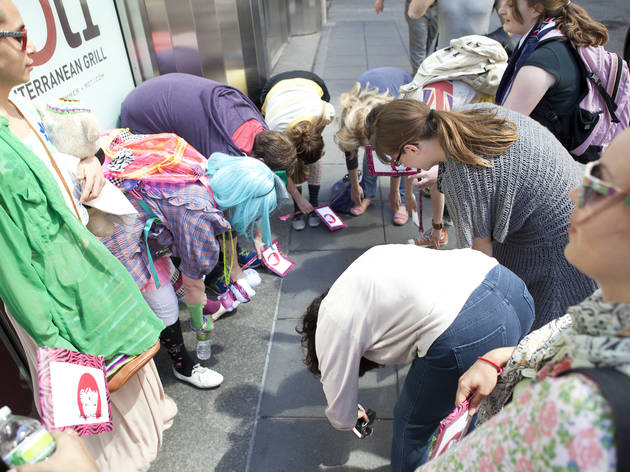 6/20
Photograph: Jessica Lin
Michelle Joni's Skipping Club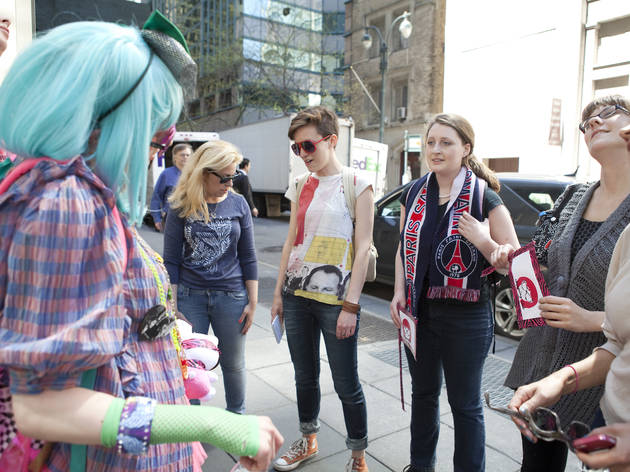 7/20
Photograph: Jessica Lin
Michelle Joni's Skipping Club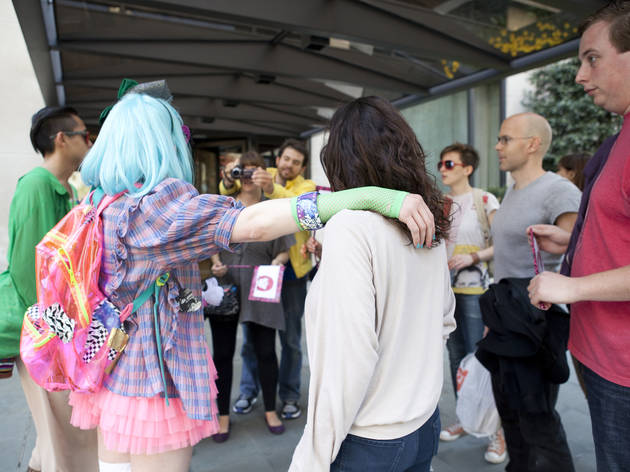 8/20
Photograph: Jessica Lin
Michelle Joni's Skipping Club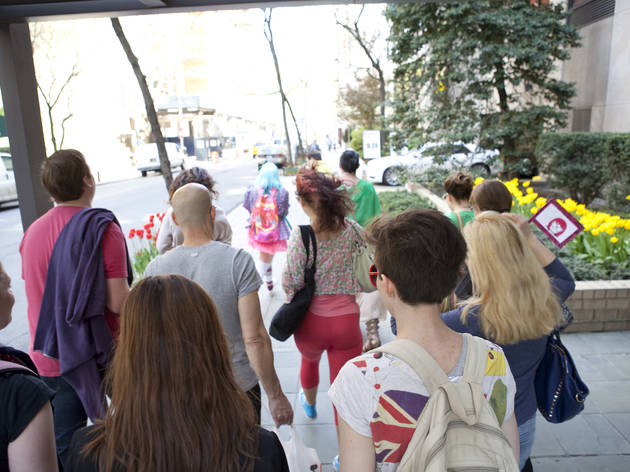 9/20
Photograph: Jessica Lin
Michelle Joni's Skipping Club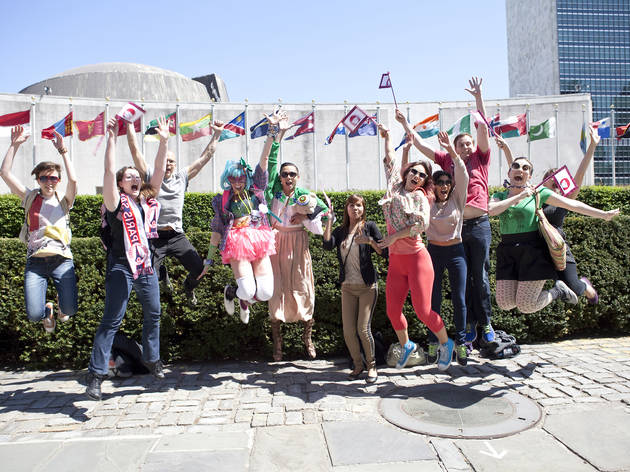 10/20
Photograph: Jessica Lin
Michelle Joni's Skipping Club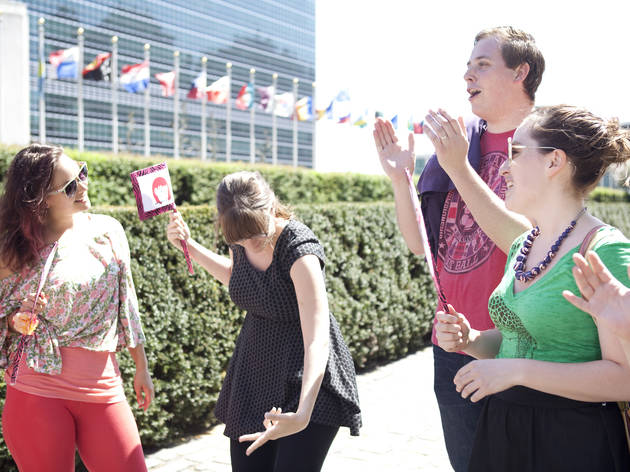 11/20
Photograph: Jessica Lin
Michelle Joni's Skipping Club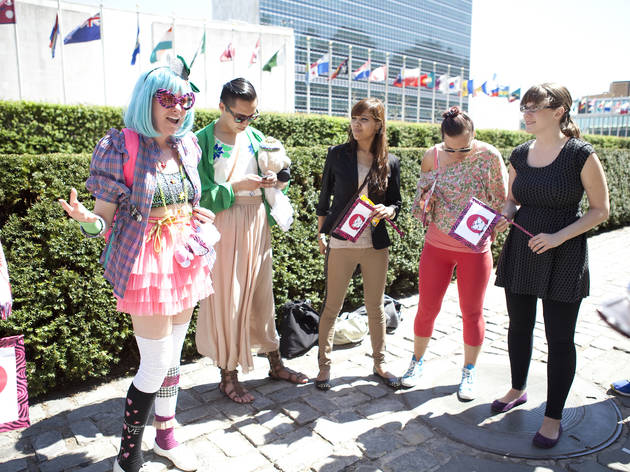 12/20
Photograph: Jessica Lin
Michelle Joni's Skipping Club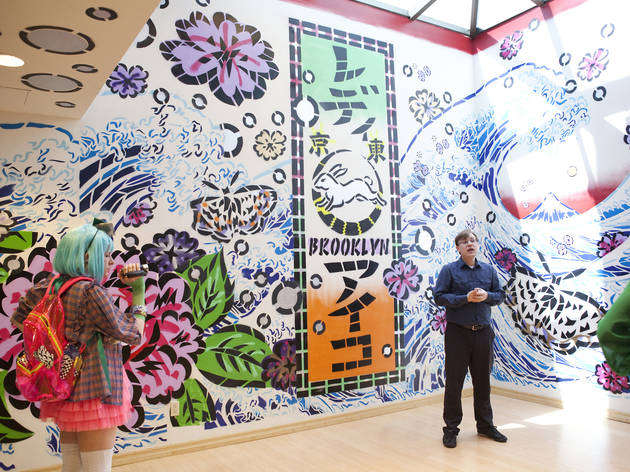 13/20
Photograph: Jessica Lin
Michelle Joni's Skipping Club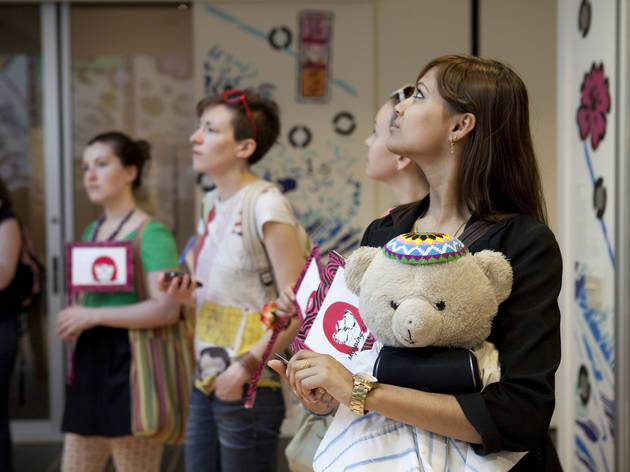 14/20
Photograph: Jessica Lin
Michelle Joni's Skipping Club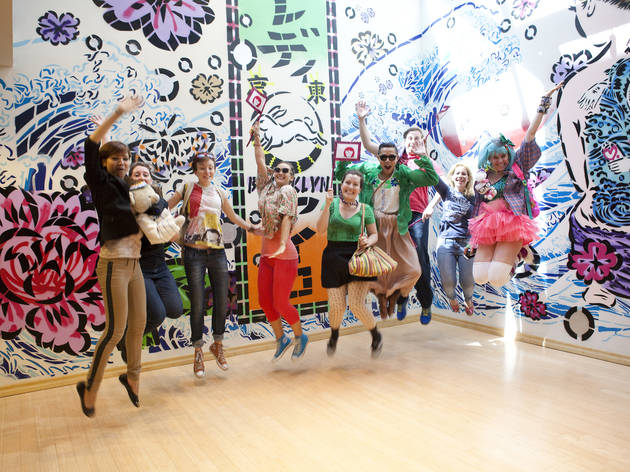 15/20
Photograph: Jessica Lin
Michelle Joni's Skipping Club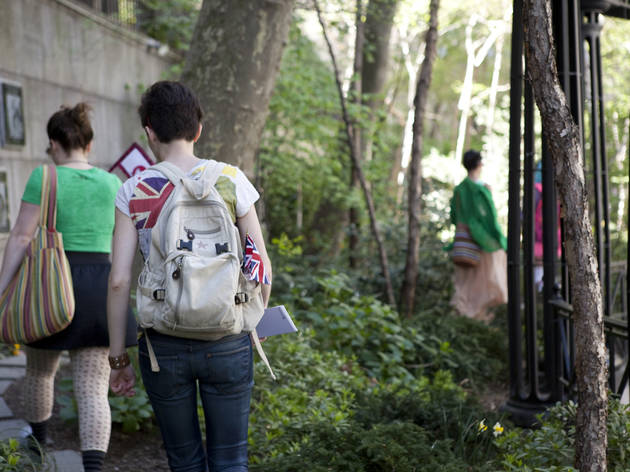 16/20
Photograph: Jessica Lin
Michelle Joni's Skipping Club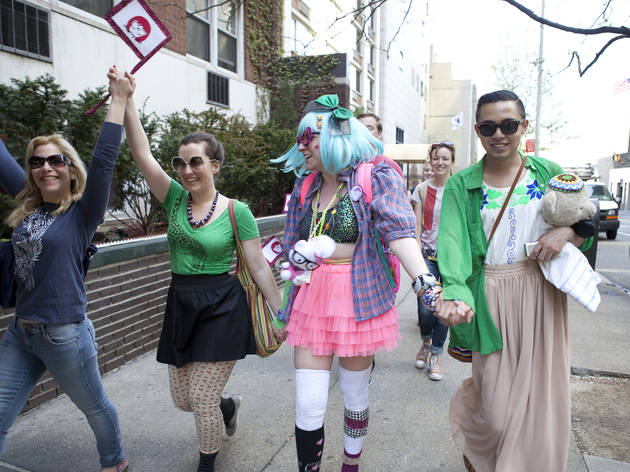 17/20
Photograph: Jessica Lin
Michelle Joni's Skipping Club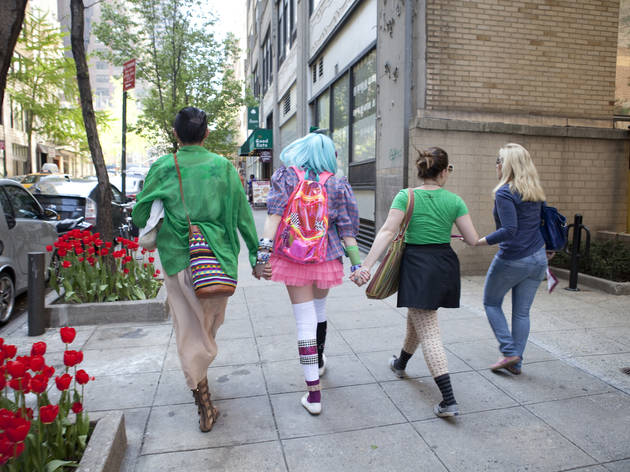 18/20
Photograph: Jessica Lin
Michelle Joni's Skipping Club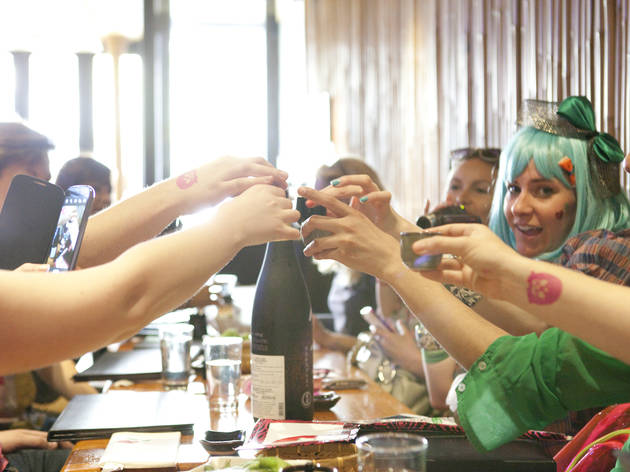 19/20
Photograph: Jessica Lin
Michelle Joni's Skipping Club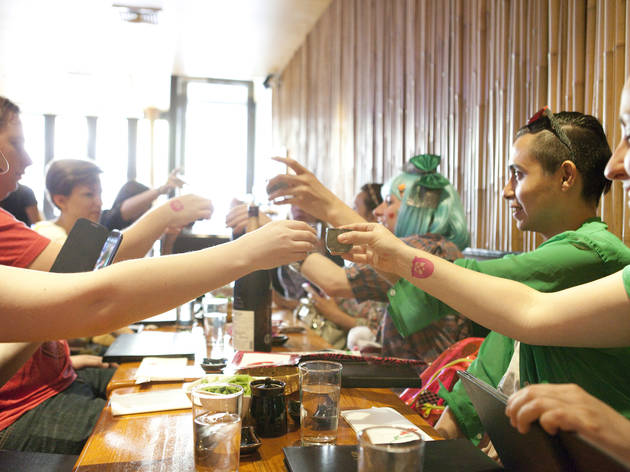 20/20
Photograph: Jessica Lin
Michelle Joni's Skipping Club
Sweat box: Michelle Joni's Skipping Club
Let your inner kid loose on the streets of New York, and get fit while you're at it.
Walking from place to place is pretty dull. How do I get around more like a happy-go-lucky eight-year-old?
Though you probably haven't tried it since your hopscotching days, skipping is actually an excellent cardio workout. And—like many things we inexplicably stop doing once we reach a certain age (building sand castles, flying kites, pretending that cardboard boxes are time machines)—it's really fun.
RECOMMENDED: Find the best NYC fitness classes and gyms
But wouldn't I look like a big old weirdo skipping down the sidewalk alone?
You don't have to—skippers travel in packs. At least they do in Michelle Joni's Skipping Club, a free weekly meet-up for the frolic-inclined that's been in existence since February. "It makes you physically happy," says group founder Michelle Joni Lapidos. "It literally lifts you up and makes you feel lighter inside." Equipped with a brightly colored wig and a teddy-bear speaker blasting Hot Chip and Yolanda Be Cool, she leads a roughly mile-long excursion every Thursday afternoon that includes about half an hour of skipping. The location and theme (usually in Manhattan) change each week.

A theme, huh?
That's right. Each outing, which includes a few pit stops along the way, is centered on a topic of the week (the Occupy movement, the Beatles, Valentine's Day); attendees are encouraged to wear an on-theme outfit. A recent Midtown East edition, United We Skip, passed the U.N. Headquarters, included a tour of the "Edo Pop" exhibit at the Japan Society, and ended with sake and tuna rolls at Sushi Time. The next get-together, on Thursday 16, will take attendees on a tour of Lower East Side boutiques.

I don't think I ever did distance on the playground—do I have to prep for this?
Not really. You'll definitely work up a sweat, but compared to, say, running, it's a pretty low-impact form of exercise. Lapidos, who has asthma, says it's a solid alternative for those who can't jog for extended periods—and it allegedly burns twice as many calories as walking. Jaunts include frequent stops for stretching—as well as pep talks, improv games and dance intervals to break the ice and keep spirits high.

So this is about more than just skipping.
For Lapidos, skipping is one piece of her open, upbeat approach to life: "When you skip down the street, you are different. When you smile, you stand out. People will smile, and they'll remember you." As an exercise guru, this positivity-focused pied piper isn't for everyone, but if you like your workout with a sugar rush, Skipping Club might be just your speed.

Michelle Joni's Skipping Club meets every Thursday at 2pm; R.S.V.P. at facebook.com/michellejonisskippingclub. Free.