Heads up! We're working hard to be accurate – but these are unusual times, so please always check before heading out.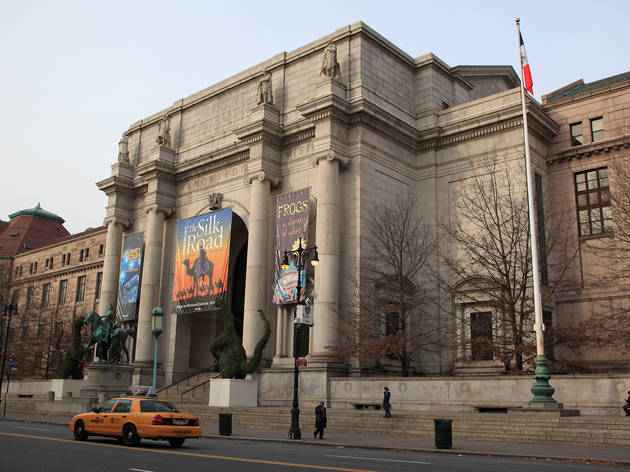 1/4
Photograph: Wendy Connett
What it is Suggested-donation admission at city museums The deal Several of NYC's best cultural institutions, including the Metropolitan Museum of Art, the American Museum of Natural History and the Brooklyn Museum, charge admission based on a suggested donation. And considering how pricey those entry fees can be—the Met, for example, asks $25 for single-day admission—you can save cash by paying far less than full price. The trade-off We won't begrudge you for paying as little as possible when you can get away with it, but neither will we judge the museum employee who gives you the stink eye for ponying up only a dollar. Think of it this way: If you're at the Met for four hours and you pay full price, you'll have spent only $6.25 per hour on entertainment. That's about the same as a movie! The verdict Just be prepared to fork over your measly buck with head held high.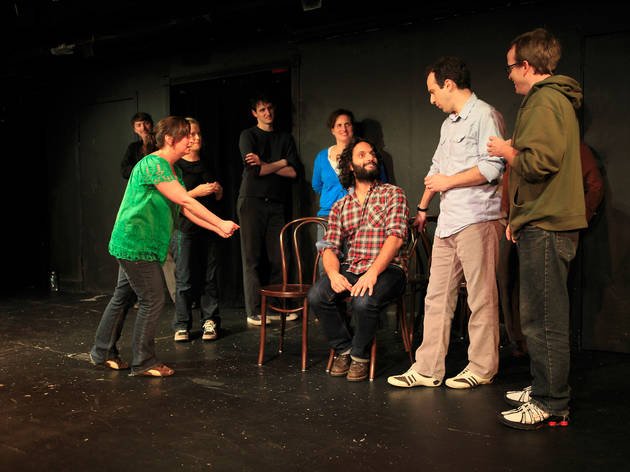 2/4
Photograph: Wendy Connett
What it isASSSSCAT 3000 at the Upright Citizens Brigade Theatre The deal The comedy institution offers two performances of its long-running Sunday night staple: Reserve ahead of time for the 7:30pm performance—which will cost you a Hamilton—or try to get into the free 9:30pm show. The trade-off ASSSSCAT regularly attracts big-name performers—comics such as Horatio Sanz, Bobby Moynihan, Rachel Dratch and UCB cofounder Amy Poehler have been known to stop by—and thus, also attracts big crowds. If you want to claim a spot at the free show, you'll have to camp out: Attendees often line up around 6pm or even earlier. The verdict Think of how many cheap PBRs you can buy with the $10 you'll save once you actually get in! • 307 W 26th St between Eighth and Ninth Aves (212-366-9176, ucbtheatre.com). Sun 7:30, 9:30pm; 7:30pm $10, 9:30pm free.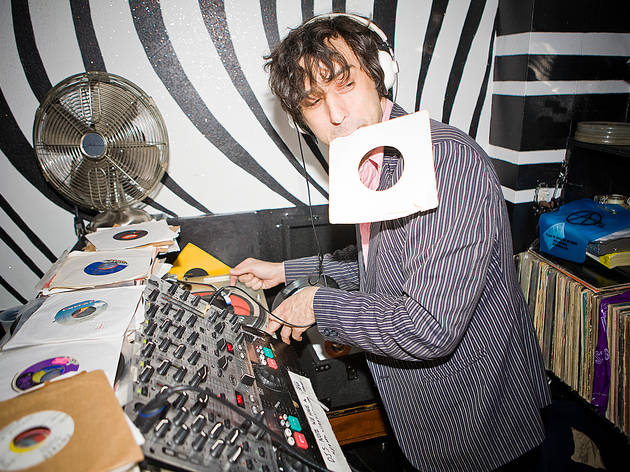 3/4
What it isShakin' All Over Under Sideways Down at Home Sweet Home The deal Beloved local DJ Jonathan Toubin mans the decks at this weekly party, playing a mix of R&B and rock & roll. He's often joined by other top-notch spinners: On Fri 17, WFMU's Todd-o-phonic Todd will pop by for a set. If you show up before 11pm, admission (normally $5) is free. The trade-off Toubin's set doesn't actually begin until 11pm, and before that, East Village thrift store Metropolis Vintage sponsors a happy hour with other DJs and discounted drinks. Score, right? Well, unless you party so heartily that you're pooped by 11. The verdict Duh—saving cash on booze is a good thing. Show up early, pace yourself and you'll be fine. • 131 Chrystie St between Broome and Delancey Sts (212-226-5708, homesweethomebar.com). Fri 11pm; $5. Happy hour 8–11pm; free.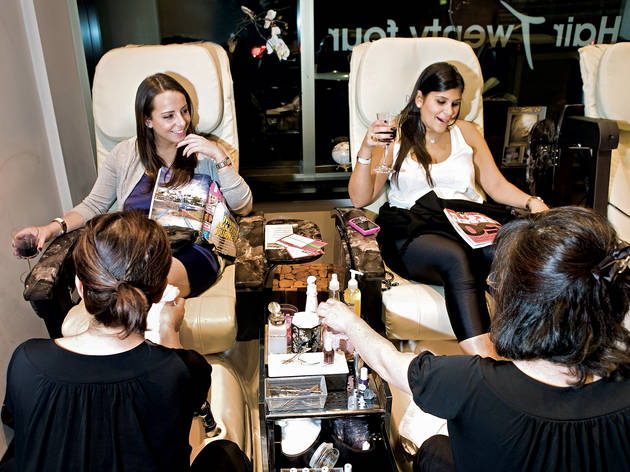 4/4
What it isHair Party 24 Hours The deal Busy New Yorkers can schedule a haircut at any hour of the day or night at this midtown beauty center, which is open 24/7. If you're willing to wake up early, or can take a midday break from work, the salon offers a discount price on blowouts—the service, which normally starts at $90, can be had for as little as $40. (Prices vary depending on the length of your hair.) The trade-off The discount is available only between 6am and noon. Depending on your schedule, this could work out perfectly (if you need a blowout before work). Plus, the spa features a wide range of services that you can tack on, such as manicures and pedicures. The verdict You'll find blowouts for the same price at other spots throughout the city, so whether or not you want to take advantage depends on how much the timing appeals to you. • 76 Madison Ave at 28th St (212-213-0056, hair24hours.com)
The best New York deals: Is this deal worth it?
We've weighed the pros and cons of four of the best New York deals—find out if they're worth your time (and cash).