Heads up! We're working hard to be accurate – but these are unusual times, so please always check before heading out.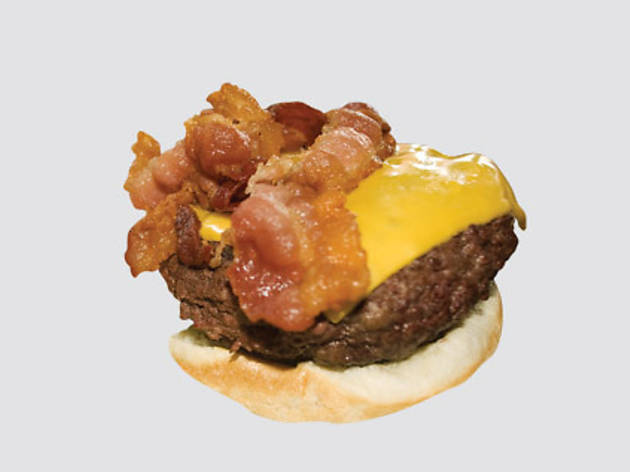 1/5
The Bistro Burger at Corner Bistro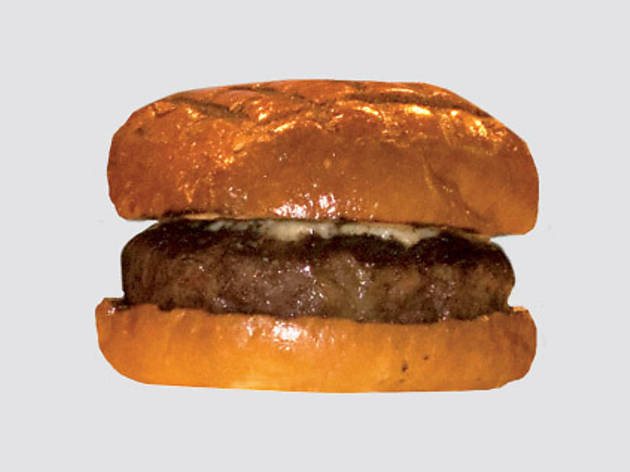 2/5
The Spotted Pig Burger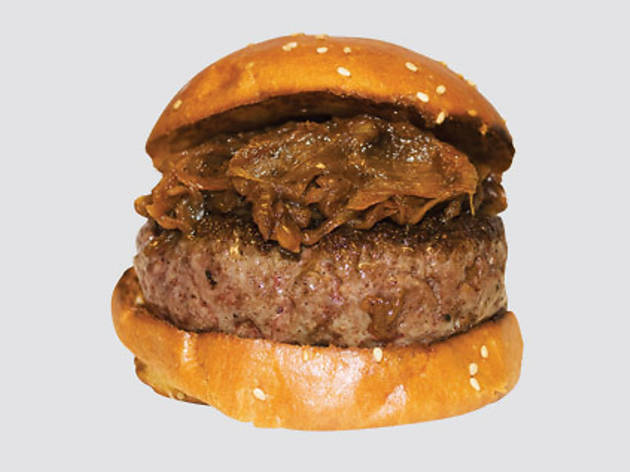 3/5
The Minetta Tavern Black Label Burger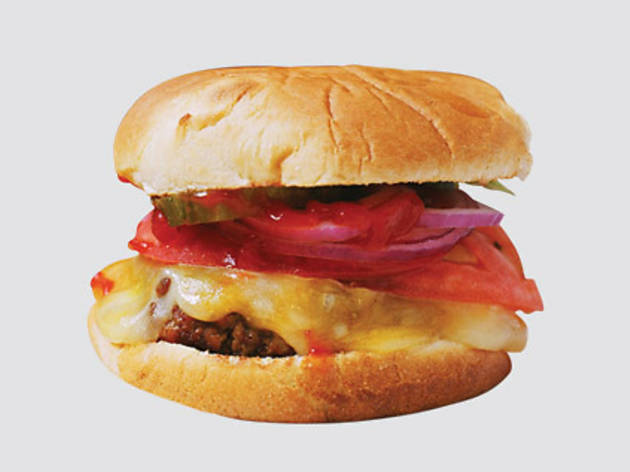 4/5
Burger Joint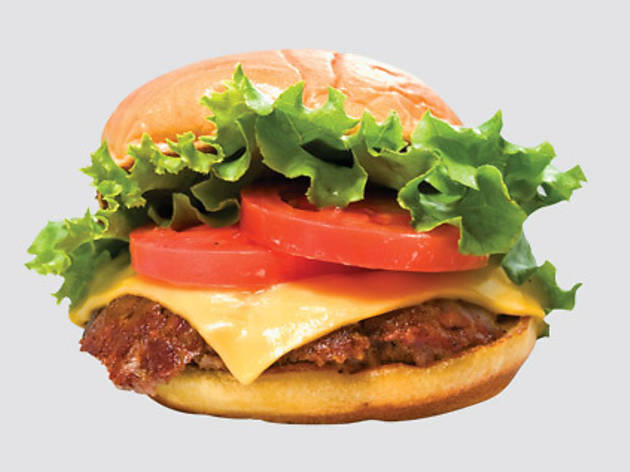 5/5
The Shake Shack Burger
The essential New York burger
Tom Colicchio, Josh Capon, Pat LaFrieda, Nick Solares and Frank Bruni tell us about their vital picks.
Gabriella Gershenson, Eat Out editor:
"The Black Label burger at Minetta Tavern embodies the paradoxes of being a New Yorker—at $26, it's as ostentatious as it is decadent, yet being a burger, it's no-nonsense, all-American and completely down-to-earth. Though the pricing seems absurd, the superbly tender patty, a custom Pat LaFrieda blend, is essentially chopped steak on a buttered bun, smothered in caramelized onions."

RECOMMENDED: All of NYC's best burgers

Anita Lo, Top Chef Masters alum, founder of Rickshaw Dumpling Bar:
"I must first disclose that I have not been to any of the outer-borough burger destinations such as DuMont Burger, nor have I had a chance to try the newest places, such as Bill's Bar & Burger. And many of the city's burger joints are disqualified from my poll as they do not serve the meat cooked to my liking, rare. That being said, I think there are two categories of hamburgers that need to be judged separately. For the creative burger, I vote for Alex Raij's "El Doble" at Txikito—the two patties allow for just the right amount of smoked sheep's cheese, which is nicely offset by a peppery bite in the salsa especial. For the classic burger, I like my old standby, the Bistro Burger at Corner Bistro. The meat is deliciously loose and juicy, with all my favorite garnishes—bacon, American cheese, lettuce, tomato and raw onion. And it's just a few blocks from my apartment, making it accessible, everyday and comforting—just what a classic burger should be."

Josh Capon, New York City Wine & Food Festival Blue Moon Burger Bash winner and executive chef at Lure Fishbar:
"I would say Burger Joint. I've always thought that it was really cool to go into this fancy hotel and see this neon sign that leads to this gritty hole-in-the-wall. I actually grabbed a burger there before brunch at Norma's. My wife said, 'Where did you go?' and I said, 'To the bathroom.'?"

Pat LaFrieda, third-generation meat purveyor (warning: he's biased!):
"We only eat at our customers' places, because we need to see all of them. So when it comes to someone I don't serve, I couldn't tell you much. To me, the most essential hamburger in New York—the hamburger that New York needs—is Shake Shack. It draws hundreds of people on line to wait for a burger. The Minetta Tavern Black Label burger is the best burger in the city, but you're comparing 100 customers a day to 1,000."

Frank Bruni, former New York Times restaurant critic and author of Born Round:
"I have to say Shake Shack. This is clearly a New York success story and a New York fetish of epic proportions. The Black Label burger wouldn't be my choice, because at $26, it's a burger of the elite. It's essential to a certain subset of New York that is a very, very prominent and legendary aspect of this city, whereas the Shake Shack burger, while not inexpensive, is the people's burger."

Nick Solares, roving reporter for A Hamburger Today blog (aht.seriouseats.com):
"The Shake Shack [burger] is a good egalitarian answer. Minetta Tavern's burger is my favorite in the world, but it's not essential New York, because it's unimportant to so many New Yorkers who will never have a chance to eat it. Anybody can go to Shake Shack: It doesn't require anything more than $5 and an hour of time."

Tom Colicchio, Top Chef star, founder of Craft restaurants:
"The The Spotted Pig for its great beef flavor; love the blue-cheese–roast-onion combo."

Mimi Sheraton, food writer:
"I don't really have a good current opinion on that. There are a lot of burgers I eat in my neighborhood, but I haven't been to 5 Napkin Burger or any of those places. I can tell you that when I go for a beef burger, I don't want all that stuff piled up on top of it—I don't want bacon or pork belly or foie gras. I want to taste the burger. What I have had that I liked very much was the lamb burger at Bar Artisanal. I've been trying to make one that comes out that well."

Betty Fussell, food writer and author of The Story of Corn:
"I like to make them myself at home. I like a 70–30 ratio of lean to fat. I like plenty of fat—the more fat in there the better. And I like to make them old James Beard style: I like to put a pat of butter inside."
On Minetta Tavern: "I go out to eat so rarely...when I go out to eat, I get a steak, not a burger."