The hangover brunch
Nurse yourself back to health with a self-induced food coma, or take the edge off with free Bloody Marys.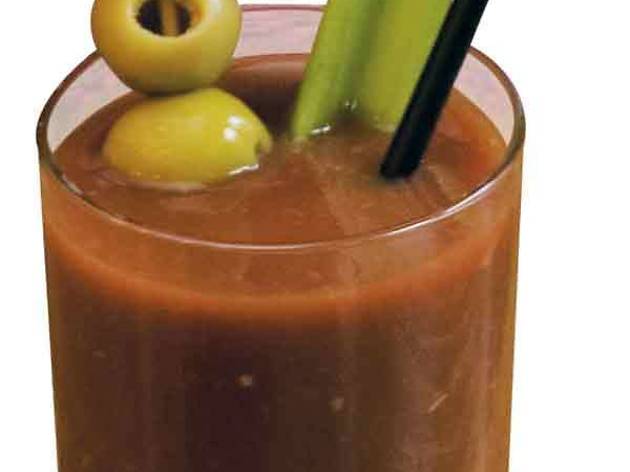 RECOMMENDED: All our listings for the best brunch in NYC
Grease your way to health
Miss Maude's Spoonbread Too
Though not as famous as nearby Sylvia's, this Harlem purveyor of down-home Southern cooking serves up heavy, rib-stickin' fare, such as buttermilk biscuits and grits. Fried chicken is a specialty, made even more special by resting on top of pecan waffles.
La Bonbonierre
This tiny Greenwich Village diner proudly serves plates of grease-laden grub. Dig into the appropriately crunchy potato chip omelette, or a stack of chocolate-chip pancakes. Fountain drinks, such as a commendable chocolate egg cream, don't disappoint. 28 Eight Ave between 12th and Jane Sts (212-741-9266). Daily 7am-7pm.
Charles' Southern Style Kitchen
Another serious soul-food destination in Harlem, Charles Gabriel's menu is defined by a porcine-oriented breakfast, some of the most celebrated fried chicken in the city and affordable brunch-only items like shrimp and chips. And at $10, the generous buffet is a steal you can really wrap your greasy mitts around.
Dizzy's
A kitschy diner glistening in red vinyl and chrome, Dizzy's draws even the most bleary-eyed customers for its roster of house favorites, like the Finer Diner grilled cheese done "our way," triple-decked with cheddar, tomatoes and bacon. Come back later for homey bacon-wrapped meat loaf with roasted-garlic mashed potatoes and green beans.
Take the edge off
Essex
When hair o' the dog is the only cure, Essex comes in handy with a $16 brunch prix fixe that includes three complimentary Bloody Marys, screwdrivers or mimosas. The food isn't the real star, but having a choice of three types of eggs Benedict (with, Canadian bacon, crab and lobster) sure helps.
You might also like
Best brunch in NYC
See more in Food & Drink