Heads up! We're working hard to be accurate – but these are unusual times, so please always check before heading out.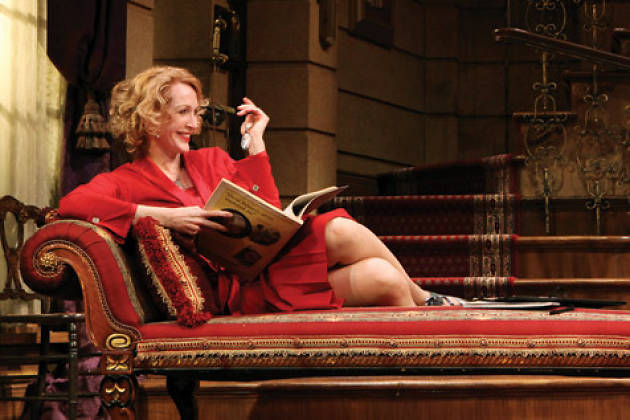 1/8
Jan Maxwell in The Royal Family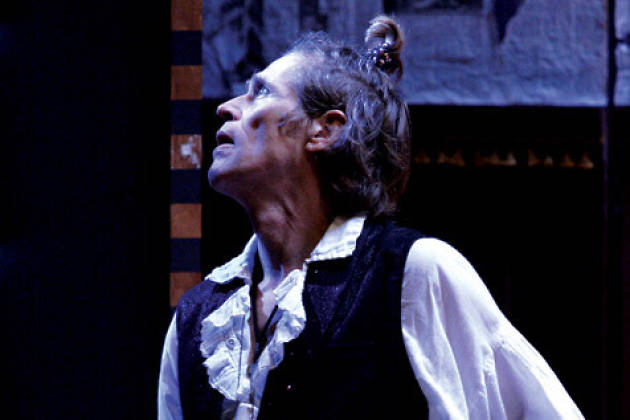 2/8
Willem Dafoe in Idiot Savant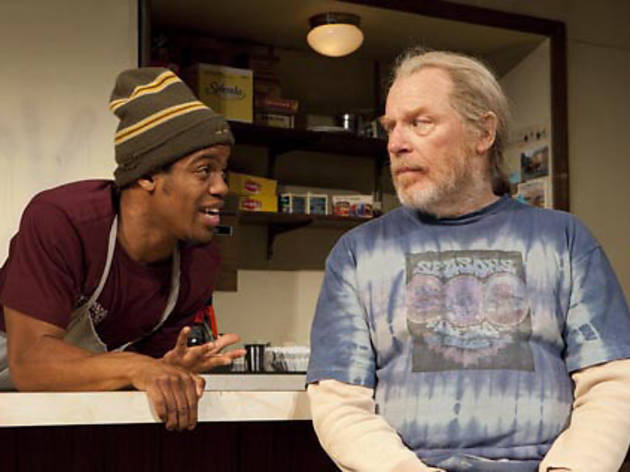 3/8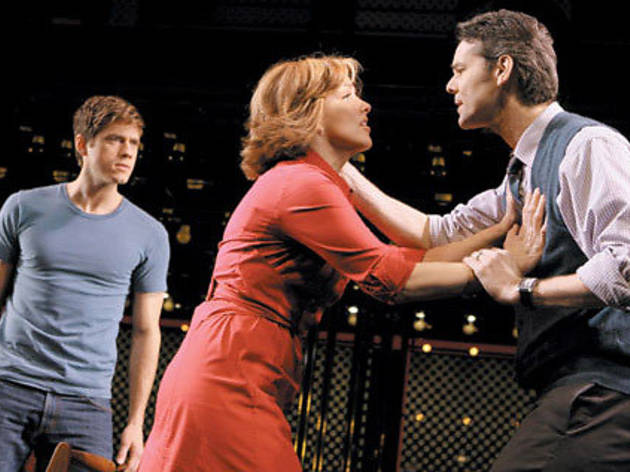 4/8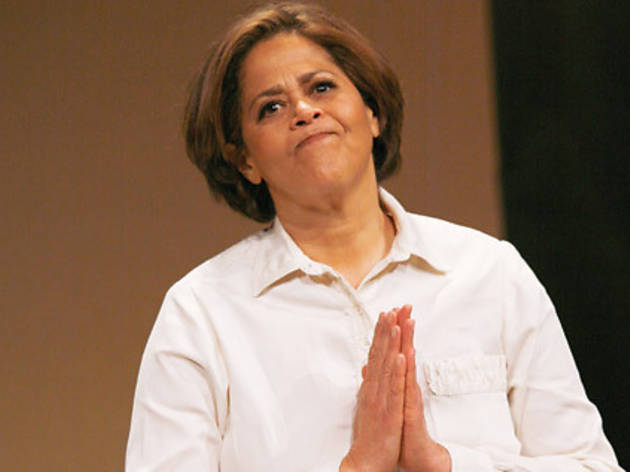 5/8
Anna Deavere Smith in Let Me Down Easy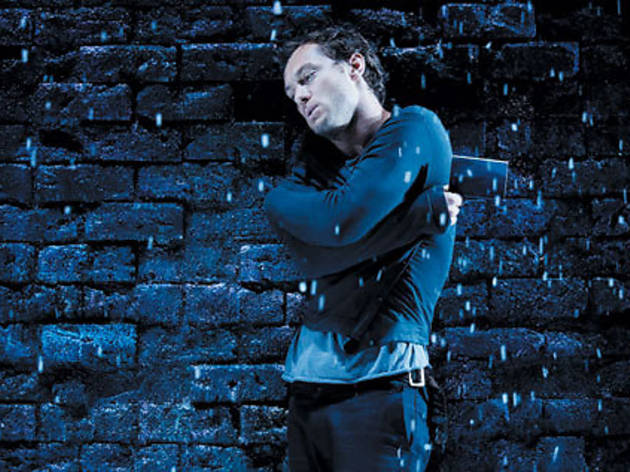 6/8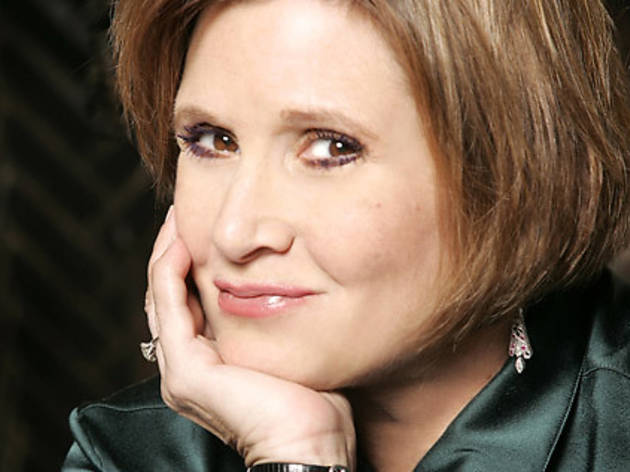 7/8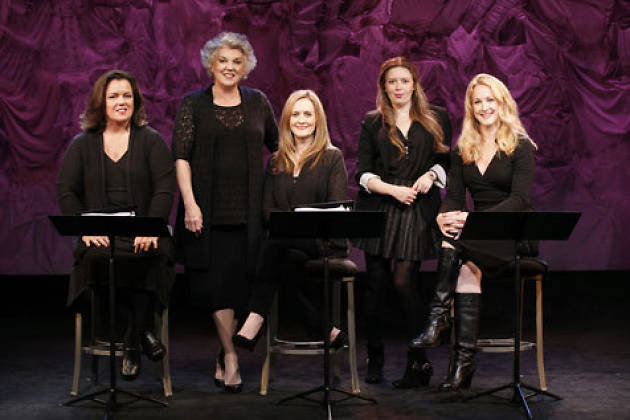 8/8
Theater performances to see right now
James C. Nicola, Marian Seldes, Jeffrey Richards and Seth Rudetsky weigh in on their crucial picks.
David Cote, Theater editor
Best Broadway performance: "Jan Maxwell in The Royal Family. Maxwell is a performer who spans both an old-fashioned screwball style and a more self-conscious, I'm-commenting-on-my-performance approach. She's great at comedy not because she's begging for our laughs, but because she couldn't care less. Maxwell's role as Julie Cavendish is by turns bored and hyper, girlish and world-weary, elegant and goofy."

Best Off Broadway performance: "Willem Dafoe in Idiot Savant. Okay, honestly, I have not seen this show yet, but anything with Dafoe—that scary, gangly, toothy holy fool—is worth seeing. He and director Richard Foreman are veterans of the New York theater avant-garde and together, they will probably blow your mind with superbly orchestrated weirdness."
Jeffrey Richards; producer, press agent, Spring Awakening, August: Osage County and Superior Donuts
Broadway: "Michael McKean and Jon Michael Hill in Superior Donuts. I think they're the most extraordinary pairing since Judd Hirsch and Cleavon Little in I'm Not Rappaport, and I admit [as one of the producers], I'm totally subjective. If I have to pick a show that I didn't produce, it's the brilliant work of the ensemble in Next to Normal."

Off Broadway: "Another ensemble: the actors in Still Life [which just closed]. I can also tell you about the essential performances I'm looking forward to: I can't wait to see Angela Lansbury do A Little Night Music [as Madame Armfeldt] and Nathan Lane [as Gomez] in the Addams Family musical. I think they were born to play those roles."
James C. Nicola; artistic director, New York Theatre Workshop, Rent, among others
Broadway: "Alice Ripley in . As a mentally ill mother, she's doing something that I've never seen in musical theater in terms of the specificity and the intensity of her acting."

Off Broadway: "Anna Deavere Smith in Let Me Down Easy. It's hard to separate her performance from her writing. To find a performer who can make the act of thinking theatrical is miraculous."
Marian Seldes; grande dame of theater, Tony winner for A Delicate Balance
Broadway: "Jude Law in Hamlet. His entire experience is thrilling because he makes it feel as if it were a new play that you've never seen before. I think Jan Maxwell is extraordinary, but for me to say she's essential is like me saying Rosemary Harris isn't! I just can't do that. It's like leaving someone else out."

Off Broadway: "Listen, darling, I didn't know who to choose and I think it's because I don't go to see one actor; I go to experience a play. That's why I had such trouble! I knew you'd be disappointed in me."
Seth Rudetsky, Sirius XM radio host and Broadway actor and personality
Broadway: "Carrie Fisher in Wishful Drinking. Her line readings are hilarious, and she busts her performance in Star Wars and follows it up with an actual clip! It's amazing to see a celeb bust themselves using audiovisual aids."

Off Broadway: "Tyne Daly in Love, Loss and What I Wore. Those of us who still wear our collars up love watching Lacey up close! She's taking over Rosie O'Donnell's role—which will be really exciting. The night I saw the show, she was in her original part, and someone in the audience on the right yelled out, 'I can't see!,' and instead of telling the woman to be quiet, she angled the rest of her performance to the right. Hilarious."