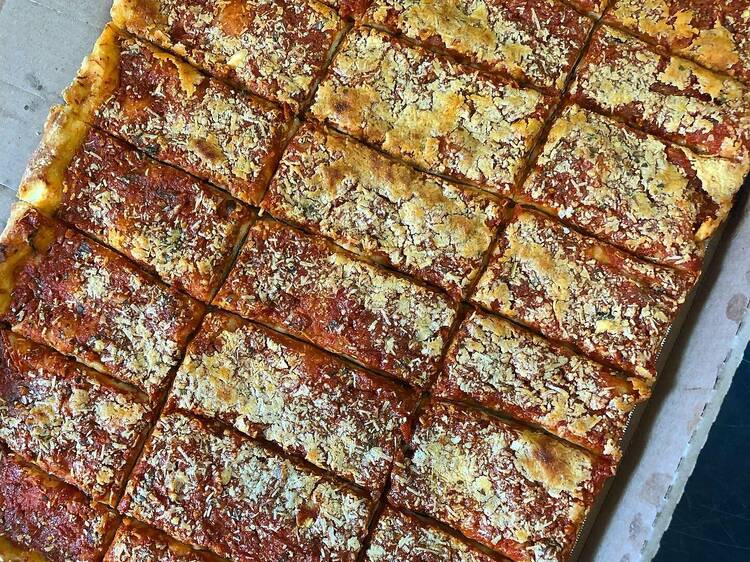 Photograph: courtesy of @harmeetseats
1.

A melting pot of flavors in Utica
Home to some seriously delicious regional specialties, this overlooked city is a best-kept gastronomical secret. Try some chicken riggies (a spicy, creamy rigatoni dish loaded with veggies and chicken) at Bella Regina, Utica greens (braised escarole loaded with breadcrumbs, cherry peppers, prosciutto, and pecorino cheese) at Georgio's Village Cafe, and tomato pie (a cold focaccia-like bread topped with tangy tomato sauce) at O'Scugnizzo Pizzeria. Wash it all down with a beer at Saranac Brewing Company.
Regional specialties aside, Utica is home to large populations of Bosnian, Burmese, Somalian, Vietnamese, and Polish communities. This melting pot of a city is well-reflected in the local food scene, with a fermented tea leaf salad at Lotus Garden, and Muju International Groceries for specialties like pani puri and momos.

How to get there: Amtrak to Utica station (UCA)
Where to stay: The DoubleTree by Hilton Utica is a historic hotel in a prime location.