Make your NYC subway commute easier with these tricks
Find out where to stand, what to avoid and how to make getting a MetroCard easier with this list of NYC subway hacks and tricks.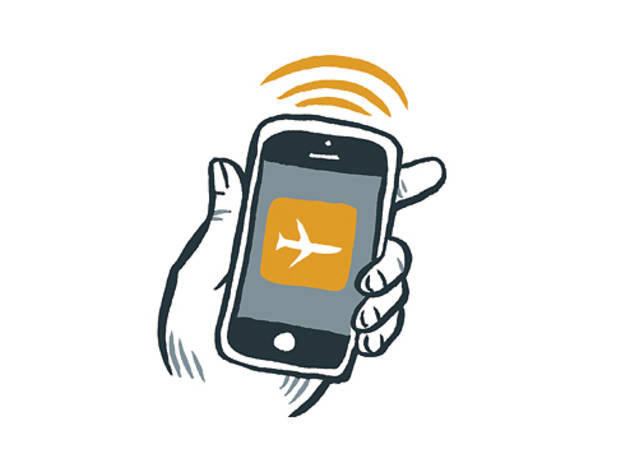 1/5
Save your mobile strength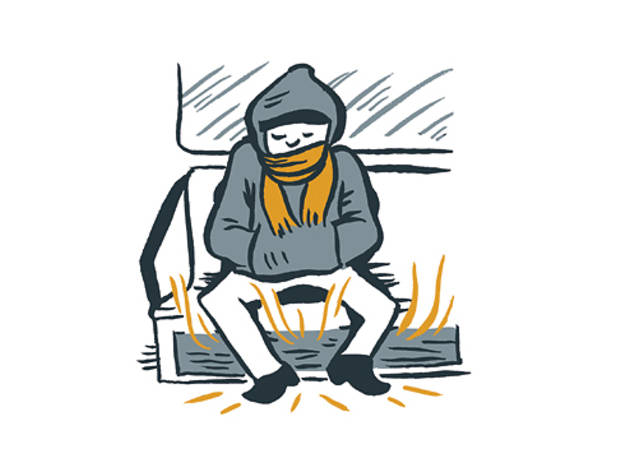 2/5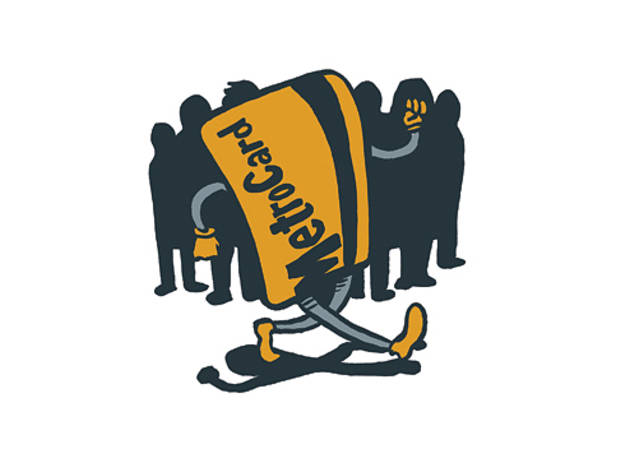 3/5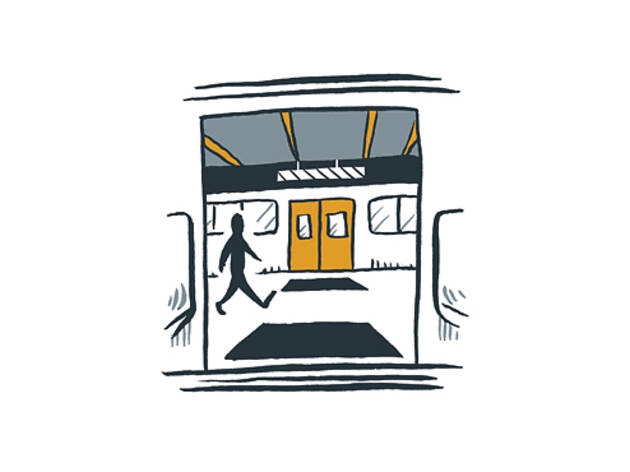 4/5
Look for the zebra stripes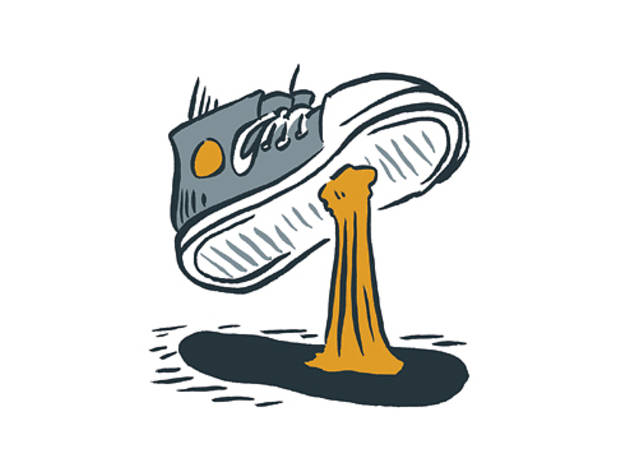 5/5
Let's face it: Taking the NYC subway is often an ordeal, what with the crush of people and the random unforeseen delays. But even though there are certain aspects of your commute that you can't control, there are some small ways you can make it a tiny bit easier. Check out these tips and tricks for navigating the NYC subway with ease, and your rides will become ever-so-slightly less irritating.
RECOMMENDED: All public transportation in NYC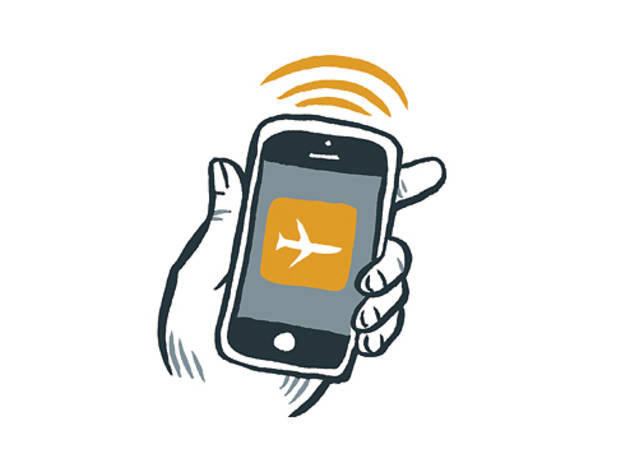 Save your mobile strength
If you just have to play Candy Crush during your morning commute, use this trick to help conserve your phone battery: Set it to airplane mode, which keeps the device from constantly seeking a nonexistent wireless signal. Of course, if you're an AT&T or T-Mobile customer, you can easily hook into Wi-Fi or make phone calls at 36 stations in Manhattan. This fall, Sprint and Verizon will also offer both services, and the MTA hopes to cover all 277 underground stations within the next four years.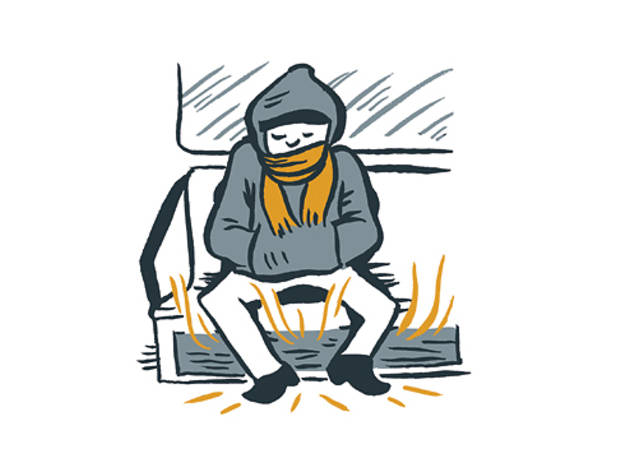 Warm up by sitting down
Winter is coming, and one place to take refuge from the season's freezing temps is on a subway car—especially if you can grab a seat. The heating units that warm up the carriages are located underneath the benches of many cars, so you can thaw your chilly feet on cold days.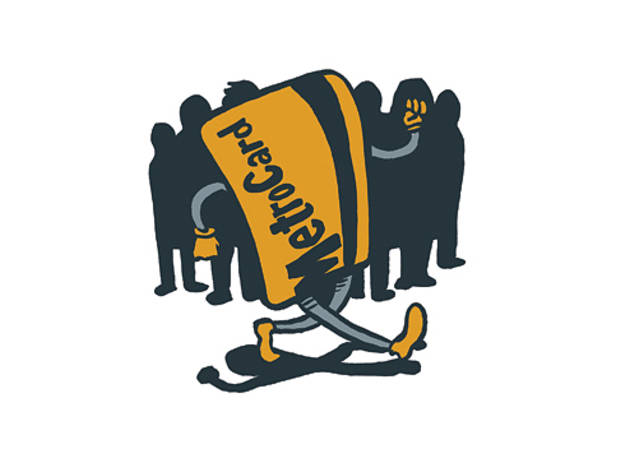 Avoid the MetroCard line
Sign up for an EasyPay MetroCard account online to skip vending machines entirely. Choose between a monthly unlimited or a pay-per-ride card, and the card will auto-fill with either a dollar or a ride amount. You can also track swipes to see which option is more cost-effective.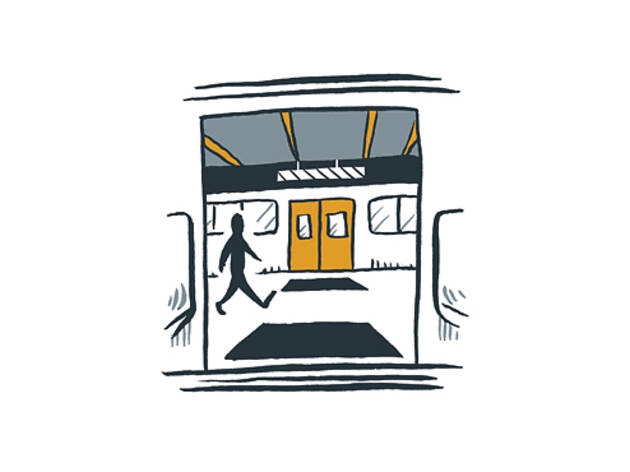 Look for the zebra stripes
If you need to board in the middle of a subway train, keep an eye out for the black-and-white-striped bar that hangs above platforms. This is the conductor's indication board: Operators typically ride in the middle car, and point to this sign to show the whole train has arrived in the station.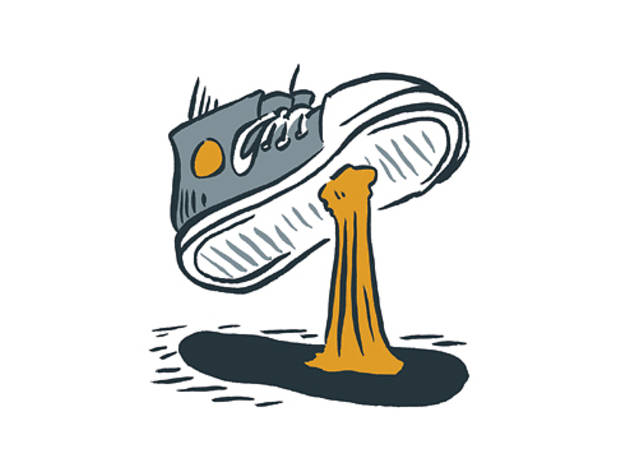 Know where to stand
One way to figure out where subway doors may open involves gum. Look at the platform floor—if you see a mural of black splotches, it indicates where people have been spitting their gum out when the doors open. (Though if a platform was recently cleaned, you're SOL.)