Heads up! We're working hard to be accurate – but these are unusual times, so please always check before heading out.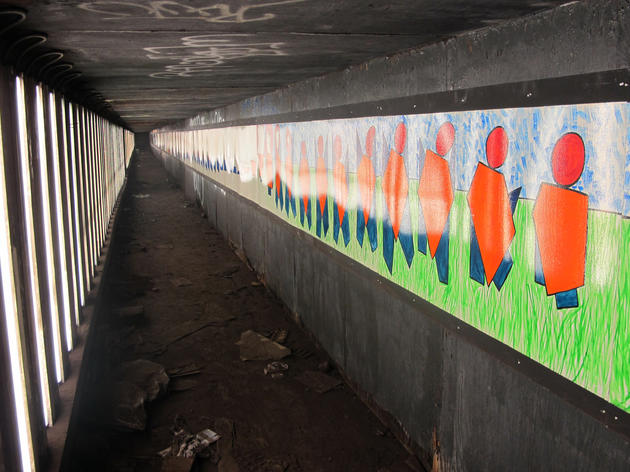 1/4
Photograph: Courtesy Bill Brand
The Masstransiscope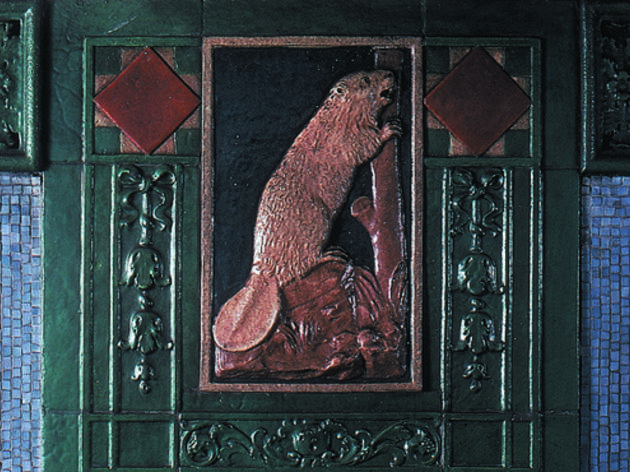 2/4
Photograph: David Lubarsky
Astor Place Beaver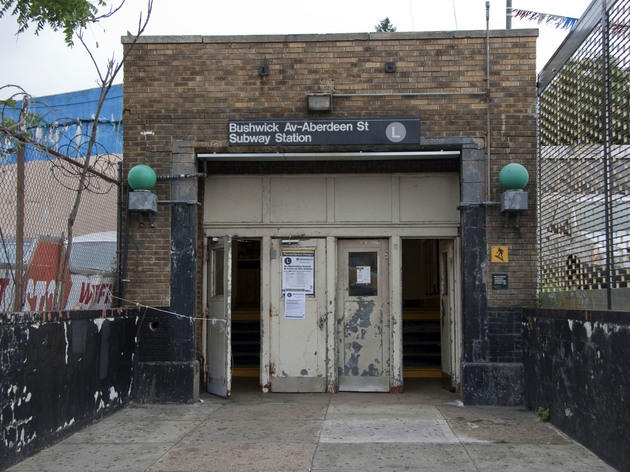 3/4
Photograph: Jonathan Aprea
Bushwick Ave–Aberdeeen St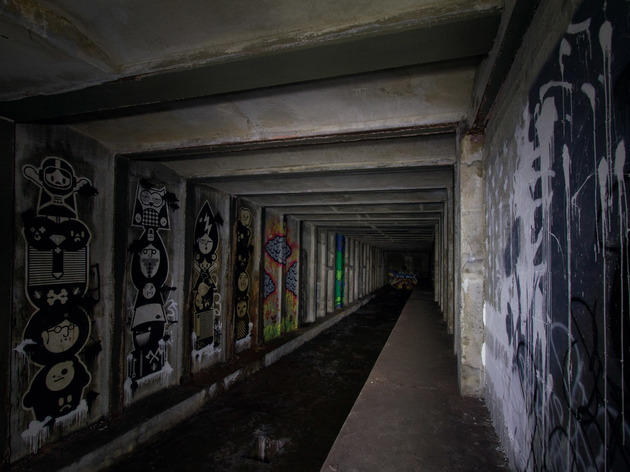 4/4
Photograph: Courtesy The Underbelly Project, We Own The Night, Rizzoli
The Underbelly Project
NYC subway station secrets, hidden stops and abandoned places
The NYC subway system is full of secrets—find out about overlooked NYC subway art, hidden station entrances and two disused stops (and how you might spot one).
You may think you know everything about the NYC subway—we get it, you're a New Yorker, you're already an expert—but there are undoubtedly weird tidbits that you haven't heard about the transit system. For instance, did you know there's a Brooklyn subway stop located in a car dealership? Read on to find more secrets of NYC subway stations, including other abandoned stations and how one iconic artwork was recently restored.
RECOMMENDED: All public transportation in NYC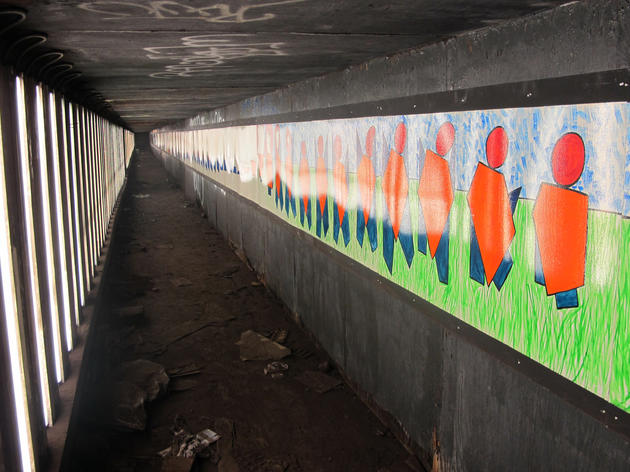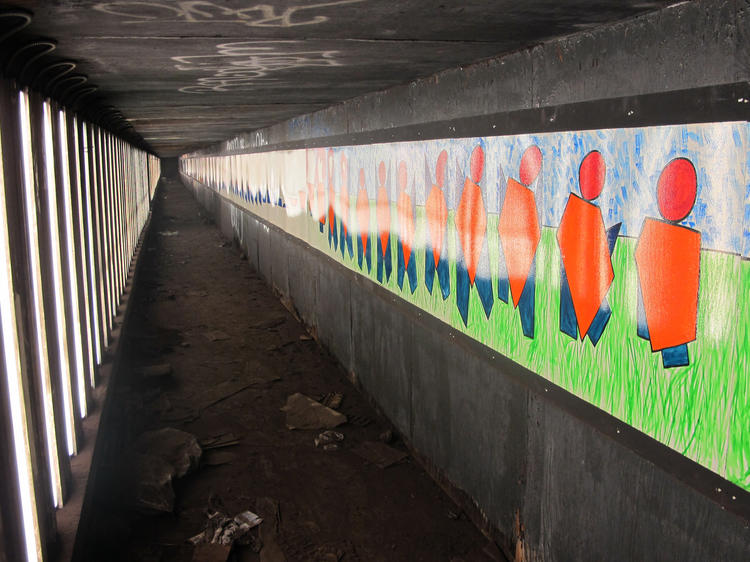 Photograph: Courtesy Bill Brand
Glimpse a newly restored icon
Masstransiscope has brightened many a New Yorker's commute since 1980, when artist Bill Brand installed it in a vacant stop at the base of the Manhattan Bridge's Brooklyn side. The zoetrope features 228 hand-painted panels that can be seen through vertical slits along the track. A 2008 restoration helped preserve Brand's artwork, but it was damaged in the wake of Hurricane Sandy, when vandals took advantage of the stalled subways to spray-paint and tear down some of the panels. Thankfully, Brand completed another restoration earlier this year—jump on a Manhattan-bound B or Q train at DeKalb Ave to have a look.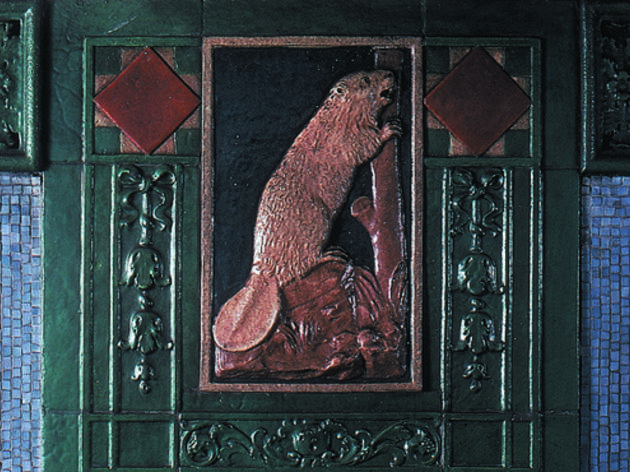 Photograph: David Lubarsky
Spot the big brown beavers
The Astor Pl station is named for John Jacob Astor, a German immigrant who built his fortune in the beaver-pelt trade, eventually becoming the United States' first millionaire. To honor him, architects Heins & LaFarge—who designed the structural and decorative details of many of the oldest subway stations—commissioned ceramic plaques, each featuring a large beaver biting a tree. The markers, made by Boston's Grueby Faience Company, can be found at the southern end of each platform.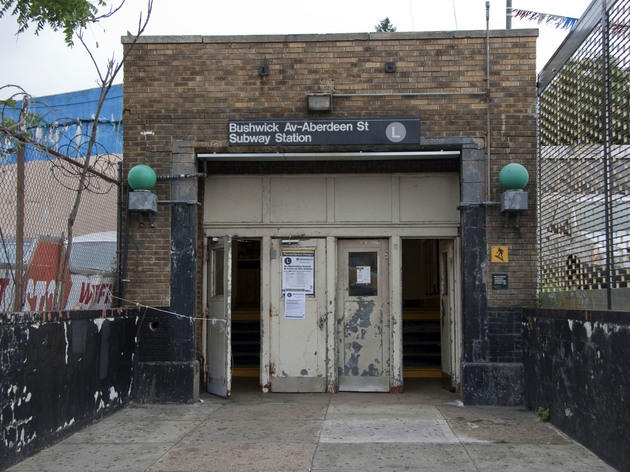 Photograph: Jonathan Aprea
Subway entrances in odd places
Several access points for the transit system's 468 stations aren't in plain sight—many are tucked away in weird locales. The only entrance to the Bushwick Ave–Aberdeen St L stop is within a car dealership; you can spot it only if you're standing directly in front of the doors. The Clark St 2/3 stop is housed in the same building as the Hotel St. George in Brooklyn Heights—elevators inside a lobby with shops take you to the tracks. And though there's no longer an accessible stop at the Trinity Building on Broadway, an Art Deco subway entrance sign remains; fittingly, a Subway sandwich shop is now located in its place.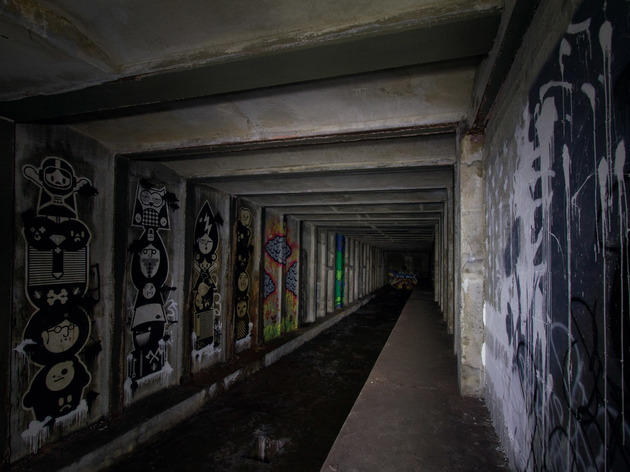 Photograph: Courtesy The Underbelly Project
Graffiti goes way underground
Williamsburg's South 4th Street station isn't just abandoned—it was never used at all. Work on the stop began in 1929 as part of the proposed "Second System" expansion, but the one-two punch of the Great Depression and World War II killed progress for good. But street artists have accessed the site: In 2010, the Underbelly Project illegally occupied the space (allegedly—the group never revealed its exact location), showcasing the work of more than 100 artists.
See an abandoned stop, sort of
Yeah, yeah, the secret's out about the old City Hall station—if you really want to impress your pals, tell them about Worth Street. This now-deserted stop was located on the first IRT subway route, which went from City Hall to 145th Street. The stop closed in 1962, when the Brooklyn Bridge station was lengthened; the entrance was so close to Worth Street that the latter was deemed unnecessary. You might be able to peek at the platform while riding the 6 train between Brooklyn Bridge–City Hall and Canal St (but it is kind of dark).