Heads up! We're working hard to be accurate – but these are unusual times, so please always check before heading out.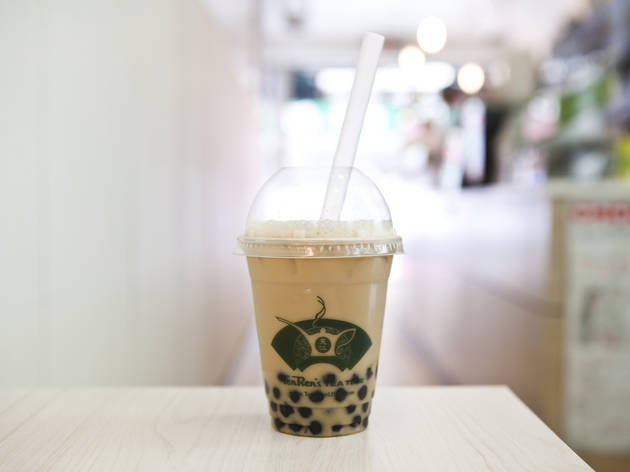 Flushing Meadows–Corona Park: a taste of food & culture in Queens
A visit to Flushing Meadows yields delicious eats and historic attractions. Find out what to see and where to go when you hit the end of the 7 line.
If you're visiting Flushing Meadows from anywhere but another Queens neighborhood, you might think it's a long way to go for some dumplings. But the authentic eats and diverse culture in the nabe make the hike worthwhile. Create your own staycation by indulging in the city's best Chinese food, strolling through spacious Corona Park and exploring New York from a bird's-eye view.
RECOMMENDED: Full guide to Flushing Meadows–Corona Park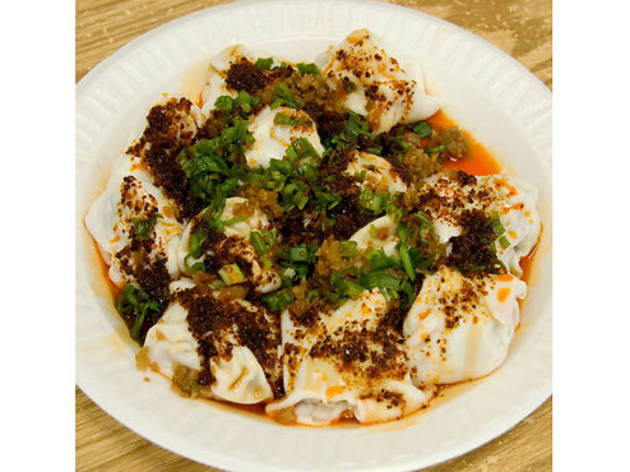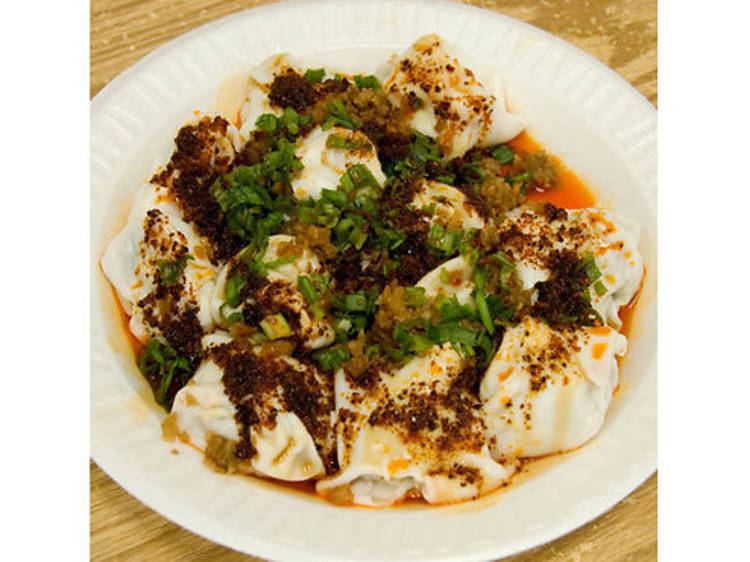 Seek out sustenance at White Bear
We know it's tough to bypass all the fragrant street carts on Main Street, but if you make it to White Bear restaurant (718-961-2322), you'll be rewarded with some of the city's best cheap eats: fresh dumplings (10 for $3.50–$5) and wontons (four for $3.75). This humble hole-in-the-wall serves luscious pork-and-vegetable-filled dough pillows sprinkled with pickled cabbage and scallions. Douse them with the house hot sauce and some chili paste for a sinus-clearing kick.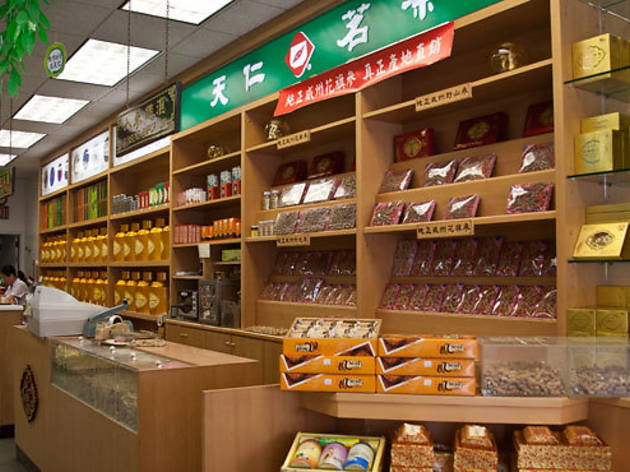 Photograph: Virginia Rollison
Take part in an ancient Chinese pastime at Ten Ren Tea and Ginseng Co.
One of New York's most respected tea emporiums, this shop (718-461-9305, tenrenusa.com) boasts golden canister upon golden canister of fragrant loose-leaf varieties imported from the mountains of Taiwan. Sample the prized oolong as the knowledgeable staff describes how to properly brew, smell and sip, then select a delicate clay or porcelain tea set (from $21) for your own use at home. Grab a fruity bubble tea with chewy tapioca pearls—or a cup of the traditional hot stuff—to sip as you continue to stroll.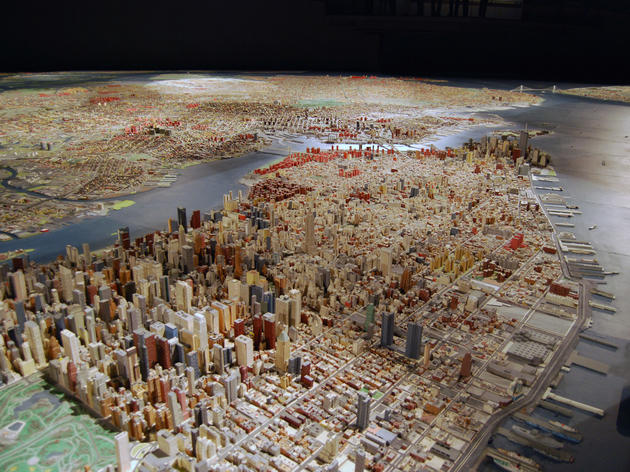 It could take a lifetime to explore all that NYC has to offer, but this institution makes Gotham easier to tackle by sticking all the boroughs in a single room. The Panorama of the City of New York, a 9,335-square-foot model of the city, lets visitors examine every inch (each of which represents 100 real feet) without venturing outside. Peer down from above and pinpoint the miniature version of your corner deli. You can even "adopt" your favorite scaled-down apartment for as little as $50 (the cheapest real estate you'll find around here!).
About 50 years ago, Flushing Meadows–Corona Park looked much like modern-day Disney World: Millions of people swarmed the area during the 1964–65 World's Fair, enjoying games, performances and films at the brightly colored Tent of Tomorrow and the Astro-View Towers. These now-closed structures have since lost their glossy paint, but the former Theaterama that's just adjacent has a fresh moniker, the Queens Theatre, and a new life as a multipurpose arts venue. Take a load off and enjoy a lively show, dance series or theatrical reading in one of three beautifully renovated performance spaces. You can even snag discounted back-row seats for a mere $25.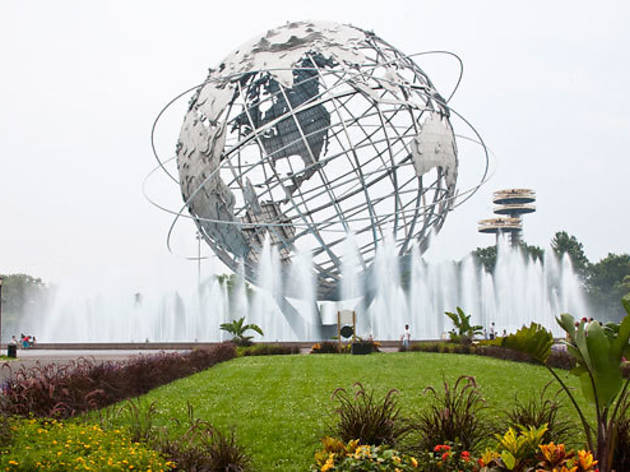 Photograph: Virginia Rollison
Appreciate the landmark Unisphere
From a seat on the rumbling 7 train, Queens doesn't look all too glamorous, but as the tracks near Flushing, you'll spot something on the horizon. This 140-foot steel globe juts above the area's modest skyline and stands as Corona Park's gleaming centerpiece. Built, like the Queens Theatre, for the 1964–65 World's Fair, the giant orb was dedicated in the name of "Peace Through Understanding." Today, it remains an enduring symbol of Queens' globe-encompassing demographic—not to mention a popular backdrop for wedding photos. On a warm evening, recline on the grass nearby until the sunset makes the sky blaze behind the continents and the surrounding fountain glow.