20 unmissable things to do in Paris this autumn
A seasonal cornucopia of things to do in the French capital this September, October and November
'I love Paris in the winter, when it drizzles,' crooned Ella Fitzgerald. 'I love Paris in the summer, when it sizzles.' The First Lady of Jazz may have had a taste for the French capital in all seasons, but anyone truly acquainted with the city knows that autumn is when it comes into its own.

Parisians, who abandon their city en masse during its long hot August, have always had a special relationship with September's la rentrée. In theory, it's the 'back to school' season of pressed uniforms and new pencils, but it also represents a wider reinvigoration of intellectual and artistic life – leaves might be falling, but the city blooms into a fantastic array of cultural events that continues for months.

To get you started this autumn, here's our pick of the 20 ultimate things to do in Paris this September, October and November.
1
A surrealist heavyweight gets a rare retrospective at the Pompidou
Given the Centre Pompidou last put on a retrospective of renowned Belgian surrealist painter Magritte 36 years ago, in 1979, you can already tell this autumn show is going to be a smash. While the last show brought together 206 of his paintings, drawings and sculptures, it's not clear how many masterpieces – both famous and less appreciated – will be displayed this time around. What we do know is that 'La Trahison des Images' will centre around five motifs that pop up time and again in the artist's beguiling works (fire, shadows, curtains, words and the fragmented body), which constantly boomerang between the real and unreal, the known and unknown.
'Magritte: La Trahison des Images', September 21-January 23, Centre Pompidou
2
A little known treasure in the 18th arrondissement is the minuscule private vineyard of a monastery, perched high on the hill of Montmartre. Every year, the surrounding neighbourhood comes together – markets, restaurants, libraries, bookshops, cinemas, theatres and even schools – to celebrate the rare and distinctive vintage that its grapes produce at the Fête des Vendanges de Montmartre.

This year's edition will be centred around the theme of freedom, with a five-day programme featuring all manner of wine-themed events, like a fascinating-sounding talk from Laurent Bihl on the vineyard itself, plus live jazz, exhibitions and street art workshops. The closing night will culminate in a sure-to-be-spectacular firework display by the Sacré-Coeur.

Fête des Vendanges de Montmartre, October 5-9, various venues
Read more
3
School beckons and the holiday period is coming to a close, but 'vegan pop festival' Smmmile à la Villette, from September 16-18, is here to rescue us from those back-to-work blues. This food and music festival aims to promote vegan food through talks, film showings, cooking workshops and a handful of tip-top food trucks.

As for the music programme, there's something for pretty much everyone. From the futuristic Caribbean sounds of Ifé to trance-inducing Syrian techno from Omar Souleyman, from Batuk's SA afro-house to the psychedelic afro beats of Golden Dawn Arkestra, the variety is endless. And the list goes on: Prince Rama, Caberet Contemporain, OK Lou, Ariel Ariel, Forever Pavot, Isaac Delusion will also be playing. To the tofu!
'Smmmile à la Villette festival', September 16-18, the Parc de la Villette
Read more
4
Kristen Stewart plays her best role yet in a creepy, Paris-set psychological thriller
Having already impressed alongside Juliette Binoche in another Olivier Assayas film (2014's oh-so-stylish 'Sils Maria'), the precocious Kristen Stewart – former teen icon from the 'Twilight Saga' – has hooked up with the prolific French director once again. Haunted by the death of her twin brother and endowed with a mysterious ability to communicate with the spirits, the heroine she plays arrives in fashion capital Paris to work as a 'personal shopper', buying clothes for celebrities. Somewhere between psychological thriller and chilling ghost film, 'Personal Shopper' is a singular, spellbinding piece, brilliantly headed up by the enigmatic Stewart.
'Personal Shopper' is in cinemas from December 14
5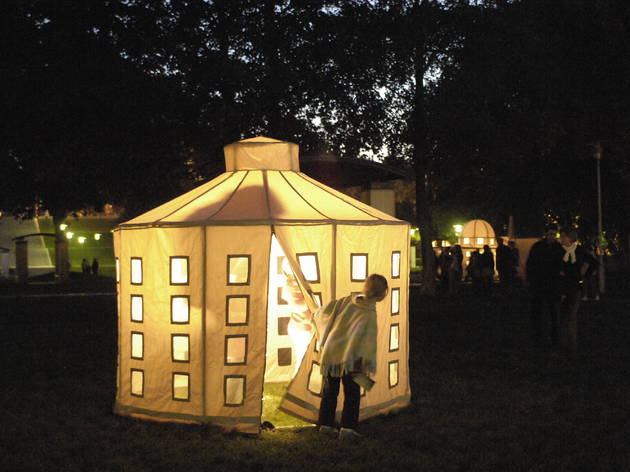 The decade-old Nuit Blanche is a free dusk 'til dawn carnival of arts and culture inspired by St Petersburg's 'White Nights', where music and the arts keep the population entertained throughout the long summer evenings. In Paris, the premise is simple: for one night only, let art take over the city, and let the city be in its thrall. An ever-changing roster of artistic directors takes over different portions of the city every year, commissioning hundreds of works that are all about finding new ways for citizens to interact with their urban surroundings.

This year's festivities also coincide with the opening of Paris's first ever street art museum, Art 42, in the 17th arrondissement. Spread over 4,242 square metres, the free-entry museum will display over 150 iconic and specially commissioned works from the likes of Banksy, JR and Invader.
Nuit Blanche 2016, October 1, various venues
Read more
6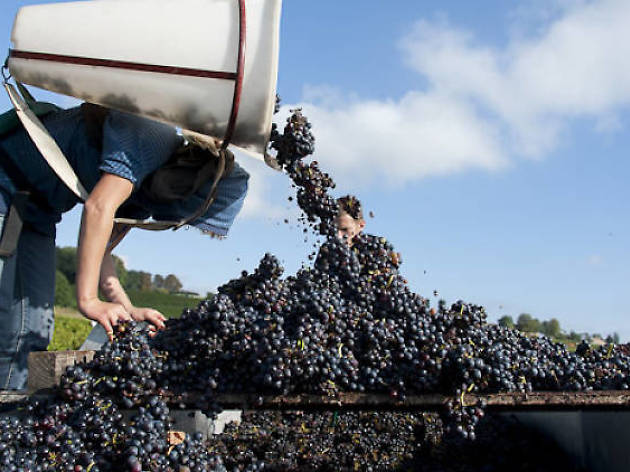 Every year on the third Thursday of November, the young red vin de primeur Beaujolais Nouveau is released on to the market in a frenzy of promotion, buying and drinking. Just 6-8 weeks old, the wine is intended for immediate consumption. Not everyone in Paris is a fan, of course. In fact, the light, fruity wine is as divisive in France as football or politics. But what's certain is that the night of Thursday November 20 2016 will be given over, in many places, to committed (and raucous) testing of this year's vintage. Click through for our recommendations of where best to partake.
Beaujolais Nouveau, November 20, various venues
Read more
7
The Festival d'Automne returns in 2016 for its 45th edition, celebrating the best of contemporary arts in Paris, spanning theatre, dance, music, visual art and cinema. Apart from its exceptional length (four months), the Festival d'Automne also has enormous means at its disposal (with sponsorship from the Fondation Pierre Bergé-Yves Saint-Laurent, Arte, Société Générale) and an exceptionally high-quality lineup.

Highlights from this year's programme include star choreographers Lucinda Childs, Maguy Marin and Anne Teresa de Keersmaeker teaming up for a exhilarating night of contemporary dance, Tilda Swinton and Charlotte Rampling trying out performance art at the Musée d'Art Moderne, and a retrospective of Polish theatre director Krystian Lupa. Espionage opera 'Quicksand', which combines music and libretto from Robert Ashley with Steve Paxton choreography, also looks very worthwhile.
With events taking place in some of Paris's greatest venues, including the Musée du Louvre, the Théâtre de la Ville and the Centre Pompidou, as well as lesser known ones like the Théâtre de Gennevilliers and the Théâtre Louis Aragon, the Festival d'Automne is surely one of the most democratic arts and culture festivals in Europe.
Festival d'Automne, September 7-December 31, various venues
Read more
8
Yet more inspiring autobiography from a legend of leftfield cinema
The new autobiographical film from legendary Chilean writer/director Alejandro Jodorowsky pretty much picks up where 2013's 'La Danza de la Realidad' left off, narrating his own, particularly romantic-sounding adolescence in the 1940s and 50s. 'Endless Poetry', or 'Poesía Sin Fin', cannily blends together accounts of his early forays into poetry, sexual awakenings and plenty of personal and familial complications, portraying the young Jodorowsky as both full of joie de vivre and set on dedicating his life to his art. It's yet another inspiring work, tinged with surrealism, from one of the world's most talented living directors.
'Endless Poetry' is in cinemas from October 5
9
Large-scale community art project 'Les Traversées du Marais', from September 9-11, aims to celebrate of Paris's most historic neighbourhoods through the prism of its vast, wide-ranging cultural heritage. After all, the Marais is home to all manner of museums, refitted public and private town houses and hidden gardens, as well as innumerable leading-edge art galleries. But though all this stuff exists all year round, from the outside, these imposing old monuments can appear quite intimidating to the even the most seasoned of Parisian travellers (not to mention the often offputtingly high entry fees).
Fortunately, that's where 'Les Traversées' can step in. These free events – which encompass a hodgepodge mix of things like masked balls, operas, street performances, film showings, book readings and hands-on art workshops – will allow a diverse public, young and old, to venture inside around 20 or so historic attractions in the Marais. And all at no cost.
It's a really great opportunity to (re)discover cultural spaces you might usually steer clear of and explore the various temporary and permanent exhibits that will remain open throughout the weekend.
Les Traversées du Marais, September 9-11, various venues
Read more
10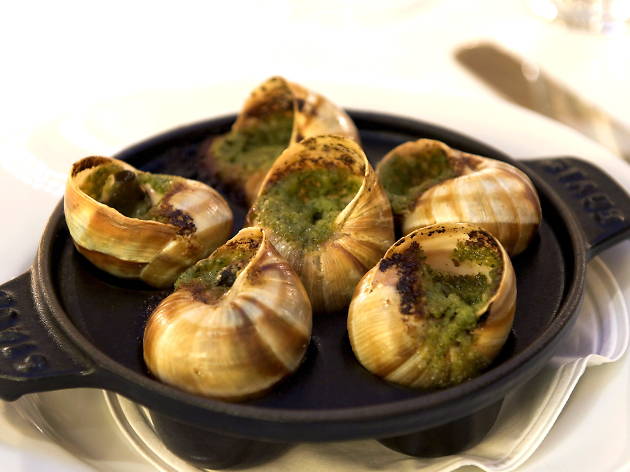 In France, music has its own celebration day, Fête de la Musique (June 21); even work gets a special date, Fête du Travail (May 1), marked somewhat ironically by a day off. So what about food? In 2010, UNESCO classified France's gastronomy as 'an intangible cultural heritage of humanity', but governing bodies have historically done very little to actively promote the survival of the country's culinary traditions. But in 2011, a step was taken in the right direction with the inauguration of the Fête de la Gastronomie, which takes place this year on September 23-25. In Paris, this means a programme of events that bring together food professionals and the general public – from cooking demonstrations and recipe competitions to special lower-priced tasting menus in top restaurants.

Keep an eye, in particular, on the city's various cultural centres – many organise one-off events that celebrate the culinary traditions of their respective countries. You can browse the programme, which is constantly being updated, here (events in Paris are helpfully listed according to arrondissement).
Fête de la Gastronomie, September 23-25, across France
Read more
11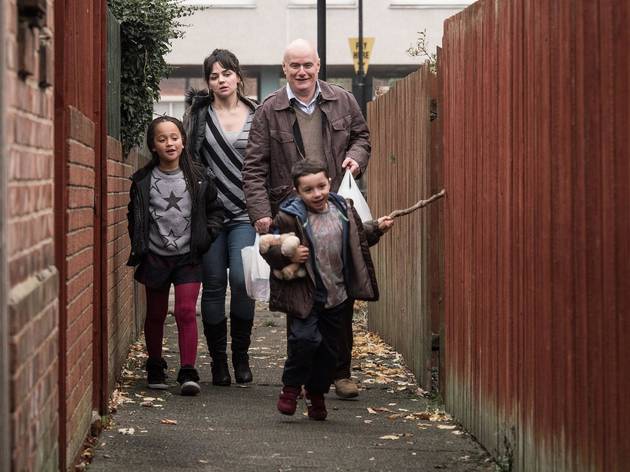 The winner of the Palme d'Or at the 2016 Cannes Film Festival, Ken Loach's latest film tells a heart-warming story of friendship in Newcastle, northern England. The two genial friends Loach focuses on are a single mother, recently forced to up sticks from London, and a middle-aged unemployed carpenter, left frail and rather unwell after a heart attack. In what is clearly a salvo against the abandonment of the working classes by Britain's social and healthcare systems, 'I, Daniel Blake' is adamant proof that, 50 years after starting out, Ken Loach remains a director very much at the top of his game. A sharp, insightful, biting indictment of modern British society.
'I, Daniel Blake' is in cinemas from October 26
Read more
12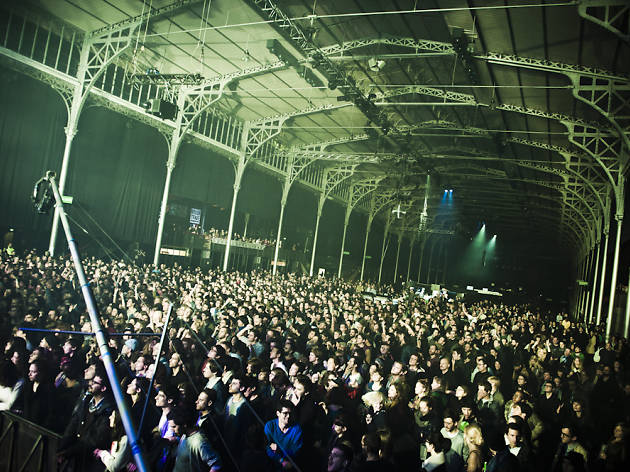 This October, some of the most cutting-edge acts in indie rock and electronic music – among them, M.I.A., Explosions in the Sky, Daphni, Mount Kimbie, Bat For Lashes and Moderat – will take to the two stages in atmospheric former abattoir the Grande Halle de la Villette in northeastern Paris. As part of leading alternative music website Pitchfork's fifth annual festival in Paris, the festivities will also take in two leftfield 'pre-parties' that aim to highlight up-and-coming alt talent at various venues in the Bastille area. Here you can catch future stars Mabel, Jones, Frances and Loyle Carner, among others.
Pitchfork Music Festival Paris, October 27-29, La Grande Halle de la Villette
Read more