Check out these awesome Halloween events in Philadelphia
Do the spooky season right with our list of the best Halloween events and parties in Philly.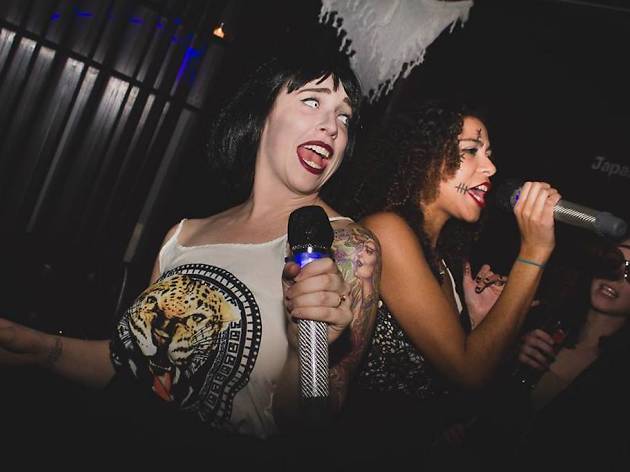 Philadelphia's never been one to skimp on the Halloween parties. This city starts celebrating All Hallow's Eve well before October 31 rolls around, with tons of Halloween events happening the weekend before. This year's offerings include pub crawls through some of the best bars in Philadelphia, family-friendly block parties, Day of the Dead events at Philadelphia museums and soirees at Philadelphia nightclubs going all night with dancing, boozing and costume contests. Check our guide to the best Halloween events below to start your planning.
RECOMMENDED: Full guide to the best things to do in Philadelphia
Best Halloween events 2017
Check out the best haunted houses in Philadelphia
No Halloween season is complete without a visit to the haunted house at Eastern State Penitentiary. The abandoned prison gets an unsettling upgrade with over 200 performers in six separate attractions using Hollywood-quality special effects, lighting, sound, props and animatronics designed to startle you straight into Thanksgiving.
Enter an eerie world of terror at this year's Fright Factory, a 25,000-square-foot haunted attraction situated inside a creepy old building in South Philadelphia. New for 2017 are three separate haunted experiences—Industrial Nightmare, Silent Scream Asylum and Fright Factory Unearthed—that put you face-to-face with ghouls like meat-cleaver–wielding butchers, drill-happy dentists, and giant spiders and bugs.