The 15 best things to do with kids in Prague
Keep the youngsters entertained in the Czech capitol with our guide to the best things do with kids in Prague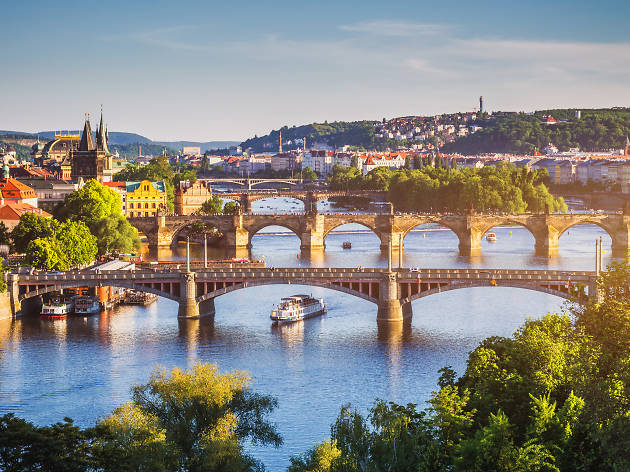 A city known for its shop-window marionettes and candy-colored Baroque houses is by its very nature a storybook destination for littles. But Prague has much more in store for visiting families than wooden toys and a fairytale castle. Best explored via its efficient public transport system the capital of the Czech Republic promises wide open green spaces dotted with scenic playgrounds, hands-on museums to inspire big imaginations, and family-friendly restaurants to feed small appetites. Most importantly, an astonishing mix of architectural attractions and some of the world's most drinkable and least expensive beer give this city on the Vltava River the parental seal of approval.
Best things to do with kids in Prague
Attractions, Historic buildings and sites
Many of Prague's most important landmarks harbor quiet playgrounds ideal for escaping the tourist trail. The most magical? A grassy courtyard tucked among the hushed brick lanes of the castle's Nový Svět quarter. To get there, take the #22 tram to the Brusnice stop, walking south until you see a stone passageway marked "Dětské hřiště"(children's playground). The playground closes for the winter but this picturesque village is worth a visit any time of year.
2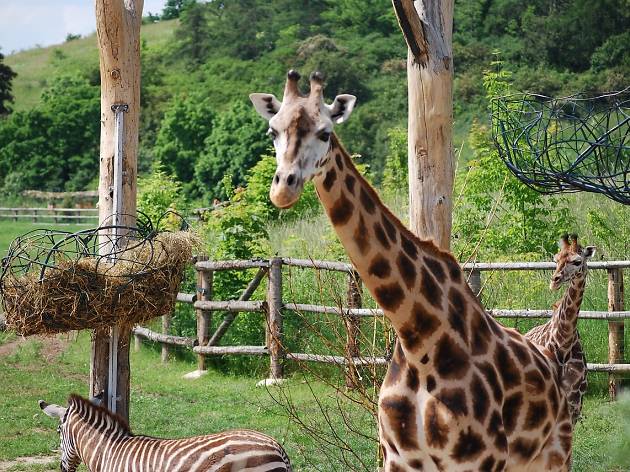 Parents in search of an exhilarating way to exhaust their offspring will appreciate the Prague Zoo. Frequently ranked among the top zoos in the world for its diverse inhabitants (rare Malayan tapirs and Asiatic lions are among the almost 700 species here) this 140-acre zoological park encompasses pony rides, a petting farm, and an Amazonian-village-themed play area. Refuel with whole-wheat crepes and grilled seafood from the newly refurbished modern-design canteen. Early bedtime, anyone?
3
If the medieval aura of the Charles Bridge feels diminished by the crowds escape to the docks below for a watery adventure. The vintage wooden riverboats of the Prague Venice Boat Tour embark on a 45-minute voyage up the Vltava to the Little Devil (Čertovka) canal. Enjoy sweeping views and swan spotting along the way. Ticket prices cover admission to the Charles Bridge Museum where a detailed model of the Gothic bridge's construction is on display.
Theatre, Performing arts space
Prague's National Theatre with its iconic gilded-roof, an essential fixture on the city's skyline, commemorates its 150th anniversary in 2018. Culture seekers of all ages should check out the theatre's repertoire of family-friendly performances ranging from ballets and operas to "Wonderful Circus", a colourful production that belongs to the pioneering Czech Laterna Magika tradition, a multimedia theatre genre combining dance, pantomime, and black-light theatre. Children are eligible for discounted tickets to morning and afternoon performances.
5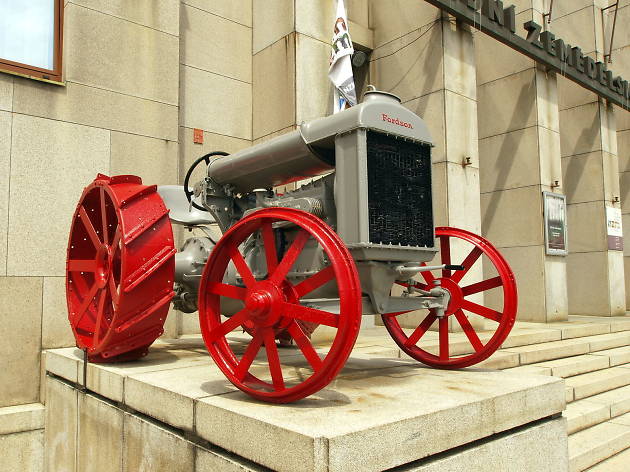 National Museum of Agriculture
An array of tractors and touchable exhibits beckons families to the National Museum of Agriculture in the residential borough of Letná. Don't miss the rooftop garden! Now open to the public, this grassy patch of flowers and resident beehives affords a sprawling 360°-view of towers and spires. If time permits, visit the neighbouring National Technical Museum then recover at scenic Letná park or nearby Mr. Hot Dog, serving a winning combo of Coney dogs and Czech microbrew.
6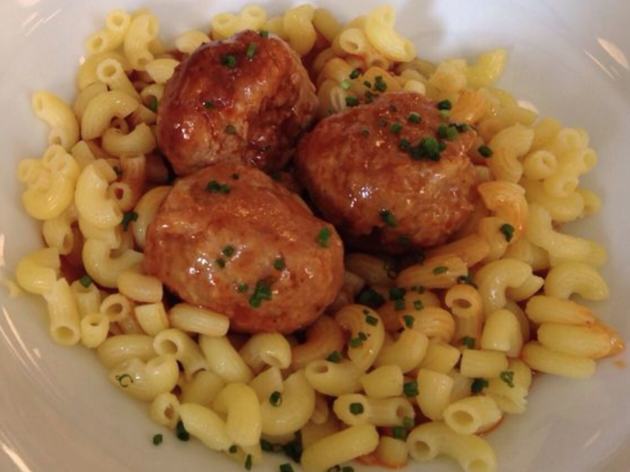 Photograph: Courtesy Yelp/Macy P.
Vinohradský Parlament /Bruxx
Czech cuisine isn't all pork knuckles and cabbage—it's also main courses that look more like dessert. School children, and nostalgic grown-ups regularly sit down to meals of pasta sprinkled with sugary poppy seeds or the classic ovocné knedlíky (fruit dumplings), knobs of fruit-filled dough garnished with cottage cheese and melted butter. Gastropub Vinohradský Parlament, a hit with local parents for its playroom and attached Belgian restaurant, does a delicious plum dumpling.
7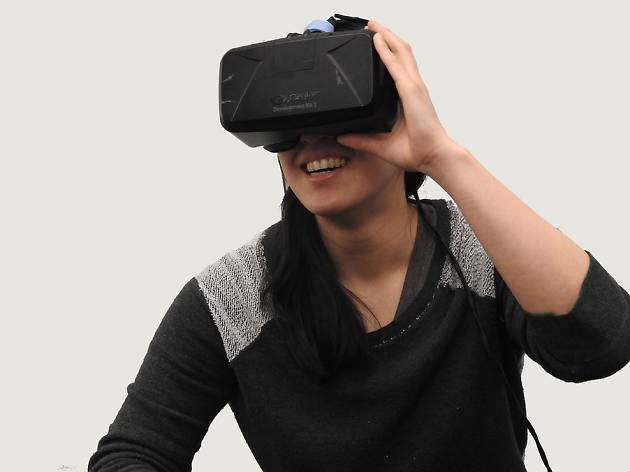 Part game, part thrill ride, Golem VR tells the mythical tale of Rabbi Loew's infamous creation via cutting-edge virtual-reality technology. Go back in time to an amazingly detailed 16th-century Prague, exploring the Charles Bridge, Jewish Quarter, and, eventually, facing off with the Golem itself. The life-like nature of this attraction makes it best for older kids, though its location on the lower level of Hamleys toy store, complete with carousel and megaslide, will keep smaller siblings occupied.
Music, Classical and opera
The majestic staircase of the neo-Renaissance Rudolfinum concert hall may be a popular vantage point for selfie seekers but don't overlook the visual appeal that lies within. Galerie Rudolfinum, housed in the buildings' west wing, showcases contemporary artists amid grand 19th-century architecture. Its ground-floor Artpark, a kids' corner designed to inspire wee Pollocks and Warhols, offers interactive learning and crafting stations and a free Sunday-afternoon workshop for children. Finish with cake and coffee at the gallery's cafe.
9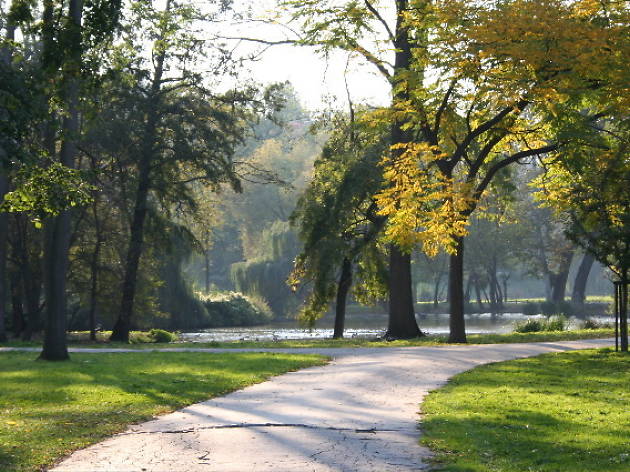 Photograph: Courtesy CC/Flickr/Eva_ben
From lavish Baroque gardens to craggy nature preserves Prague boasts some 200 green spaces. How to choose the best one? Follow the beer. Locals flock to Riegrovy Sady and Letná park beer gardens in the warmer months for dazzling views and cold pivo but the wide boulevards of Stromovka park, Prague's largest, are a firm favourite with stroller-pushers. Enter at Výstaviště exhibition grounds where you'll find a multi-floor jungle gym (next to a pub, of course).
Attractions, Parks and gardens
Reaching the summit of this 1,000-feet-high hill requires a funicular ride with an eye-popping vista spanning Prague Castle and beyond—but the fun doesn't stop there. Once up top, a mirror-maze, rose garden, and mini replica of the Eiffel Tower await Petřín is nice starting point for a visit to Prague Castle with a wooded path leading along its landscaped grounds to Strahov Monastery and onto the castle.
11
Photograph: Courtesy Coffee & Waffles
Trdelník, those spit-roasted chimney cakes hawked by street vendors all over central Prague are sure to prove a cinnamony temptation to tots. A word to the wise, however: no self-respecting Czech would be caught dead eating one! When hunger strikes opt for Coffee &Waffles—a kid-approved Old Town diner serving up sweet and savory waffles, all-day breakfast, and wacky waffle decor. Coffee by Prague roasters Dos Mundos keeps parents caffeinated.
12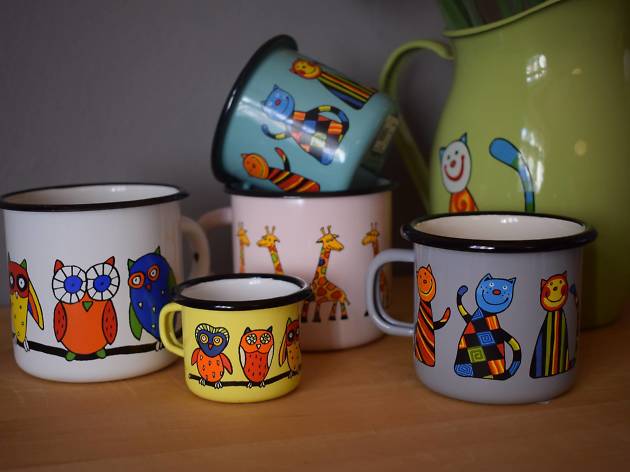 Photograph: Courtesy Smaltum
The enamelware tradition has flourished in the Czech Republic since the 19th century, the most iconic example of the craft being the red street signs and blue house numbers adorning Prague buildings and homes. Smaltum a cozy workshop in the shadows of St. Nicholas tower invites visitors of all ages to don aprons and paint an enamel teapot or mug, oven-glazed while you wait, for a quintessentially Czech memento.
13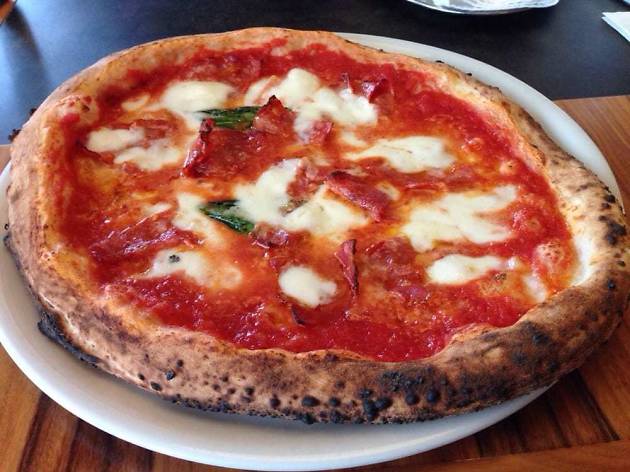 Photograph: Courtesy Yelp/Michelle M.
Not only does Pizza Nuova get Neapolitan thin crust right its roomy play corner and simple yet flavourful menu of Italian classics are sure to win big with the littles. Order the tasting menu and brace yourself for the parade of pizza and pasta dishes arriving at your table faster than you can eat them. Babysitting (weekends only) and an impressive wine list make this one of one of Prague's family-friendliest dining experiences.
14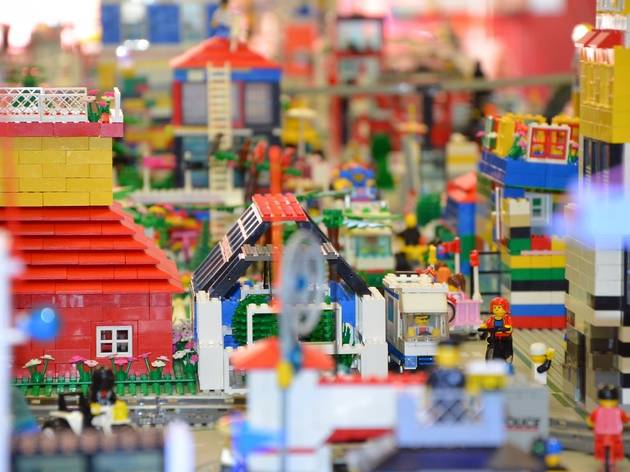 Lego blocks cover most surfaces of your home, empty your wallet, and occupy your kids' every waking thought – now they're invading your vacation! Even the most Lego-averse parent can't help but marvel at Czech Repubrick. From Karlštejn Castle Prague's St. Vitus Cathedral, major Czech monuments have been painstakingly reproduced using thousands of Lego bricks. Aside from the exhibit's historical highlights, it also features a 9,000-piece working Lego roller coaster.
15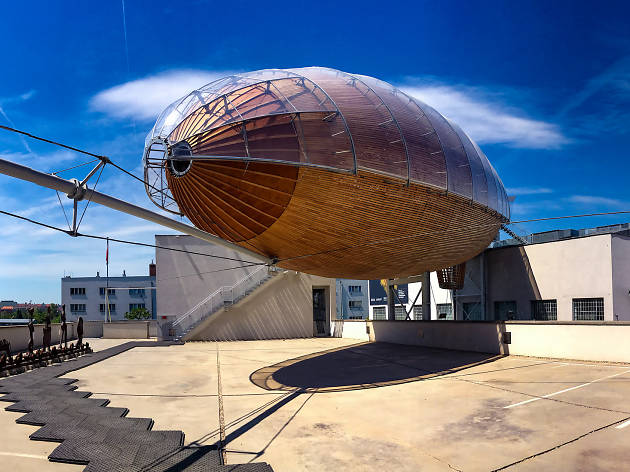 Photograph: Courtesy CC/Flickr/Nan Palmero
It may look straight out of Jules Verne, but this 130-foot-long and 32-feet-wide wooden colossus was named for the titular hero of the 18th-century novel Gulliver's Travels. Young imaginations will be captivated by the airship annex to the DOX Centre for Contemporary Art, while a cafe with play area, gift shop stocking children's books and retro toys, and educational kid's worksheets make this museum in Prague's hip Holešovice district worth the trip.
More fun activities
If you've chosen to travel to Prague—a city full of mystery and museums, dripping with history, hauntings and great things to do—then your adventures in the city should be equally unique.