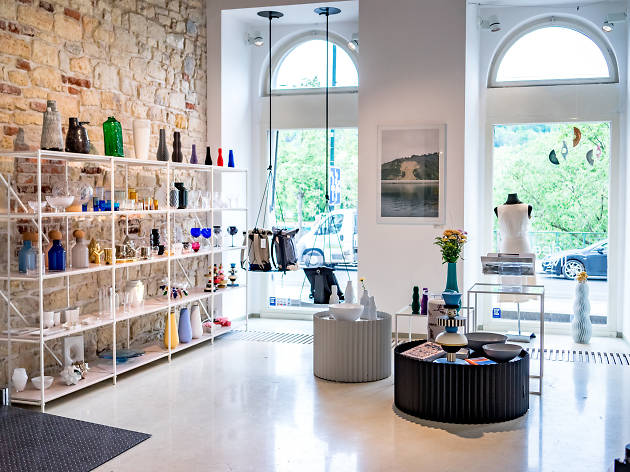 The 11 best places to go shopping in Prague
Looking for a one-of-a-kind souvenir? Got a birthday coming up? These are the absolute best places to go shopping in Prague
Prague may not be famous for fashion – except maybe socks and sandals, or Jaromír Jágr's mullet – but the next generation of independent Czech designers are changing the game. There's now a wide array of hybrid design, shopping and event spaces run by young creative types where crowds hanging out over coffee might just stumble upon their new favourite dress or item of homeware.
There isn't really a single 'shopping district' in Prague. Pop-up shops and outdoor markets draw trendsetters to an array of locations across town depending on the season. Small businesses in the outer neighbourhoods see a steady stream of both residential foot traffic and travelling shoppers once they've built a word-of-mouth reputation. So bring your own bag, set aside a few hours to browse, and join the scavenger hunt for your perfect Prague purchase.
RECOMMENDED: Full guide to the best things to do in Prague
Best places to go shopping in Prague
Want to sample the local culture?
Don't know when to make your way to the Czech Republic? Panic not – a quick look at this run-down of the top annual events in Prague should make your decision that significant bit easier.