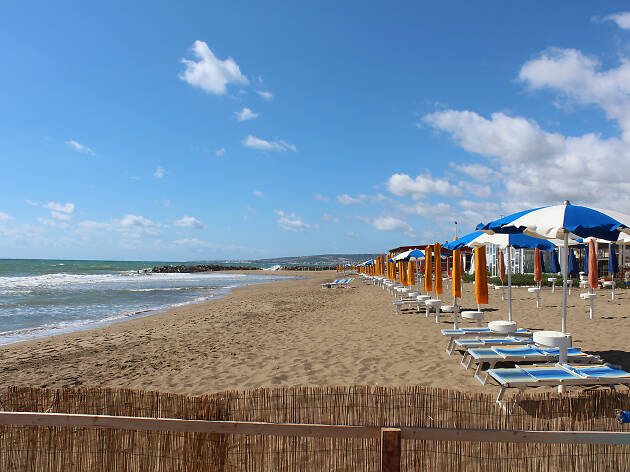 The 10 best beaches in Rome
Most only about an hour from the city centre, the best beaches in Rome will provide respite from the tourist crowds
Especially throughout July and August, the best beaches in Rome are the places to be when seeking a respite from the sweltering summer heat and high-season tourist crowds overwhelming the city's attractions. Fair warning, though: all these destinations will likely be crowded, more so on weekends.
Most spiagge (that's "beaches" in Italian) in the boot of Europe are lined with stabilimenti: beach bars that offer chaise lounges and umbrellas for rent, laid out in neat rows. Guests can also make use of bathrooms, changing rooms and showers, on-premise restaurants and pools.
As the sun sets, many of these beach bars turn into open-air clubs that host folks until the wee hours. So get yourself to these sunny destinations (all of which are about an hour from the city centre) and never leave.
RECOMMENDED: Full guide to the best things to do in Rome
Best beaches in Rome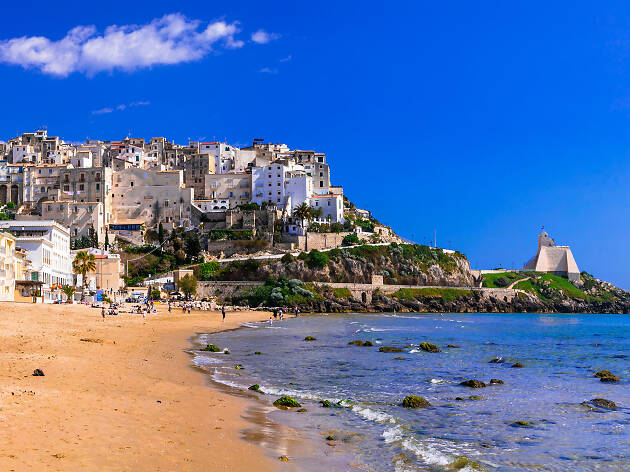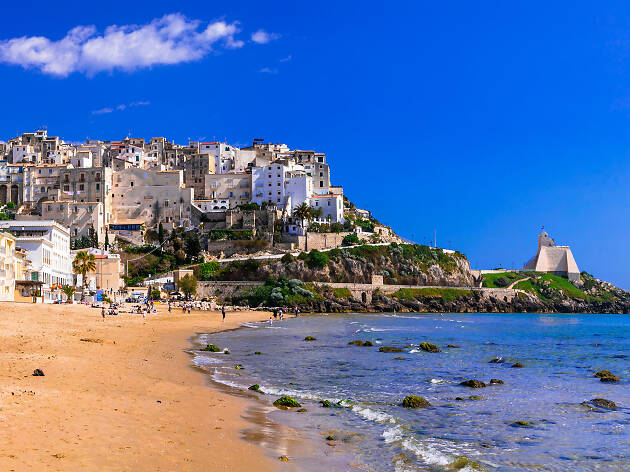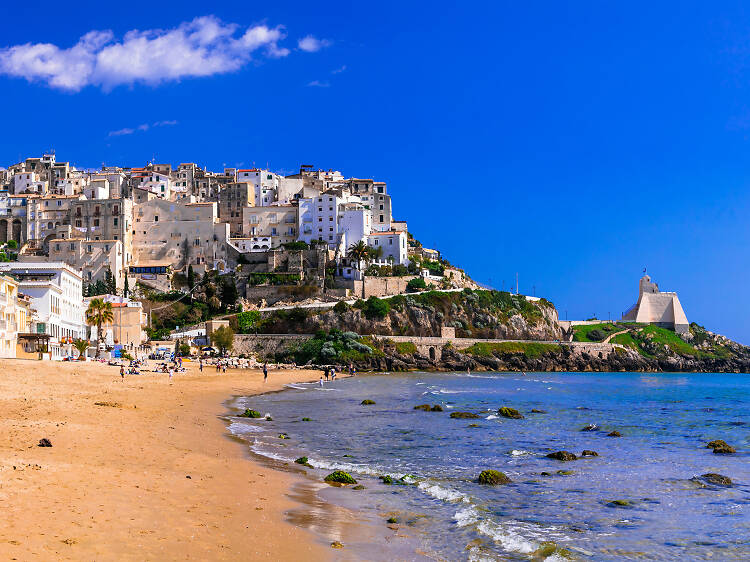 Photograph: Shutterstock
This beach town ticks all the boxes: a picturesque whitewashed city footed by long stretches of sandy beach flanking a small harbor. Sperlonga is a blue flag (bandiera blu) beach: designated for its cleanliness and water quality. At about 90 minutes from Rome by public transport, it stretches the limits for a day trip. But for clear, shallow waters in a stunning setting – especially at the far southern end near the Grotto of Tiberius – it's our top pick.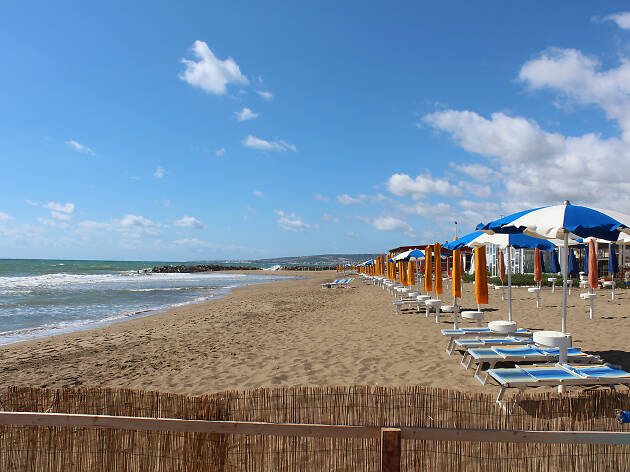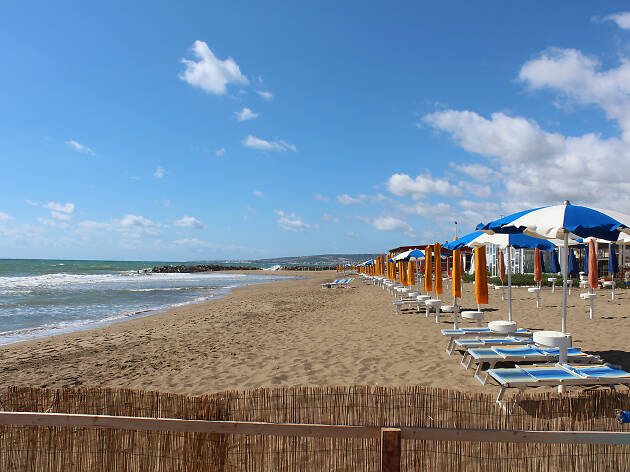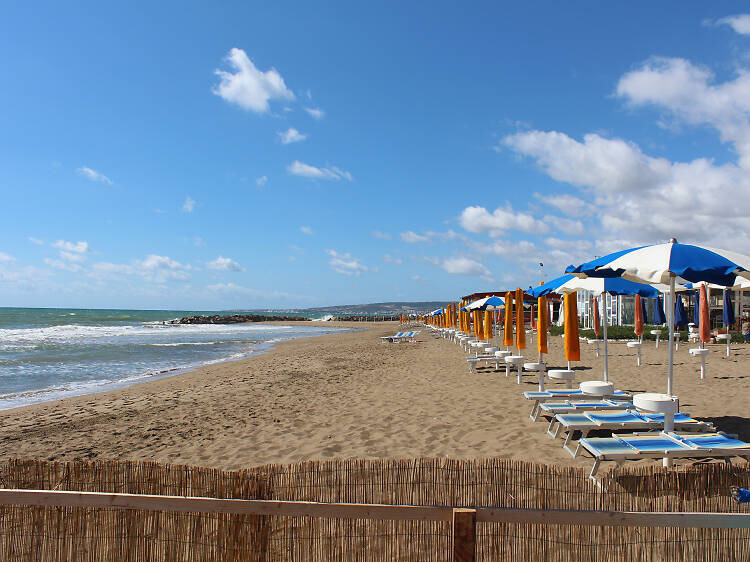 Photograph: Shutterstock
Beaches near Rome get a bad rap given the usual crowds and sub-par water quality, but Santa Marinella defies all the naysayers. A 45-minute train ride from Rome drops you three minutes away from a crescent-shaped beach with fine sand and clear waters. It's lined wall-to-wall with fee-based stabilimenti, so plan to fork out some Euros for a lounger and umbrella, or fight for a few square metres of very limited free beach (spiaggia libera) space.
Photograph: Courtesy TripAdvisor/Silvia P.
East of Rome (and sometimes spelled Fregenae), Fregene boasts the sexiest beach scene around, attracting stylish young Romans who favour its chic stabilimenti over the more plebeian bars of nearby Ostia. Water quality here ranges from okay to good depending on the weather. Go later in the day and stay past sundown for Fregene's hopping party scene: you may end up sipping on Campari and Aperol spritzes with pro soccer players, minor celebrities and the city's chic crowd.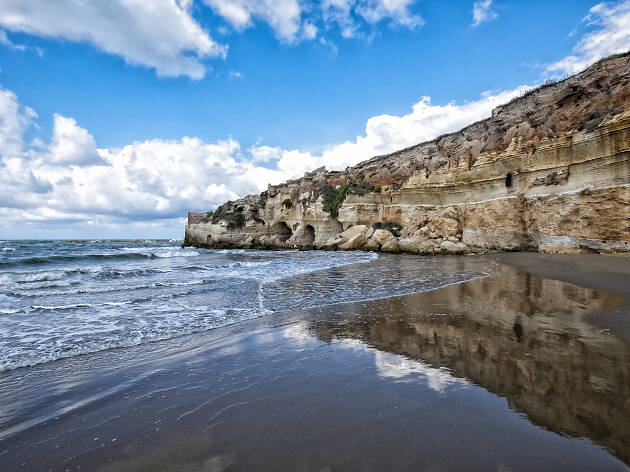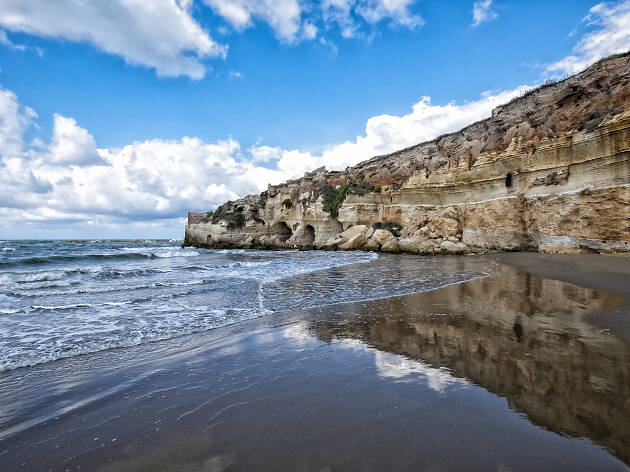 Photograph: Shutterstock
If you want a side of history with your sun and fun, Anzio is the beach for you. Head to the free section at the foot of the ancient Villa Imperiale, once home to notorious Roman emperor Nero and a host of his successors. An artificial breakwater keeps waters shallow, clear and calm. The Anzio BeachHead Museum, dedicated to the decisive 1944 Allied landing here, is a 20-minute walk away.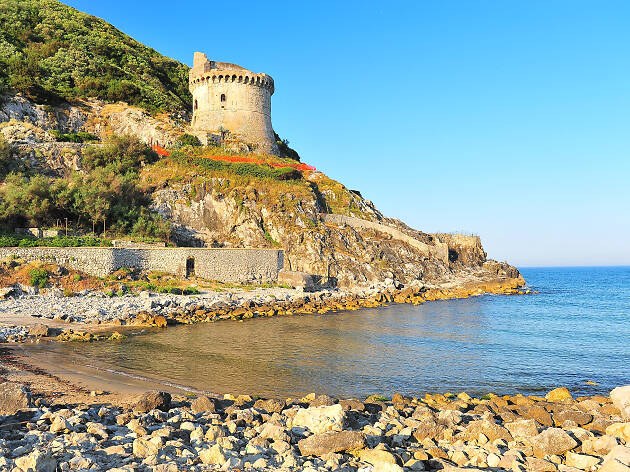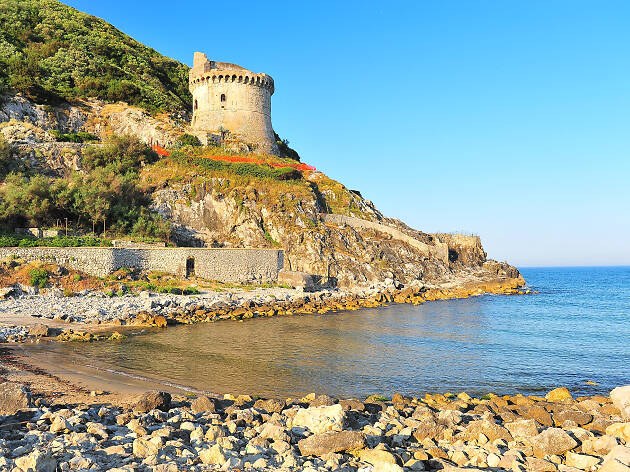 Photograph: Shutterstock
On a long stretch of coastline, the wide, soft-sand beaches of Sabaudia fly the bandiera blu (blue flag) to attest to their cleanliness, and also flaunt another major asset: soccer fields-worth of free beach, a real rarity in these parts. The beach is backed by dunes and wealthy villas – both of which have limited the commercial development and kept the beach more natural than its counterparts and a bit harder to reach.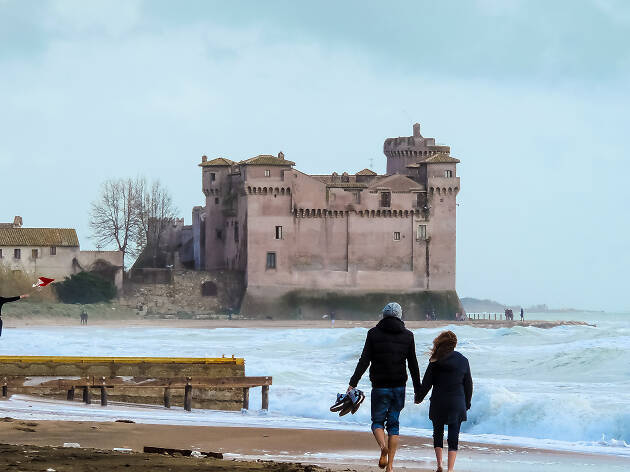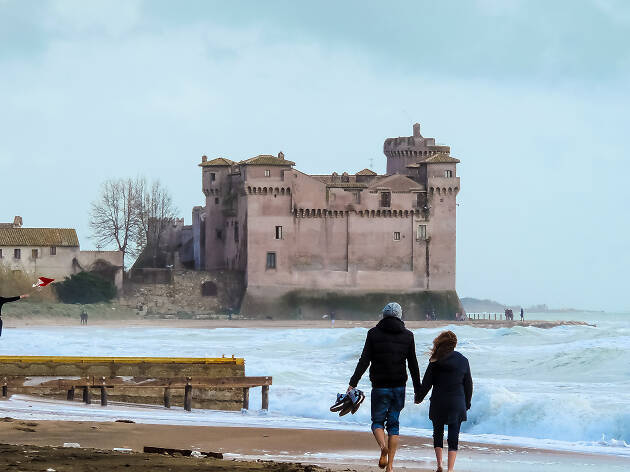 Photograph: Shutterstock
There's a lot to love about family-friendly Santa Severa, including the seafront 14th-century castle (worthy of a Game of Thrones cameo), the wide, free beach, and the fact that it's a 40-minute train ride from Rome's San Pietro station. We also adore this quirky trait: north of the castle, the sand is brown; south of the castle, it's black.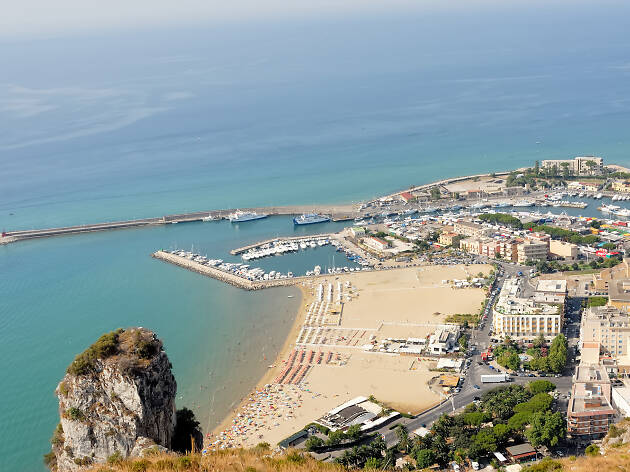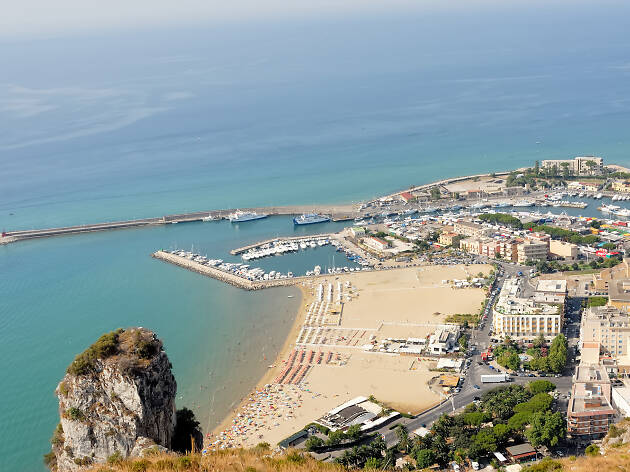 Photograph: Shutterstock
The Romans built a temple to Jupiter at Terracina, so it's probably worth you building a sandcastle or two here. This popular getaway south of Rome offers a busy beachfront lined with stabilimenti, a lovely centro storico (historic centre) and gobsmacking views for those who choose to hike up to the temple ruins. Stick around until sunset, when the fiery orb drops behind Monte Circeo, said to be the home of the goddess Circe, known for turning Odysseus's sailors into swine.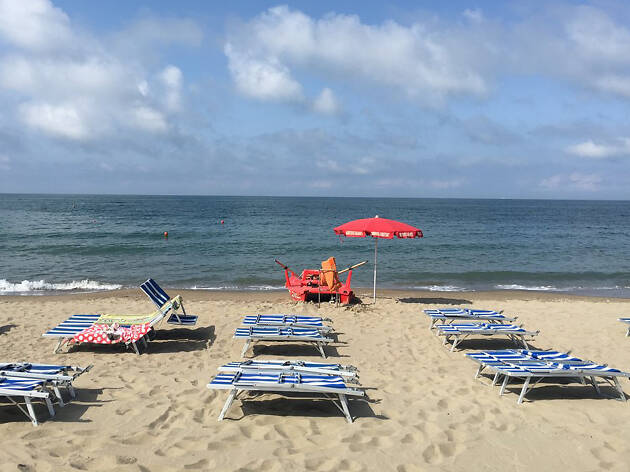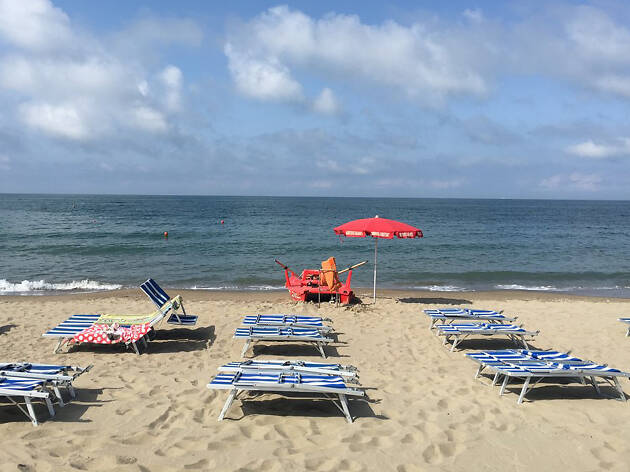 Photograph: Courtesy TripAdvisor/zorbas15
This wild, undeveloped beach might look more at home on a stretch of New England coastline than just a few miles south of the frenetic scene at Ostia. Walk south from Castelfusano and you'll soon reach an area of rugged dunes and the occasional beach bar. This is Rome's most gay-friendly beach, and the area at the south end is clothing-optional. There aren't many facilities here, so remember to bring along whatever comforts you require.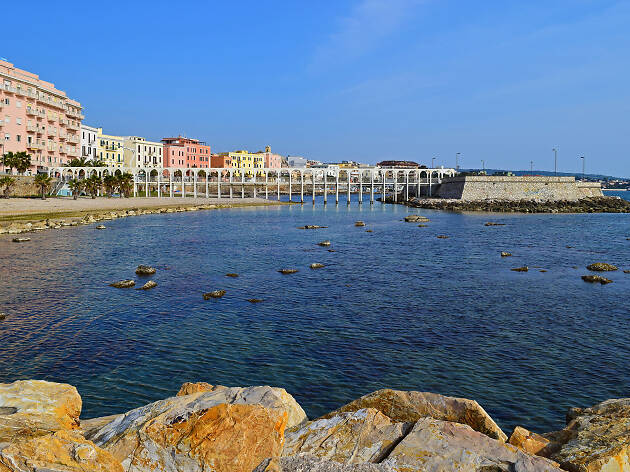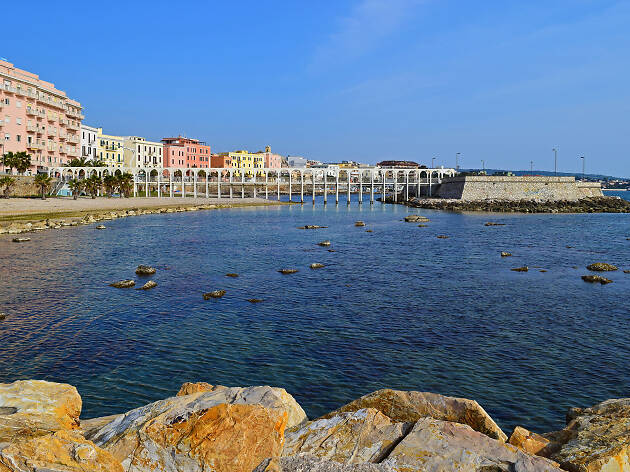 Photograph: Shutterstock
Don't knock it until you've tried it. Though the Roman port city of Civitavecchia is best known as the place to catch a ferry to anywhere else, it actually has a decent sandy beach that offers good swimming, plenty of free sand on which to park a towel and the convenience of a busy lungomare, or boardwalk, lined with pizzerias, gelato stands, street vendors and kiddie rides. The beach is a five-minute walk from the train station.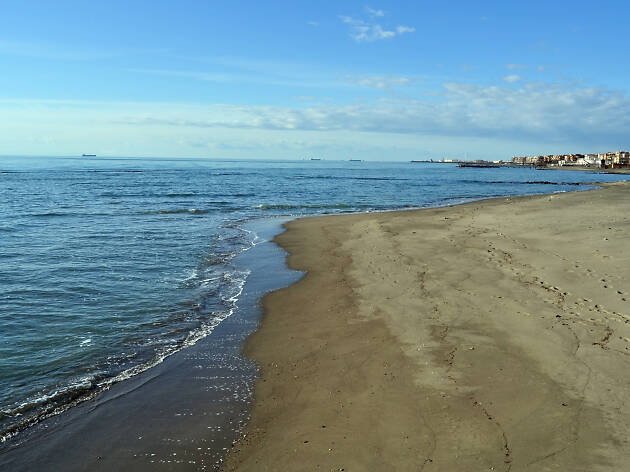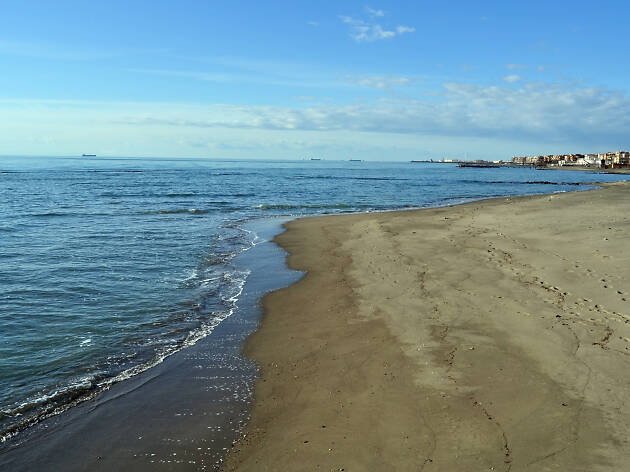 Photograph: Shutterstock
The beach closest to Rome and the busy Port of Ostia, lido di Ostia isn't going to win any beauty prizes – or even a congeniality prize, given that its sands are dominated by stabilimenti that you have to pay to set foot in. But for a mindless beach fix, it doesn't get much simpler than hopping on the 30-minute train from Rome's Porta San Paolo station to Lido Centro and sampling a slice of Italian beach culture.
Need to cool off?
Word to the wise: never call it ice cream when in town. The American version of the treat is high on fat and air, it's produced in large, industrial quantities and simply tastes different. Real Italian gelato is made fresh daily in-house with natural ingredients, always opting for fresh milk and cream to powdered versions of the stuff.
Best selling Time Out Offers