Working across a medley of traditional media and non-conventional materials, from metal and textiles to collages inspired by subcultural themes, Ian Tee's work unfolds in layers. Capturing a youthful energy with dynamic brushstrokes and compositions, the Singaporean artist explores the depths of possibilities in reconstructing aesthetic narratives.
Tee graduated with a Bachelor in Fine Arts from LASALLE College of the Arts, Singapore in 2018. His work has been exhibited in exhibitions across Singapore, Sydney, Jakarta and Tianjin, such as at the Institute of Contemporary Arts, Grey Projects, and The Private Museum. He was a recipient of the Ngee Ann Kongsi scholarship, winner of the 2017 Cliftons Art Prize for Singapore, recently received an Honourable Mention in curating for the 2023 Impart Art Prize, Singapore.
In his latest exhibition, Moby Dick (I Am the Devil in Your Heart), currently on view at Yavuz Gallery, the artist taps into the conflict between Captain Ahab and Moby Dick as a means of reflecting on the symbol of the white whale, often described as a goal that one pursues obsessively with little chance of success. In his new works, Tee explores the psychology of "the chase" and the sensation of being caught up in the euphoria of a moment, echoing the drama that unfolds across the plane of his aluminium paintings.
We visited his studio to find out more about his creative process and sources of inspiration.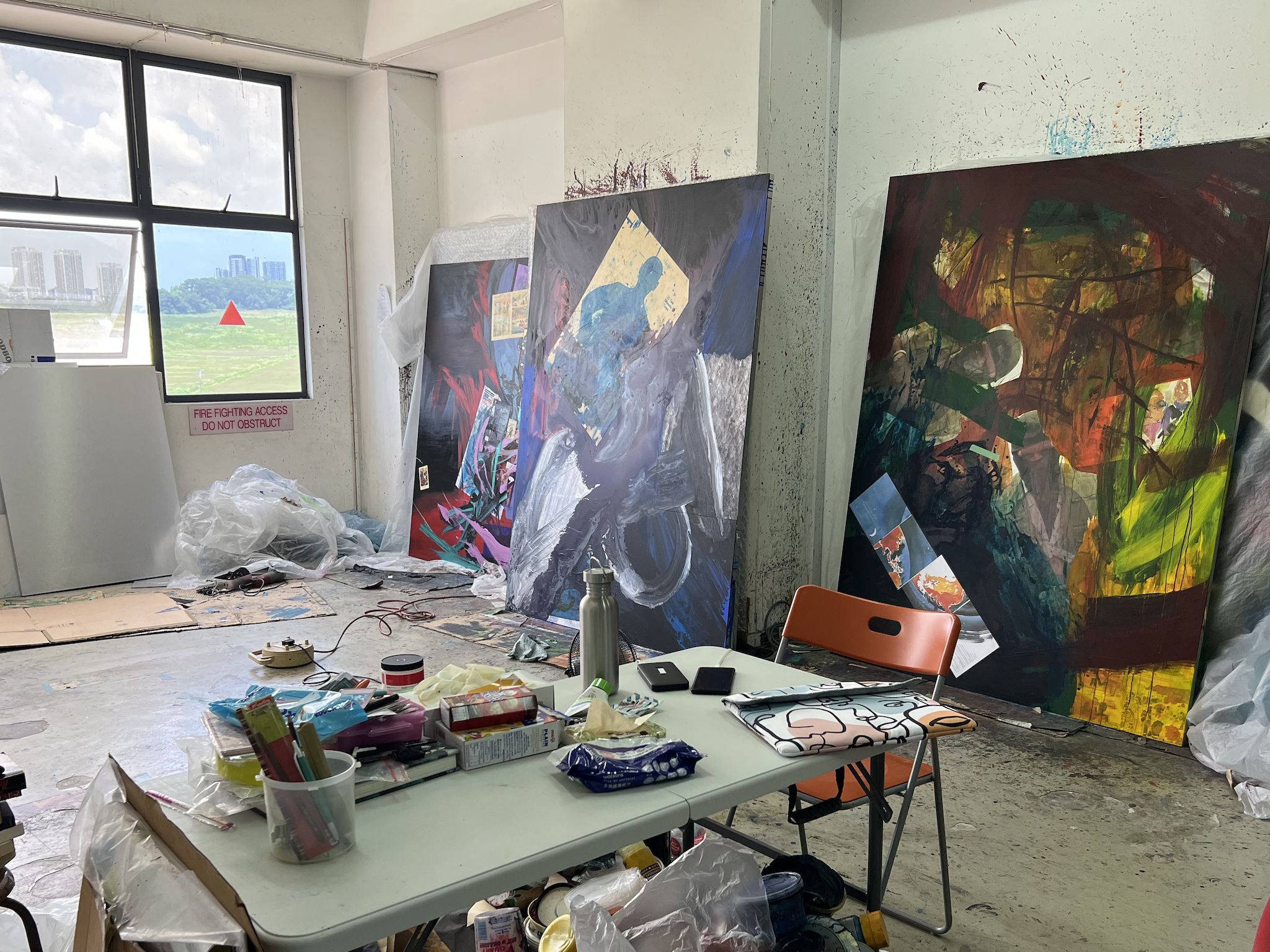 When did your love affair with art begin?
I was a humanities student in school and I think that's where my keen interest in art and culture stems from. I find that studying history is a great way to learn how to appreciate art. It teaches you how to understand the narrative behind an object and identify its relevance. As a child, I spent a lot of time visiting museums, giving in to my fascination towards the stories, the materials, and the beauty.
I do have professional training in art. I graduated with a BA in Fine Arts from the LASALLE College of the Arts in 2018. Prior to that, I had no formal training. I had the inclination to pursue an art education when I was doing my 'A' Levels, but I do not think I understood what it meant to be an artist back then. Studying art and actually being an artist for a living are two very different things, and I definitely had doubts then. It wasn't until I actually started at LASALLE and had interactions with practising artists that I realised I wanted to and could do it professionally.
Your art is often defiant – both in the use of non-conventional media and contextually. Could you expand on what that means to you and what you want to communicate through it?
I work with a wide range of materials and investigate a number of different topics, but you're right to note that the idea of defiance is the common thread between different bodies of work. Even if you have no context to the work, you get a sense of that youthful energy and that's something that ties all my work together, regardless of the specific points of reference or the medium I may have used. Visually, all my works, from textile to aluminium, share certain aesthetic sensibilities.
The idea of a youthful spirit or a rebellious attitude is something that comes quite naturally to me. It has to do with thinking about identity, possibilities, and the stage of life I am at. It is an abstract feeling that I am trying to give form to.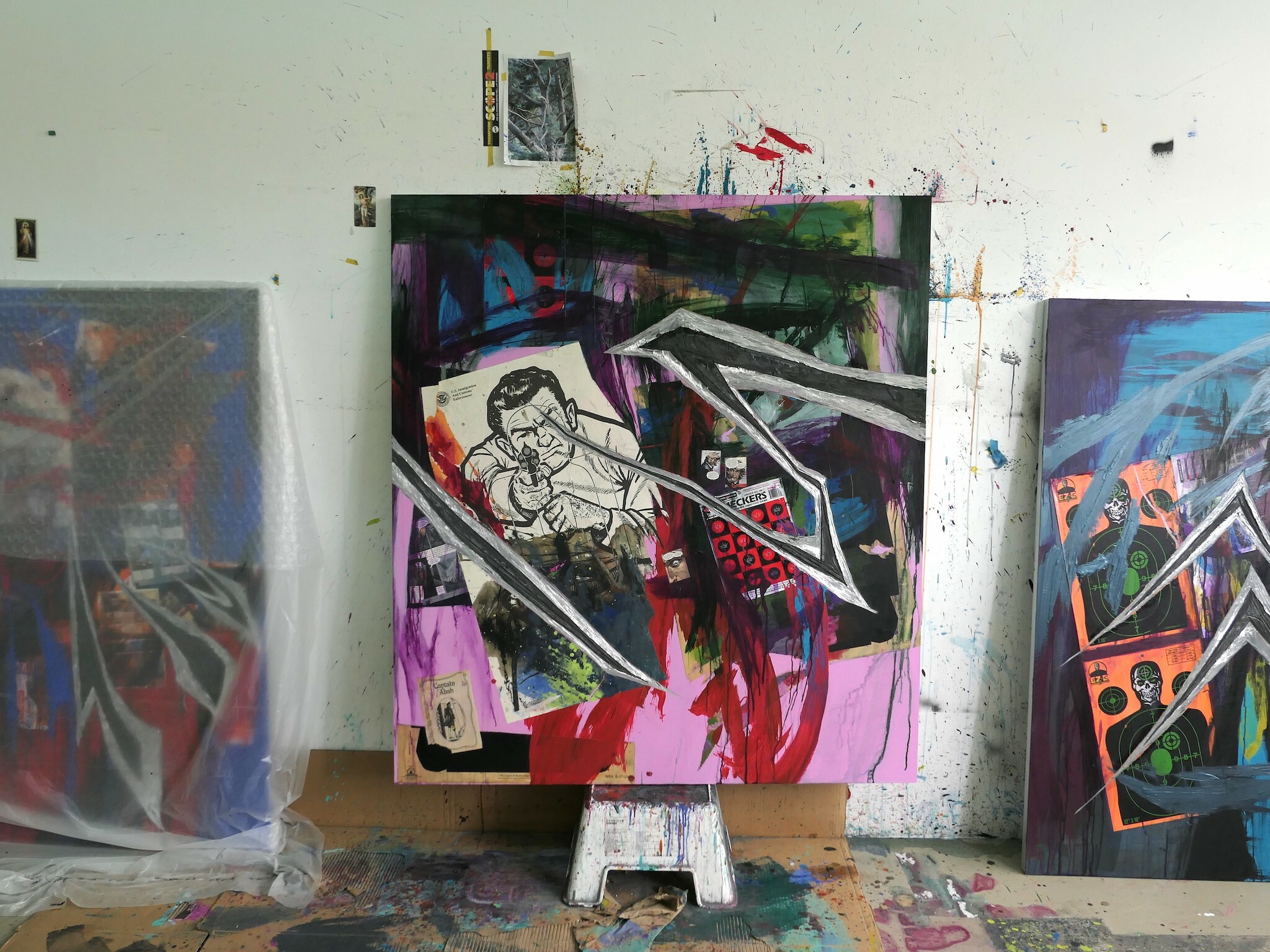 What inspires you to create?
Even though I work with various materials, I still view each work with the eyes of a painter. It is a frame of mind to look at and understand what is around me. I like the fact that every painting is in dialogue with others from the past and the future.
I also turn to music and fashion as other sources of inspiration for my work, especially how a rebellious attitude or youthful energy manifests itself in those disciplines. I often infuse such subcultural references into my work.
While there is research and thought that goes into my work, increasingly, I am trying to let the process guide me. I am curious about where particular points of interest or obsessions take me. My creative process is a balance between a methodical structure and organic development.
What are some of your regular hangouts around the island that you like to visit to feel inspired?
The Asian Civilisations Museum is one of places I really enjoy visiting. It's always been my favourite museum in Singapore. The permanent collection is so broad that every time I go I find something new that interests me.
The other place I go to for inspiration is Dover Street Market. I appreciate the attention to detail and rich textures one can see from designer wear to the visual merchandising.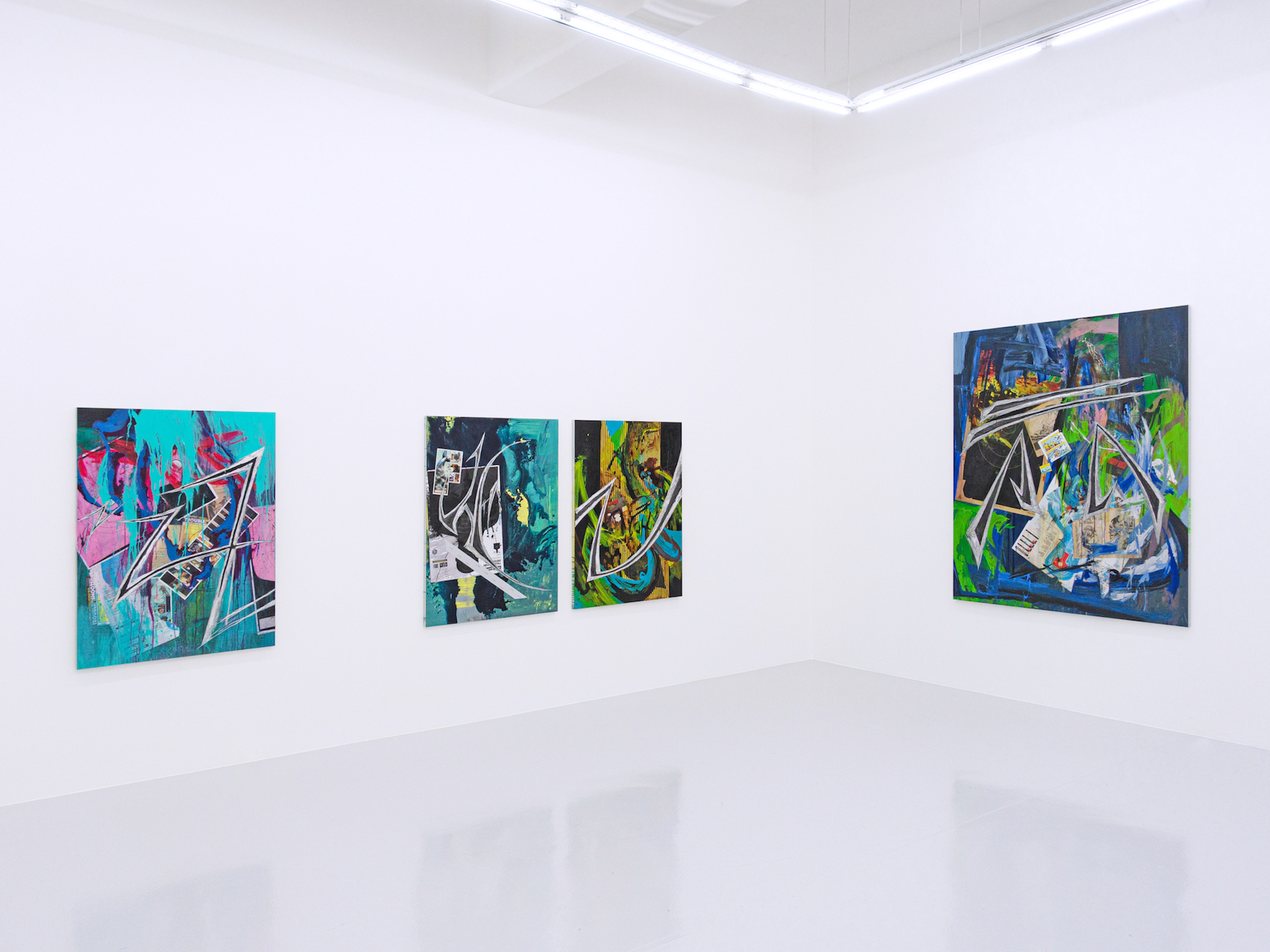 How would you describe your studio?
It's quite a bare bones unit that gets the job done! I particularly sought out a space where I could experiment as much as I could and a fuss-free space with sufficient ventilation was just perfect.
How many hours do you normally spend in your studio in a given week?
I am quite regimental about spending time in my studio. I treat it almost like a job, coming in at least two to three times a week and staying in from 10am-6pm. I like having that kind of structure and regularity.
What is the most prized possession you have in your studio?
I am quite attached to my old paintings that I return to for inspiration constantly.
What are five things your art studio would be incomplete without?
Apart from the various art supplies scattered around, the five things I couldn't live without in here would be the two electric fans, the airy windows, my buckets for water, an angle grinder for cutting into my metal sheets, and music.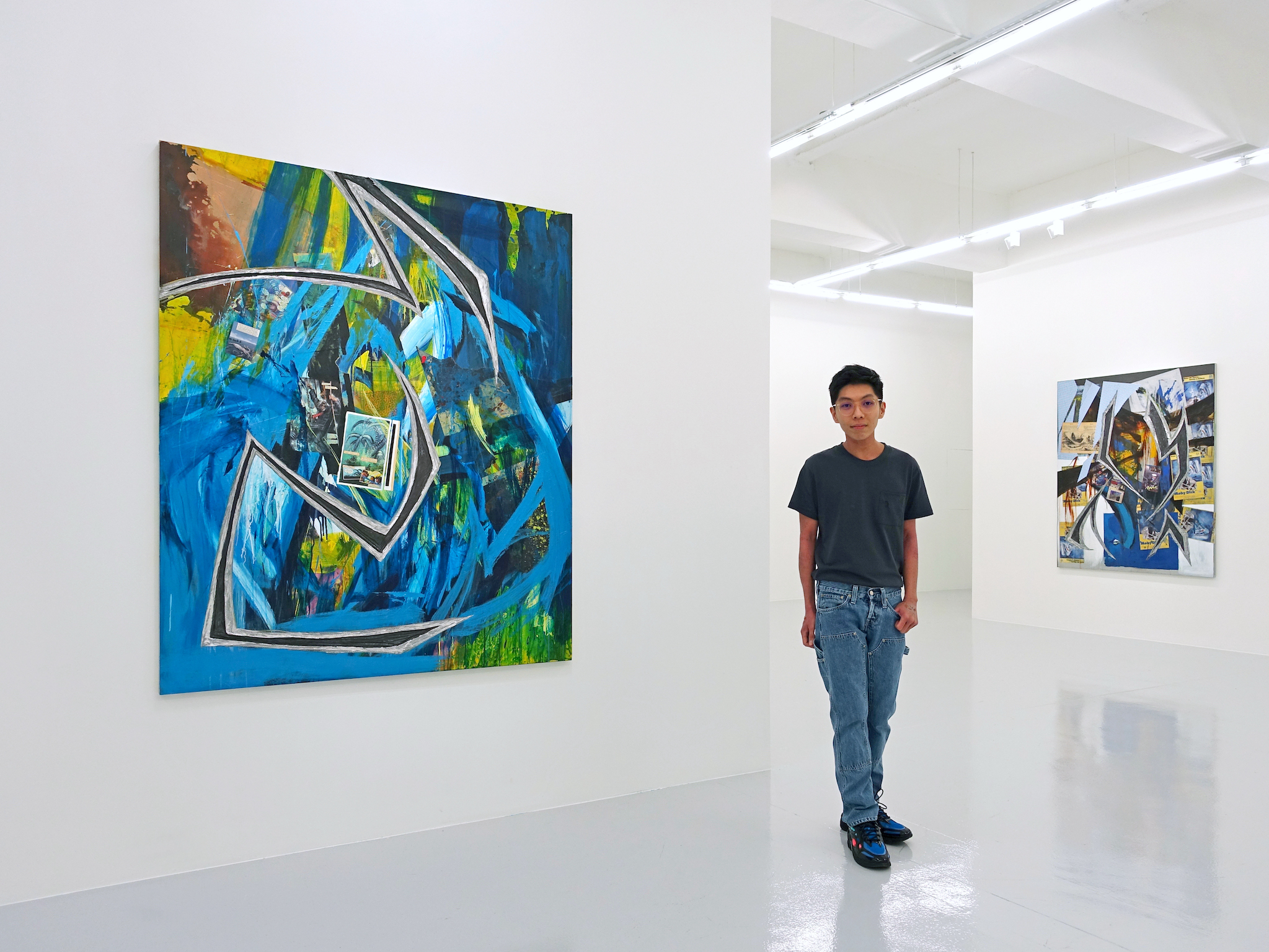 What are you working on now?
My third solo exhibition, Moby Dick (I Am the Devil in Your Heart), is currently on view at Yavuz Gallery until April 9, 2023.
I am also working on a new series of works for a group exhibition curated by Roger Nelson that opens in the second half of the year.
Visit Ian Tee's third solo exhibition, Moby Dick (I Am the Devil in Your Heart), at Yavuz Gallery from now till April 9.