How to buy art like a pro – even if it's your first time
Everything you need to know about acquiring your first cool art piece on a budget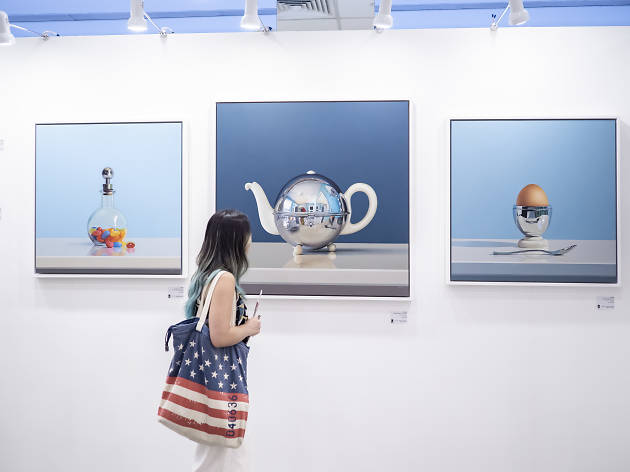 Collecting art doesn't have to be intimidating. Art, after all, is a means of individual expression. If it's your first time buying art, maybe skip the big galleries with works from famous artists like Monet and Picasso. Instead, consider snagging a piece from emerging local artists; which may end up being more meaningful to you. Besides, nobody's in the business of going broke while trying to get cultured – starving artist stereotype be damned.
We're not seasoned collectors ourselves, so we spoke to the folks at Affordable Art Fair, which is happening from November 22 to 24 at the F1 Pit Building, for pro tips on buying your first art piece. Curator, writer, art advisor and collector Amelia Abdullahsani bought her first painting from an artist she was dating in 2005. That piece ended up forming the basis of her art collection – which consists of works from young, emerging artists in the city she lives in.
"Your art collection is a reflection of your life and experiences. Each artwork has a story to tell, and the work you collect tells your story," she tells us. "It's also a great excuse to hang out with friends. Gather one or a few of your friends and head down to local exhibitions, galleries, and fairs, which are fabulous places for first-time buyers."
Fair director Alan Koh, who is a collector himself, agrees: "Art contributes to your personal growth and cultural journey. Start early. Buy small and see how art enlightens, shapes and becomes part of your story as your taste matures and spending ability increases. By buying art, we are supporting creativity and the careers of artists, contributing to a healthy and sustainable art ecosystem."
Here are five tips for buying your first art piece like a pro.
Pro tips to buying your first art piece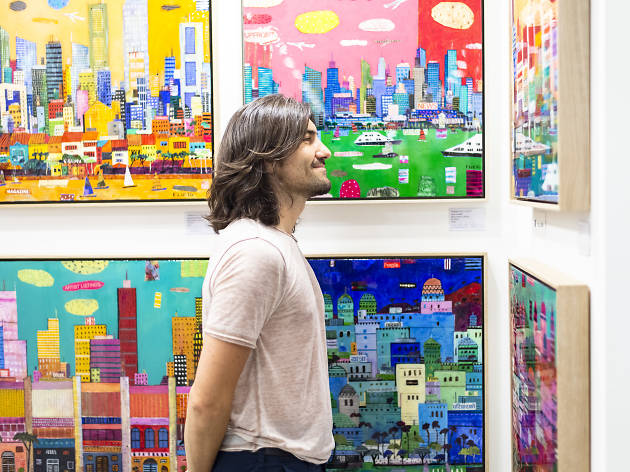 Photo: Affordable Art Fair
The most important thing is to keep looking at art in person. Visit galleries and art fairs around the city to see different art pieces in person. You may like a certain piece you see online, but it may look different when you see it in the flesh. Additionally, by exposing yourself to different artists, mediums, and styles, you figure out what kind of art you like. "Do your research on the galleries and artists. Everything is online now, and you can easily find information and reviews," Alan tells us. "Looking at art all the time helps you develop your sense of style and helps you understand what draws you in," Amelia says.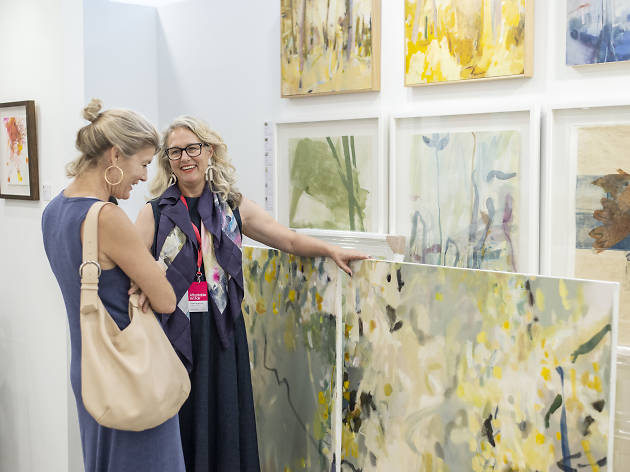 Photo: Affordable Art Fair
If your budget is lower than $500, look at photography, prints, and small ceramics. "Art doesn't have to be unattainable. Of course, there is a market for those million-dollar pieces and what are known as passion investments. But at Affordable Art Fair, it's about the investment in how you feel when you're around the pieces you love. "We support living, talented artists who are still creating artworks. We encourage you to buy what you love. If the value of the artworks rises, you can pat yourself on the back and say that you have a keen eye," says Alan. "But don't think about what value the artwork will be next year. Think about what value the artwork brings you now," Amelia advises.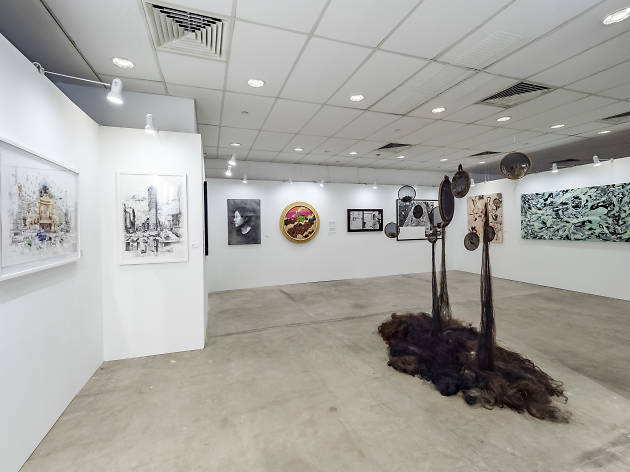 Photo: Affordable Art Fair
Think about the space or wall you have
In a perfect world, we'd all have plenty of space for the artworks and sculptures we've set our eyes on. But if you live in a studio apartment or a two-room HDB flat, finding a wall to hang your favourite pieces can get tricky. With careful planning and some tricks up your sleeves, you can incorporate art into a small space. For example, try exaggerating the size of your wall by incorporating a few smaller pieces to create a clean, understated look. This tip can be helpful especially if you don't have the budget for a large piece just yet. When you finally bite the bullet and buy your first piece, the first step is to measure the exact dimensions of the space you want to fill out. Don't forget to bring a measuring tape with you if you're going to the gallery or an art fair.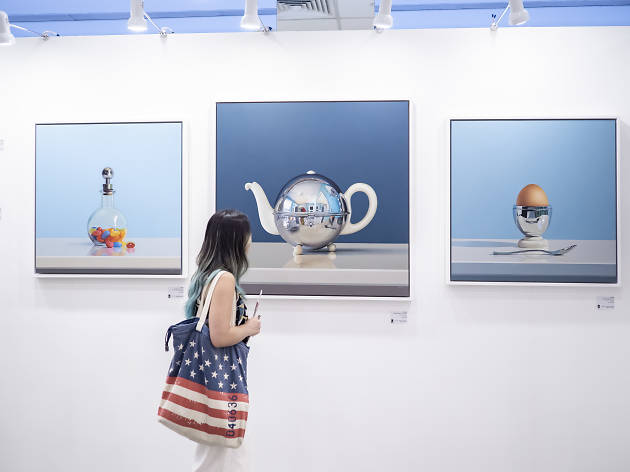 Photo: Affordable Art Fair
Talk to the gallery assistants 
With their wealth of knowledge, the gallery assistants are the best people to talk to. They'll help you find a good fit between your taste and budget. It's also worth learning more about the artists themselves. "Their stories may speak to you, even if their works may not appeal to you on first sight. You might end up buying the artwork because you resonate with the artist and his or her story," Alan says.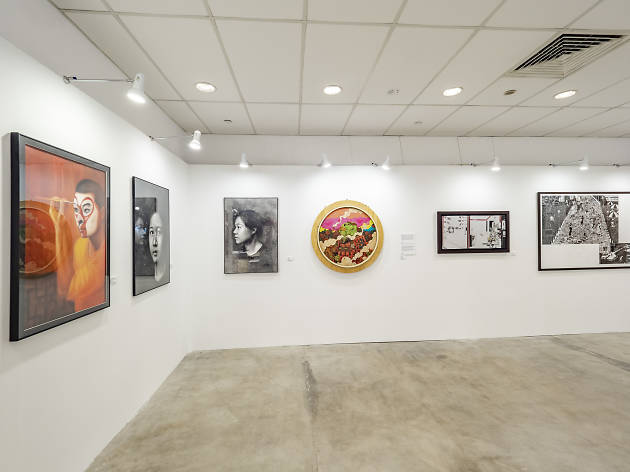 Photo: Affordable Art Fair
Most importantly, buy what appeals to you
You can buy a piece by the most sought after artist in your city; but if the piece doesn't speak to you, it's not worth much from an emotional standpoint. "The only question to ask yourself is, 'Do you like it?'" Amelia says. "Personally, I find it uplifting that the first thing I see when I wake up is art. It puts me in a good mood. And when I come home after a long, hectic day, I find it relaxing to look at my art collection."