6 graffiti artists in Singapore you should know
Banksy, who? Get to know Singapore's street art geniuses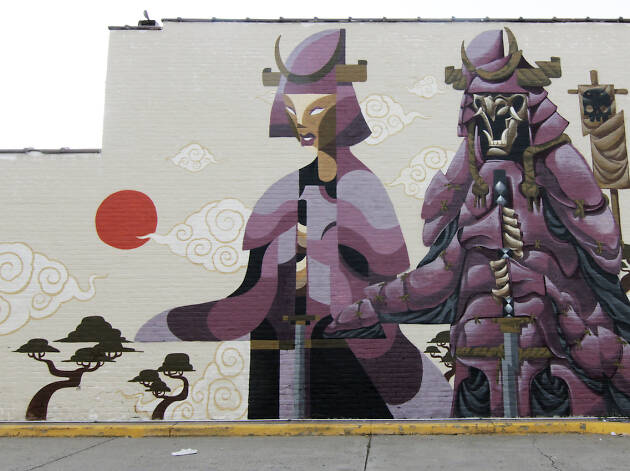 Born in '70s New York, street art has since evolved from its humble origins. Gone are the days where it's seen as illegal vandalism. Instead, this worldwide movement is celebrated on social media. Locally, street art adds vibrancy to our neighbourhoods and events like the Aliwal Urban Art Festival and Culture Cartel commission exclusive murals by Singapore's top artists. These are some that tag and spray bare white walls with colour, turning them (and our city) into works of art.
RECOMMENDED: The best street art in Singapore and the best urban art trails in Singapore
Other artists turning blank walls into art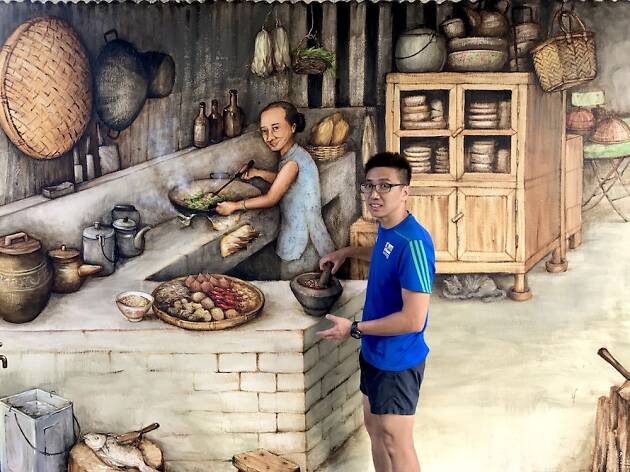 Photo: Yip Yew Chong
You've probably seen (and snapped) his life-size heritage murals at Tiong Bahru, Everton Park, Amoy Street and more. Inspired by his memories of Old Singapore, Yip Yew Chong has painted over 30 murals, mostly relating to scenes of Singapore's bygone era. A wanderlust at heart, the artist captures his experiences through photos and videos which he then weaves them into sketches and paintings, translating both sights and sounds into murals.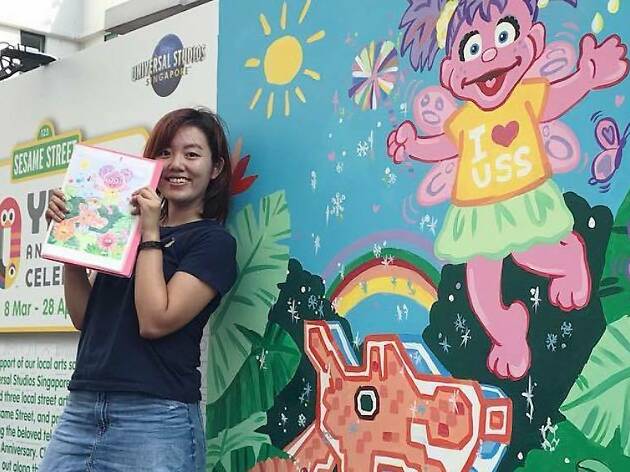 Photo: Tiffany Yao
Art is always fun with unconventional twists and Tiffany Yao knows just how to do it. The young artist combines a juxtaposition of ideas in her practice where elements of realism are created alongside those of surrealism, and traditional methods are used with the contemporary. By using her art to uncover the hidden beauty in daily life, she has a number of works under her belt in the commercial art and design world.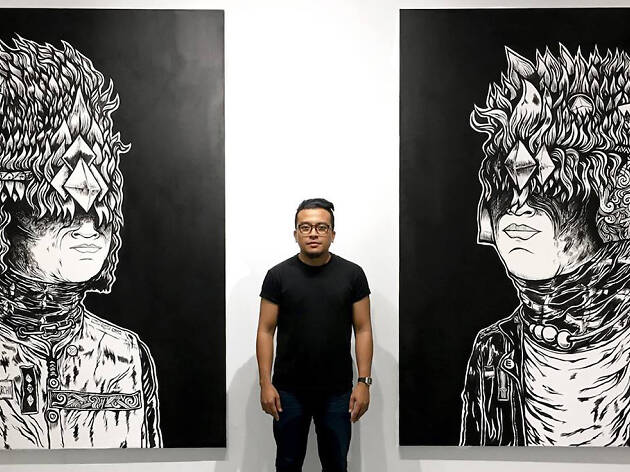 Photo: Speak Cryptic
Take a stroll down Little India and don't forget to look up for Speak Cryptic's black and white flowers and flying petals along Kerbau Road. Mainly dabbling in monochromatic hues, the visual artist's – also known as Farizwan Fajari – works are usually inspired by his own observations on current affairs in and around Singapore. He has also been developing a set of characters for his art over the past 13 years in which he applies them to various narratives and forms including paintings, drawings and even live performances.
Grab your camera and get snappin'