Heads up! We're working hard to be accurate – but these are unusual times, so please always check before heading out.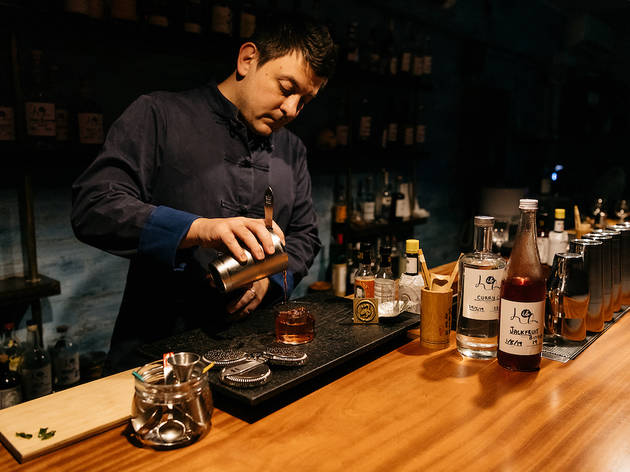 IB HQ's Kamil Foltan and Zurina Bryant share cocktail recipes you can try
Southeast Asian flavours are what set cocktail bar IB HQ apart – here's how you can create some of its signature drinks at home
What first started as an online diary to document the ingredients we've come across in Asia – sharing knowledge and recipes along the way – has evolved into a shophouse space. The indigenous bartender ethos has been and will always be the same: a passion for flavours, respect for cultures and showcasing Singapore with tipples that represent this amazing culinary city.
IB HQ still highlights regional produce – but now in cocktails guests can immediately smell and taste. To give you an example of what you can expect at the bar, here are three cocktail recipes inspired by our local culture that you can try shaking up at home.
Maharaja
A twist on the classic negroni made with curry leaf-infused gin contrasted with fruity notes of jackfruit. This cocktail is inspired by gulai nangka, young jackfruit stewed in a curry.
Recipe
IB Colada
An ode to Singapore, this cocktail is an unexpected combination of flavours – vegetal parsnip, sweet pineapple and tropical coconut – that somehow work well together.
Recipe
Pandan Sazerac
A sazerac is one of Kamil's favourite drinks so we came up with a pandan and fig version. Instead of absinthe, we use yellow chartreuse, an herbal liqueur with an 800-year history and delicate notes of chamomile.
Recipe
Grab the ingredients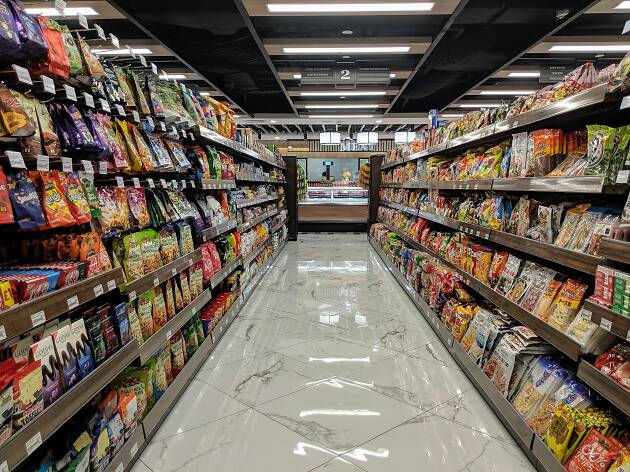 We were introduced to a promotional programme focusing on citrus fruits from Kochi prefecture by the Kochi Representative Office in Singapore. You can get Japanese fruits like yuzu, buntan and konatsu when they're in season from Medi-Ya. Alternatively, you can get the frozen juice through Euraco Finefood.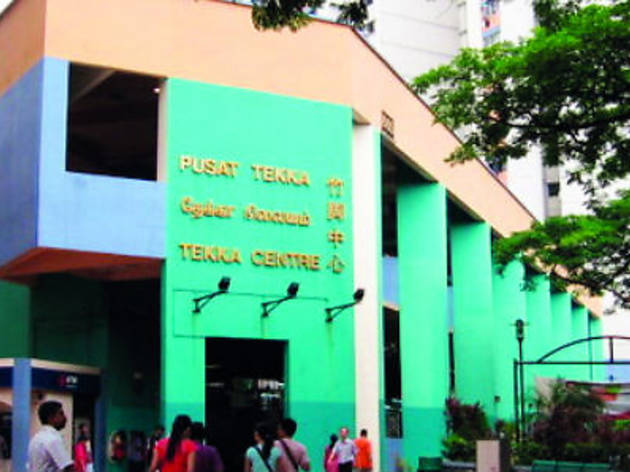 We love the variety of fruits and vegetables at Tekka Centre. Everything is so vibrant and colourful, you can't help but pick up new ingredients to experiment with and put in a cocktail. We tend to buy our curry leaves, pandan and jackfruit from Tekka. We also like looking around Mustafa, which is located nearby, for spices and other unique ingredients.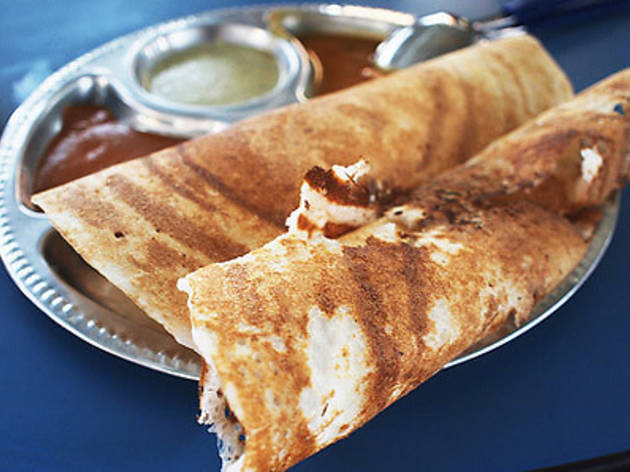 Another wet market we love is Ghim Moh, not just because the hawker centre is excellent, but because we can find everything we need there too. Aside from fruits and vegetables, Ghim Moh has a wide selection of seafood – so who knows, maybe you'll find a fish cocktail on our menu one day.
Meet the guest editors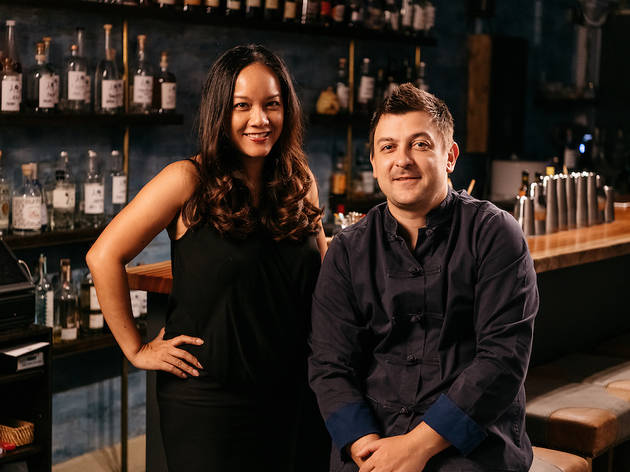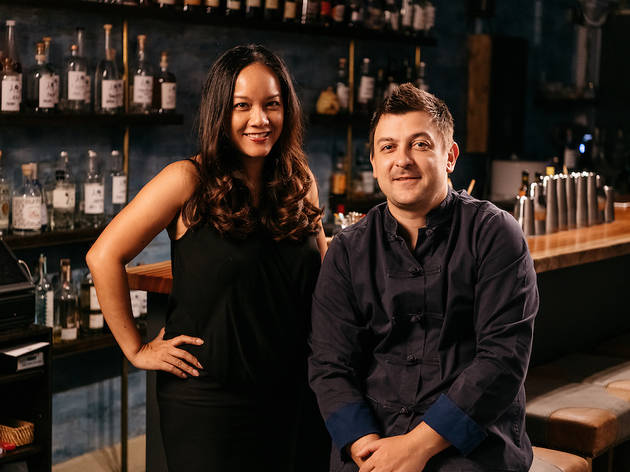 Photo by: Ahmad Iskandar Photography
Zurina Bryant and Kamil Foltan
Co-owners of IB HQ
Just a couple of days ago on September 8, IB HQ, a cosy second-storey bar along North Bridge Road celebrates its one-year anniversary. It's no mean feat in Singapore's highly competitive food and drink landscape, especially in the face of people drinking less and adopting a healthier lifestyle. But for some reason, barflies keep hovering around this particular spot.
It could be because Kamil – an industry veteran who has worked at the likes of The Black Swan, Tippling Club, Open Door Policy and Potato Head – has a repertoire of over 100 drinks he can whip up as long as he has the ingredients. Or it could be credited to Zurina's marketing efforts, fostering strong ties within the industry to organise guest shifts and events never before seen in Singapore, like one fuelled by girl power during International Women's Day. But ultimately, at IB HQ, it always comes back to flavour.
It's been the case ever since the duo founded indigenousbartender.com, a website dedicated to flavours and ingredients from this part of the world. In 2017, they decided to bring the website to life through a series of pop-ups at local bars like Native, Junior and Operation Dagger. And after a year, the Indigenous BartenderHeadquarters, IB HQ, finally opened.
Their focus on regional ingredients and flavours still remain. "If it wasn't for Zurina I'd be working in a corporate role," says Kamil. "She encouraged me to start the website and has given me a lot of support and inspiration to go for my dream. The fact that we're still here after a year is a big success for us."
Read more by the guest editors of our September 2019 issue