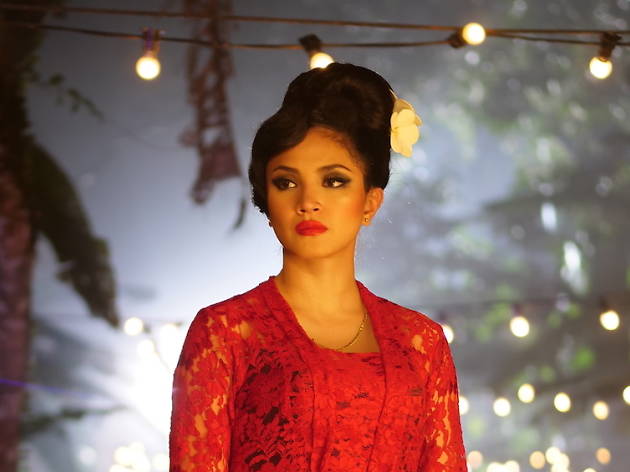 Director Glen Goei shares his inspiration behind Revenge of the Pontianak
The Singaporean auteur shines a flashlight on the vampiric spirit that inspires his latest film Revenge of the Pontianak. By Glen Goei
Every Singaporean knows the Pontianak. At camps, we exchange ghost stories in hushed voices to scare each other. The Pontianak is a hideous, vengeful female spirit who seeks revenge after dying in childbirth or from male-inflicted violence. She's usually cloaked in a long, white dress with her dark hair hung long and unkempt. Her presence is hinted at through a strong, frangipani scent that then evolves to an unbearable stench. Legend has it, when you see a beautiful woman alone at night, you must not make eye contact. She just might turn into the ghastly figure and rip you apart with her long, sharp nails.
The golden age of Malay cinema
For me, the Pontianak character has always been a source of fascination. I grew up watching countless old, Malay-language horror films in the 70s. This was during the tail end of the golden age of Malay cinema, which spanned from the late 1940s to early 1970s. During its heyday, hundreds of Malay films were filmed and produced in Singapore by two major local film empires: Cathay-Keris Studio and Shaw Brothers' Malay Film Productions.
On 27 April 1957, at the stroke of midnight, Cathay-Keris Studio premiered a film that would forever be ingrained into the Singaporean psyche. This was Pontianak, directed by the prolific B.N. Rao, starring the beautiful Maria Menado as the titular character. Pontianak ran for almost three months at Cathay cinemas, its success was unprecedented.
Pontianak spawned two sequels by B.N. Rao: Dendam Pontianak (Revenge of the Pontianak, 1957) and Sumpah Pontianak (Curse of the Pontianak, 1958), setting the benchmark for the horror genre locally. Shaw produced its own trilogy – Anak Pontianak (Son of Pontianak, 1958), Pontianak Kembali (The Pontianak Returns, 1963) and Pusaka Pontianak (The Pontianak Legacy, 1965).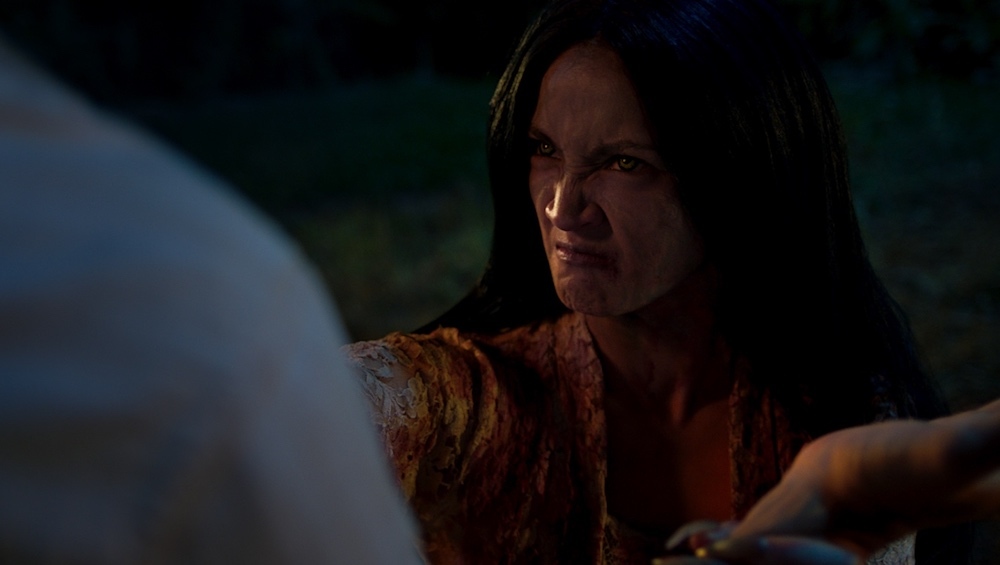 Misunderstood madam
Growing up watching these classic local horror films, I always asked: why is she so demonised? Why is she considered a 'bad' ghost? My own reasoning was that a ghost's discomfort always stems from unfinished business. And this unfinished business could be with loved ones.
This was the genesis of my latest film: Revenge of the Pontianak. I wanted to seek out the answers to the questions that have stayed with me since I was a child. I sought to tell the story from her perspective for a change, to see and understand the motivations behind her actions.
From left: Gavin Yap, Remy Ishak, Nur Fazura and Glen Goei
Creating a shared narrative
Beyond that, I wanted to pay homage to these great Pontianak films. Younger Singaporeans are fed with a steady diet of super-Westernised Hollywood films. I sometimes feel a tinge of regret that their childhood hasn't been imbued with the same sort of local stories that my generation had access to.
These local Malay films were a beautiful amalgamation of the diverse cultures in South and Southeast Asia. Chinese producers owned the studios and greenlit the projects; Indians and Filipinos directed and wrote scripts; Malays acted in the movies and composed music. By the early 1960s, Malays took on the role of director too. Films during this era were embraced and beloved by Singaporeans and Malaysians. They were unique to us, and our identities.
Local stories and folklore are no longer a big part of the Singaporean consciousness. But I strongly feel that we have a responsibility to tell our own stories. We need to keep our culture and heritage alive.
Revenge of the Pontianak is now showing at Golden Village cinemas.
Behind the scenes with Glen Goei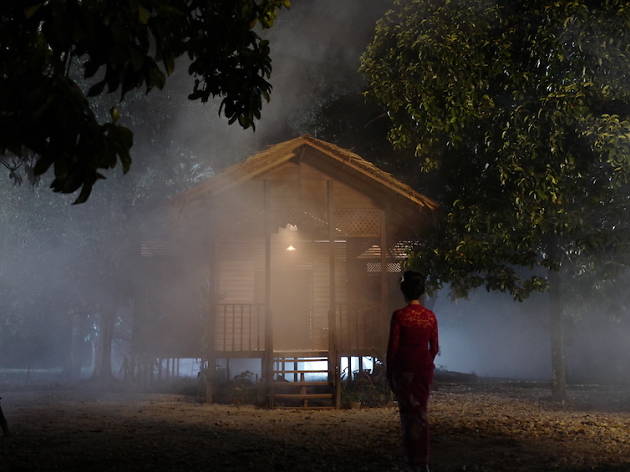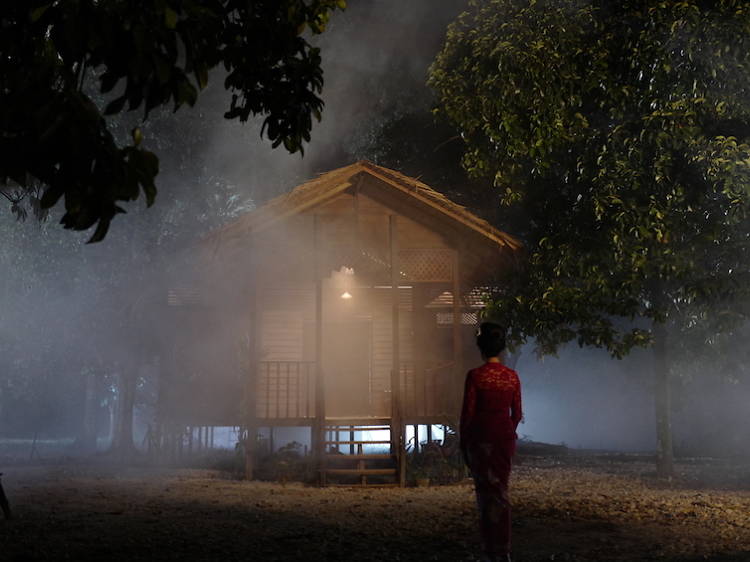 Photo: Tiger Tiger Pictures
Western versus Asian horror
Western horror films are more in your face: jump scares and fake blood for instant gratification. To me, it's like eating McDonald's. You can binge, leave, and it doesn't stay in your consciousness. Asian horror is more interesting because it's subtle. It works through your psyche. Take the popular Japanese, Korean and Thai ones that work well in Singapore – we don't have to understand the language to appreciate them. With Asian films, there's tension and buildup, plus a moral that stays with you after.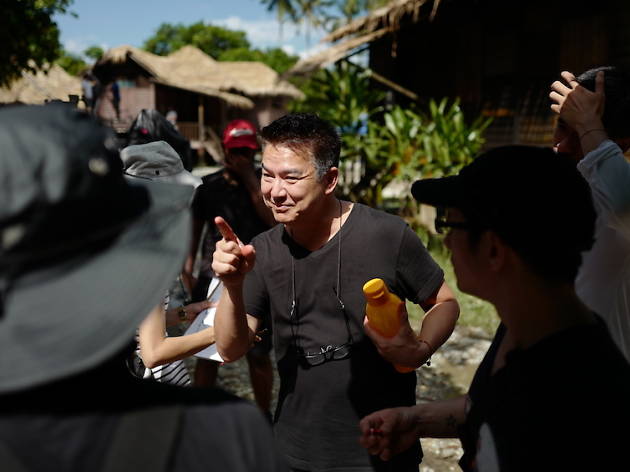 Photo: Tiger Tiger Pictures
'Pantangs' or superstitions observed while filming
Every day, we made it a point to pray on set. I'm very conscious and respectful of spirits, so I always asked for permission and safety before filming. We always clean up and leave the location how we found it.
One day, our smoke machine ran out of smoke mid-way through filming, so we used kemenyan (often used as incense) to produce smoke. I loved the effect it produced so I kept asking for more to be burnt. Suddenly, some of the crew shouted: "Stop burning the kemenyan! We're drawing spirits out!"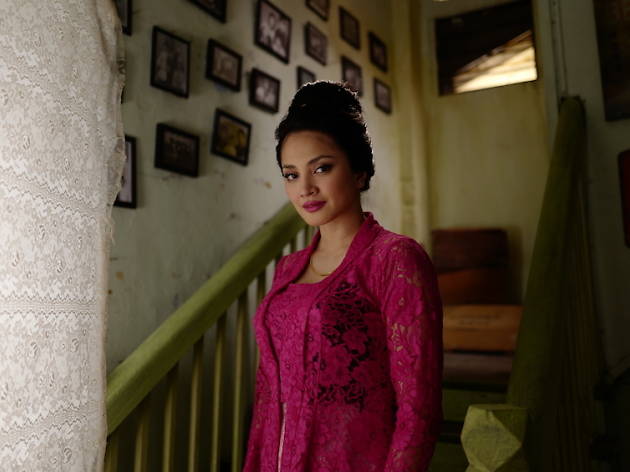 Photo: Tiger Tiger Pictures
Nur Fazura, who plays Pontianak, saw a ghostly female figure with long, dark hair watching her while on location. Gavin Yap, my co-director, heard a Pontianak's blood-curdling laughter in the middle of the night.
Meet the editor
Photo: Ahmad Iskandar Photography
Glen Goei no stranger to Singapore's film scene. The award-winning director's repertoire extends from film to plays and musicals, even doubling as the co-artistic director of local theatre company Wild Rice. In his breakout role as M. Butterfly – opposite Anthony Hopkins – in the eponymous 1989 West End production in London, he earned an Olivier Award-nomination for Best Newcomer for his performance.
Glen's transition from theatre to film came about a decade later when he returned to Singapore. The desire to nurture and grow the local film scene –which was close to non-existent in the 90s – brought forth his first feature in 1997, Forever Fever, which he wrote, produced and directed. It was the first local film to be screened at the prestigious Sundance Film Festival and went on to achieve an international commercial release.
Projecting the Singapore experience on the silver screen, Glen uses film to ignite conversations surrounding topics like the death penalty. In Yellow Flowers – written by Off Centre playwright Haresh Sharma – a single mother is put on death row for unwittingly smuggling drugs. In his most recent work, Revenge of the Pontianak, he explores the supernatural world and local folklore. "I like to tell my story using different mediums, and with film, you can reach out to a wider audience," he says.
Revenge of the Pontianak marks Glen's return to the big screen since the release of his 2009 murder mystery The Blue Mansion. Co-directed with Malaysian actor and director Gavin Yap, it looks at Southeast Asia's most famous horror icon but humanises her with a romantic storyline. Unlike his previous full-length features, the horror flick is performed in Malay, a nod to the golden age of filmmaking in Singapore before the 70s, the era where iconic Pontianak films were first produced by Cathay-Keris and Shaw.
"I grew up on Pontianak stories. Singapore and the Pontianak folklore is such an important part of Southeast Asian mythology, culture and heritage. I think it's important that the younger generation gets to see Pontianak films done with a contemporary lens," he adds.
Truth be told the film scene in Singapore is still behind its neighbouring countries. By filming Revenge of the Pontianak in Malay, Glen hopes to reach audiences in Malaysia and Indonesia.
"Horror films are easier to cross different audiences because horror films tell stories through visuals rather than dialogue. In Singapore, we've grown up on a diet on Asian horror films from Japan, Korea and Thailand. Therefore, there's an opportunity for Revenge of the Pontianak to reach out beyond our shores."
Read more by the guest editors of our September 2019 issue