Everything you need to know about Time Out Cocktail Club: Shanghai Nights
A night of cocktails and canapés inspired by Shanghai's golden age awaits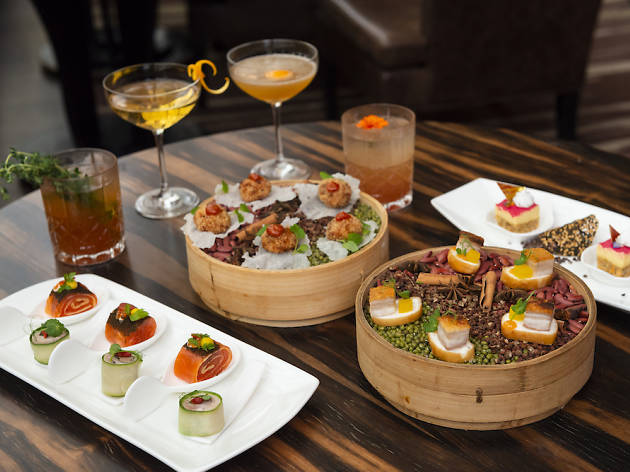 Join the club – Time Out's Cocktail Club to be exact. We're launching a series of liquid supper clubs where you can indulge in your heart's desires. Our first is themed around 1930s Shanghai – where we're turning Astor Bar at The St Regis Singapore into a drinking den inspired by the speakeasies of that era on September 6.
Expect cocktails galore prepared by four of the city's best bartenders as well as oriental snacks and Peroni beer all night long. For a taste of what's in store, here's everything you should know about the tipples and canapés we have waiting for you.
Time Out Cocktail Club: Shanghai Nights is priced at $88 for four craft cocktails, canapés and beer all night. Book early to enjoy a buy three get one free promotion. Limited time only.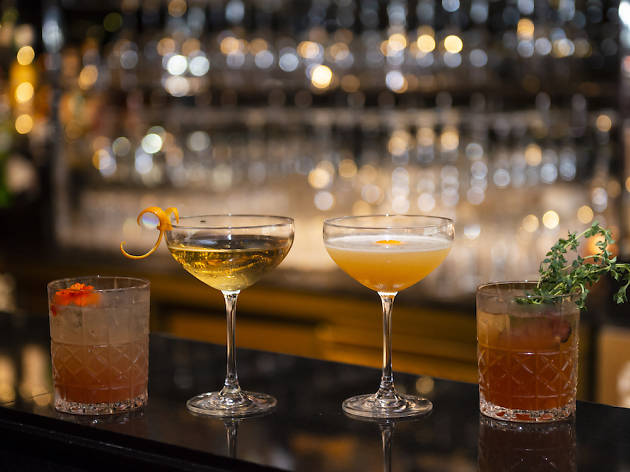 We've got four of the city's best bartenders preparing exclusive cocktails only for this one-night-only event. Inspired by 1930s Shanghai, the drinks include Dangerous Romance, an intriguing mix of tequila, Cointreau, lime juice and homemade tomato shrub garnished with a slab of bak kwa and thyme created by Sam Wong, the chief bartender of Mona Lounge.
There's also The French Concession, a spirit-forward tipple of Remy Martin VSOP, The Botanist gin and jasmine-infused vermouth prepared by rising star Ronan Keilthy of Junior plus other exciting drinks from Andrew Loudon from Tippling Club and Christian Chavez of Astor Bar.
If that's not enough alcohol for you, there's also plenty of Peroni beer to go around.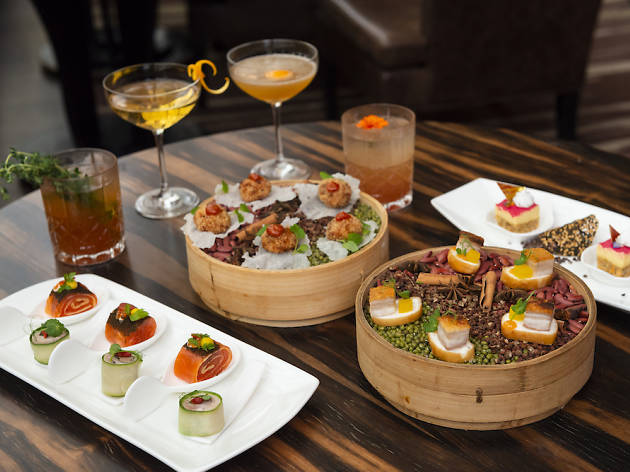 The St Regis Singapore is preparing a range of six oriental canapés with bites including drunken chicken wrapped in cucumber, smoked salmon rolls, crispy pork belly and chilli crab balls – a worthy accompaniment to the Asian-inspired cocktails on the menu.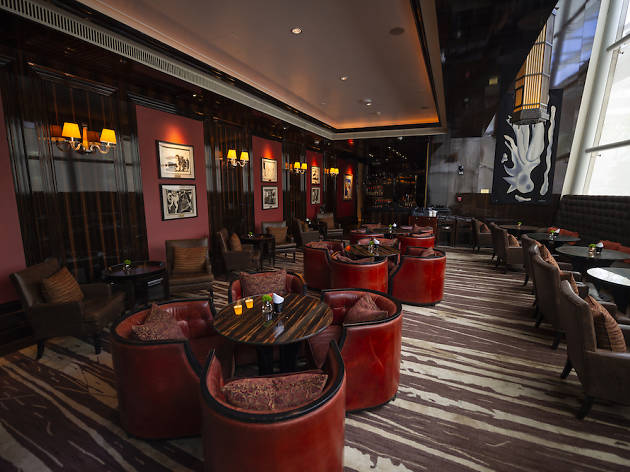 Housed in the ultra-luxe St Regis Singapore, which is housed foreign dignitaries and international A-list celebrities, Astor Bar is no stranger to glitz and glam. Turn up in your best dress – cheongsams optional – and revel in the Shanghai's age of decadence. It's a party you won't soon forget.
Get your tickets to Time Out Cocktail Club: Shanghai Nights