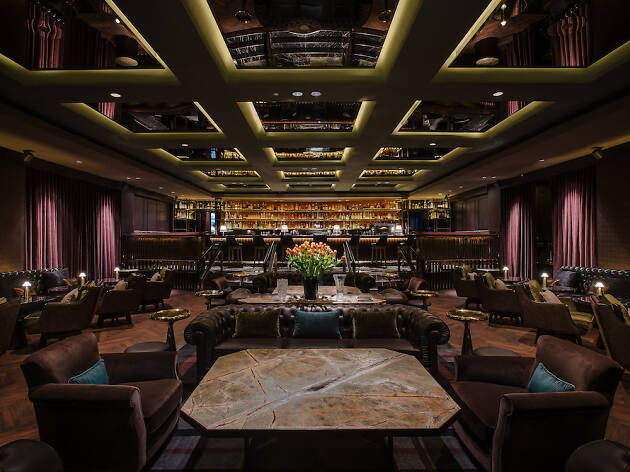 How to support your favourite bars and nightlife venues in Singapore
Show your favourite bars and nightlife destinations some love during these tough times
Let's be real, we could all use a drink (or three) these days. And while we can no longer watch someone shake up a tipple with vigour and clink glasses with friends, we can still support our local bars and nightlife destinations in other ways.
Singapore's bar scene has put us on the map – Manhattan has been named the best bar in Asia for consecutive years and even snagged this year's inaugural Michter's Art of Hospitality Award – and showcases the talent, creativity and vibrancy of our young city.
While the circuit breaker ends on June 1, we don't know when we'll be able to go out to drink and dine once more. We also don't know which local businesses will still be around to provide us with a safe space for that post-work drink, catch-up session with friends or awkward first date. Instead of dwelling on that uncertainty, here's what you can do now to help keep the city's watering holes afloat so that they'll be there to welcome you with open arms (and celebratory shots) once this is all over.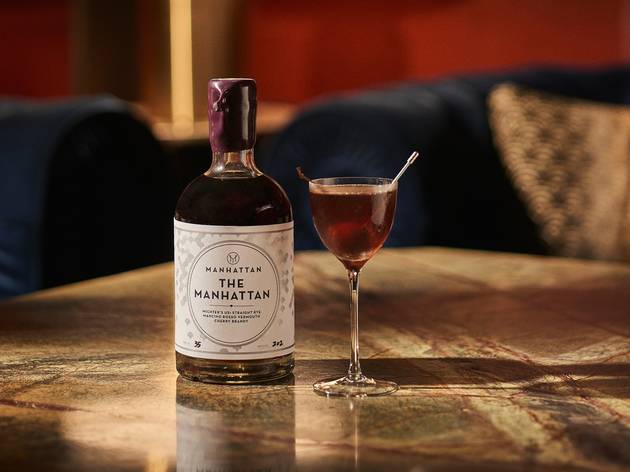 Photograph: Manhattan/ Facebook
Many bars have been quick to pivot and provide bottled cocktails for takeout and delivery. Here are some to check out:
Live Twice (sponsored by William Grant & Sons)
Packed in convenient cocktail pouches, Live Twice's Japanese-inspired classics include an excellent take on a vesper ($30) as well as unique concoctions like Snow Flurries ($30). You can combine your order with drinks and food from other Jigger & Pony concepts but the bar's own beef katsu sando ($36) is not to be missed.
To order, visit humpback.sg. Islandwide delivery is a flat fee of $8 and free for orders above $150.
Origin Bar (sponsored by William Grant & Sons)
Origin Bar brings its signature rum-based creations and infusions to your home with its series of bottled cocktails. Try the chocolate rum negroni ($45) made with is chocolate-aged Plantation Xaymaca Rum or the Black Brew ($45), a heady mix of coffee and rum.
To order, visit bit.ly/shangrilatakeaway. Select the date and time you wish to pick up your order, key in your details and swing by to collect your cocktails.
Atlas (sponsored by William Grant & Sons)
While we can no longer to exciting new destinations, that doesn't mean you can't go on a gastronomic adventure to different cities. The worldATLAS programme ($100) curates four cocktails in a tasting flight featuring two creations from Atlas and two from a destination bar like Hope & Sesame from Guangzhou, China. Learn more about the flight through a hosted Instagram Live session and sip on more of Atlas' drinks, which are available at $18 a bottle.
To order, visit atlas-bar-singapore.myshopify.com. Islandwide delivery is available at $15, with free delivery for orders above $100.
Manhattan (sponsored by William Grant & Sons)
One of the world's best bars, Manhattan never disappoints and its bottled cocktails – all sealed with wax, no less – are no exception. The dry martini ($22.42) is available in a 100ml pour if you don't want to get too crazy but you can also splash out on a 700ml solera-aged negroni ($185.05) to last you through the circuit breaker.
To order, visit Regent Singapore's delivery website. There is a minimum spend of $30 but delivery is free for orders above $100.
MO Bar (sponsored by William Grant & Sons)
Available in both $18 and $85 bottles, MO Bar's signature cocktails come in tempting combinations of pandan whiskey, mango and coconut in the Oriental or gin, calamansi and Makrut lime in The Elixir. Can't decide? Get an assortment of six bottles at $100 or stick with classics like the boulevardier or gin martini.
To order, visit singapore.mandarinorientalshop.com. Islandwide delivery is available, with free delivery for orders above $80.
Looking for more? Here's our comprehensive list of bars in Singapore offering bottled cocktails.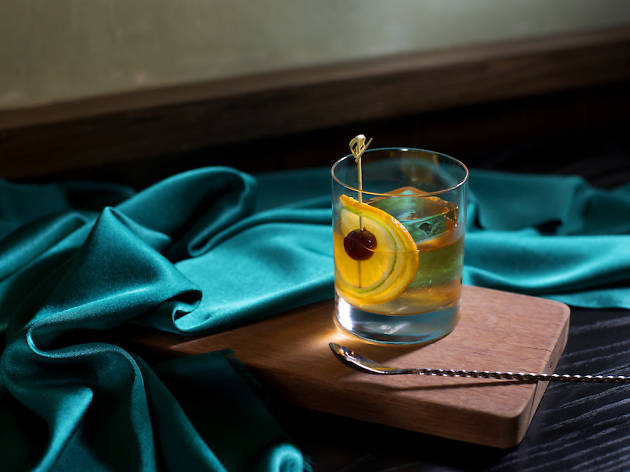 Photograph: Jigger & Pony
Buy merchandise and vouchers
Cashflow is an essential part of keeping any business alive, so aside from purchasing drinks, you can also support your local bars by buying merchandise and vouchers if they have them available.
Jigger & Pony vouchers ($50) can be use at the group's bars including Gibson, Caffe Fernet, Humpback and Live Twice till December 30.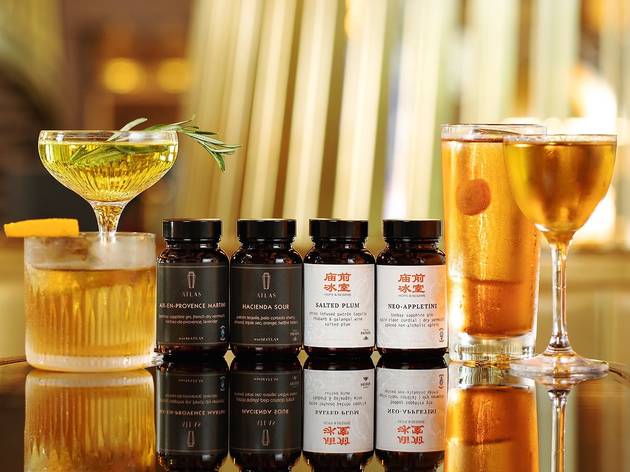 Photograph: Atlas
There are two sides to the delivery coin and it ultimately depends on you which side you want to support. You can order through a delivery platform and keep people in these organisations, such as those who offer marketing, operational and technical support, in jobs or you can order directly from the bars and restaurants, giving them a larger slice of the pie. Every dollar counts and it's up to you to decide where you put yours.
If you do decide to order directly, then bear in mind that bars are filling orders themselves, with some bar owners and staff stepping up as delivery riders. Give them ample notice, be understanding if your order takes slightly longer to arrive on a rainy day, and most importantly, be kind and polite.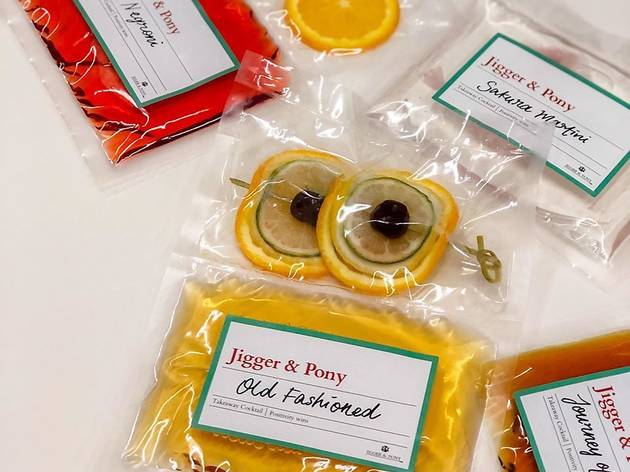 Photograph: Jigger and Pony/ Facebook
While bottle cocktails are great as is over ice, that doesn't mean you can do some experimentation of your own at home. Zhoosh up your cocktail by making your own garnish – even adding a lemon or orange peel to the mix makes a huge difference – or play around with different types of ice or soda waters till you get the right dilution for you.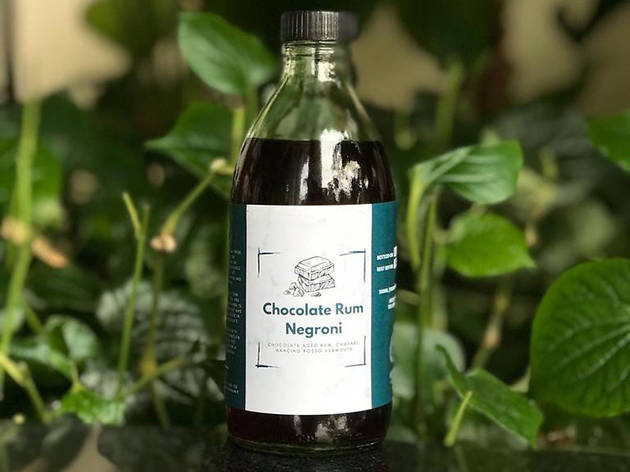 Photograph: Origin Bar
Let's face it, while we're cooped up at home, we don't have that much going on. So why not get around to writing those Google/Facebook/Instagram and of course, Time Out reviews you've always wanted to pen. Put in a kind word for your favourite bars to get the word out – you never know how many people you end up influencing to support them as well.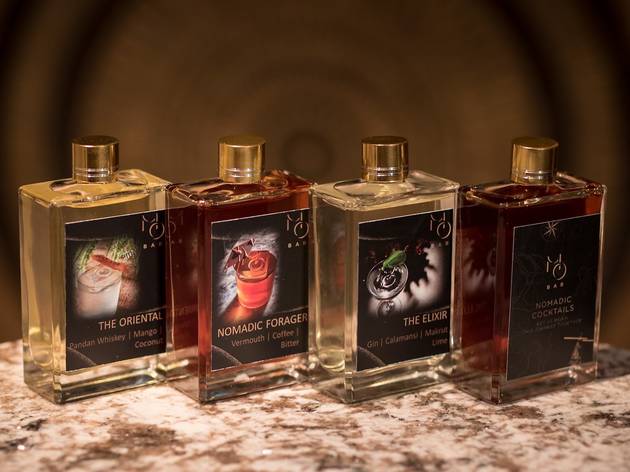 Photograph: MO Bar
Tipping isn't part of Singapore's culture, but if you can, a small tip can really go a long way to support the staff who are now working fewer and shorter shifts. Plus it's a nice gesture that'll put a smile on the person's face.